i was so exhausted last night. we effectively got home around 8 plus after our dinner and i lazed in bed and fell asleep shortly. without even cleansing off my makeup or shower or anything.
sometimes there are just times like these where you dont want to lose that 睡意 coz u know if you went to wash up, u will lose that sleepy feeling.
so i slept at 8 plus and woke up around 3 plus. uploaded the pics and went back to sleep at 7 am. half wondering if i would be able to wake up in time for my lunch date with little bee.
and den i slept.... all the way till 12 plus! thank god when i woke up, i saw lil bee's watsapp saying he cant do lunch today and has to postpone to next week.
Phew! den i dont feel so bad. hahaha
was trying one of the many goodies given to me from Elrin...
curry silver fish from hong kong! not too bad! dont like the peanuts included. as in, if its all silver fish its easier for me to eat! haha
and tonight, is my birthday celebration (yes, again!) with meina and aloy! they asked me about where i'd like to eat and among Forlino, Garibaldi and Mortons, they chose Forlino!
Aloy came to pick me up from my place before heading over to pick meina up together. Such sweet friends i have!
Forlino!
they have a hydralic lift...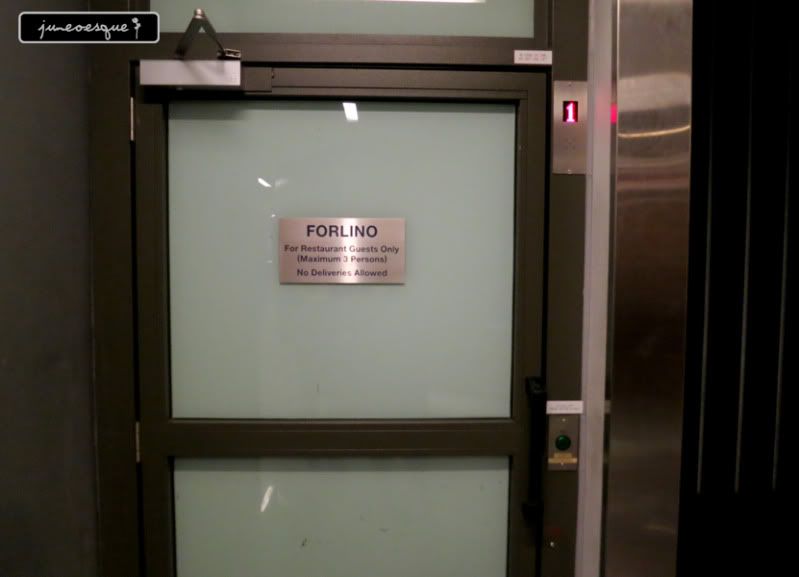 and a super lovely walkway!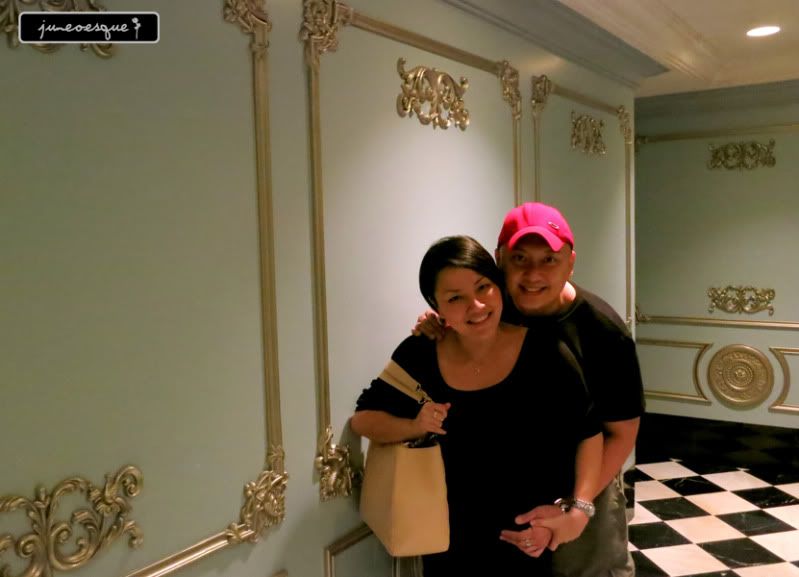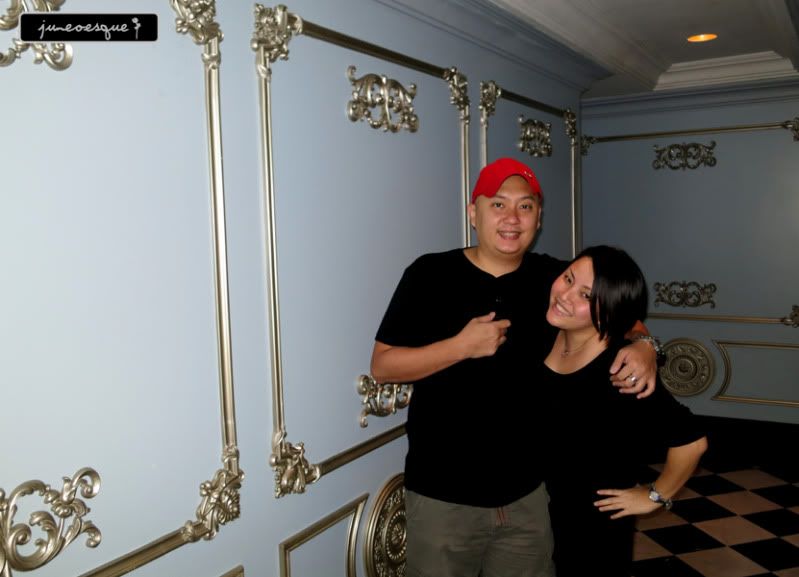 the whole restaurant is actually not very big but its very cosy and it has fabulous view...
see, this side oversees the MBS and flyer...
cam whore a bit...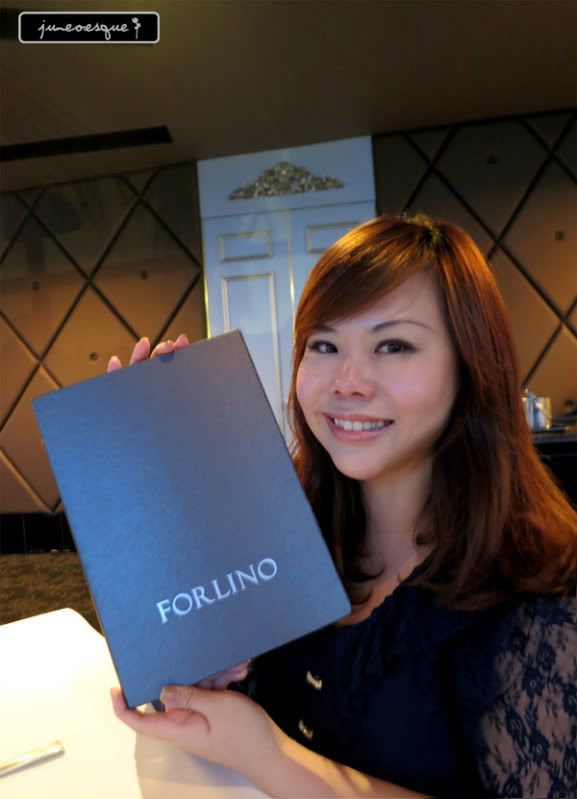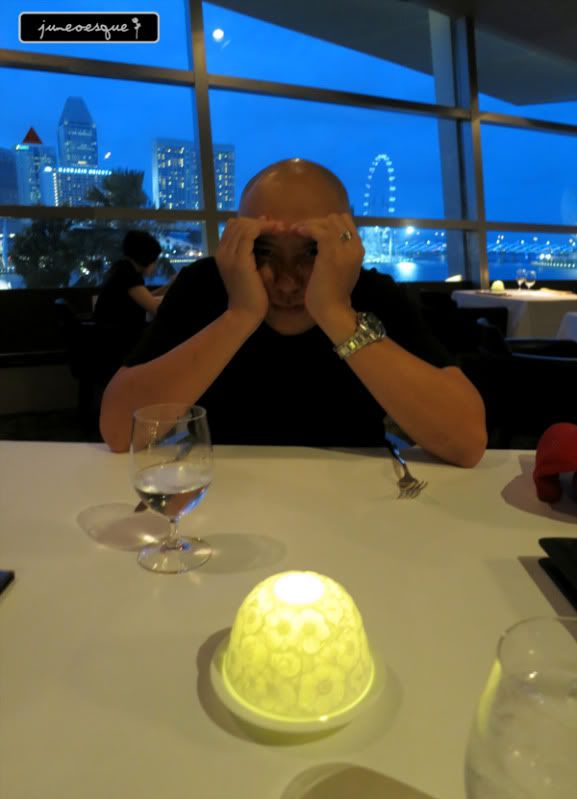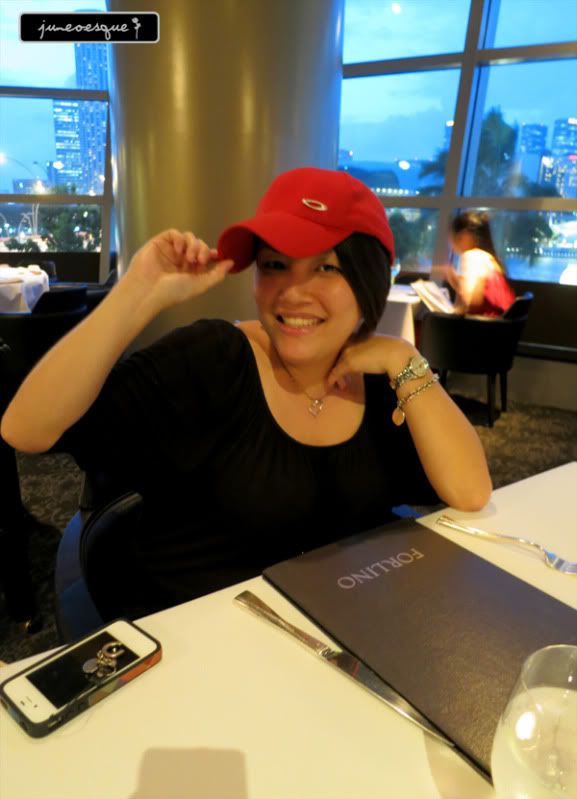 a very funny conversation happened over dinner....
Meina: "
I downloaded this app called torch! Very cool! Got morse code! So if you are stranded on an island, it will help save you!
"
Aloy: "
Sweetheart, when you are stranded on an island, your iPhone batt will be dead
"
WAHAHAHAHA
Meina: "
u all buay hiao la! maybe if i am kidnapped den i cannot call or the kidnapper will see so i can use the light to get help
"
Us: "
den won't the kidnapper see the lights too?
"
Meina refused to give up, she thot of many scenerios which both Aloy and i told her rather use the battery for the light, we would rather use it to make calls to ask for help!
den meina said...
Meina: "
or if i am kept in the car boot, i can on the morse code and throw the fone out, anyone who picks up the fone will know im asking for help
"
Us: "
anyone who picks up the fone will think, jit pai ho say liao... keok tio a iPhone!
"
WAHAHAHHAHAHAA
Luff die me!!
the view was really very nice over at Forlino....
and they have this big chunk of Parmesan cheese....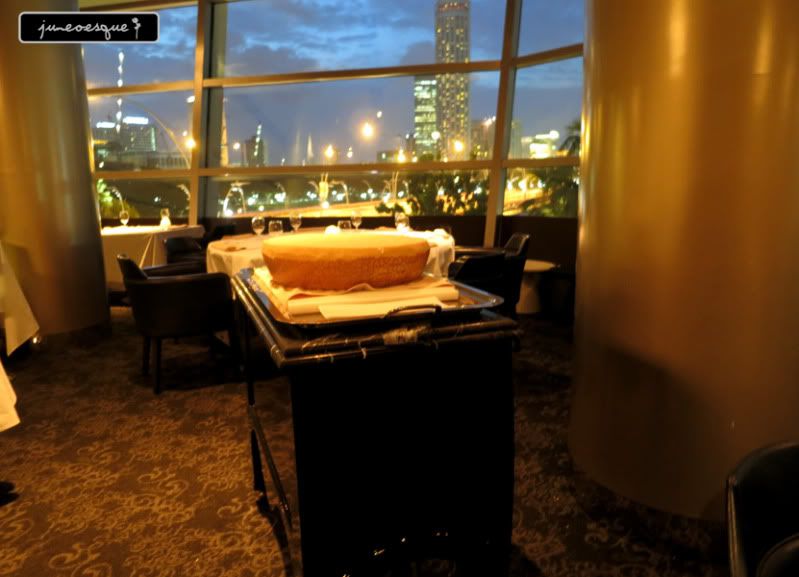 which they serve unlimited servings of the cheese shavings....
which is SUPER AWESOME! i loved it! we had like 4 plates of it!
it was quite funny because initially we were unsure of what cheese it is. i guessed it to be parmesan whilst aloy guessed it to be mozerella so we told aloy to ask and aloy said.. "
i dont need to ask coz im definitely right
"
it was Parmesan! hahaha
complimentary bread...
we ordered one degustation set ($158). service was very good here by the way. much much MUCH better than dolce vita.
the set comes with a foie gras...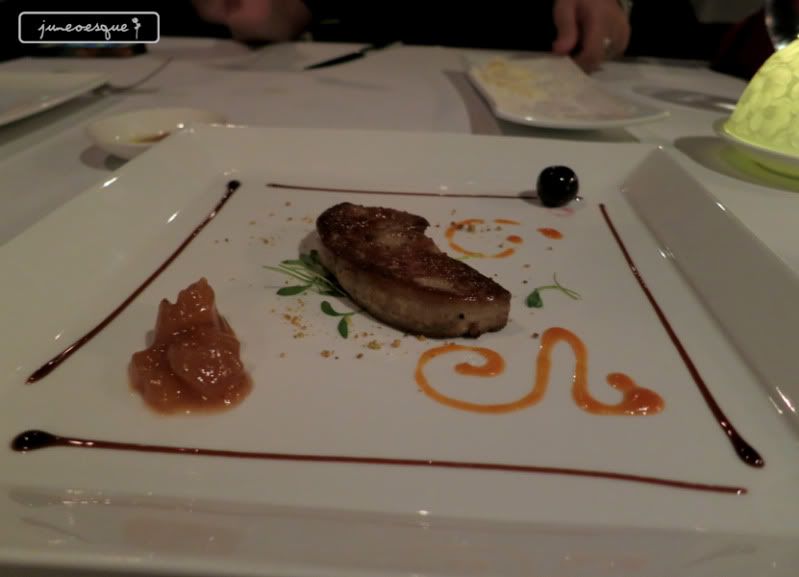 which was nice!
we also added a beef carpaccio...
the beef carpaccio is really good!! we enjoyed it! decent portion also.
another dish thats part of the set is the black cod tortelloni ...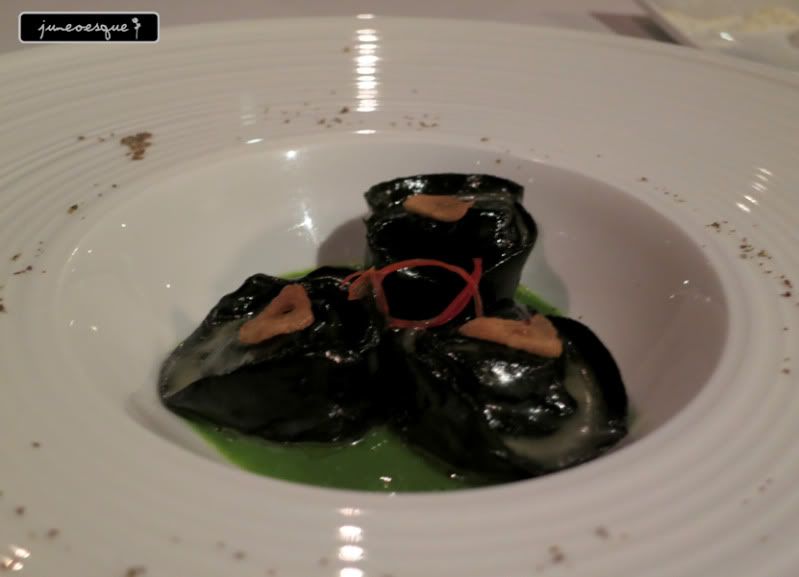 this was decent with the fish feeling a bit
chow chor
-ish.. just a slight bit but generally ok.
next on the degustation menu is the boston lobster...
succulent lobster. the sauce was not very strong in taste but overall it was decent.
for mains, we ordered a ravioli of veal in saffron sauce...
meina liked it. i think i would like it better if the sauce is thicker. haha.. i think im comparing it to the one at Oso.
the mains for the degustation menu is the veal cheeks....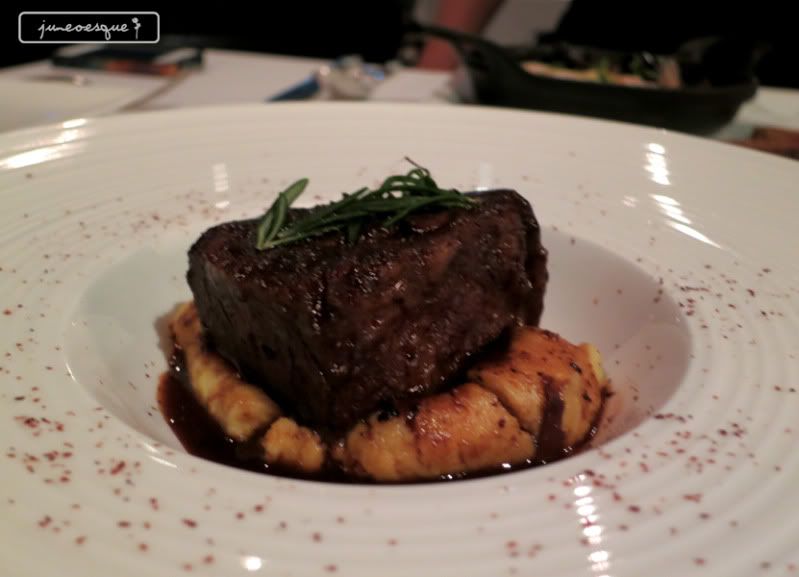 the veal cheek portion is small. but the veal cheek is super good!! sooooo tender!!!!!!!!!! YUMMY!
but the mashed potato below is not nice. looks so good but actually taste so gluey. i dont like it.
Aloy ordered a seafood casserole...
decent.
we were also served plates of sweet cracker like things...
decent for me but meina and aloy didnt really eat it.
cam whoring again...
and then the SUPER AWESOME chocolate lava cake arrived!
the ice cream is actually peppermint. the lava cake is just damnnnnnnnn good! after trying, i said.. "
this is one of the better molten chocolate cake i've had in a long while..
"
and aloy paused for a while and agreed very seriously. many places are selling this but its been a long while since a place
thank you for the wonderful dinner. love the ambience, love the company!