in all honesty... im sick of food. hahhaa
this whole month of celebrations has brought me to many great yummy places so much so im getting so sick!
but yeah i've made a pact to myself to cut down when i start work in july!
today, i bring wendy over to Ember for lunch. Ember is just one of those places where i feel unsure about blogging. Unsure because its already so popular, if i blog about how wonderful and great it is, more people will know about it and what should i do if it gets too popular that its hard to get reservations? haha
but seriously, i love their foie gras! so even though i was feeling sick (and the nauseous taxi ride didnt help), i still had to get the foie gras. its seriously the biggest piece i get anywhere!
wendy had the one with cinnamon apples...
just to give you an idea of how big piece it is!
and i still want for the one with mushrooms...
for mains, wendy had the duck confit...
which was pretty good as would their other items (oh god, i love ember!)....
and i had the seabass which meixin had the last week ...
i love it!
and for dessert, wendy had the pear tart with baileys ice cream...
the tart was really good!
as for myself, i SUPER LOVE their coconut panna cotta with water chestnut...
i even told the server to not the chef get this off the menu. I LOVE IT!!
and the little surprise for wendy....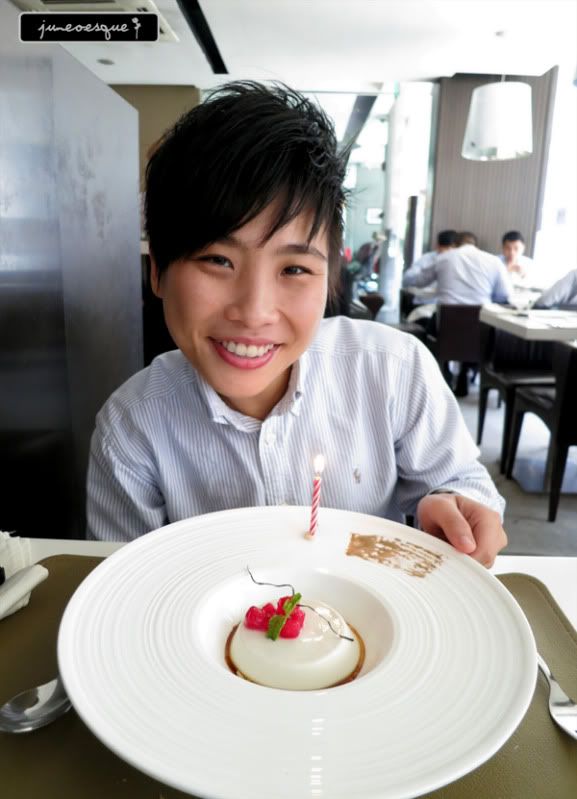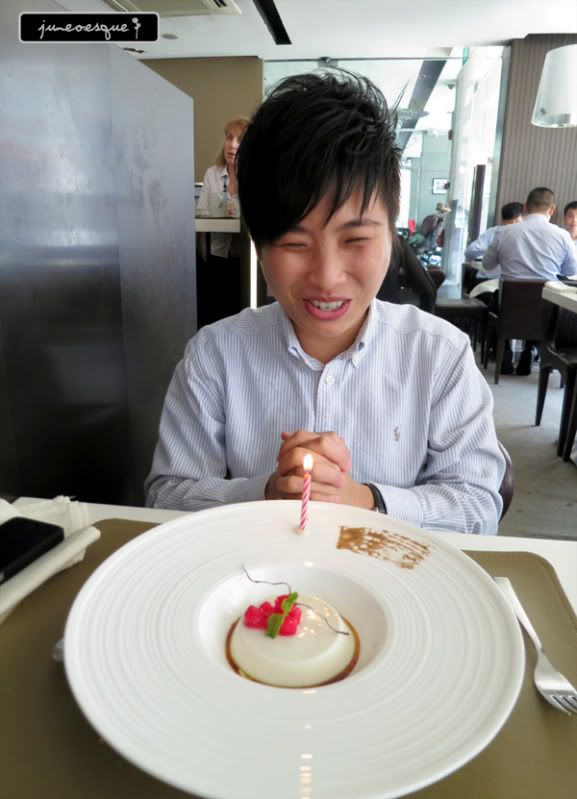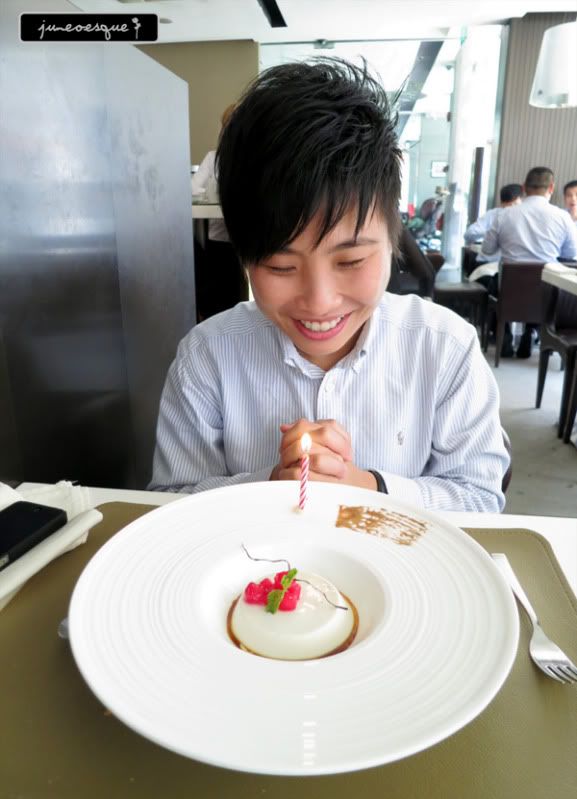 i was exhausted after lunch. i was yawning away while having lunch. i was sooooo sleepy. i got home straight and ZZZzzz.. i slept late the night before watching my deseperate housewives so waking up for lunch was... toughhhh
after my nap, it was dinner with JJ.
i know, its really just eat sleep eat sleep. im like a pig! this has got to change!
so well, i asked for dinner to be at Coffee Stars by Dao because i miss the New York Cheese cake!
and while selecting the cakes, i saw they had sample sizes...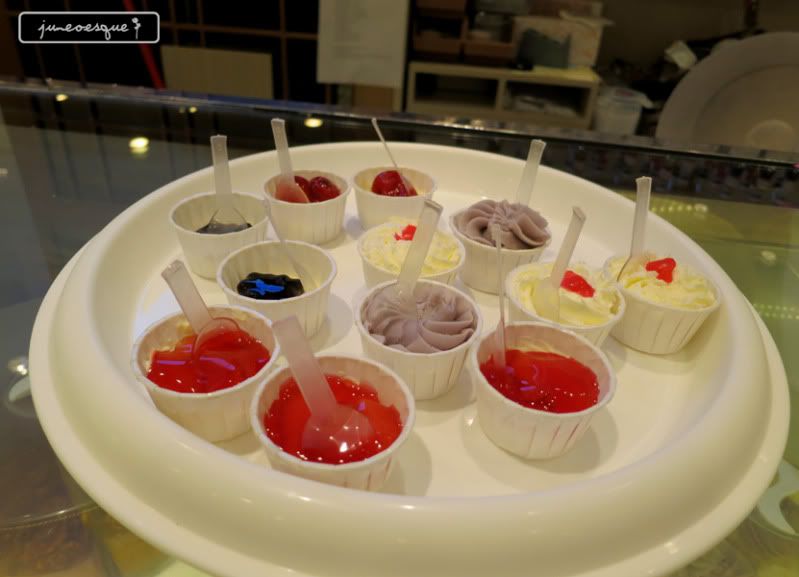 exciting! coz there are so many nice looking cakes around!
drinks wise, i had my lemon grass drink.
and as we were both not very hungry, JJ had a salad...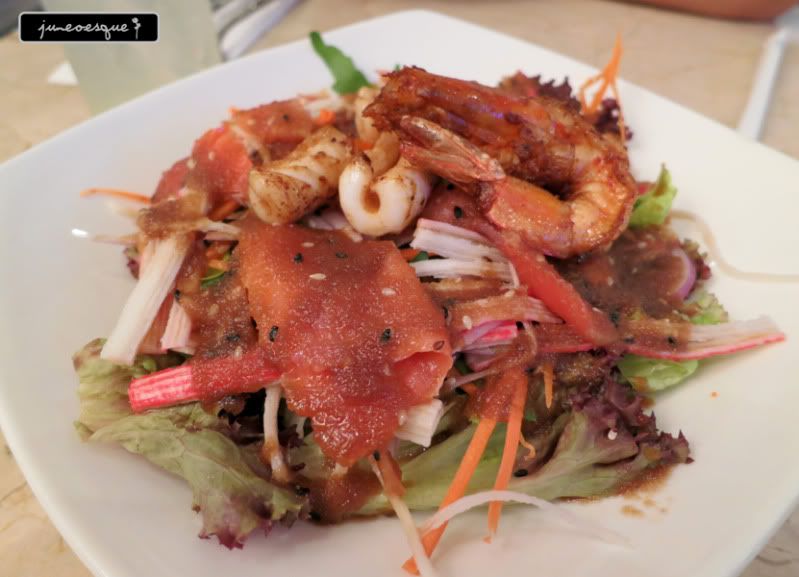 i cant remember which one but i remember it was pretty good with the tangy sauce.
i had a mushroom soup...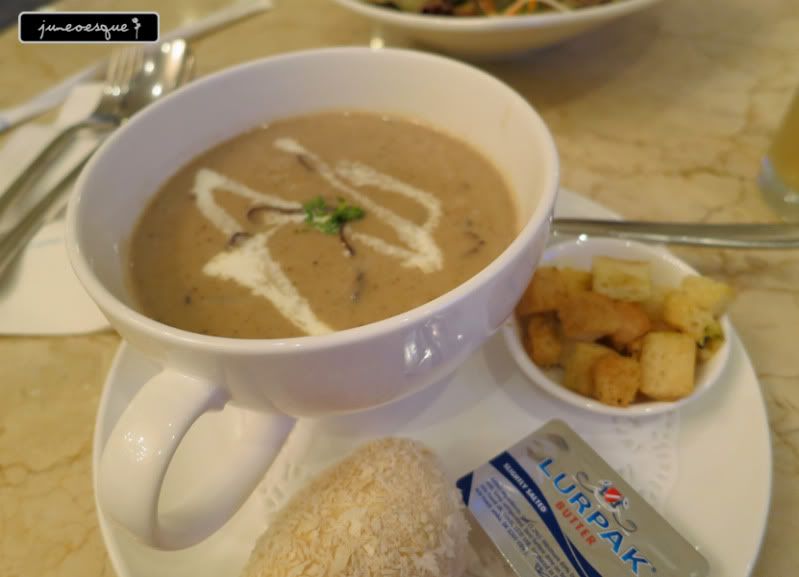 decent but not comparable to Robert Timms. Robert Timms has an amazing mushroom soup!
and JJ had a tom yam with fish soup...
this was actually my choice. but we decided to order different items. the tom yam soup was not bad.
and of coz, my new york cheese cake!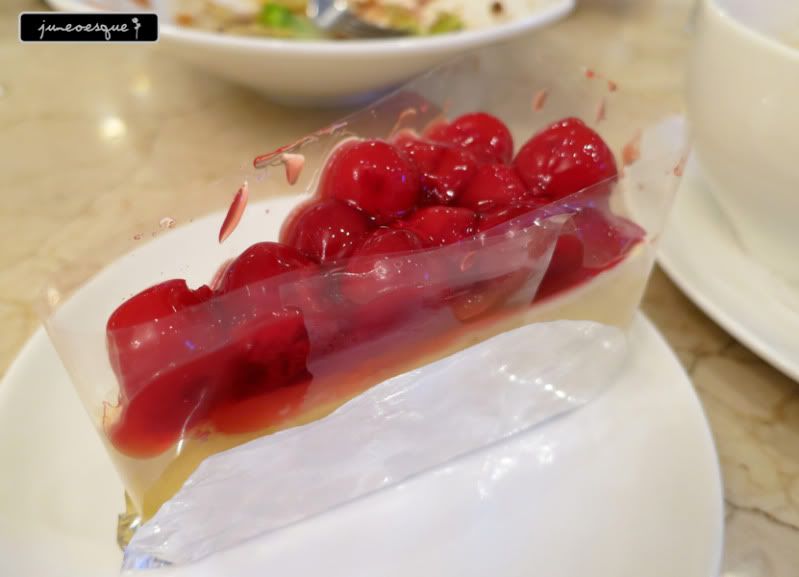 happy birthday to me!
and thank you for the 2x tiffany! haha