today is a the much delayed meet up with doris, queenie and ah mah pig. we went to robert timms coz they have a 1 for 1 main course deal!
i love the great singapore sale! so many places having 1 for 1! but i dont like TCC!! they sent me a 50% off card for my birthday but they also have a 1 for 1 main course. i don't feel special at all *whine*
chocolate milk!
very yummy! just felt like having a coffee/tea/choco kind of drink and this iced chocolate really hit the right note in me!
super love their mushroom soup! thick and really tasty.... fell in love with it after trying jasmine's one the last time we were here.
ah mah pig's birthday present for me! its a tissue box that i like ....
our gathering was good! but ah mah very bad! keep introducing skin care to me!! i no $$$!! SOBB... so broke n pay not here....
and to make things worse, she said i look very tired and my eye areas are very dry!! >.< means i must quickly save up to buy the things she recommend. she also said collagen were good. sigh...
anyway, food continues, we werent very hungry so we decided to just get one main course and two more of the yummy soup.
we had a bacon fettuccine...
pretty decent but probably hard to finish it all by yourself.
some butter duno what fish...
the name sounded quite
chimx
.. but it was very fishy! luckily the manager agreed to change it for us so in the end they chose the roasted chicken...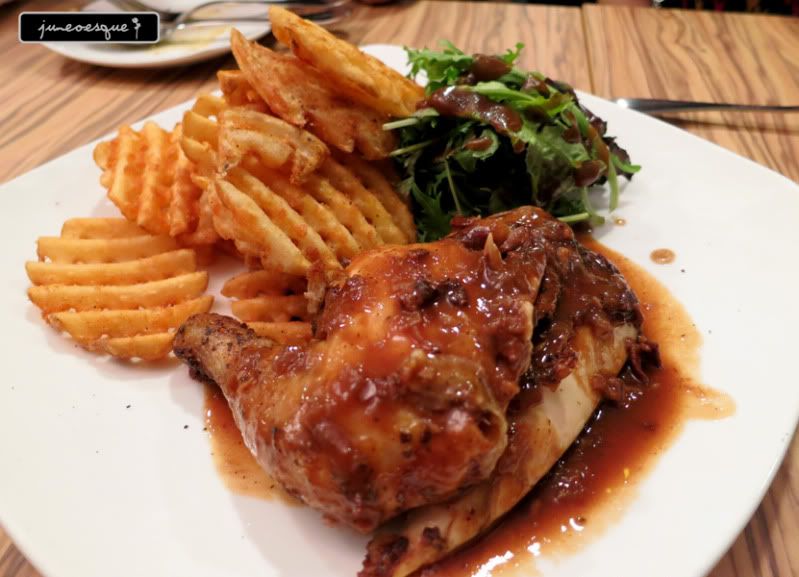 which was also just mediocre.
but thank god its just mediocre coz i was headed to JB with bernard again! and this time, he told me he wants to 吃报仇! haha
i told him i only want my wanton mee and my lok lok, he said he wants seafood!
he brought me to this place near paragon hotel where he usually eats his seafood.....
his usual seafood stall with the very funny stall owner...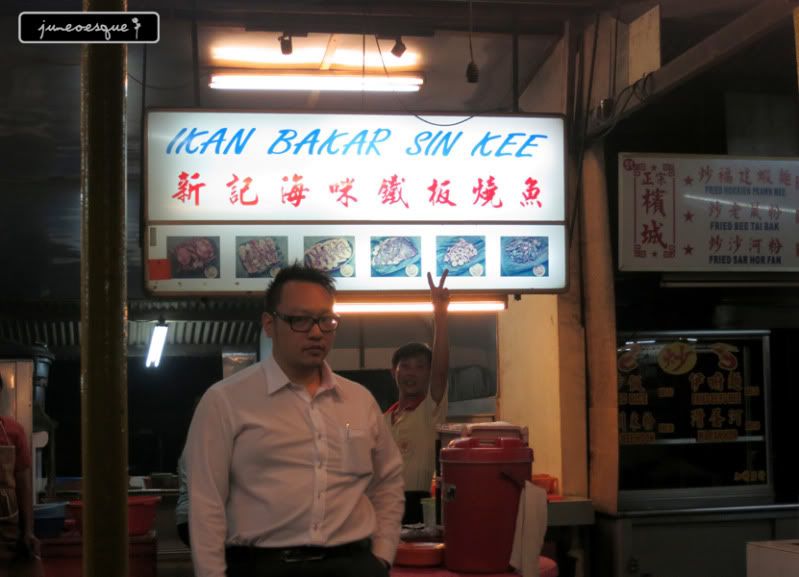 bernard with his new look!
he also ordered satay and truth is, i typically seldom go for satay but this satay actually LOOKED GOOD and taste awesome!!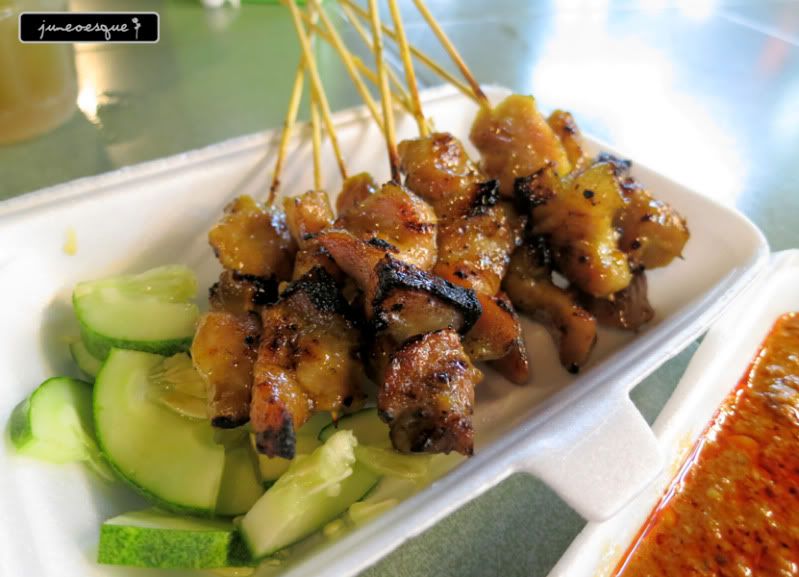 its pork and its not hard! its actually quite tender! i really liked it!
and some other bbq items..
the chicken wing was pretty good!
and he ordered like seafood enough for 5 pax!!
i must say they were all pretty good and fresh. although the crayfish was not as big as the taman sentosa one that i like, its really fresh and cheap. for so many items, he only paid about $80 ringgit.
us!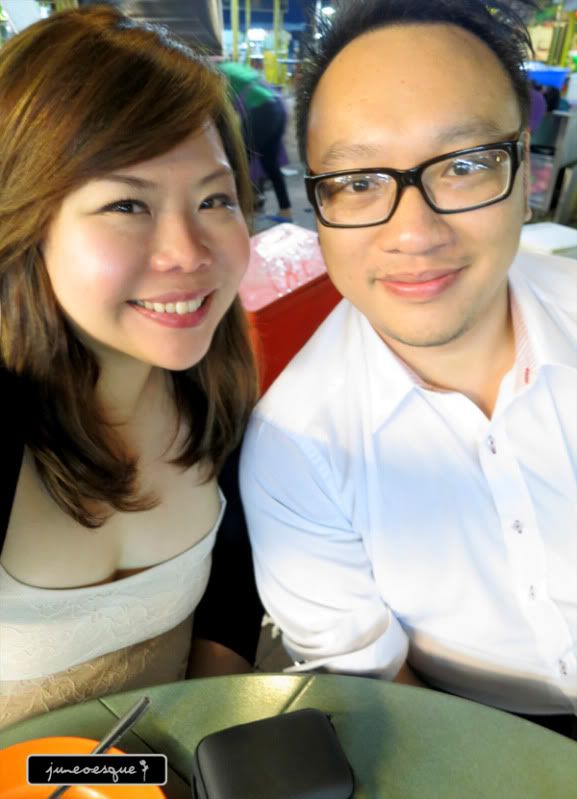 and we actually finished it all!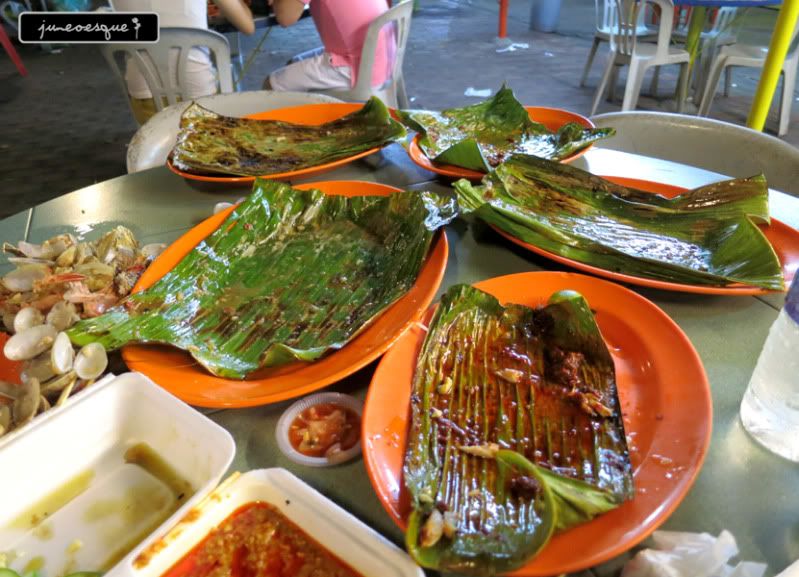 i still feel full thinking about it!
but thats not all! we headed to have my wanton mee and he had his abalone noodles...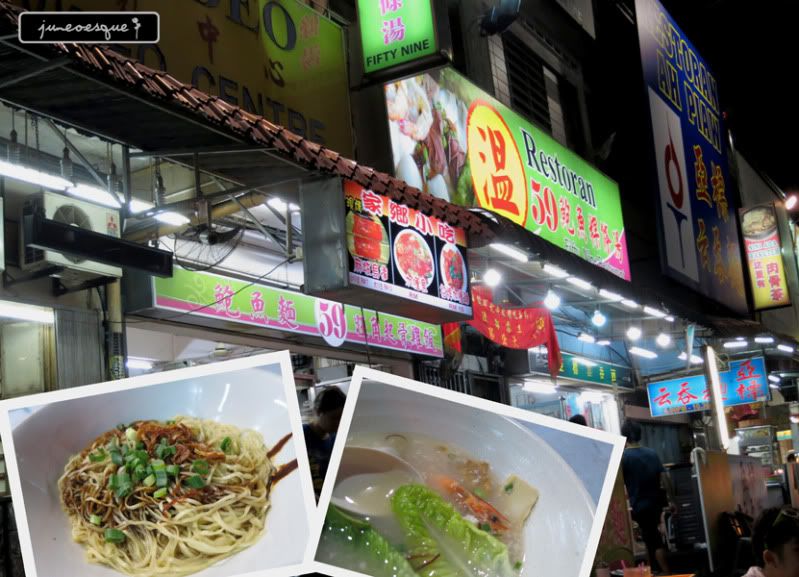 lesson learnt the last time round was that we must sit the black chairs to order from the original abalone noodles stall. today we learnt that if we want to eat from the original abalone stall and the wanton mee, we must sit the white chairs! *major roll eyeballs*
but anyway, the original abalone noodles with the thin noodles were actually really quite good.
but i still prefer my wanton mee!!
love it love it love it!
and yes, we did still go for my LOK LOK!!!
and i managed to get supplies of my desperate housewives! thank cute bernard!!
we effectively reached singapore around 3 plus 4! sad... i cant do this from next week onwards =(