its interesting how fb status-es can bring about a dinner gathering!
today we check out yomenya goemon at citylink mall!
kaizhi recommended this but before we could try it together, she has flew over to usa!
the forgettable miso soup...
but the pastas are DAMN GOOD in my view!
first, i was totally spoilt for choice when i looked at the menu! i love their menu! its filled with pictures of all the items and even the price is damn appealing! each pasta is only about $12.90 to $14.90! so cheap!
i had so many items i wanted to try!
they also have 3 half and half sets although for each set, the choice for the half and half is fixed. i went for set C ($20) where it had a carbonara and a clam aglio... Saphy ordered the same set as me!
both were damn good in my view. both the pasta texture were good. its not overly soft and i like it this way.
the cream sauce was good! Izzy, Sharon and myself liked it. Saphy for some reasons didnt. haha
the aglio wise, i loved it too! Saphy and Izzy found it not spicy enough.
Izzy had a cold pasta which is with sesame sauce...
this is damn nice as well! its chilled and the sesame sauce was really good!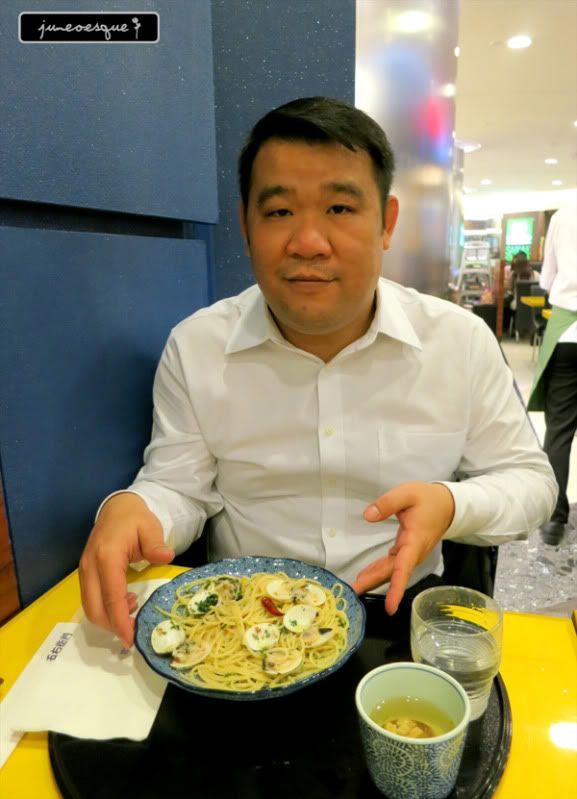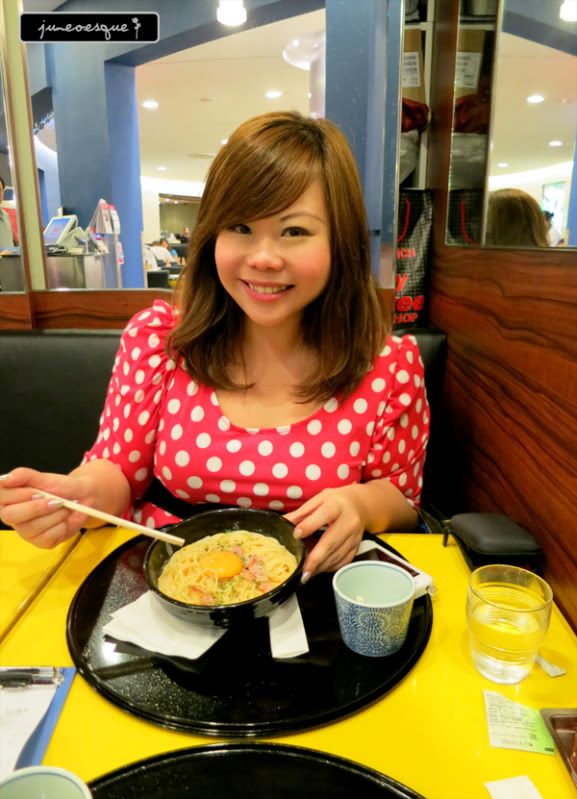 and yes, saphy said i look like Minnie Mouse! Sharon said just by looking at me in this outfit, they feel cheerful already! hahaha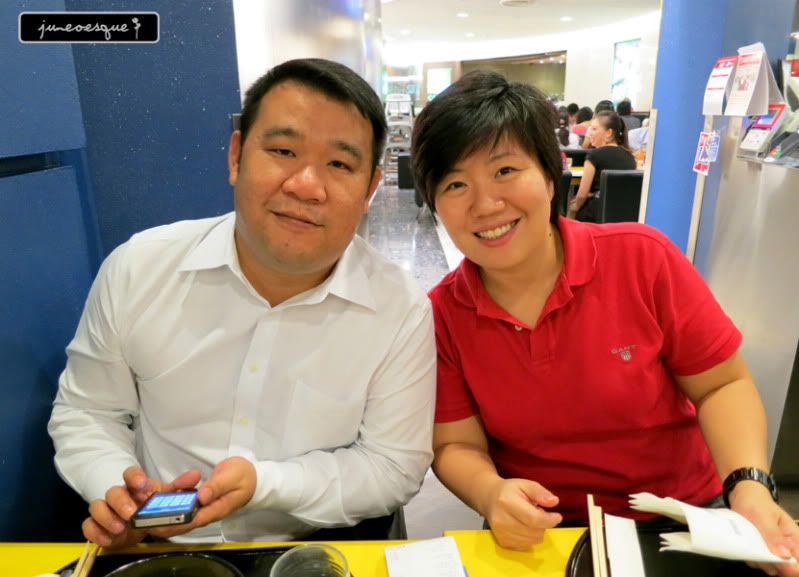 sharon's pasta with some mentaiko sauce (i think, im not sure)..
which is also pretty good! i sense i will be back here quite often!
and our set comes with choice of a drink or dessert which we chose dessert!/
saphy chose the cheesecake...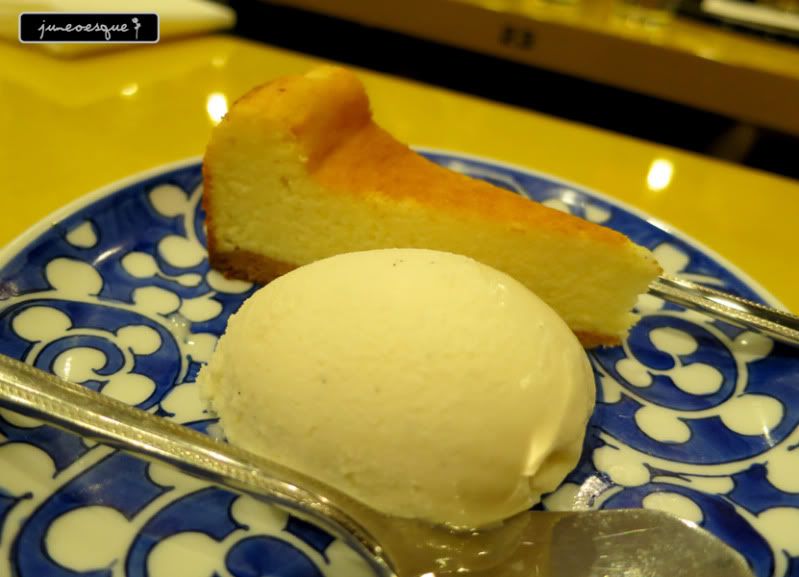 its pretty awesome!
i had the chocolate cake with ice cream...
which was just decent.
we headed over to andersens for ice cream coz standard chartered sent me vouchers! i thought i could use both $10 vouchers. turned out to use both i had to spend $60 instead of $30. -.- so calculative. i feel so
tio pianz
! i hate fine prints!
saphy complained that the chairs were smelly and said she had to smell me as air freshener! haha
so izzy had to change seats with saphy...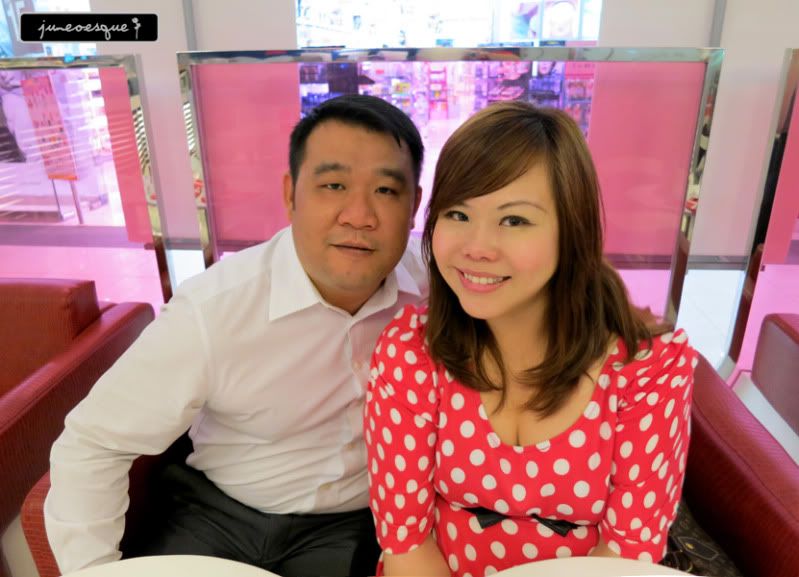 our andersen's classic!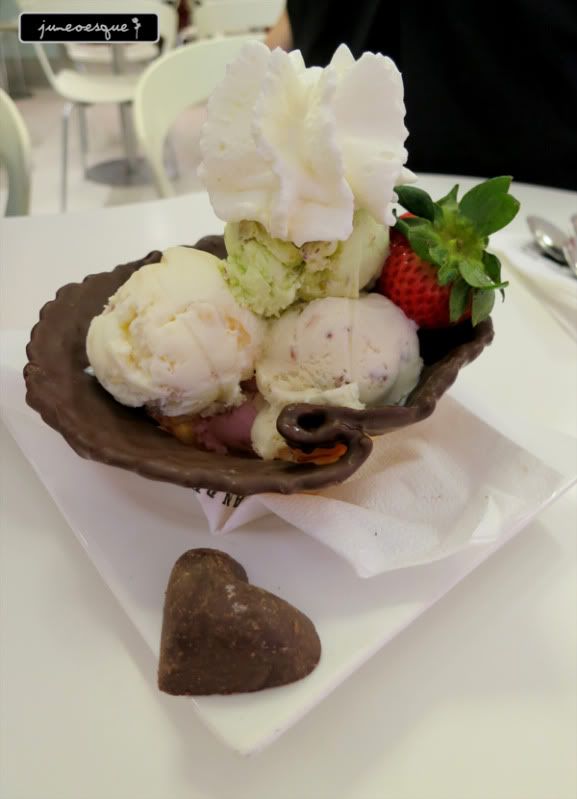 sharon and izzy's earl grey...
and the yummy banana bread with macademia ice cream...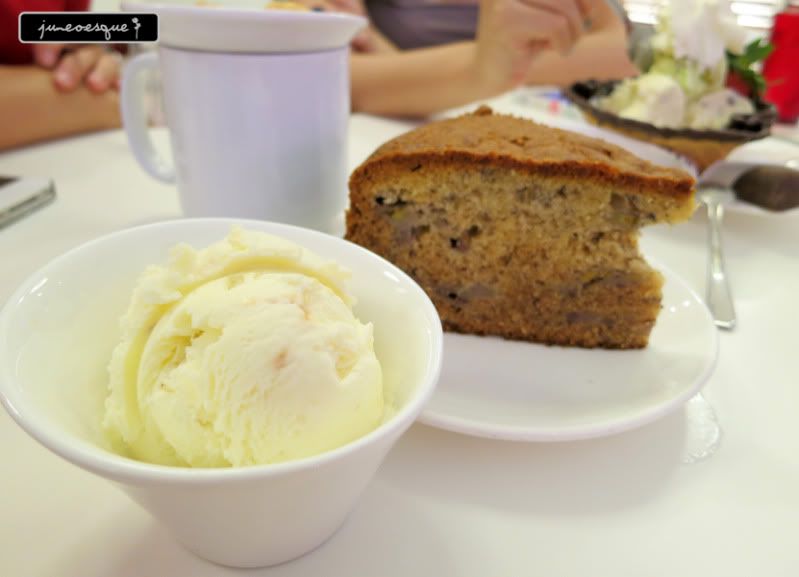 and saphy made me pose with my full dress (not that im complaining, im a cam whore! i love it!)
and instructed to add in minnie mouse's ears!