because of the late night, we both woke up only around 11 plus. the plan was to head to Australian Dairy Co. for early breakfast before heading to zhuhai.
but wendy had to head over to kowloon to pick up her fone from Zoie and they wanted to do lunch and eventually everything just got pushed till pretty late.
i didnt head to kowloon with wendy because i needed to quickly shop for my stuff. it was good to actually realise that Langham place which is just a 3 minutes walk from my hotel has the beauty brands that i need. There's Jill Stuart, Fancyl and Laneign! Im finding this motel increasingly good.
arranged to meet wendy over at Jordan where the Australian Dairy Co. is...
G/F, 47-49 Parkes Street, Jordan
packed even though its odd hours...
very good iced milk tea...
AMAZINGLY INCREDIBLE TOAST AND SCRAMBLED EGG!!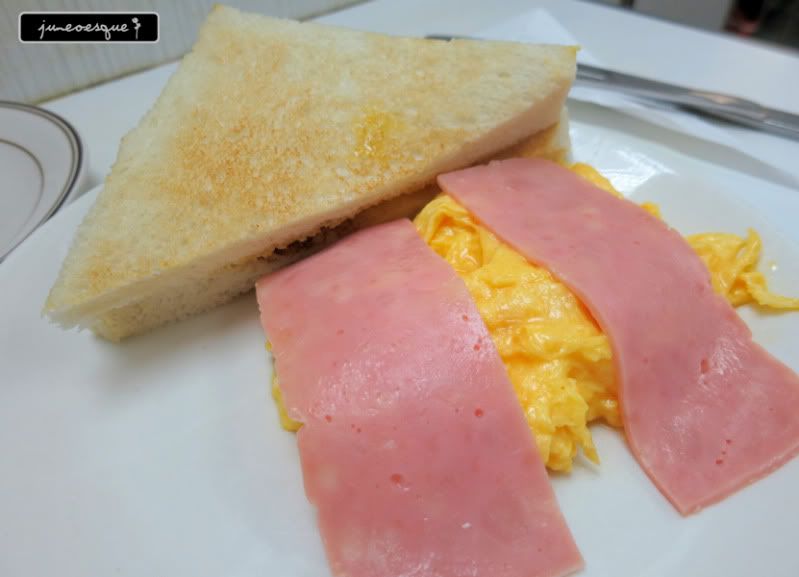 like i've said before, i'm saying it again.. its just scrambled eggs but duno why they can just do it SO WELL!!
even the toast! people who know me will know im not a bread person. i feel that bread is a waste of stomach storage space but their toast is just damn goooood. its soft yet the toast makes it slightly crispy and they add a bit of their very nice butter... omg! super tasty!
also shared a bowl of steamed milk with wendy...
incredibly smooth and yummy steamed milk. go for the hot one when you order. its much smoother than the cold one.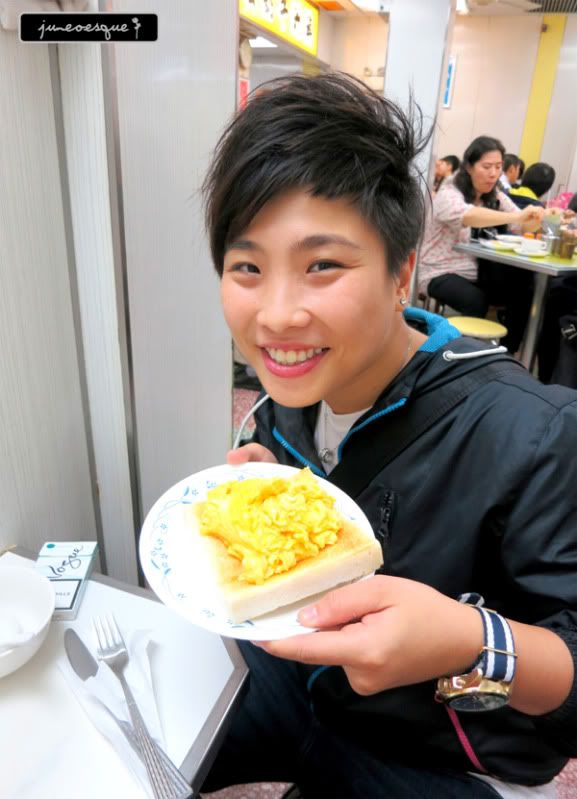 after the meal, we took the MTR over to Tsim Sha Tsui and walked over to the ferry terminal to take the ferry over to Zhuhai. That was where wendy asked me why i chose to go to Zhuhai instead of Shenzhen. i told her its simply coz i didnt know how to get to Shenzhen and since i've already been to Zhuhai and i know what they have there and i love their super cheap spa, i chose Zhuhai. That's when wendy told me Shenzhen is even cheaper to get to. Just need to take the MTR to Hunghom and its like JB, u walk over, dont even need to pay for ferry!
the ferry ride to zhuhai is about HKD$190 which is about SGD$31. not very expensive but could be saved up if we went shenzhen so i agreed that the next time if we do come, we'll check out shenzhen!
we effectively reached Zhuhai around 7 plus 8. got to the mall and it was split up for shopping!
in some sense it was a good thing that it was all done in a huge rush because that kind of prevented me for buying too much!
i bought mainly earrings and iphone covers.
i keep seeing this Kung Fu fast food around so decided to give it a try...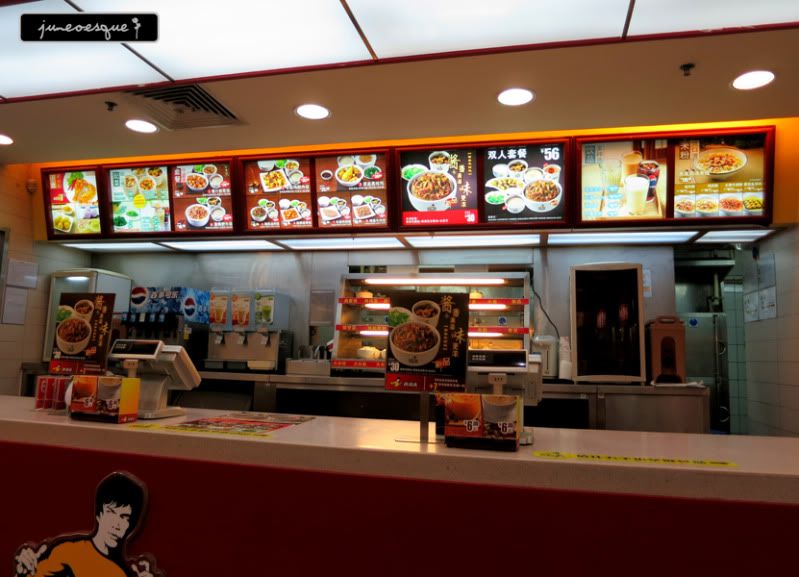 ordered a pork dish...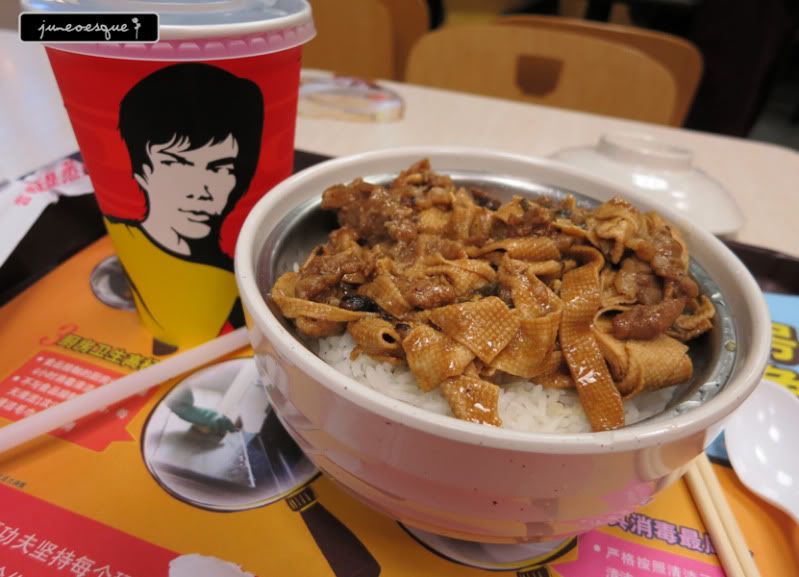 just as i sitted, this lady came in with her child asking me for food. i took a mouth of the food just to try the taste and gave her the rest of the bowl to her.
the meat and beancurd skin was pretty tasty.
she fed the cute little child a few mouthfuls before transferring the food to a container...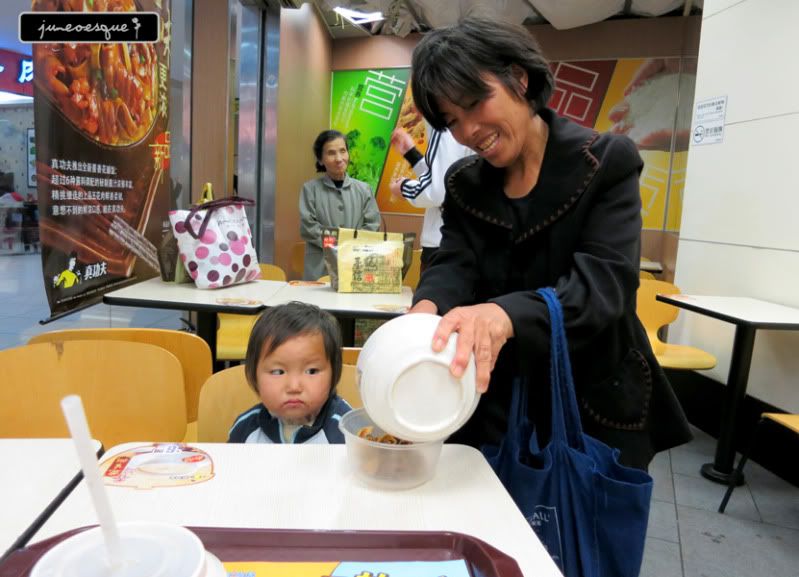 den they shifted outside the shop where she kind of continued feeding her...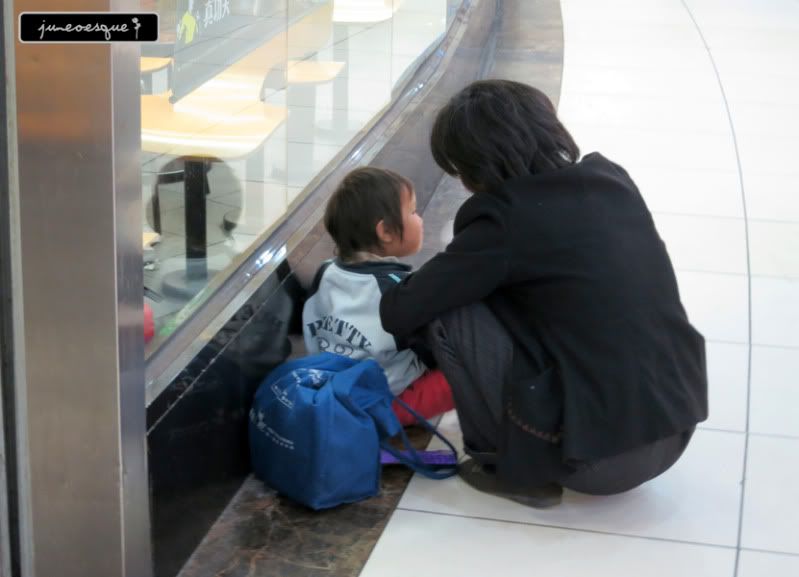 feel kind of sad for them.
but i realised this lady kind of starting following me when i was in the 7-11.. luckily i made a quick dash out from another door and quickly headed for my manicure.
i've actually not been doing much manicure and i was tempted to do the gel nails that everyone else is doing but i dont like the fact that its more expensive and higher maintainence because to remove, theres also a cost and that its time consuming to file it away.
the lady told me they have a barbie gel which is lasting yet removable by the normal solution, no filing required so i did that!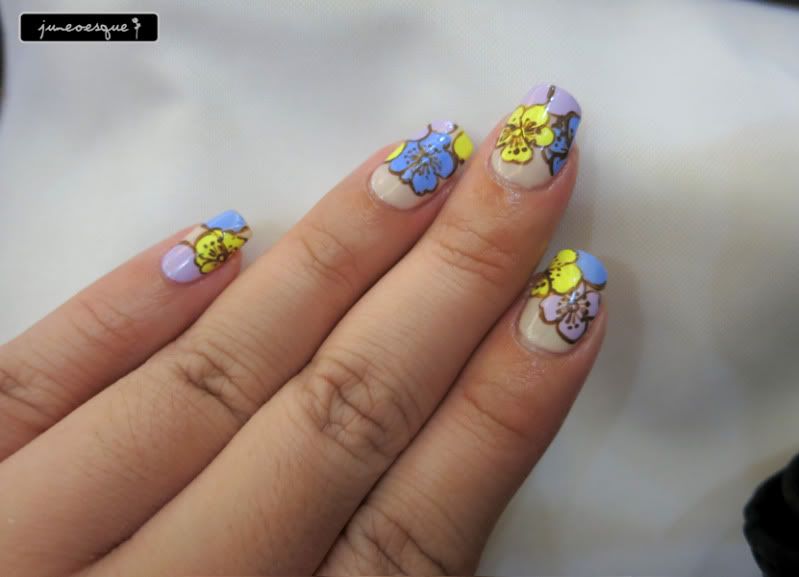 pretty cheap! all in all was only about RMB$150 which is SGD$30. for manicure and pedicure.
but the manicure didnt last for more than 3 days. it peeled off when i got to the airport.
but the manicure shop owner called Hong Yue was a very nice and friendly lady. She owns the shop Hao Bao Bei. Shop has free wifi. We were the last customer, leaving at about 12 am and she showed us the way to the eateries and the spa.
she recommended this place where they have Shui Zhu Yu (water cooked fish).
we each had a can of Wang Lauji....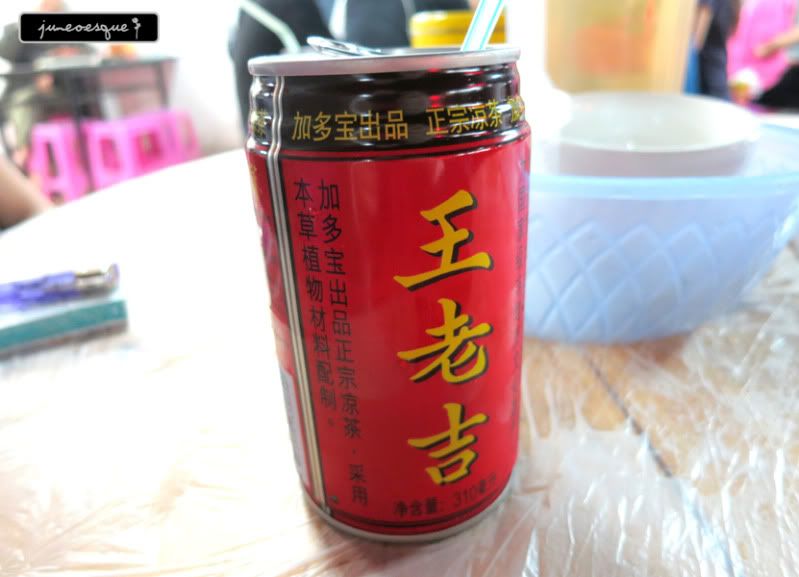 the super big pot of water cooked fish...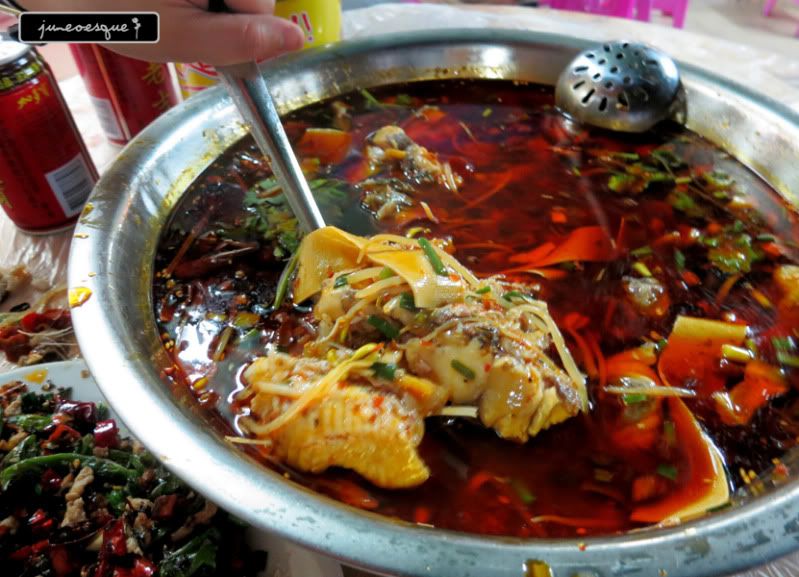 loads of bones. it was not bad, not as spicy as it looks. the beancurd skin was good.
fried rice...
the fried rice was not bad.
after the dinner, we took a short walk over to the spa. decided to head back to the same spa that i came previously....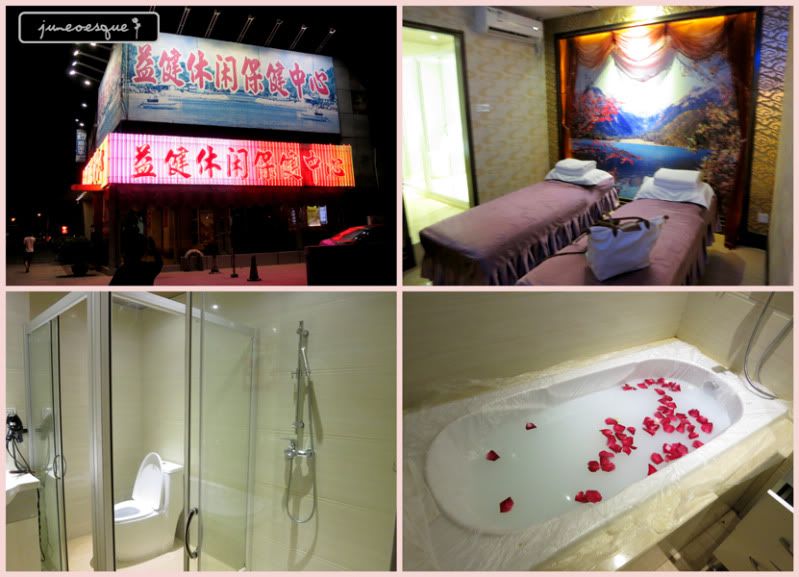 i took the package so we got the VIP room which has a toilet attached to it. The package is RMB$288 which is about SGD$57. It includes a milk tub bath (as above), body scrub, facial (those where they massage ur face and add a mask), ear candling and massage all in 120 minutes.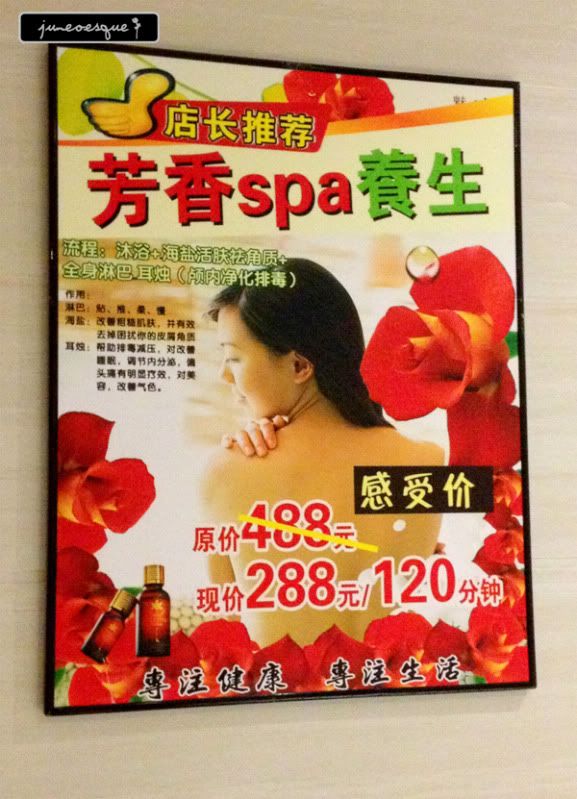 i also opt for a back scrub which is very good coz it removes all the dead skin at RMB$45 which is about SGD$9.
damn good!
was watching tv while enjoying the massage, saw someone who looks a lot like Adrien!
even Adrien agrees that this guy looks like him! haha