the seafoodies arranged to meet up today. crabby suggested tcc because its her birthday month and she's entitled to a 50% discount!
we picked tcc centrepoint because its supposed to be quieter!
arrival of aunty terror...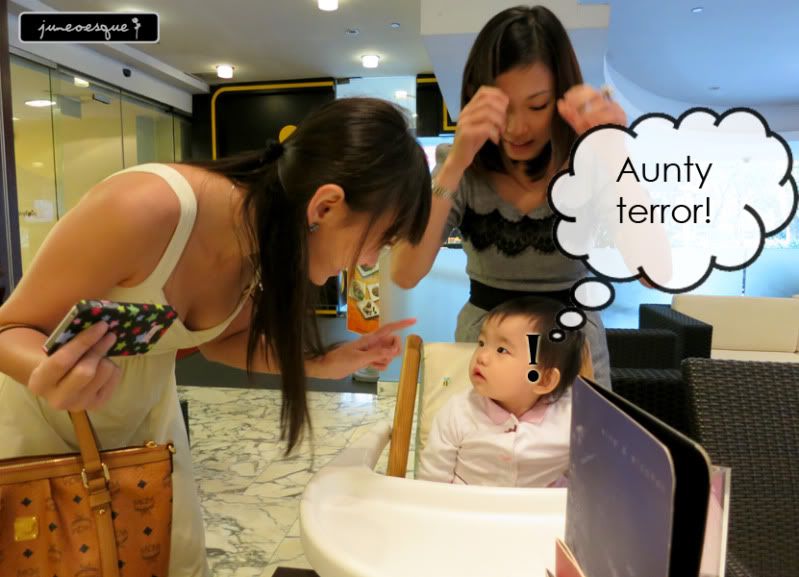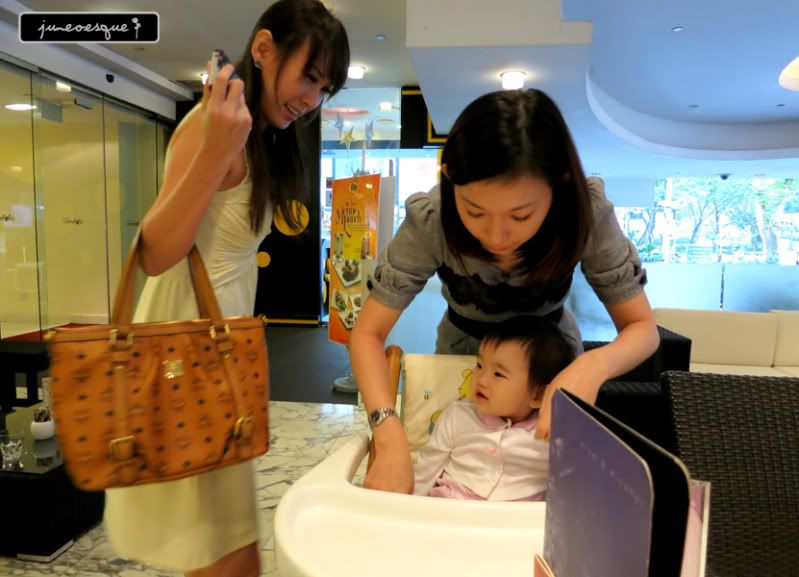 nano is getting cuter by the day. she totally brightens up when you shake her box of honey stars in front of her! totally like the mummy, loves food. totally like her jie jie prawny, loves food!!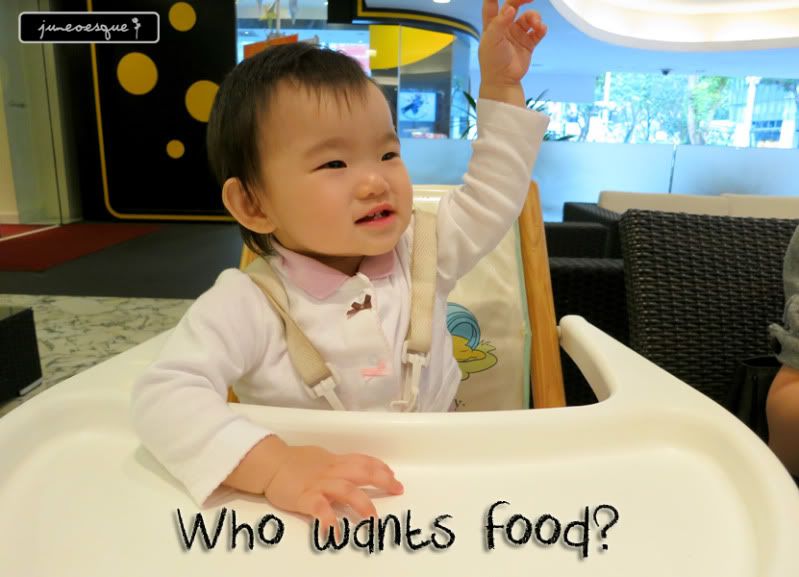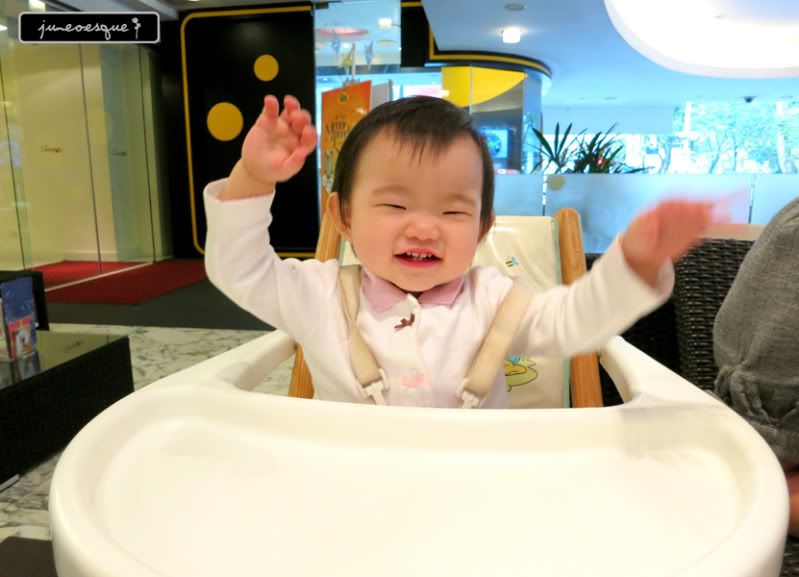 the girls ordered a starter sampler to share... i only had the fried cheese thingy which was not bad...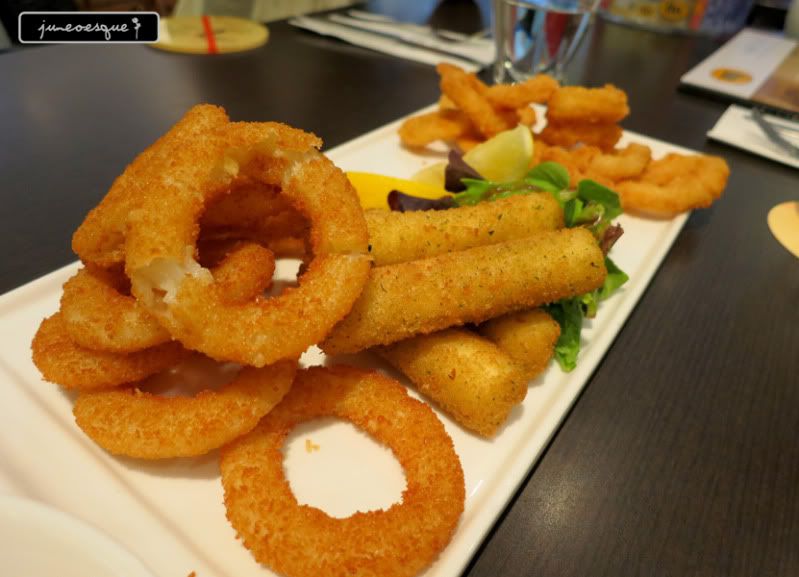 shared a seafood aglio with crabby and clammy because i wasnt very hungry. fishy also had a plate by herself..
their aglio is typically not bad. quite yummy. fish said this is the only thing she orders here and she loves it.
but she forgot that her daughter cannot take spicy food and as we ate, nano was eyeing on our food. when fishy tried to feed some to her after diluting the spiciness, this was what happened....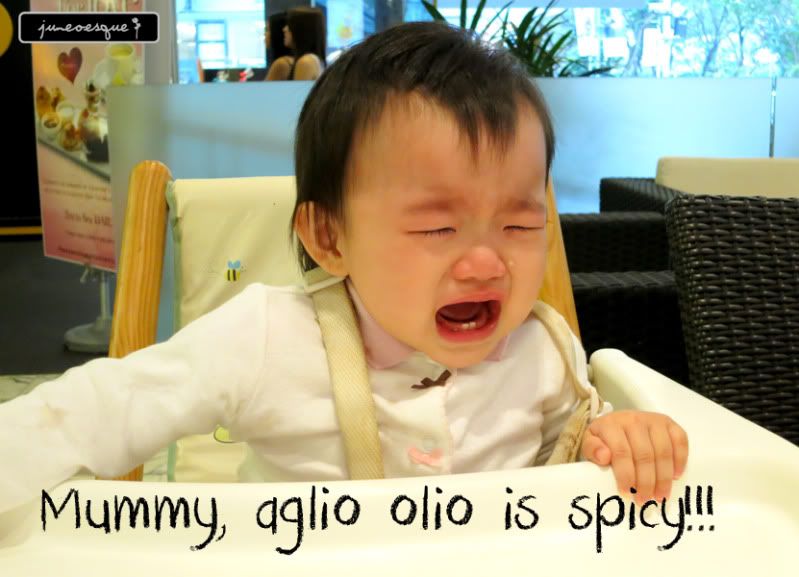 oh no! haha
squiddy's pasta..
not sure what it is but apparently also another spicy pasta.
we all tried to help mummy fishy with her stuff like carrying nano's lil bee bag....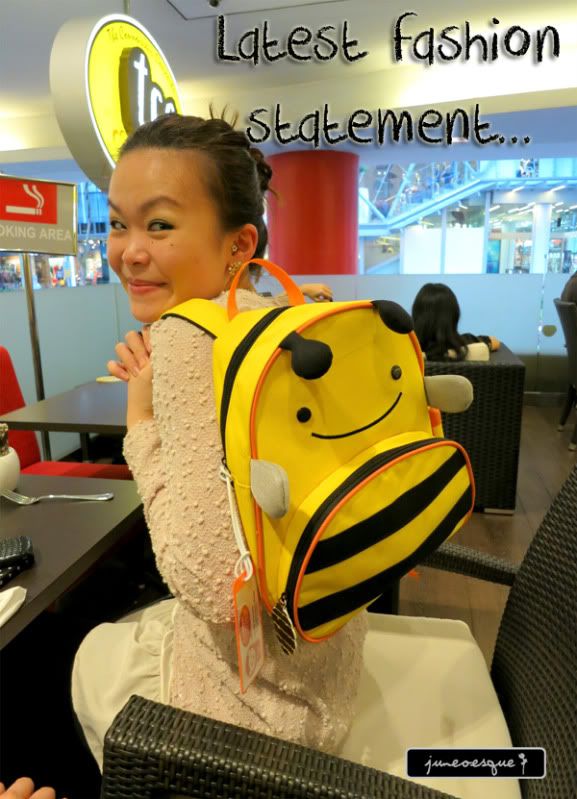 and playing with nano...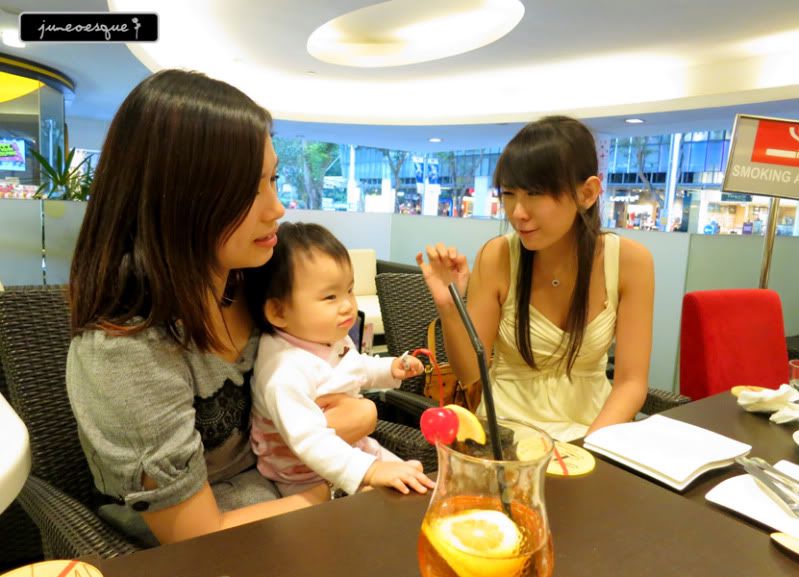 group pic!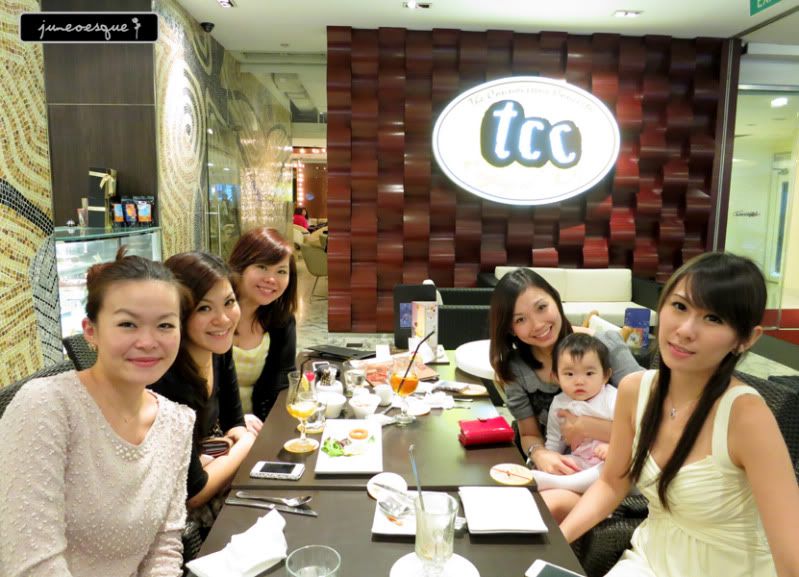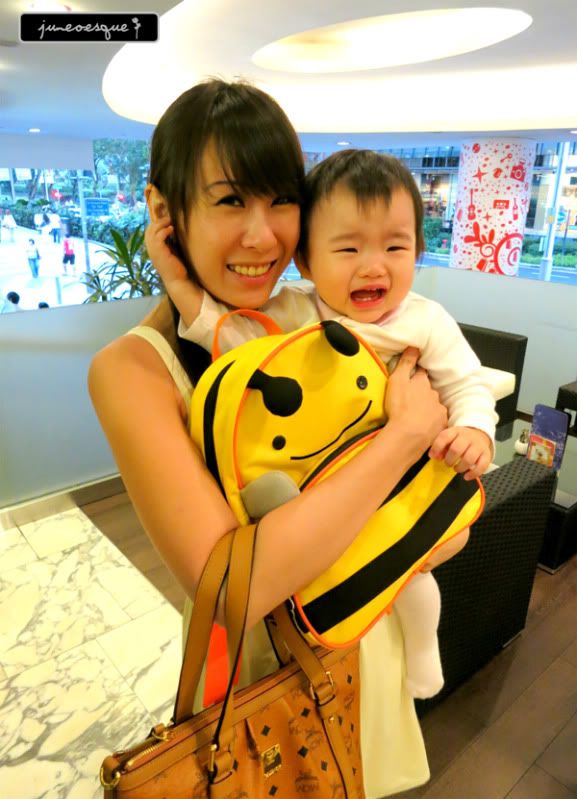 matching in yellow!!
finally succeeded in carrying nano!
as we met up quite early, we decided to adjourn for shopping. I was in no mood to sit around to do nothing.. and my face (esp my eye area) was super dry so we tried to go around looking for solutions for my eyes!
squiddy wanted to go to ahava to buy her moisturisor and the nice lady gave me a few samples to try.
den crabby suggested belif so we also headed over to wisma and i got more samples! not willing to splurge and buy something that im not sure will work or not. my poor eyes!
even the sales girls were smittened by nano and we took some really cute pics of nano here....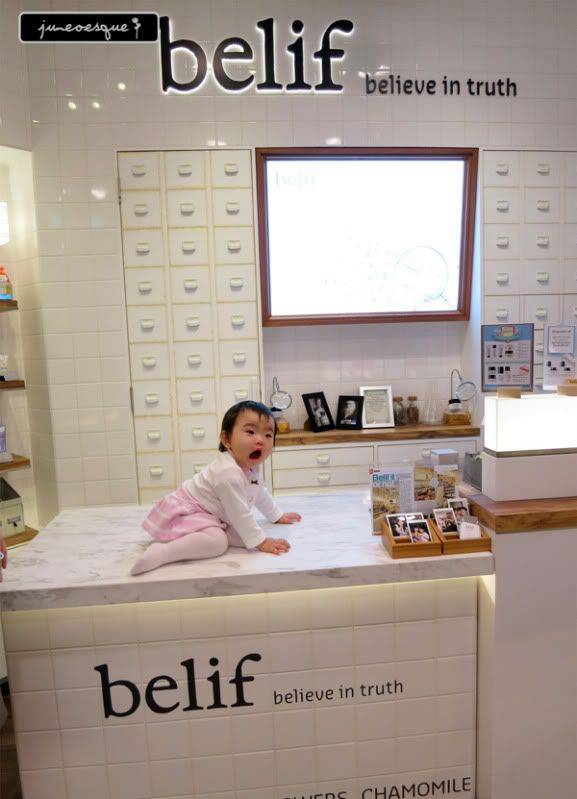 aunty crabby and aunty squiddy doing shopping (they are aunty, im jie jie.. ho ho ho)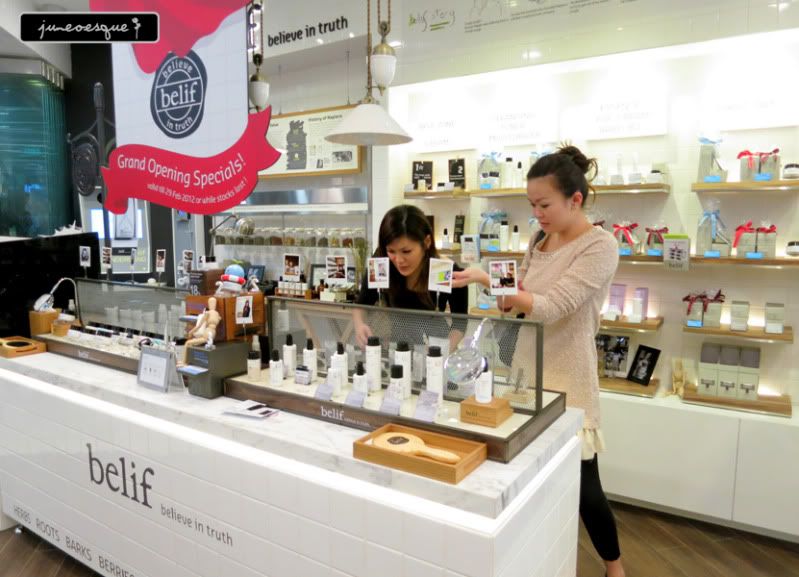 and i made them play the ugly meter apps!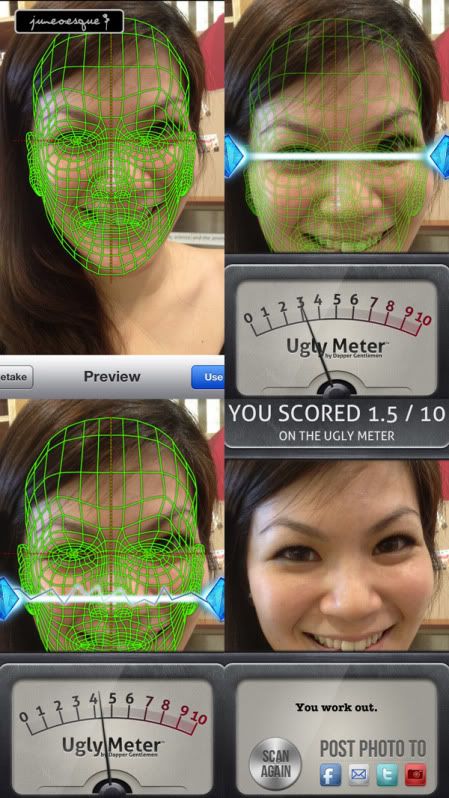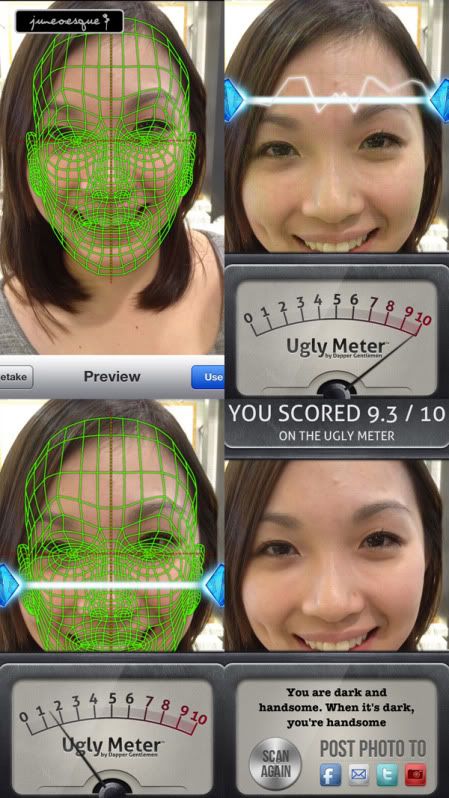 fine, only crabby passed!!