its ren ri, 7th day of cny and mummy prepared yu sheng with super thick pieces of sashimi that i like!!!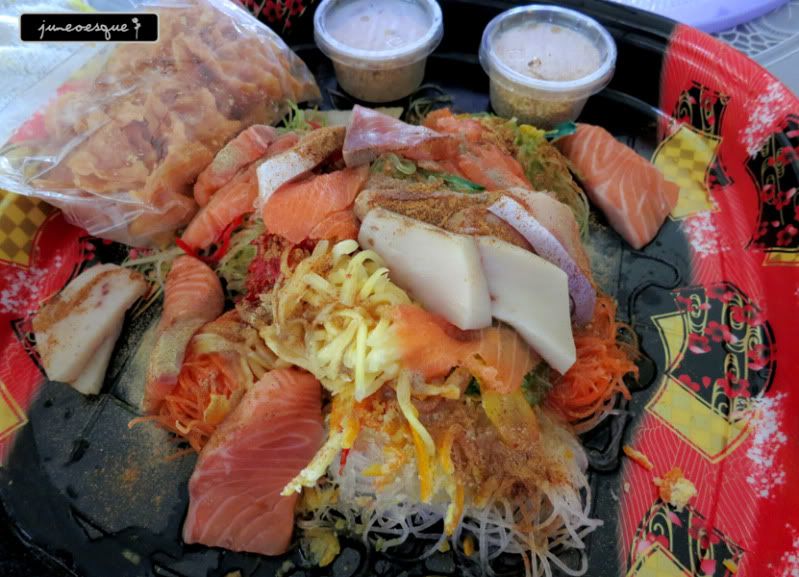 YUMMY!!
yu sheng is from cold storage and its not bad!
HUAT AH!!!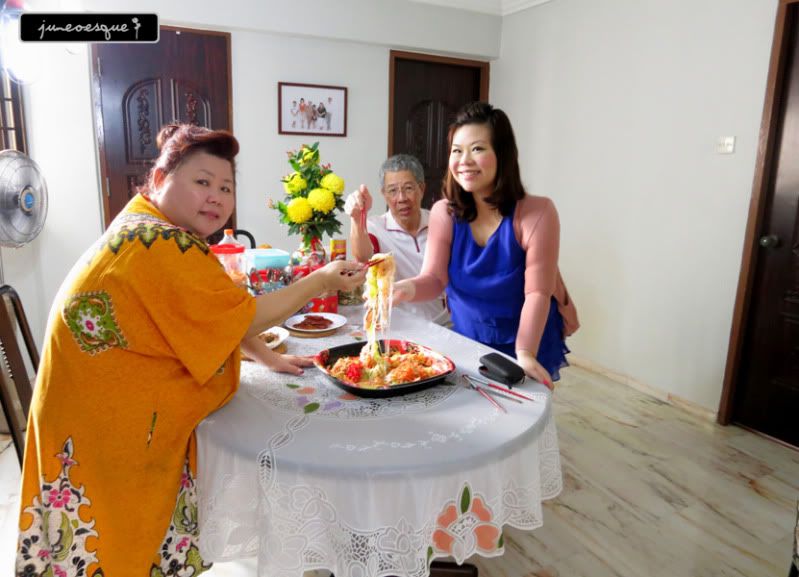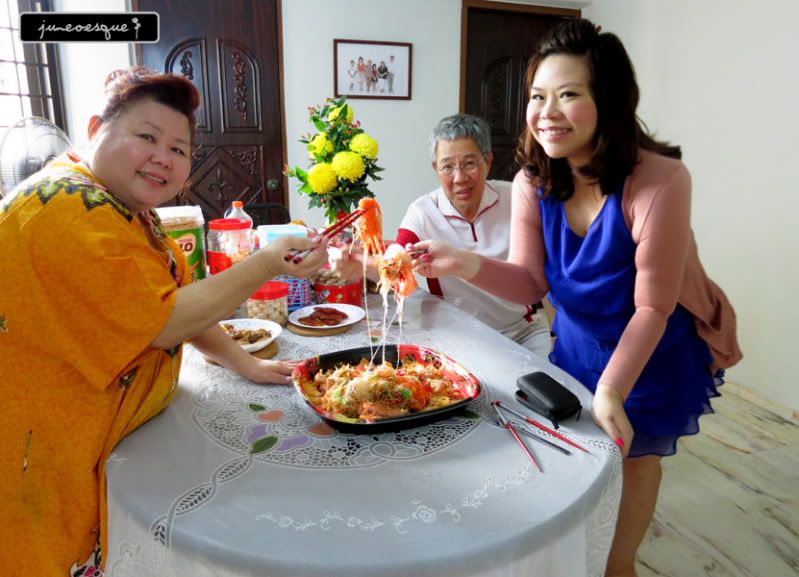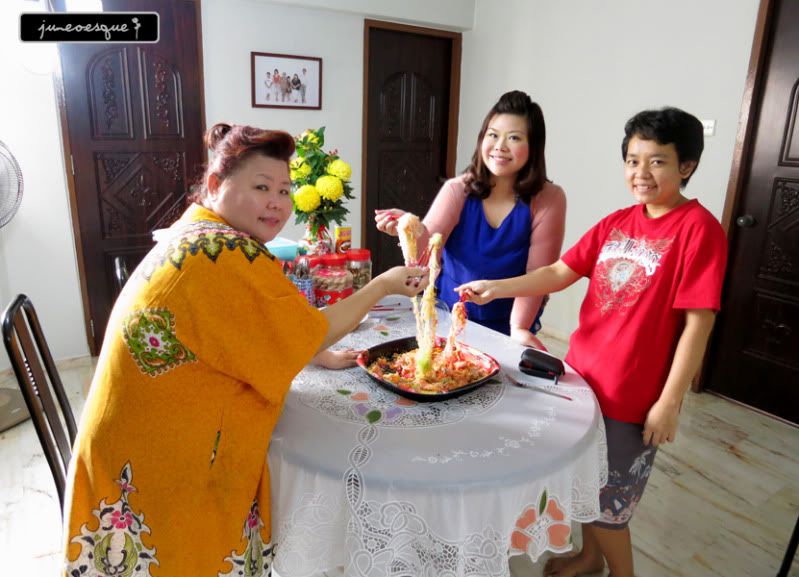 by dinner time, loh gong zai came to pick me up for dinner with minako and keiji. its minako's birthday tomorrow and i got her a present. i remember loh gong zai telling me previously that she likes loccitane...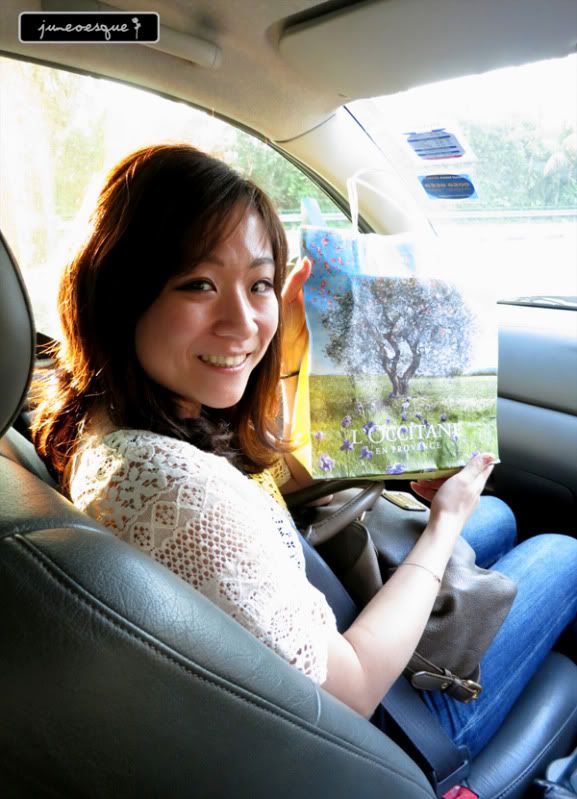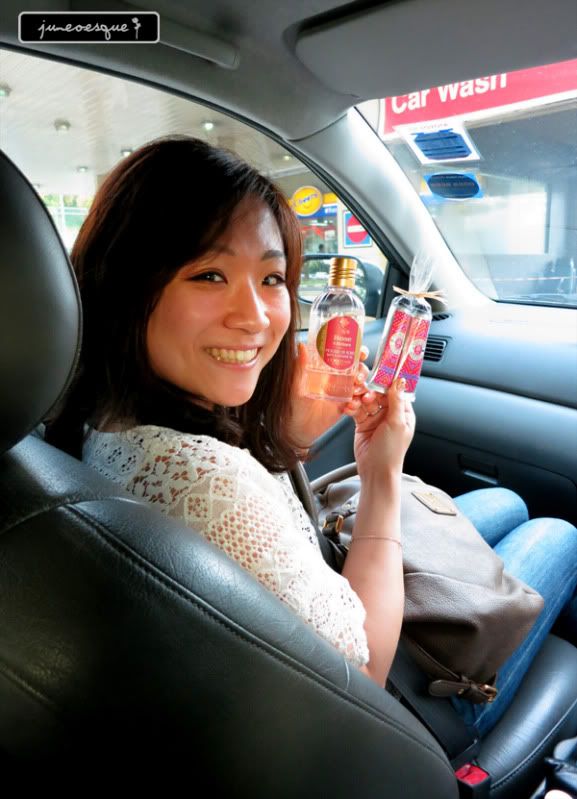 and i was super pleasantly surprised because she got me lis lisa!! i love lis lisa!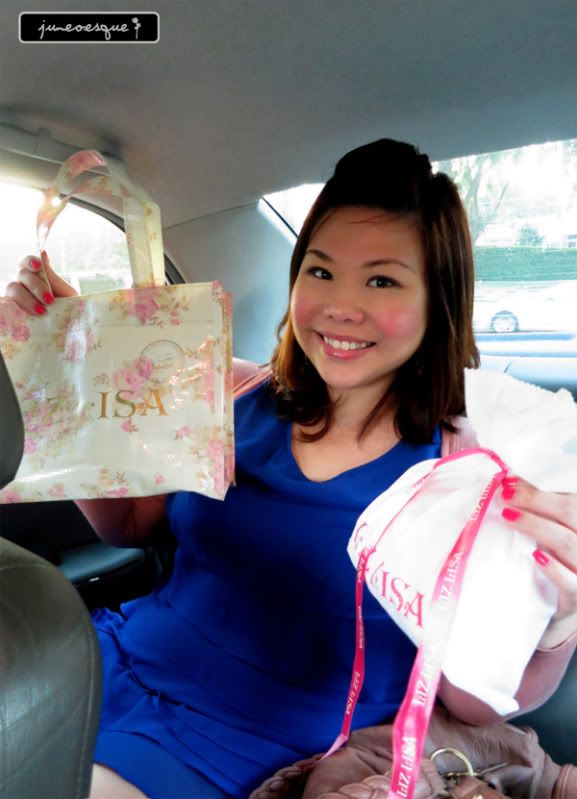 YES! i love those floral prints and all... SUPER UBER PRETTY!!!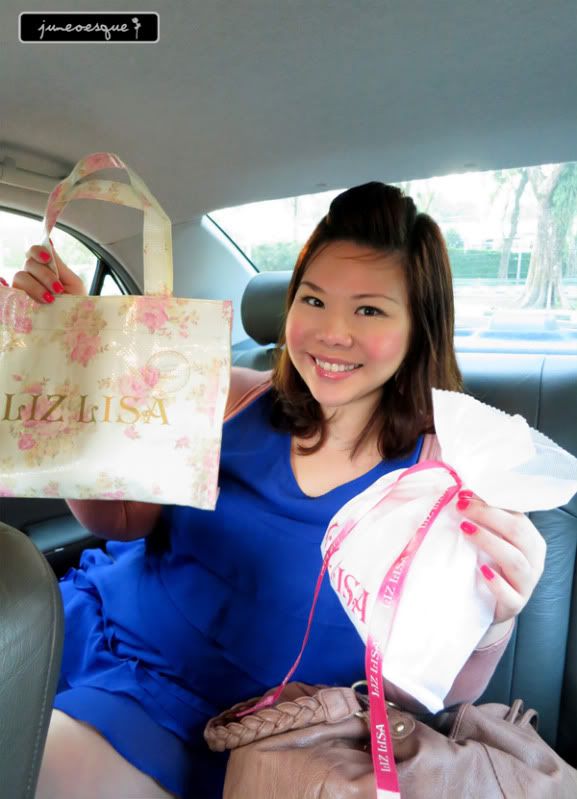 today we are having dinner at Brazil Churrasco because loh gong zai wanted me to think of a place with buffet and with lots of meat coz keiji likes loads of meat. Brazil Churrasco is the obvious choice. Located along sixth avenue....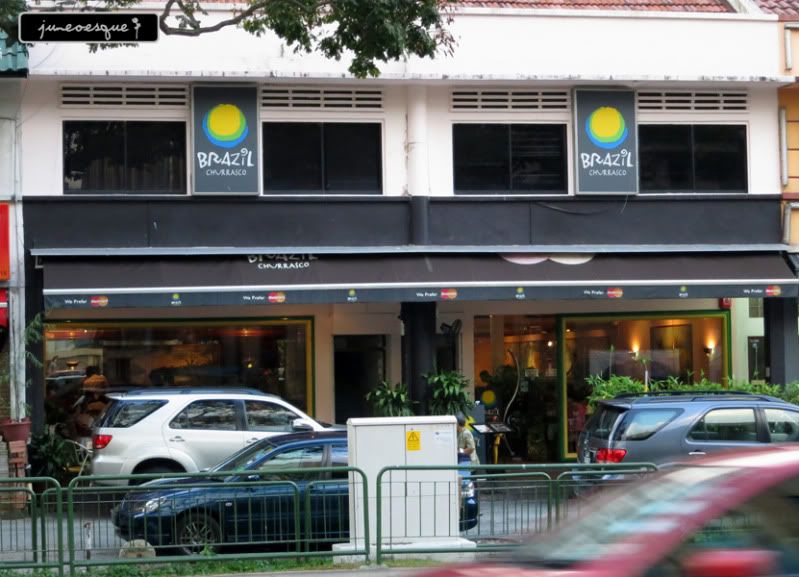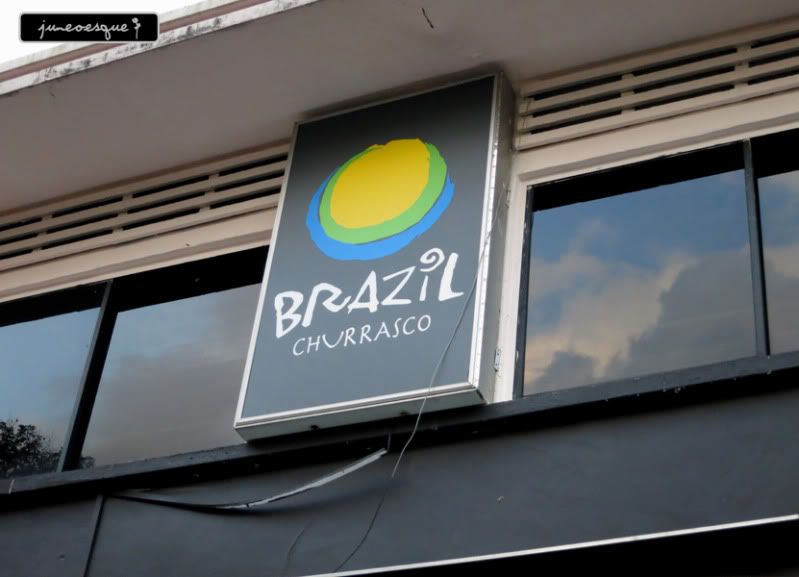 oh yeah, we're ready for meat and more meat!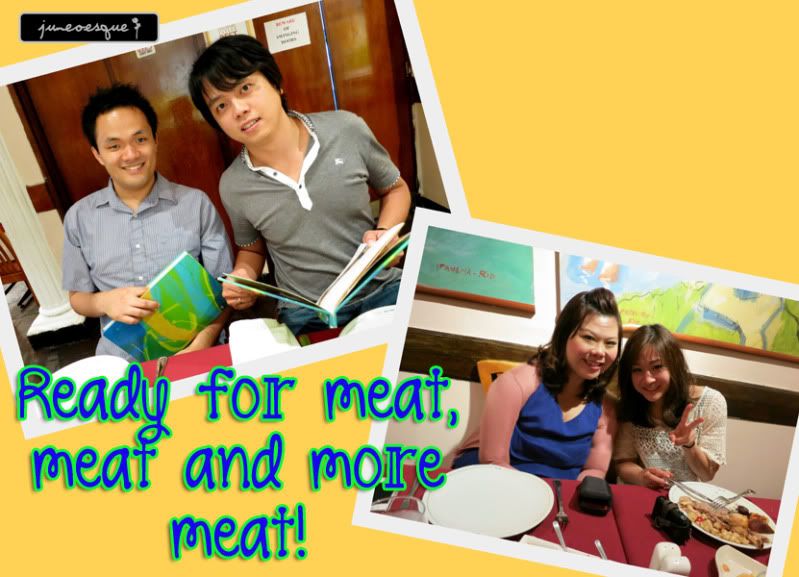 they give out those bag hangers for ladies, mine matches my dress!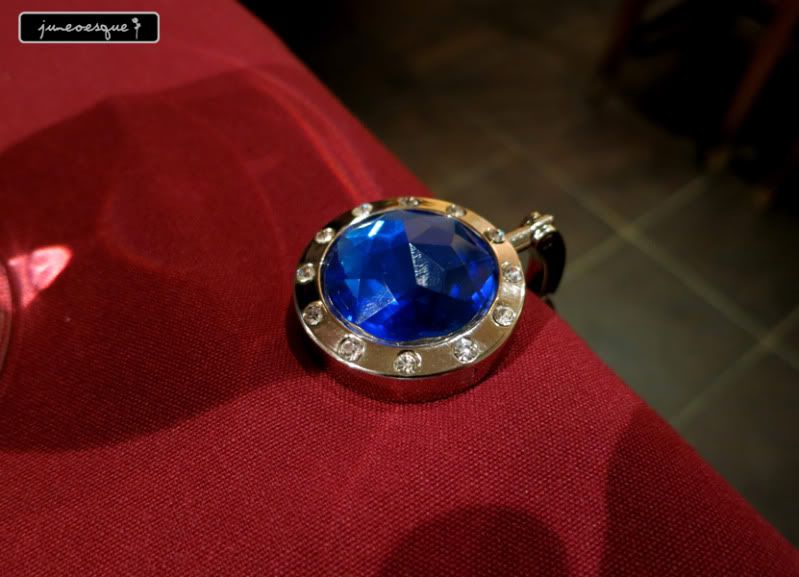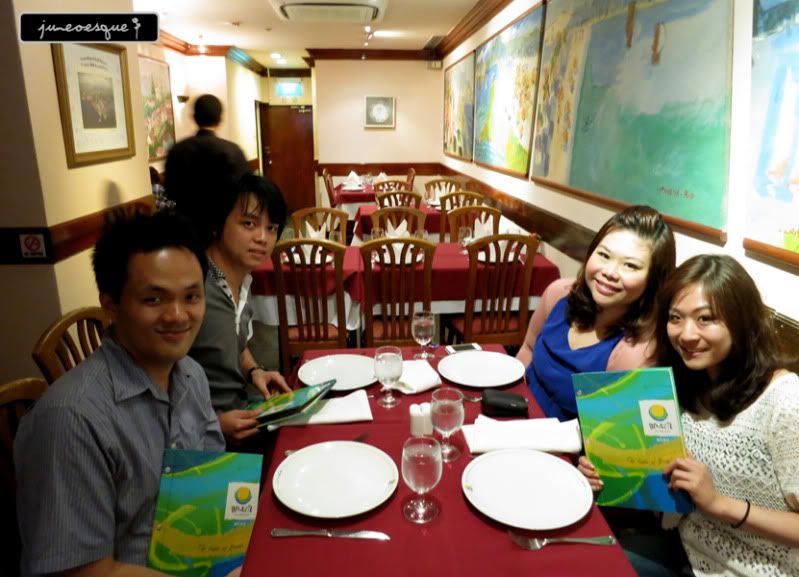 first you start off at the salad bar...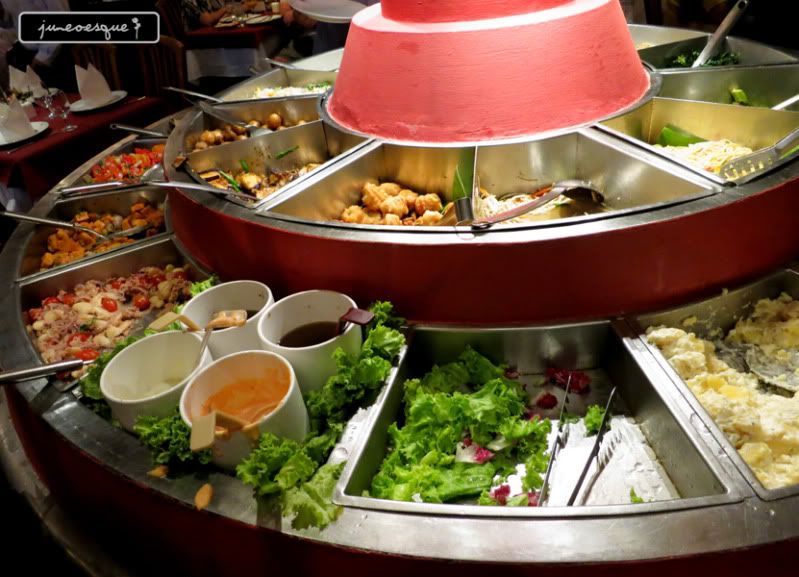 good variety of items but i reminded the three of them to take sparingly because the meat that's coming up will be killers....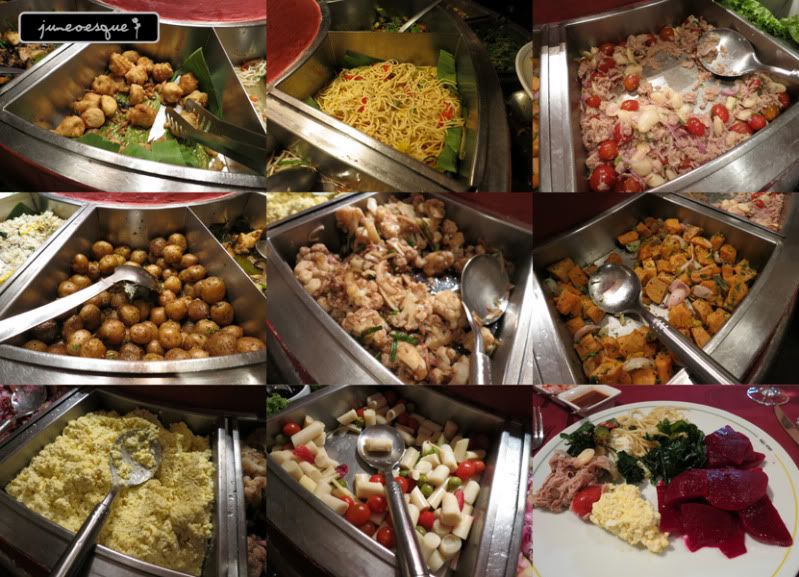 they each othered a cocktail. apparently this is a brazilian drink. its like a really strong lime mojito...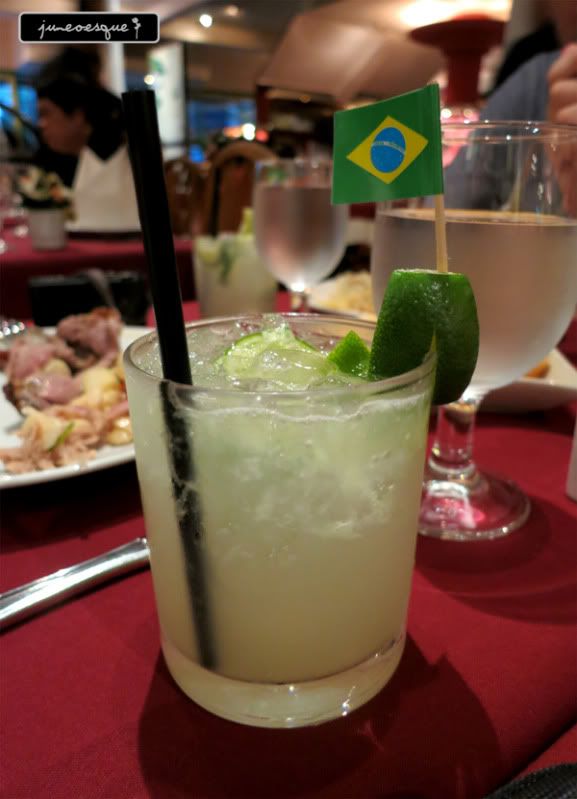 and not before long, the servers start coming out with skewers of meat!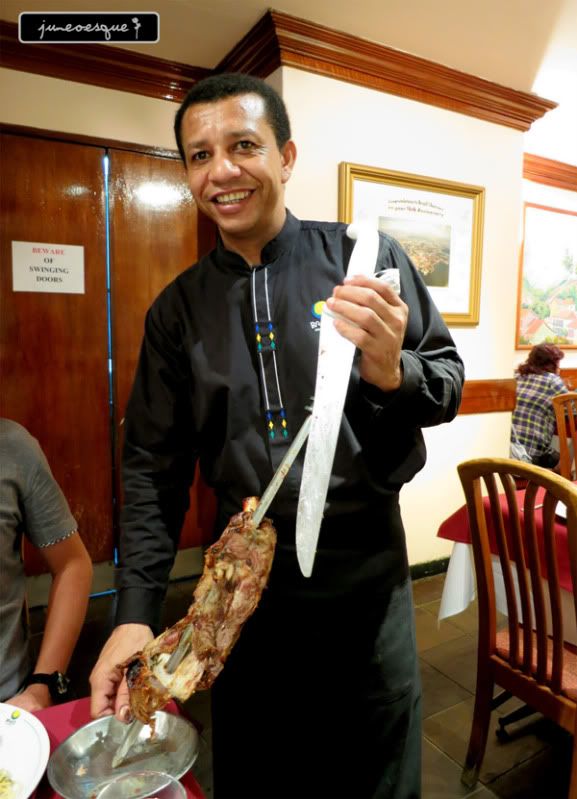 garlic beef..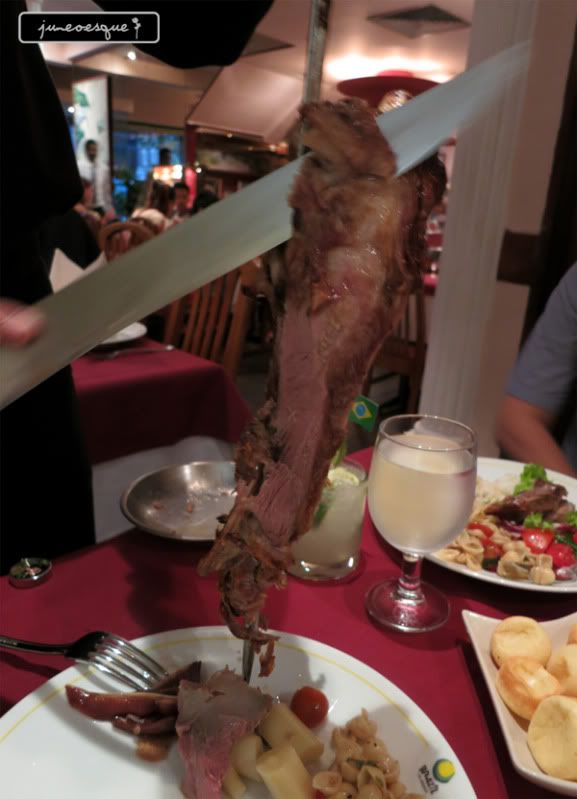 the guys love the garlic beef and went for more!
rump beef....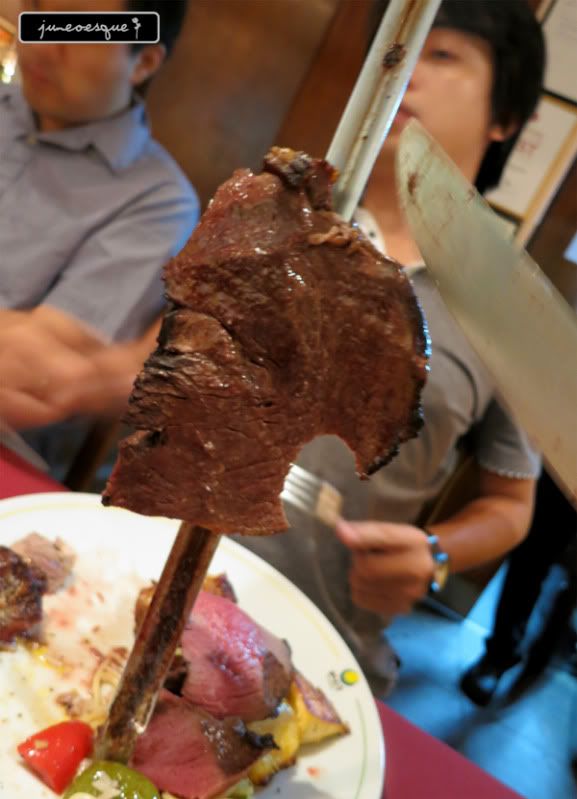 love the rump beef!
fish...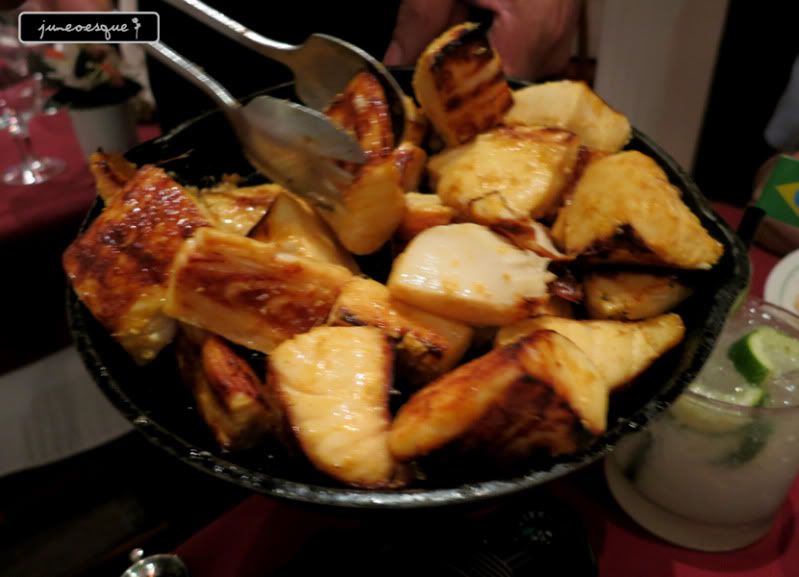 fish is decent but seriously, if you dont take beef, not worth coming to this buffet.
chicken...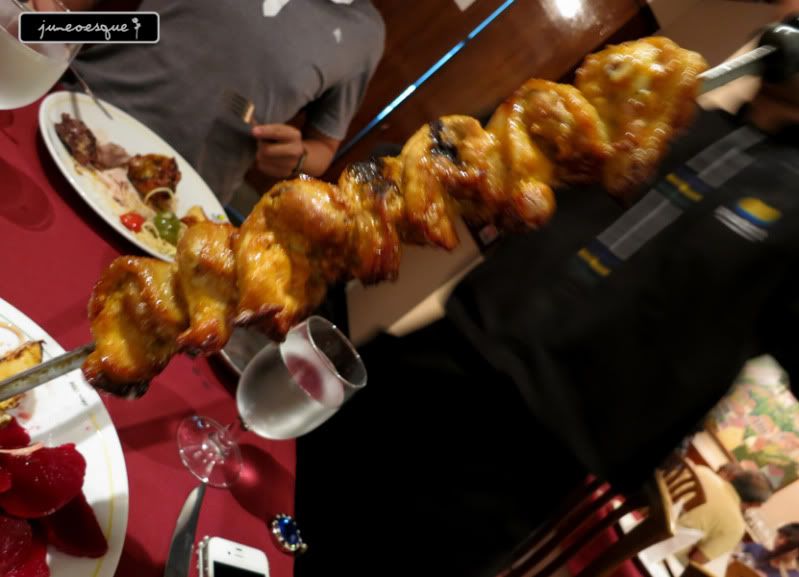 chicken is ok as well but seriously, its the BEEF (and probably lamb) that scores.
pork ribs...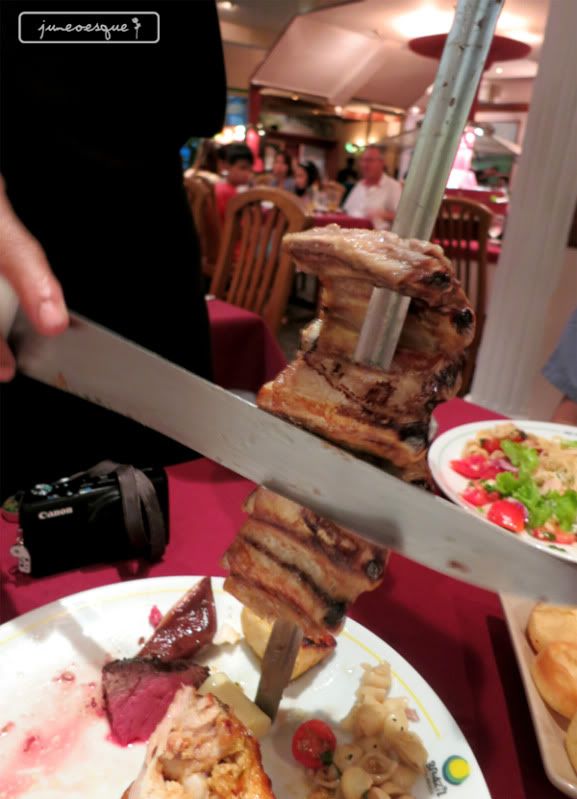 good taste but not very meaty.
chicken heart....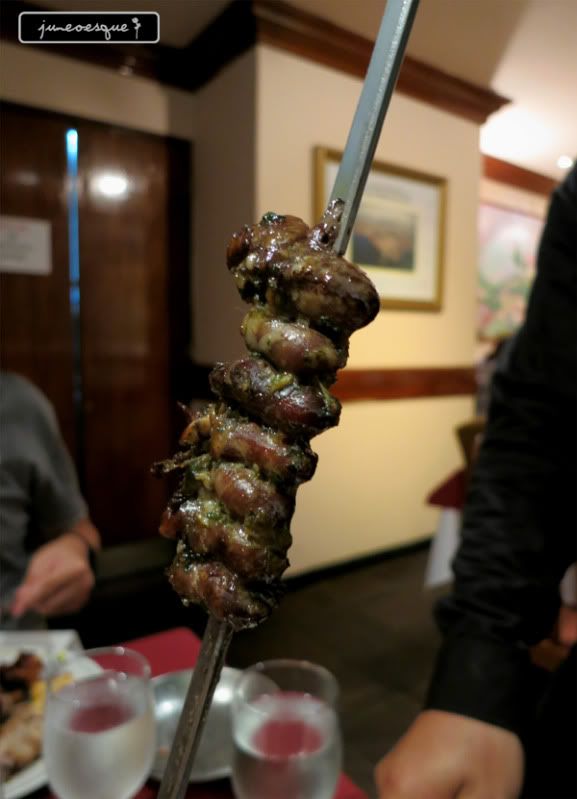 today's one was ok. a little rubbery in texture. i remember previous time i had it was better.
beef ham...
i like the beef ham as well.
Tenderloin...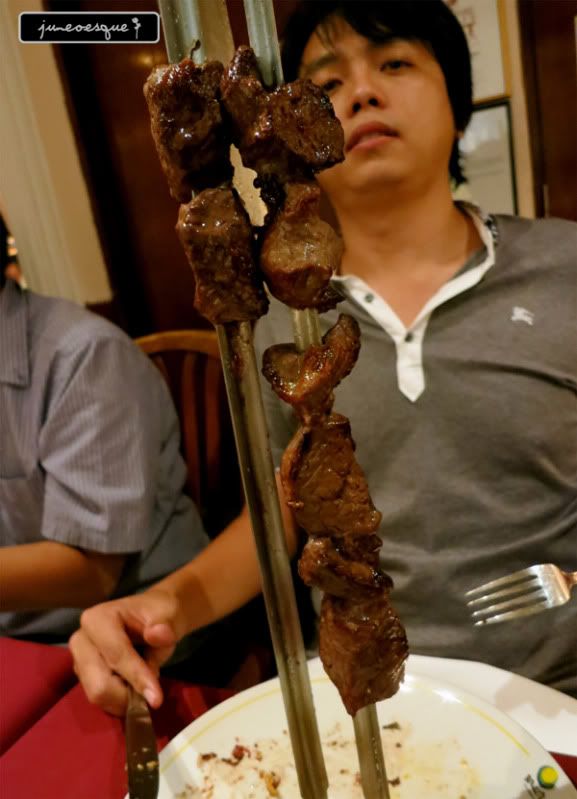 tenderloin is a bit too tough today.
PINEAPPLES!!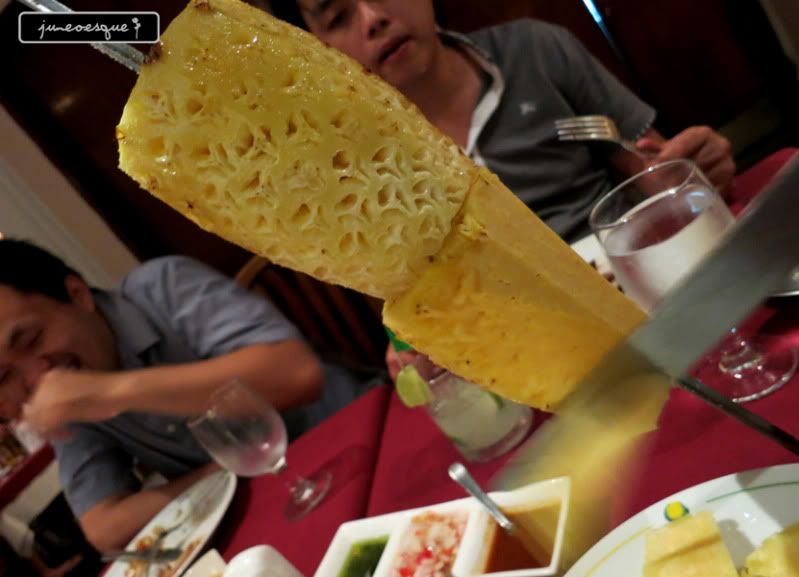 love their pineapples! soooooooooooooo sweet!!! everyone had many portions of the pineapple!
smoked duck...
their smoked duck is great as well.
ham...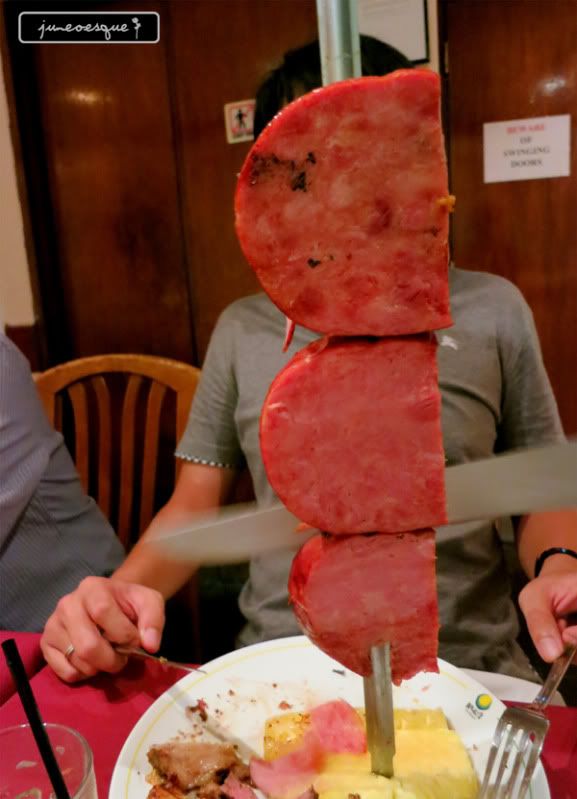 didnt try the ham because as it got here, i was stuffed to the max already!
keiji looking excited about the meat upload...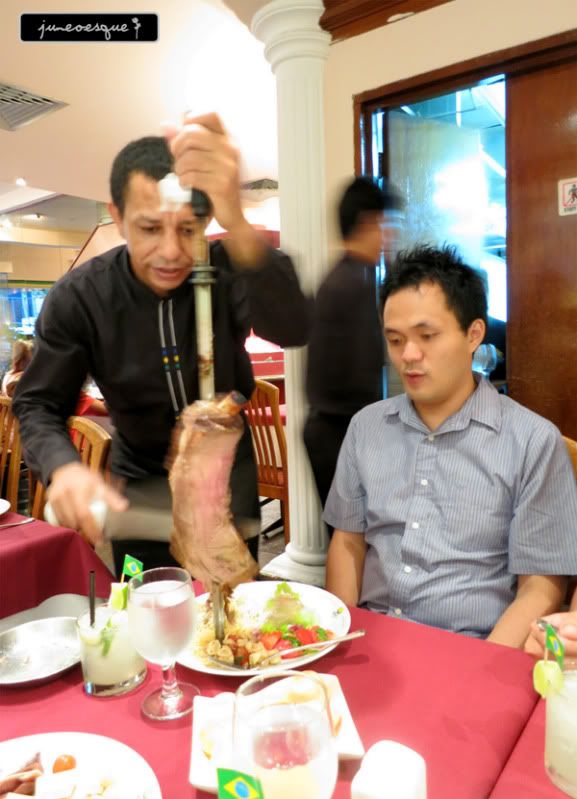 oh and totally forgot about this starter which is a cheese taste like pastry...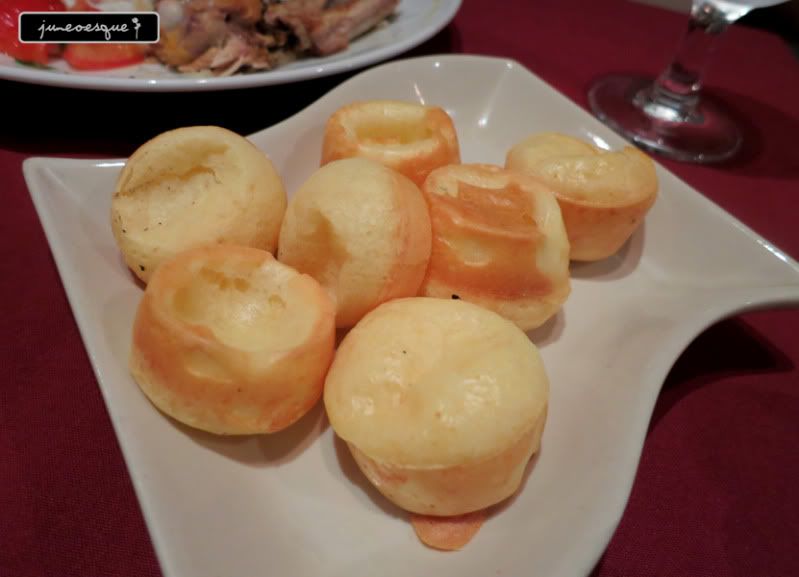 minako and keiji really liked it. i thought it was ok.
loh gong zai looking totally full...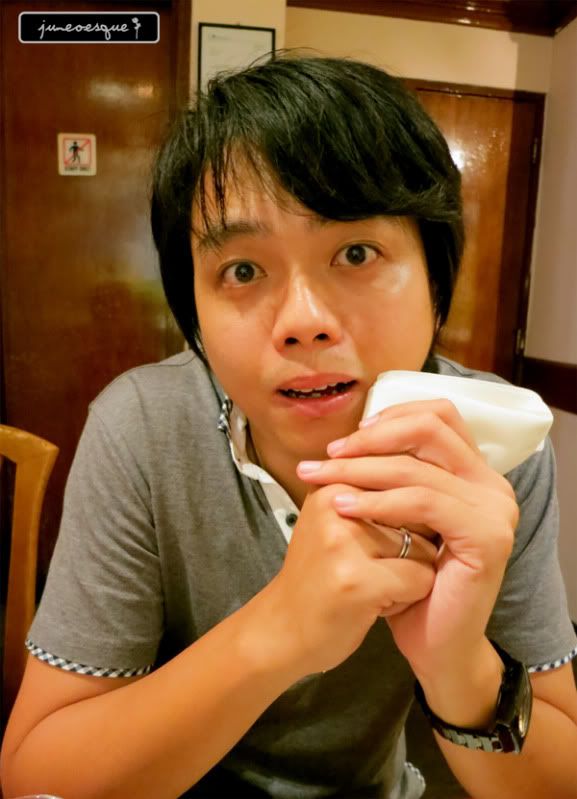 and i got minako a cake (although we can all barely finish eating)...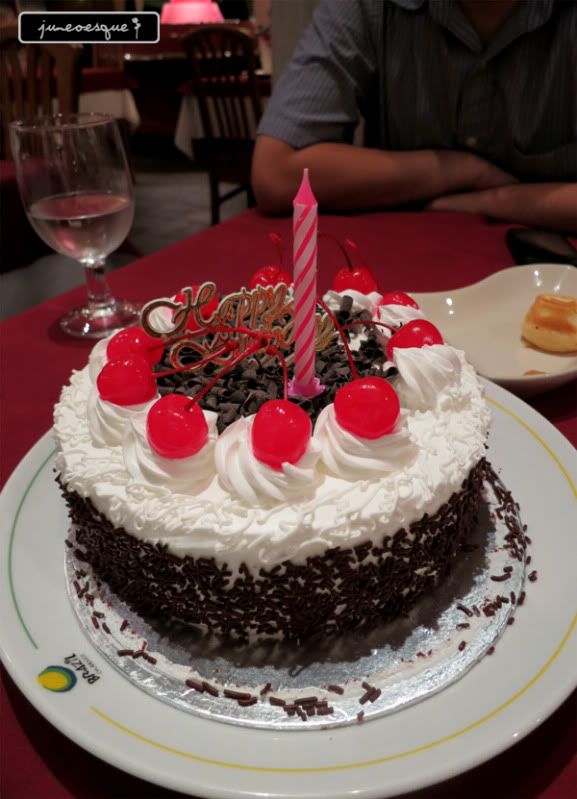 happy birthday!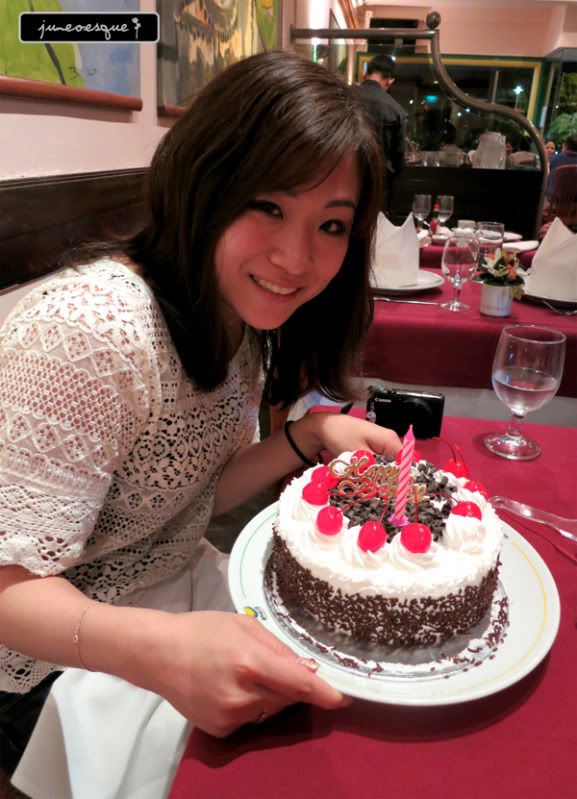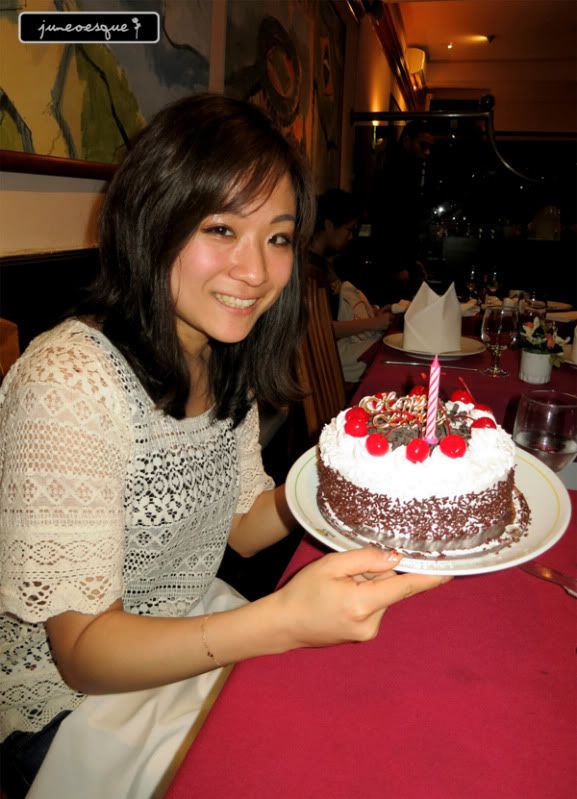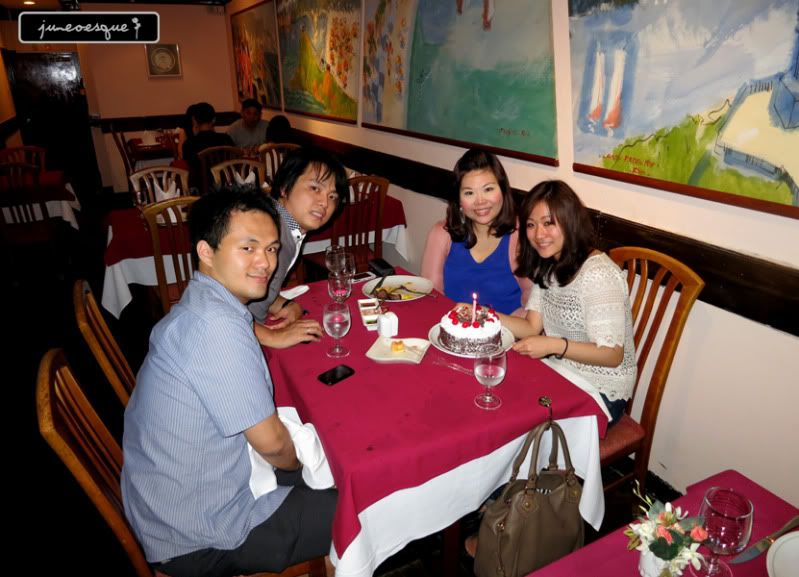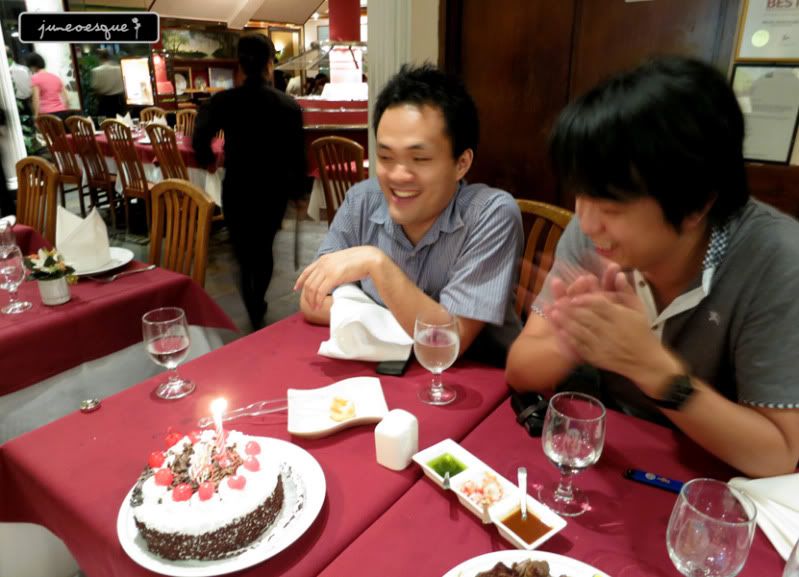 after dinner, we thought of heading for some drinks and bar stories came to mind....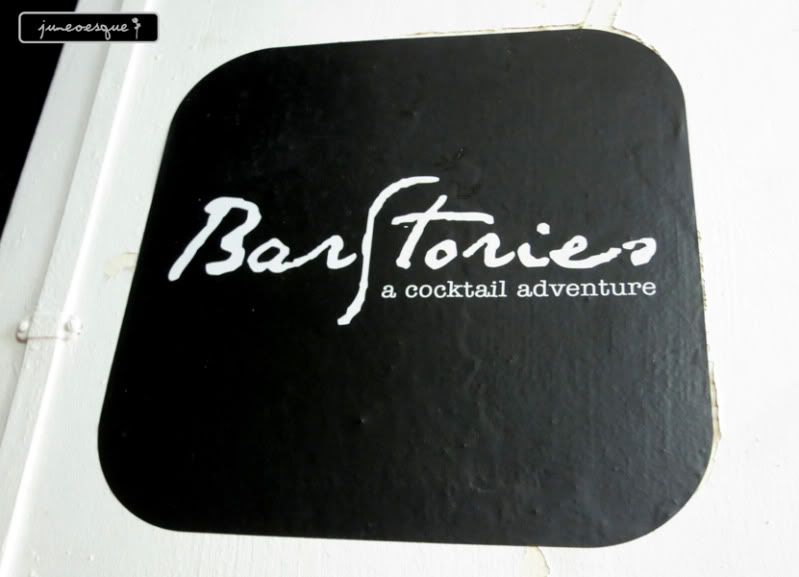 wasnt sure if we'd get seats coz am under the impression its usually mad packed but i guess we were lucky...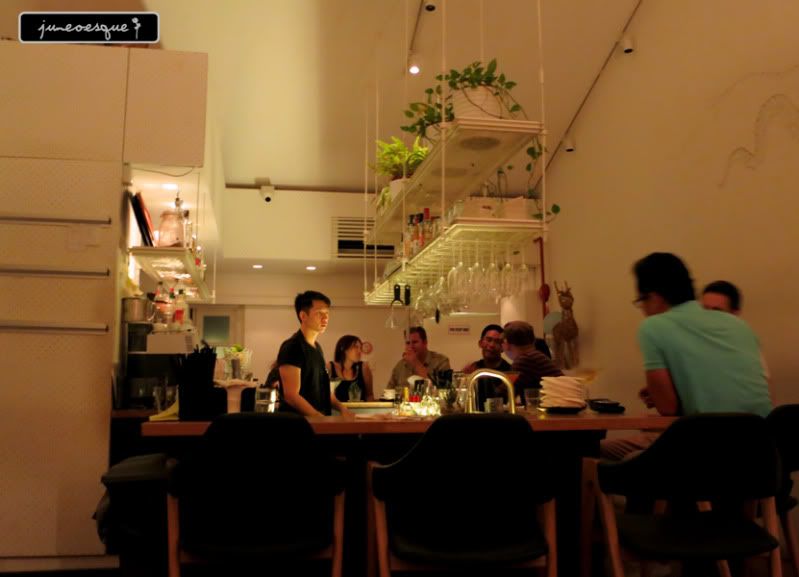 loh gong zai and minako...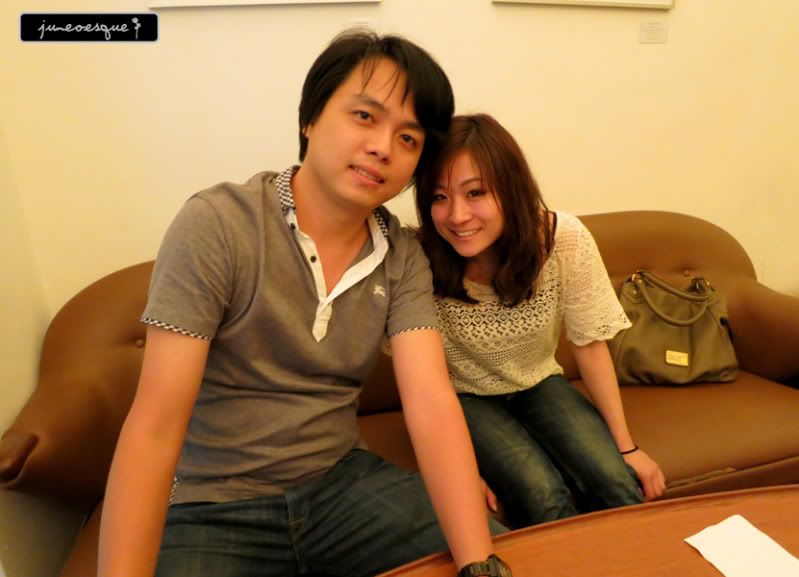 its amazing how they keep their long distance relationship running and trying to meet up really on a monthly basis.
i strongly recommended the strawberry shortcake and minako ordered that...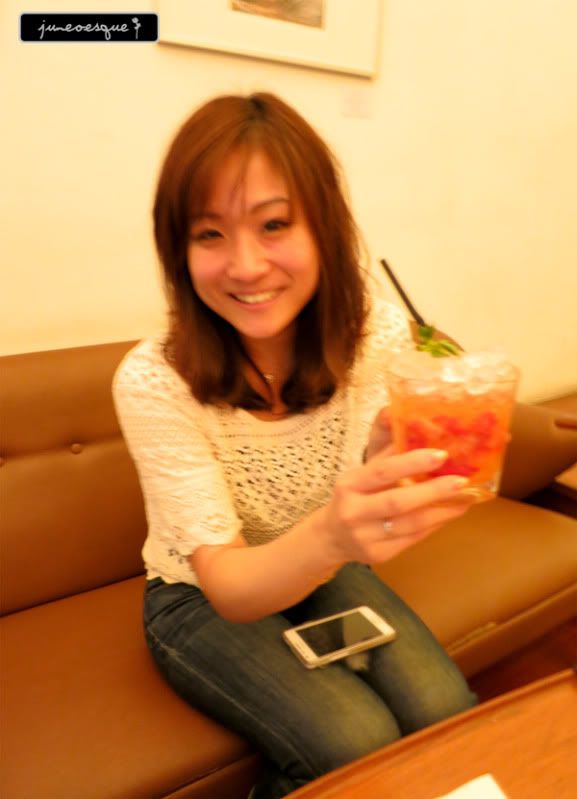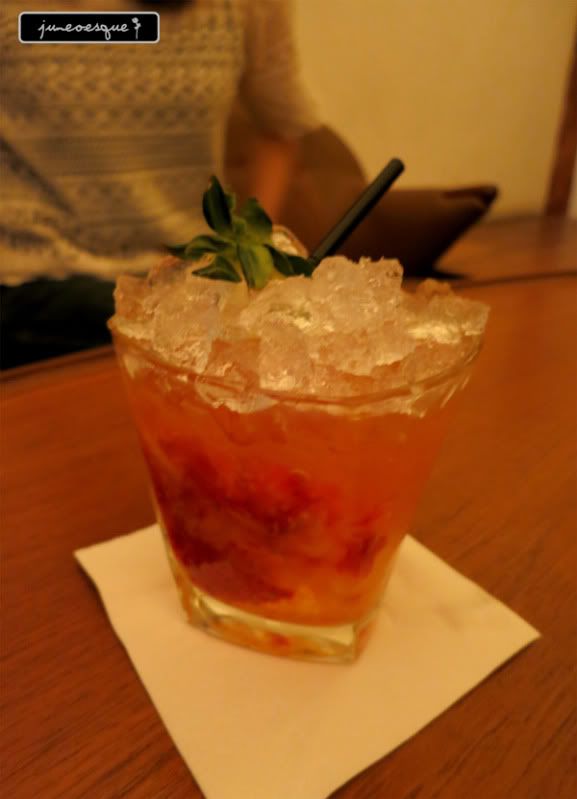 as it was shared around, true enough, everyone was in awe. wow! its really good!
and as usual, there really wasnt a menu or so.. it was all ordered by adjectives. like i want it sweet, i want something sour, i want something exciting.
keiji wanted something sweet and he got a kyoto grape something...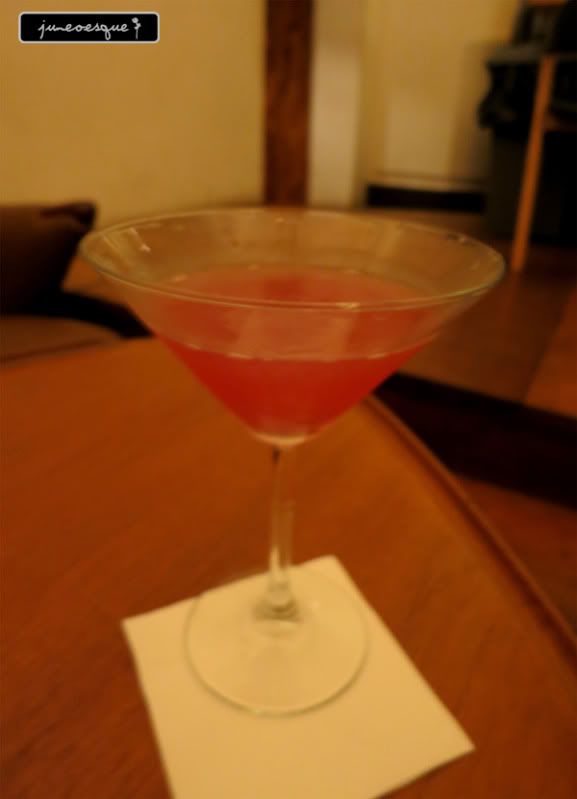 it was nice too.
i requested for a honeydew sake...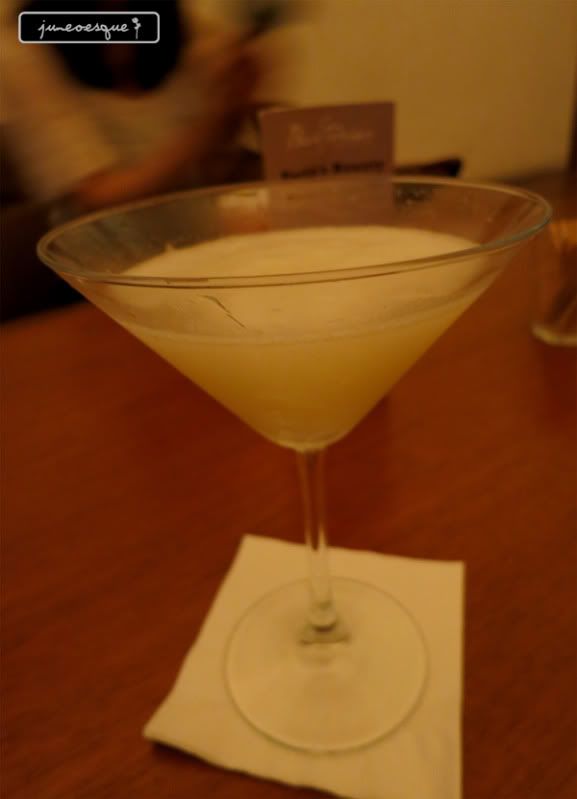 which was what joanne ordered the other time and i remember it was good.
loh gong zai wanted something sweet so he got a passionfruit something...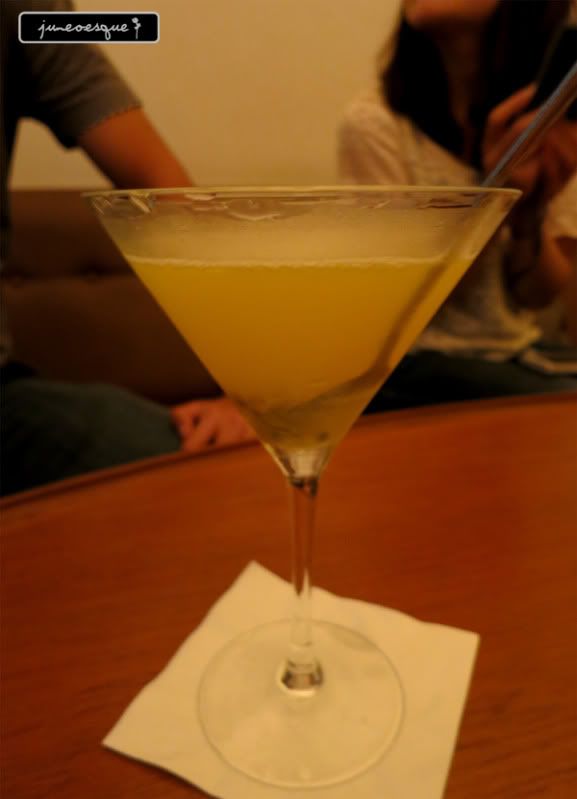 and for round 2, minako wanted something sweet. the bartender Jeffrey asked if she likes chocolate and she said yes. i thot he was going to prepare the chocolate flambe martini for her like the last time but it came up to be this...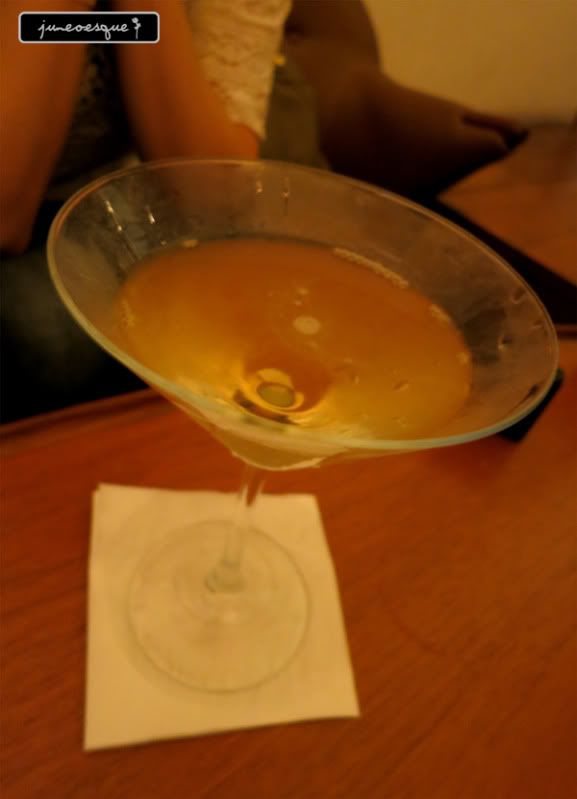 initially we were all wondering, wheres the chocolate? is this the right drink? until minako took it up, gave it a sniff and ohhhhh it smells like chocolate! and it tastes of chocolate although we couldnt see the chocolate. it was good too.
loh gong zai wanted something refreshing and exciting and he got a rosemary drink. really some excitement going on there....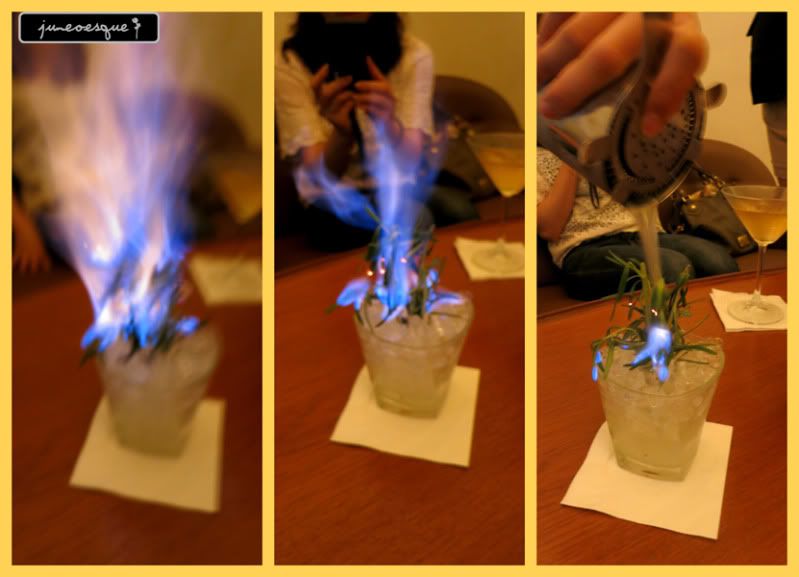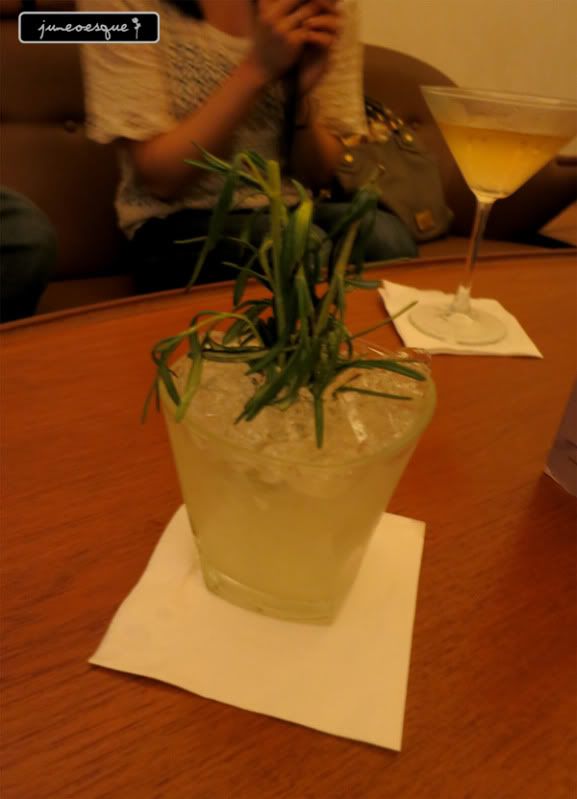 the burning of the rosemary added flavours to the drink.
and keiji wanted something sweet and exciting so he got the chocolate flambe martini...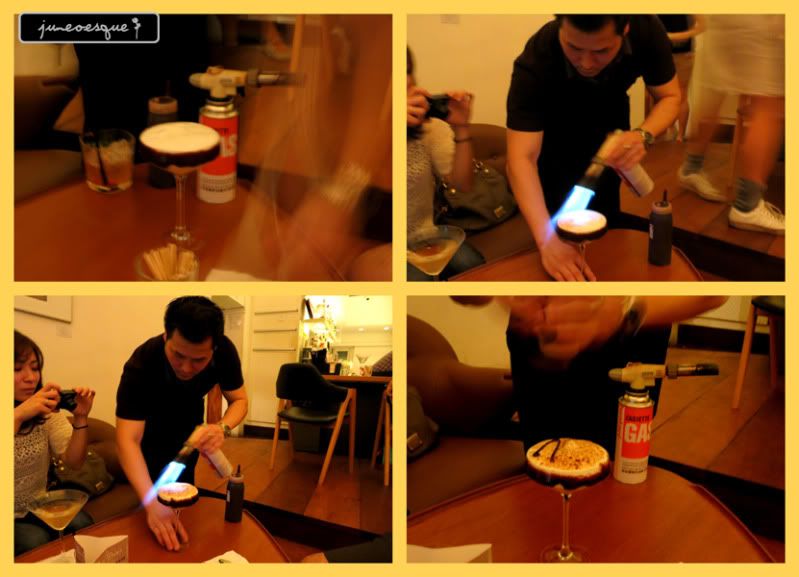 yummy!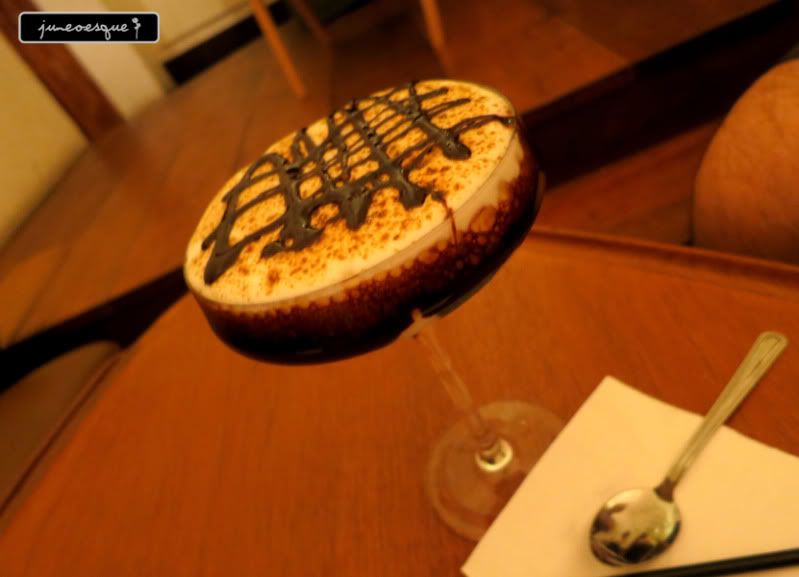 warm on the outside, chilled inside. thank you jeffrey and bar stories for the great cocktails.
love my lis lisa!!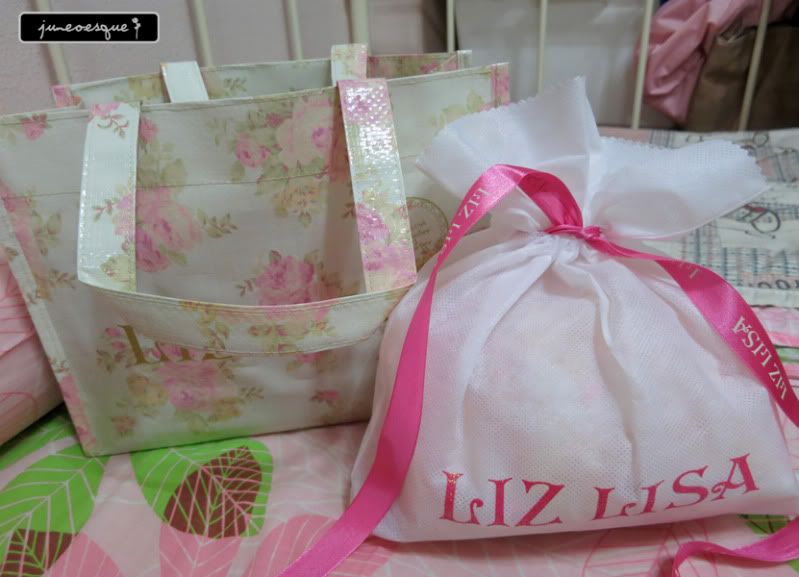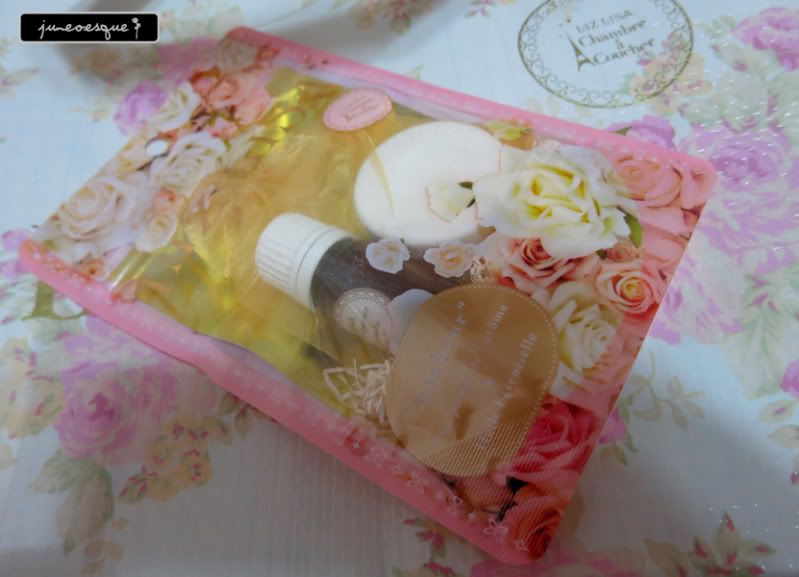 thank you minako!!