today is supposed to be a pool date with the butter girls and kaizhi's colleagues *ahem*lian yi*ahem* haha..
but i got lazy and decided to shoot aeroplane.
but at about 10 plus, they called me and tried to tempt me with ktv and the pressure was if i dont go, elrin wont go either so i went to join them for ktv at marina square.
as usual, camilia was show casing her flair for singing english songs. shes one of my few friends who can actually rap and sing english clubbing songs pretty well!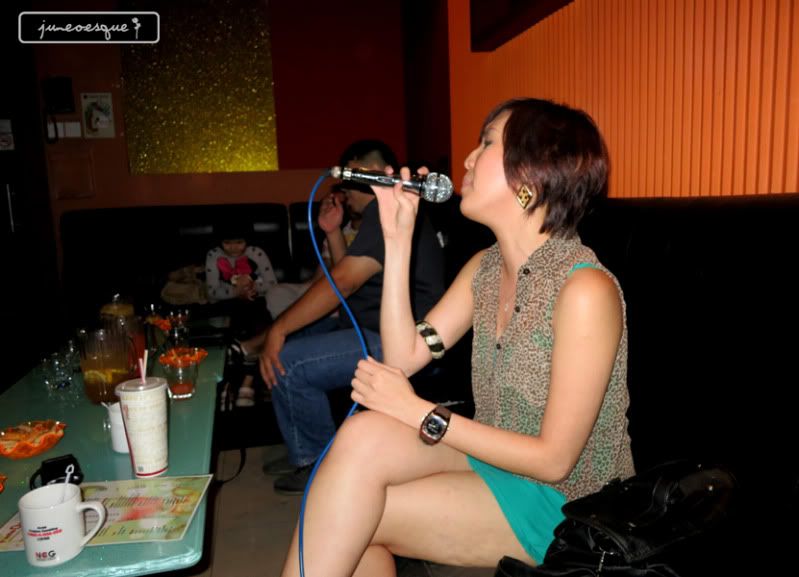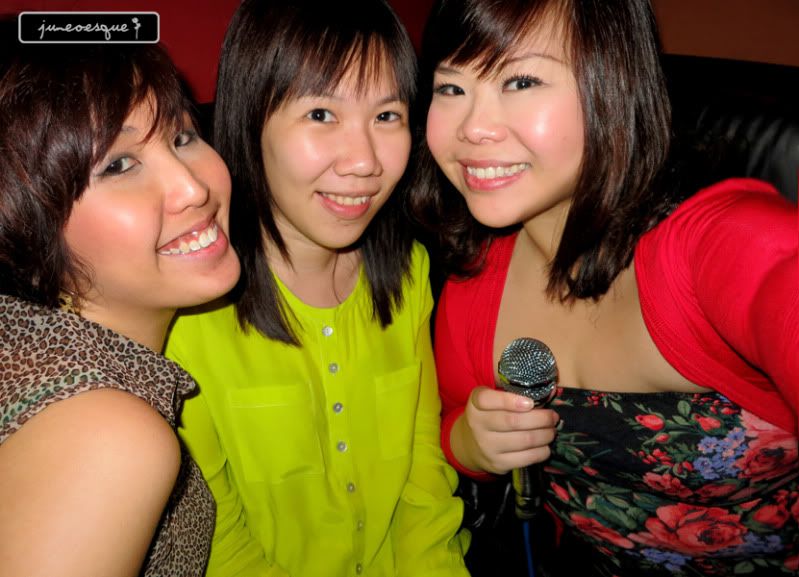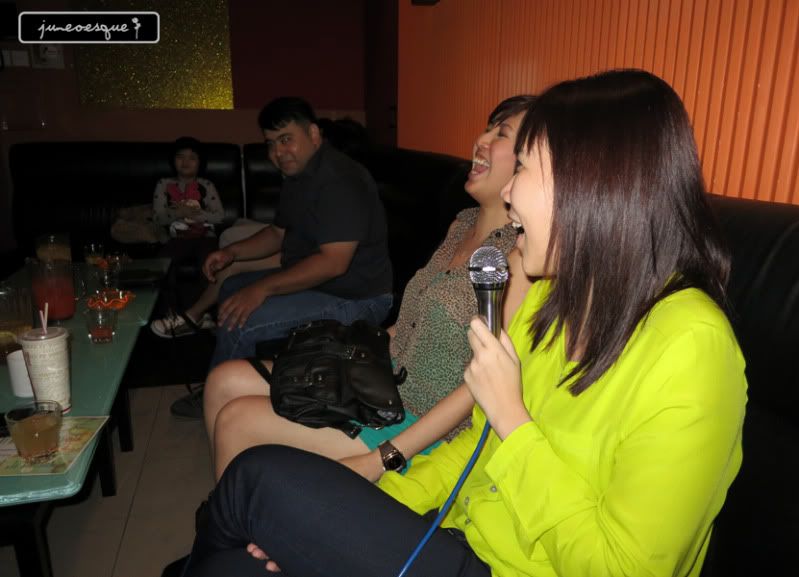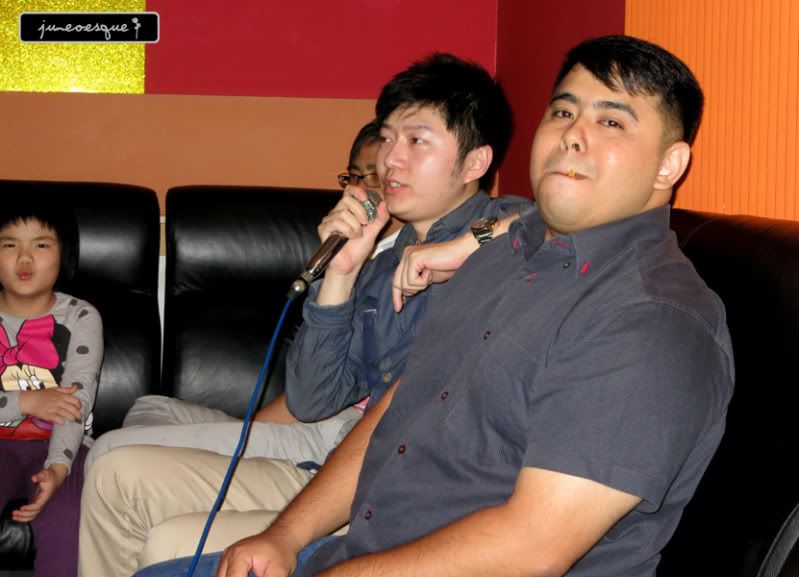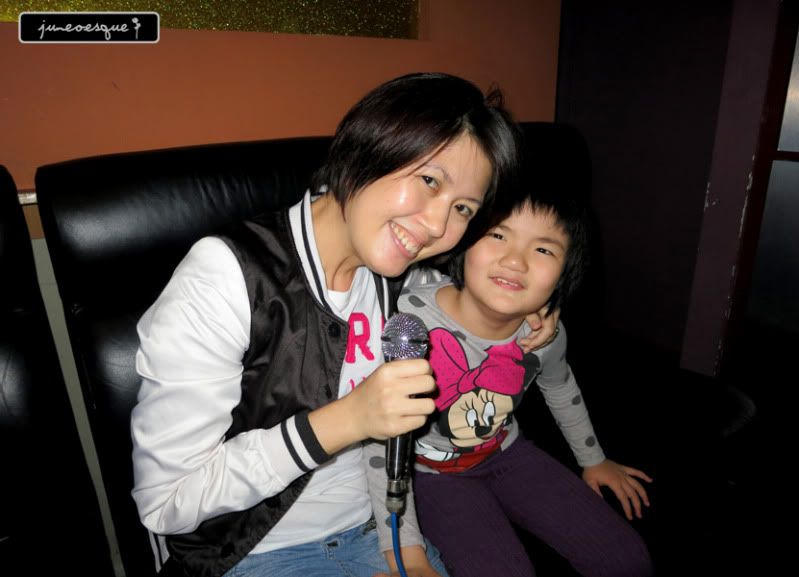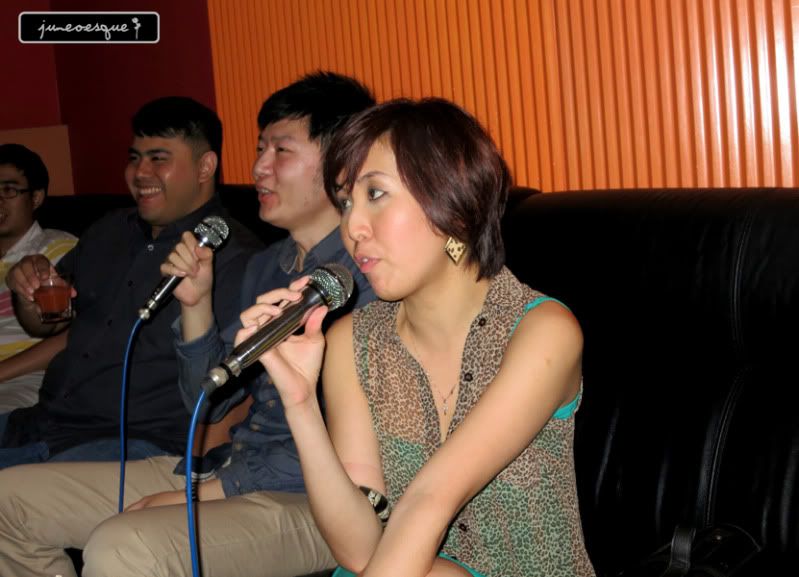 elrin with the prehhh i got her from germany...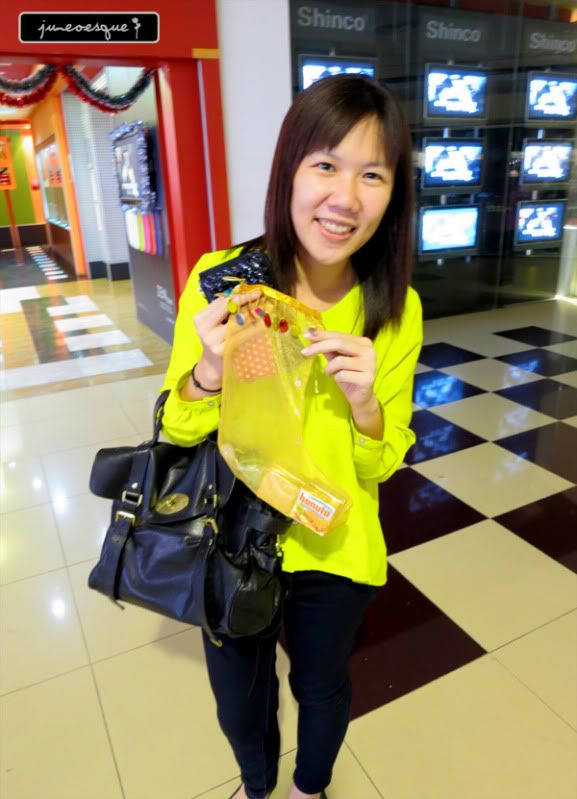 the 'sock' went missing for awhile in the ktv!! we flipped almost everywhere but couldnt find it and i got reminded of what cynthia told me about marina sq's ktv being haunted! scared the hell out of elrin until camilia found it!