after work today, i met up with ah mah pig, nanny, daphne and joanne for dinner and drinks. since our drinks place was along haji lane, i suggested dinner to be at Blu Jaz. Its been awhile since i came back.
ah mah got me some souvenirs from Taiwan! She said when she saw this, she immediately thot of me...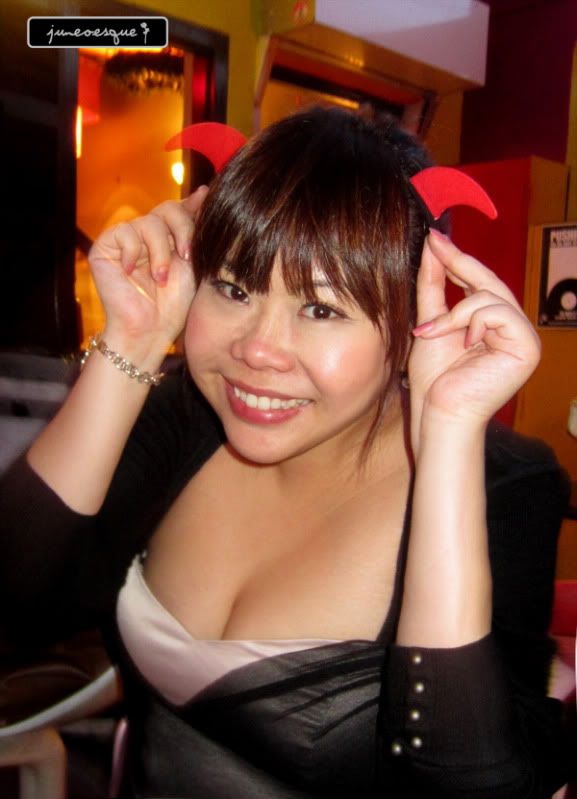 haha! coz she said i always go for such parties!
and there was mask and my belated birthday present too!!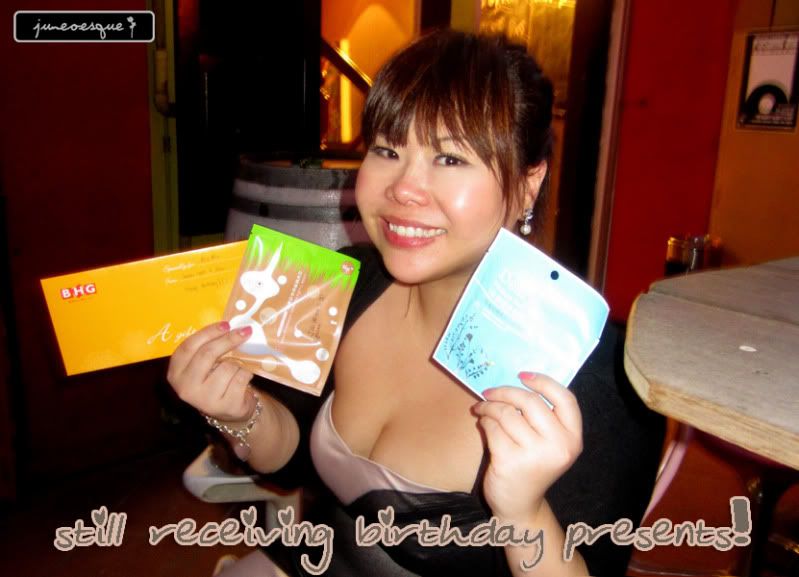 after dinner, Joanne led us over to Bar Stories along Haji Lane. Ever since Joanne posted pictures of this cocktail called Strawberry Shortcake and gave good reviews, i was keen to check out the place but it kinda slipped my mind for awhile until recently i decided to put my thots into action and arranged for the girls to come along together!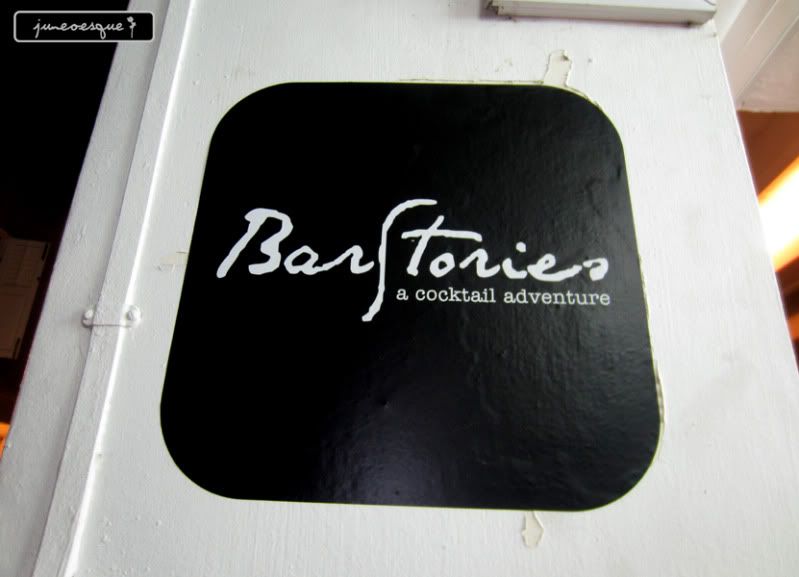 as Joanne suggested, do call to reserve seats first coz its a very small cozy place....
best seats are by the bar where you get good interaction with the bartenders. They are a very funny bunch who would try to perk up your night!
for some reasons, Zack (one of the bartenders) happened to catch me looking a little gloomy and he told Joanne.. "
i will prepare your order for you on one condition, that the lady on your right starts smiling
".. haha...
when i tried to ask them for a menu, Jeff (one of the bartenders) told me, "
our menu is interactive
".. haha.. and true enough, they would ask each of us questions on what kind of drinks we'd like.. sour? sweet? strong? etc and each concoction is magical!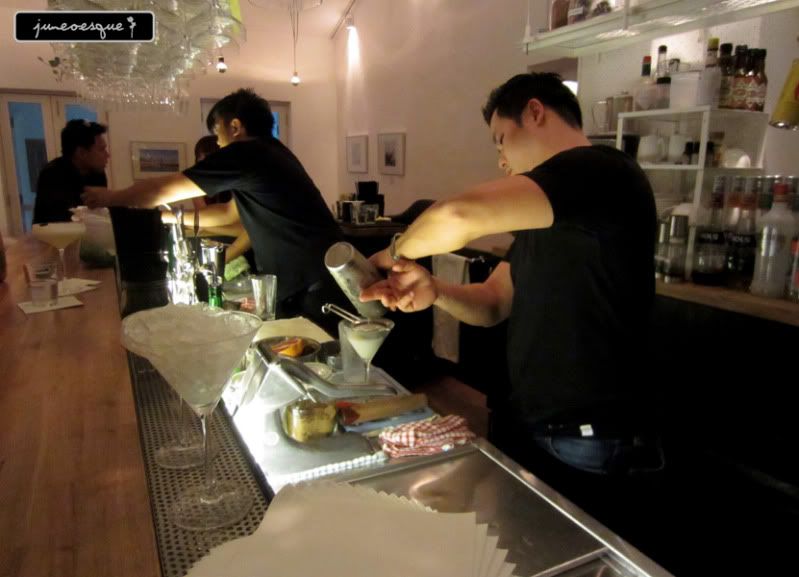 joanne!
joanne and nanny!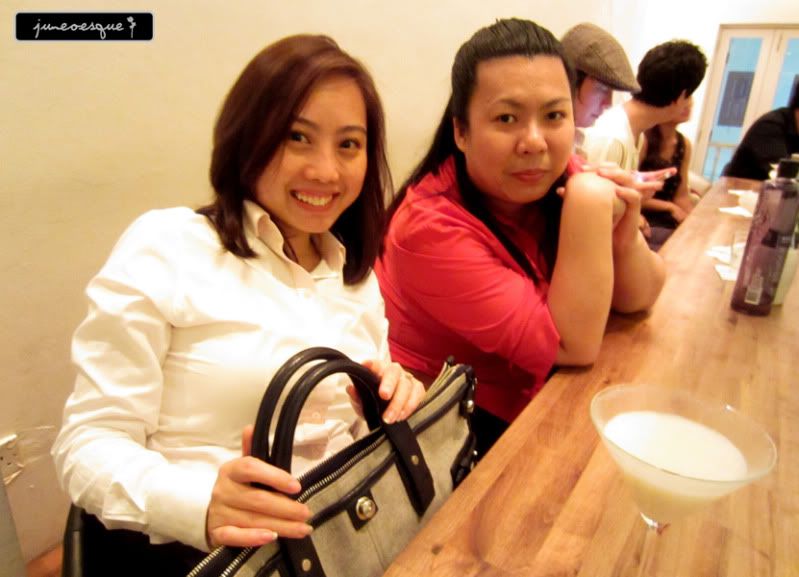 first drink is of coz, the star of today.....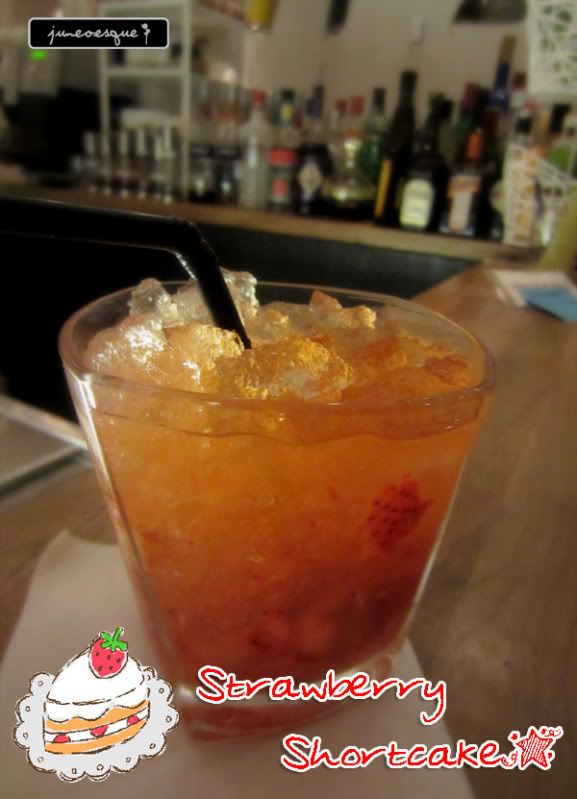 strawberry shortcake ($25)! It really does taste like strawberry shortcake! u can literally taste that biscuity cake flavour at the end. It WOW-ED ALL OF US! THUMBS UP!! we have never tasted anything like this!
Joanne went for the honeydew sake ($22)....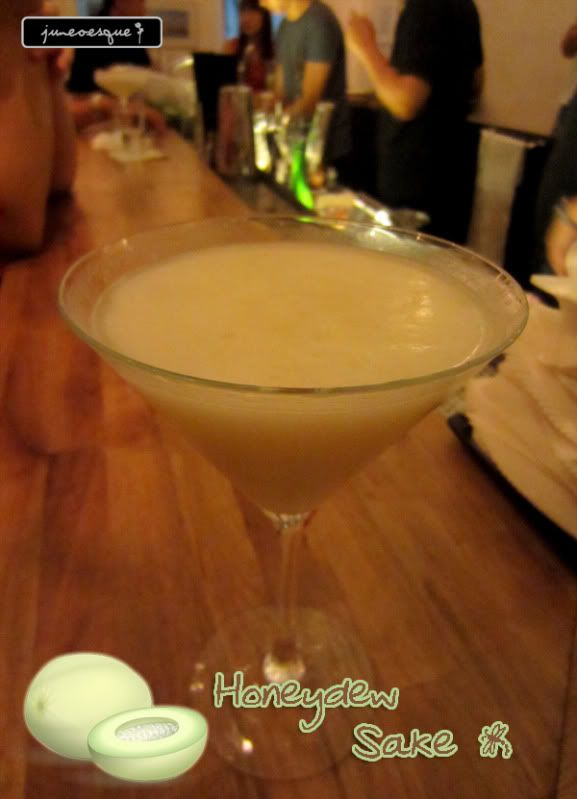 which was a really refreshing drink.. its mildly sweet and really good too! Another good reason to sit by the bar is you get to see the bartenders perform and prepare the drinks.. even the fruits are all freshly squeezed.
Daphne requested for a sour drink and this is what Jeff prepared for her....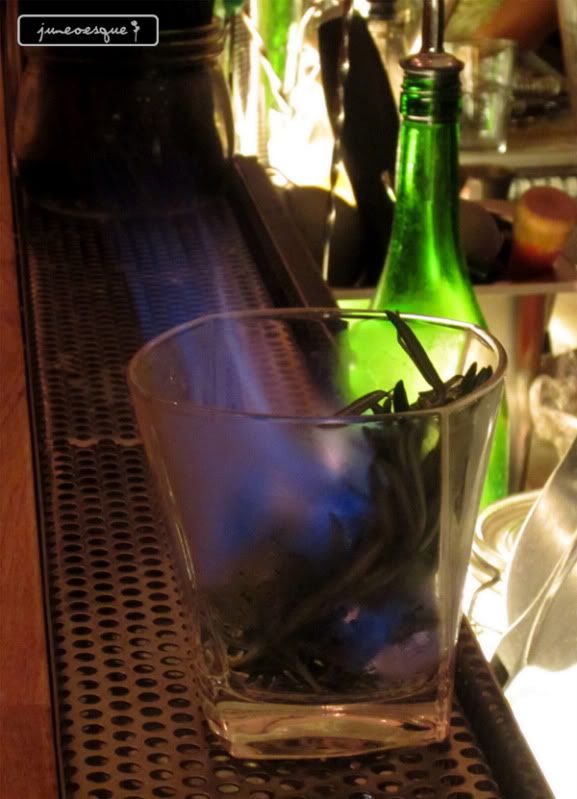 flamed the rosemary to bring out the flavour.
its called the rosemary cooler ($20)...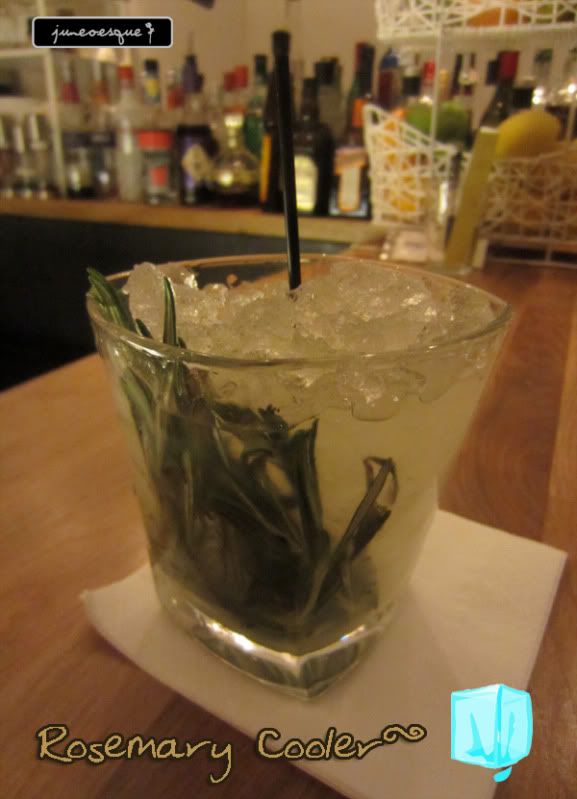 reminded me a little of bitter lemon with this apparent aftertaste of the rosemary. i like it!
ah mah pig requested for something sweet so jeff made her a kyoho grapes martini ($25)....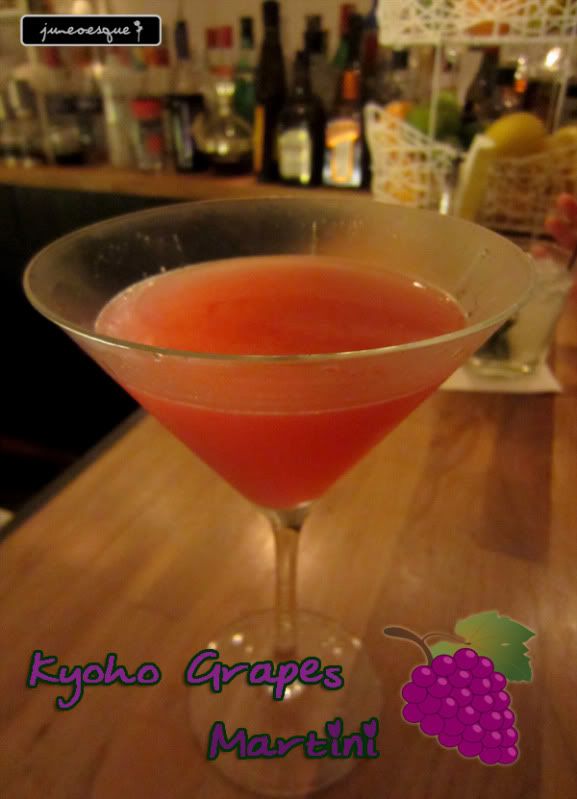 this was good too!
for my round 2, jeff asked me what i like.. i told him i want something special like the strawberry shortcake.. he asked if i like chocolate and ah mah pig got totally excited by the side. haha..
so jeff went on to prepare the chocolate flambe martini ($25)...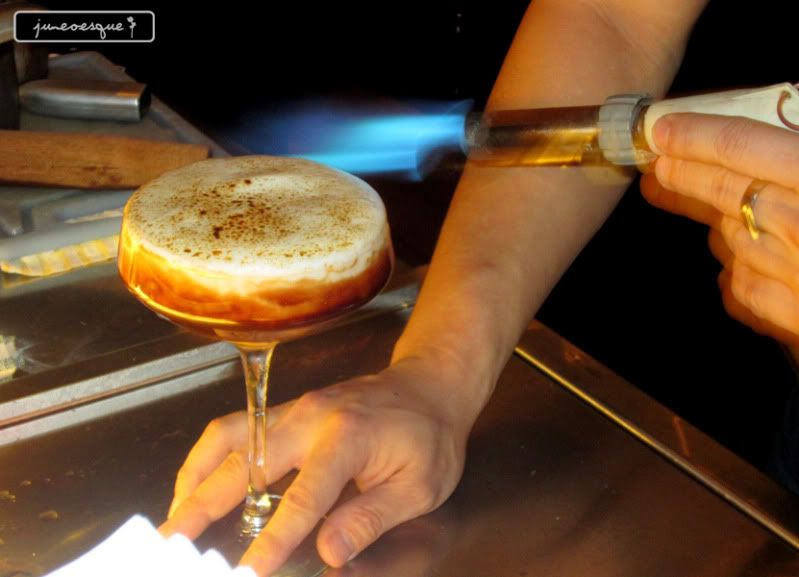 i really think it takes lots of dedication and passion....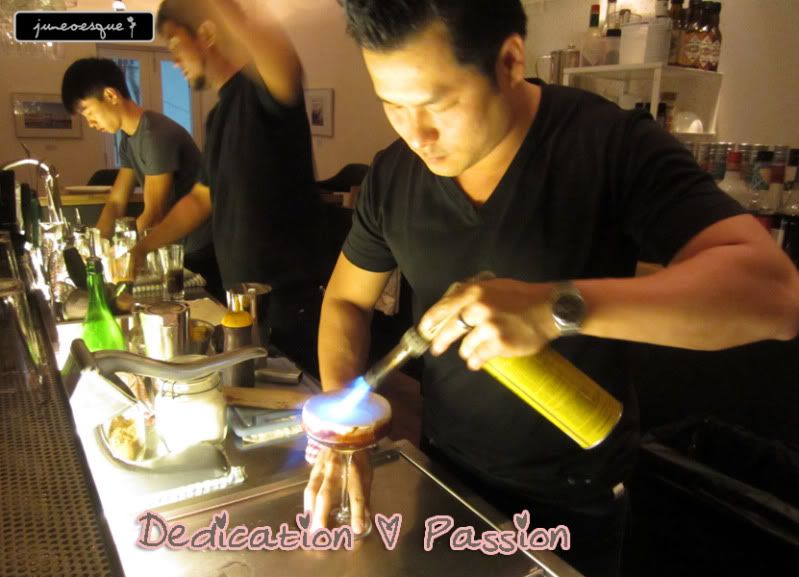 they look like they really enjoy what they do and takes pride in each and every drink. their actions are all swift and a joy to watch.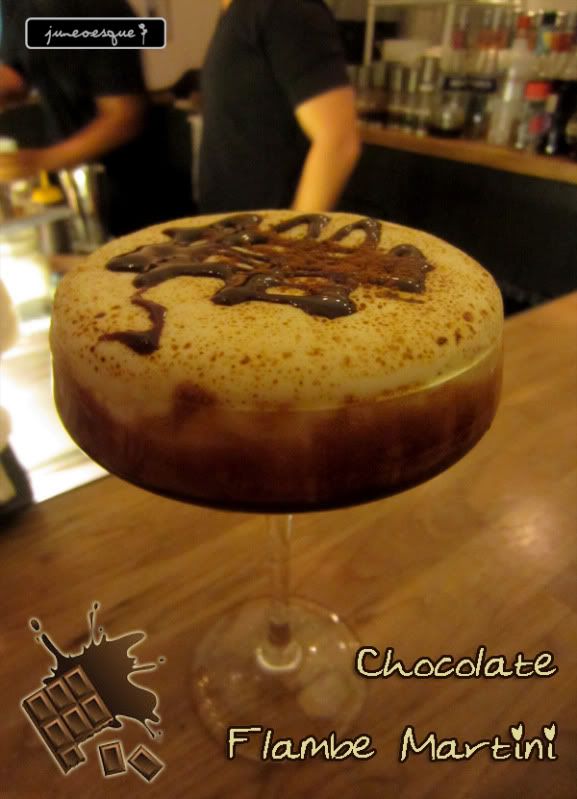 the chocolate flambe martini wow-ed us again. I have tried chocolate martini before but not a chocolate flambe martini. its amazing coz u can slip from the side and u can feel the sensation a warm foamy top yet as u sip, its chilled martini below. the difference in texture and temperature is a joy. the girls said this drink made me look happier! haha
ah mah excitedly wants to take pics with this drink..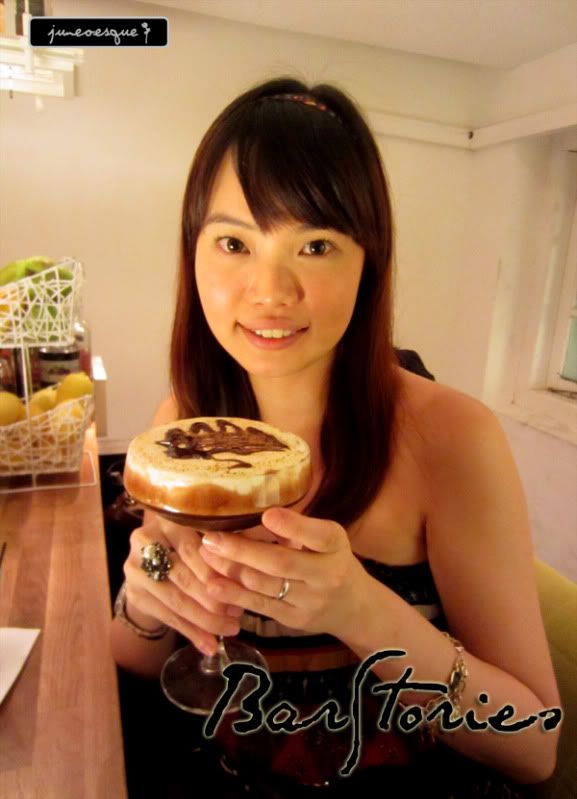 us with our drinks....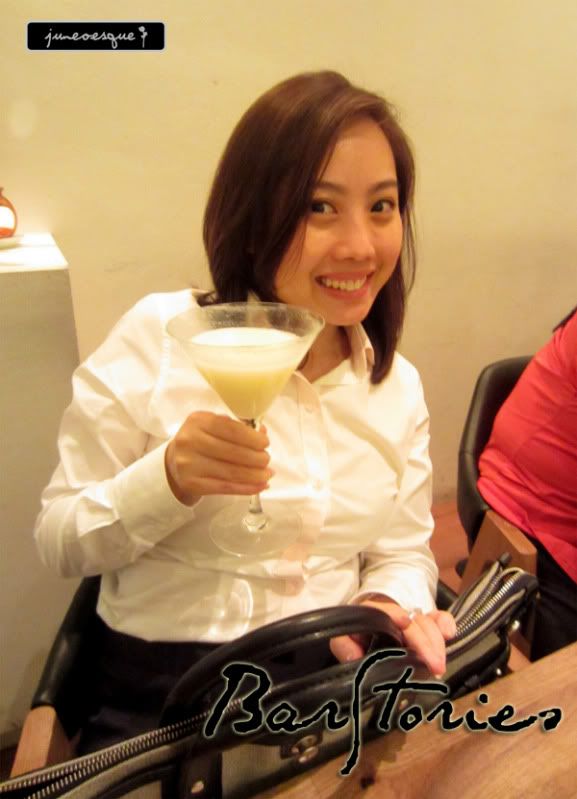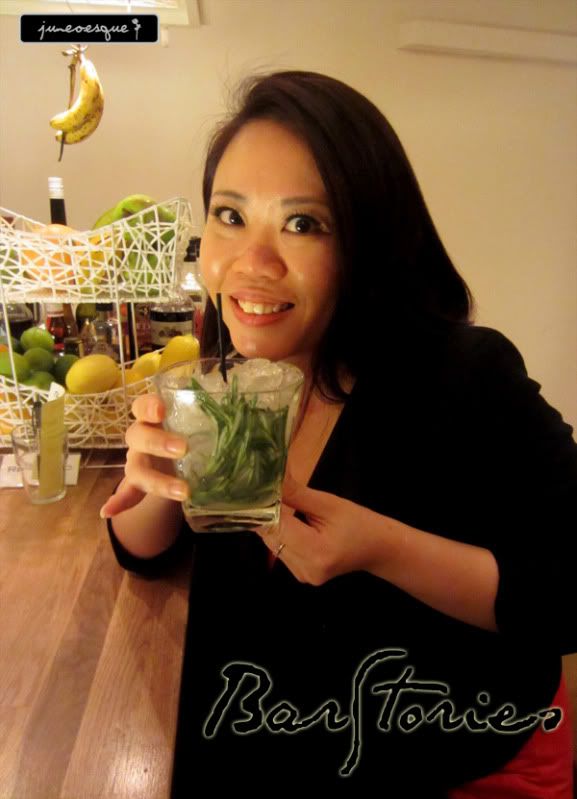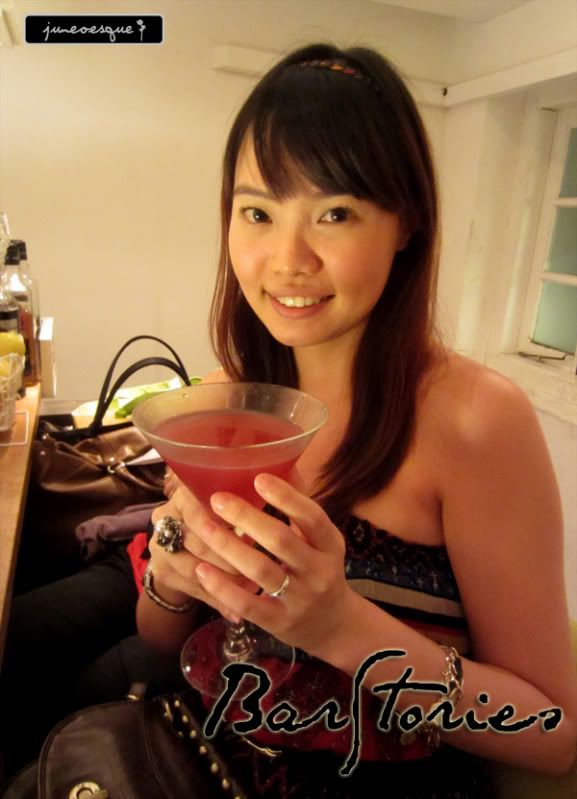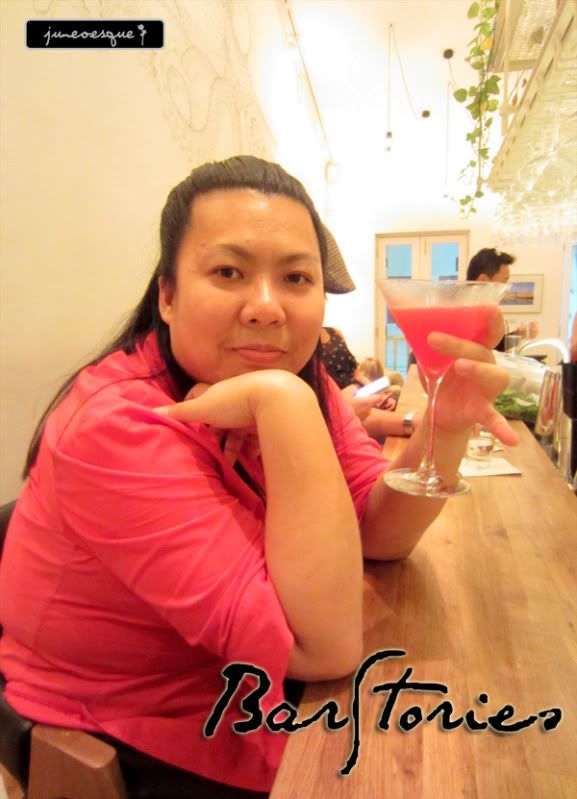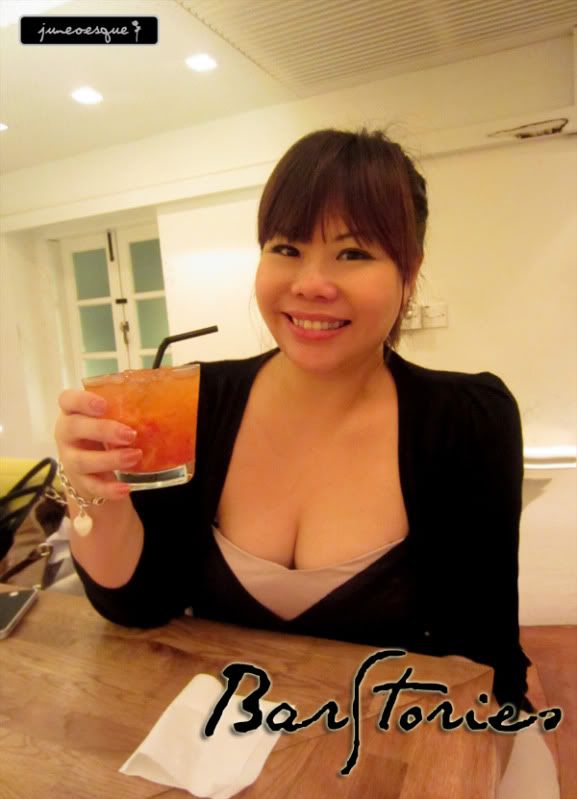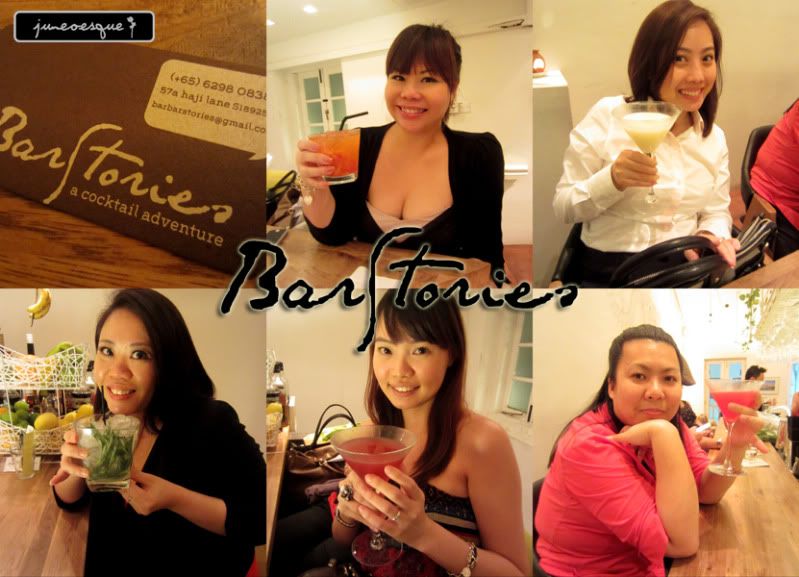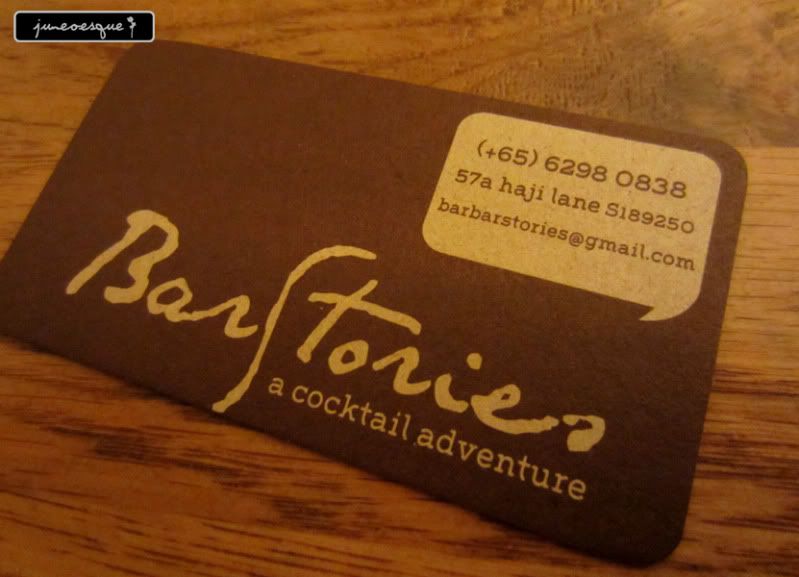 Joanne's round 2...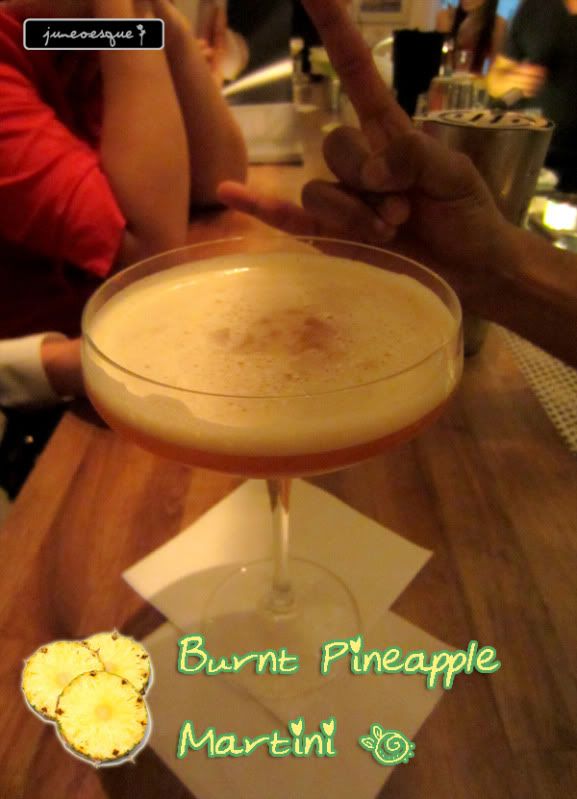 i also love the burnt pineapple martini ($22). it really tastes of burnt pineapple and reminded me of the brazilian churrascaria bbq pineapples. this is really good too.
and for daphne's round 2, she asked for something really strong from Zack and i captured a moment...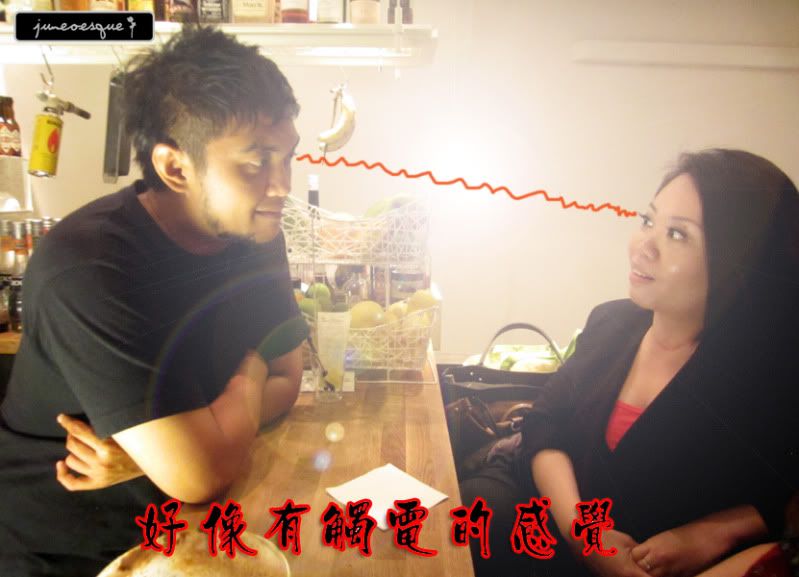 this drink was potent as daphne requested...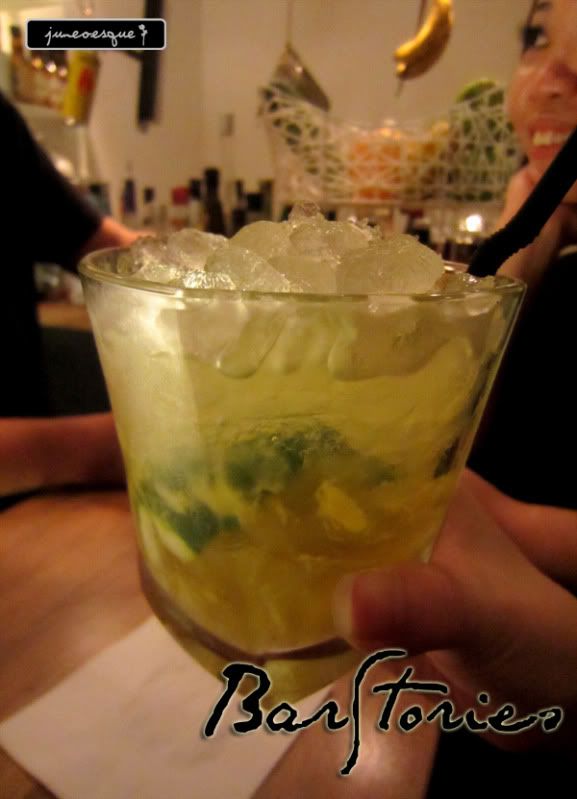 a good girl's night out