got to raffles city around 8.30 am for today's no sales day event. the last time round, we had the amazing race organised by justin and shaun. this time round, sheena, sebastian, jonathon and myself had put together the food hunt aka
shi zi lu kou
!
but food hunt aside, there was different components that made up the scores for today!
the breakdown is as follows:
Challenge 1 - Subway challenge - 10%
Challenge 2 - Bowling challenge - 5%
Challenge 3 - Benten challenge - 10%
Challenge 4 - Beppu challenge - 10%
Speed - 40%
Costumes - 25%
and for costumes, the breakdown was:
Relevance - 10%
Creativity - 10%
Appeal - 10%
Effort - 10%
Uniformity - 10%
to make it more fun and to encourage team bonding within the different groups before today, we added the costumes criteria. and since the theme was food, we categorised the teams into countries which would in turn to go well into cuisines. the 4 groups were: Thai, Japanese, Mexican, Germans.
as we got there, some of them were already there still preparing away....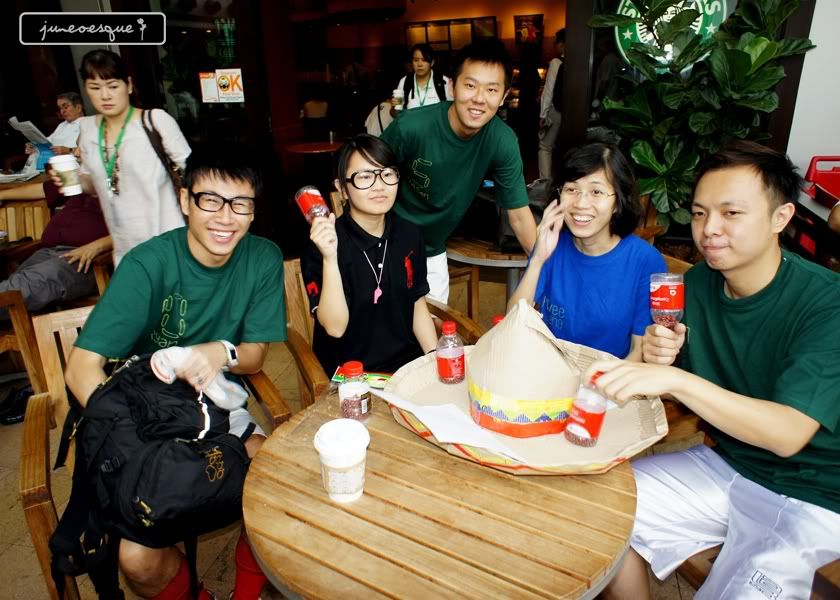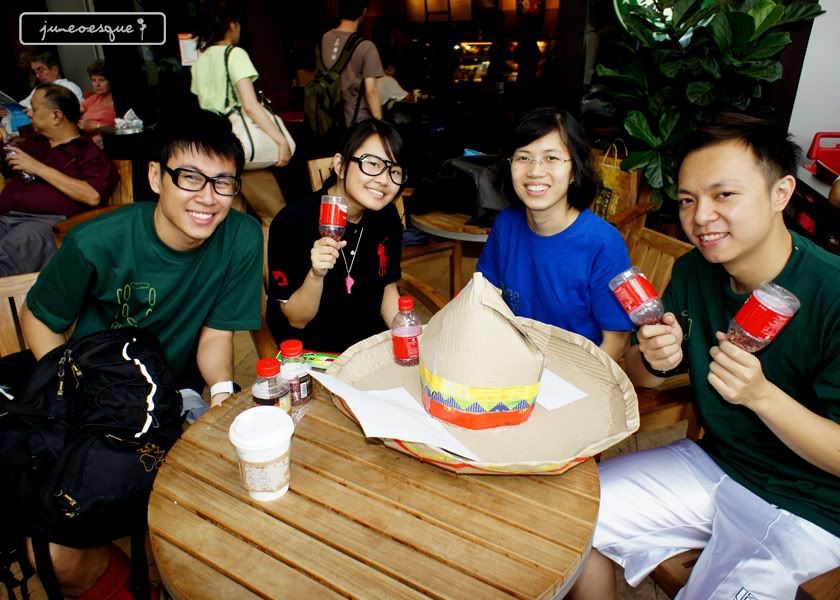 omg! haha.. the mustache is so cute!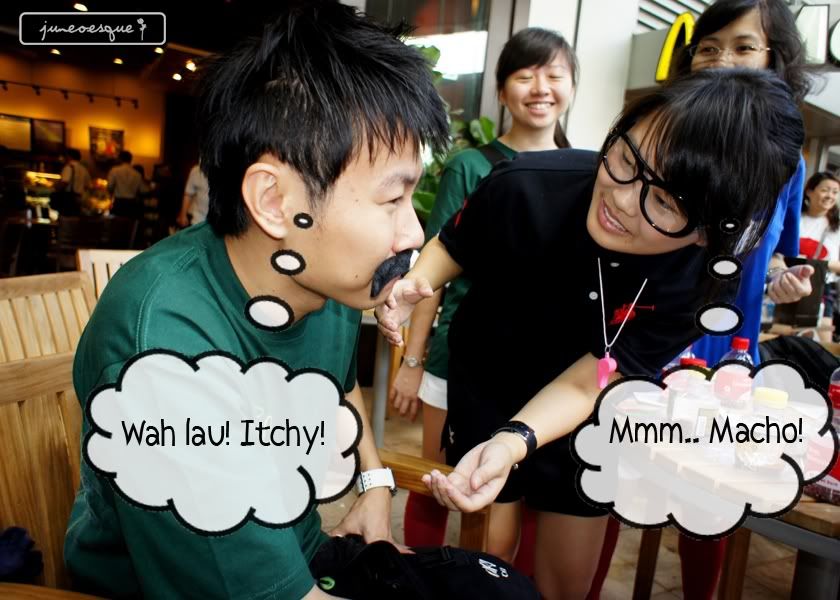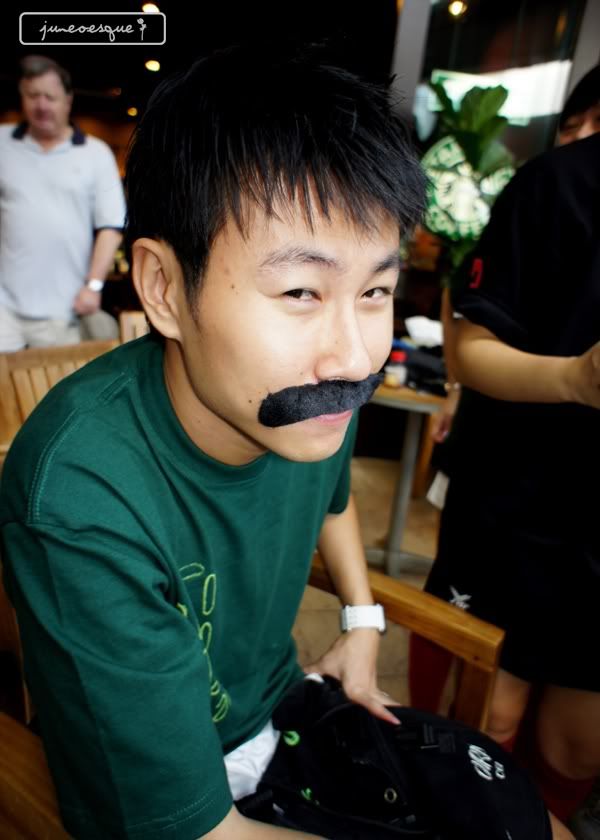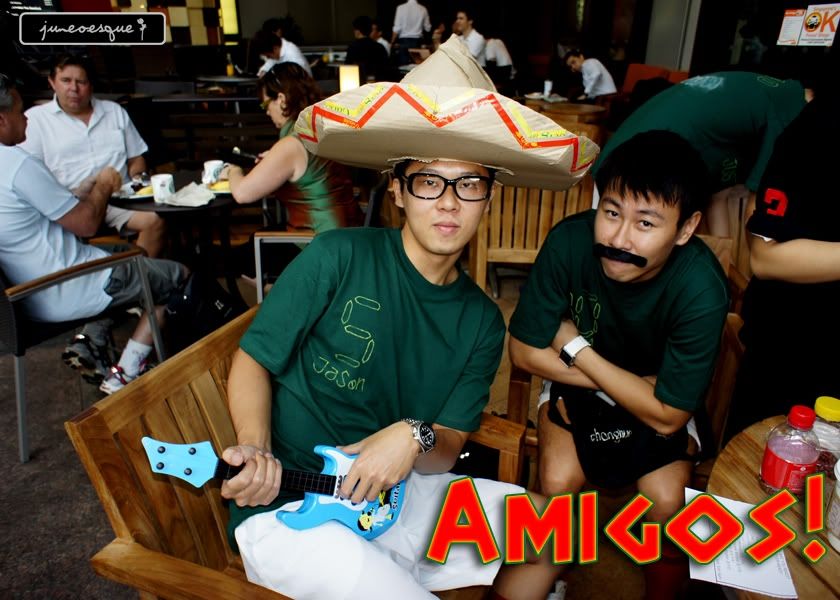 the thai group ....
hmm.. so many pretty girls!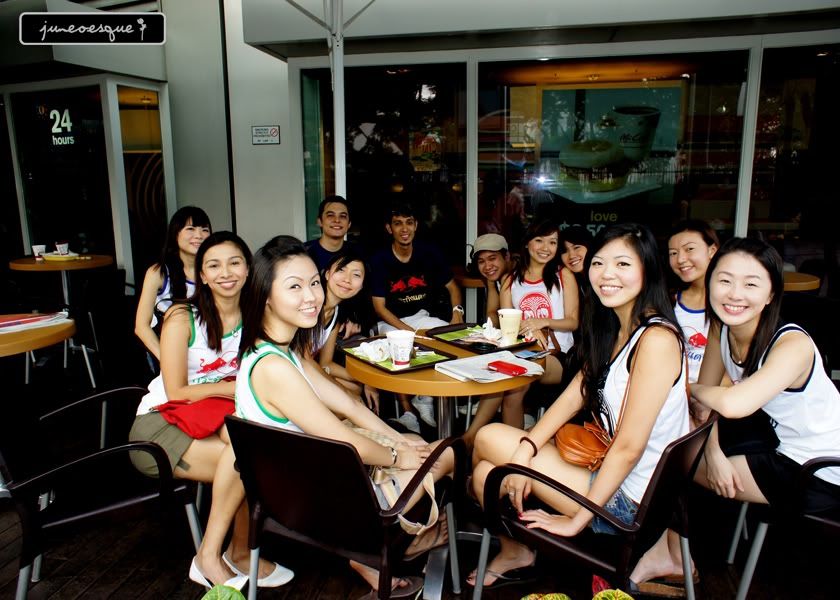 the germans were standing outside discussing strategies over beer...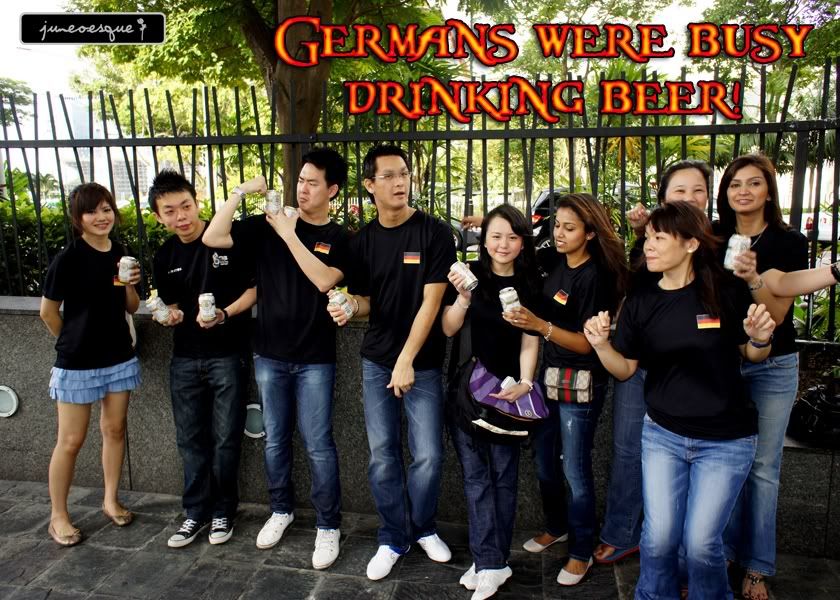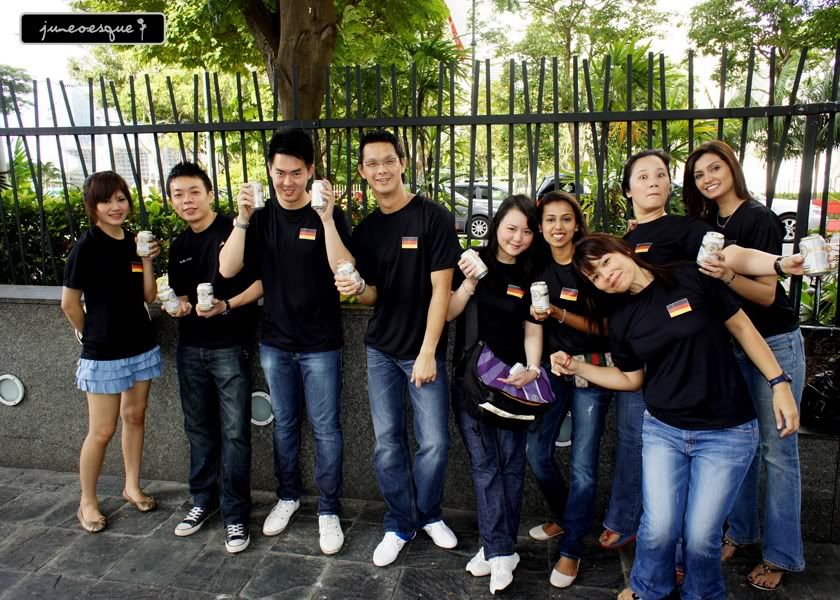 my fellow organiser Jonathan who looks like he just woke up....
Jonathan was put in charge of taking care of the Japanese team and they tried to make him blend in with their costumes as well...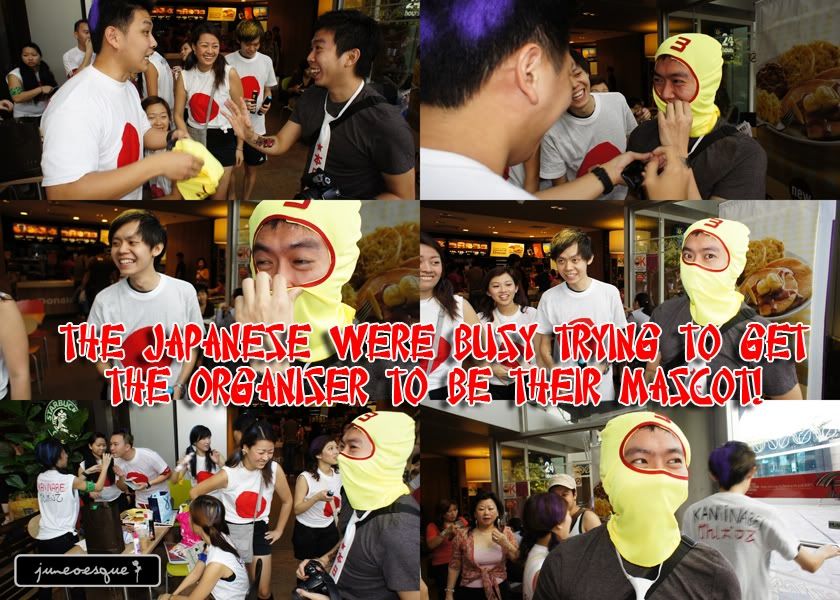 ninja! hahaha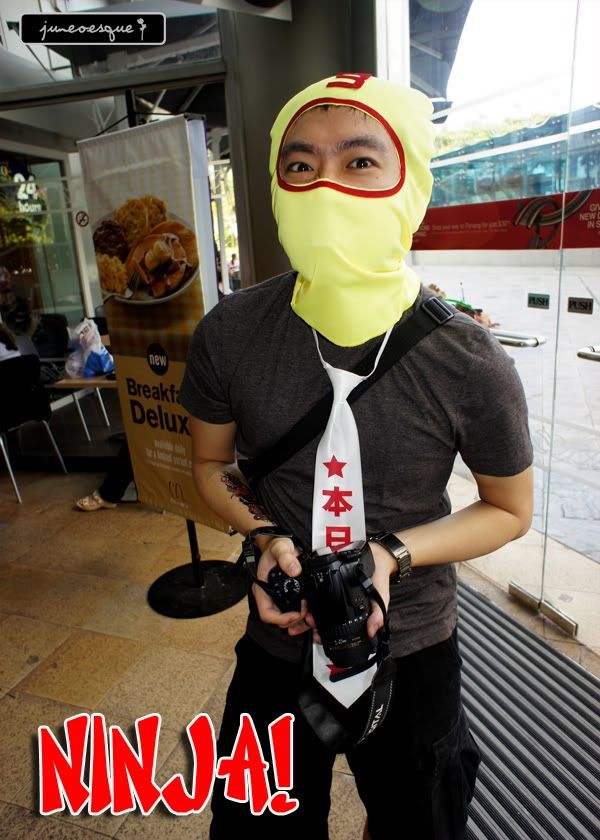 the japanese had mustache too!
much effort!
the kawaii girls....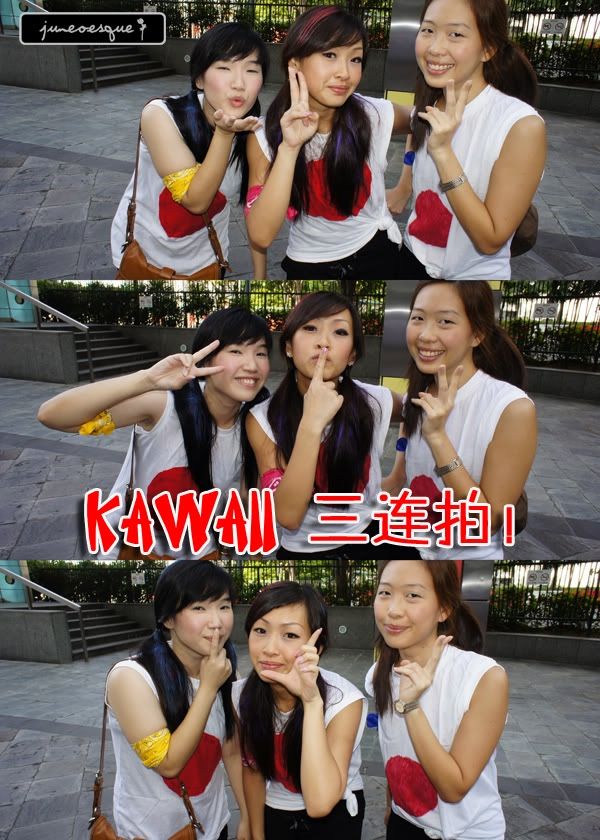 time for a group picture!
sebastian was in charge of the Thai team.... Suzi was the captain of their team...
i was in charge of the Mexican team and Stephanie was the captain of their team...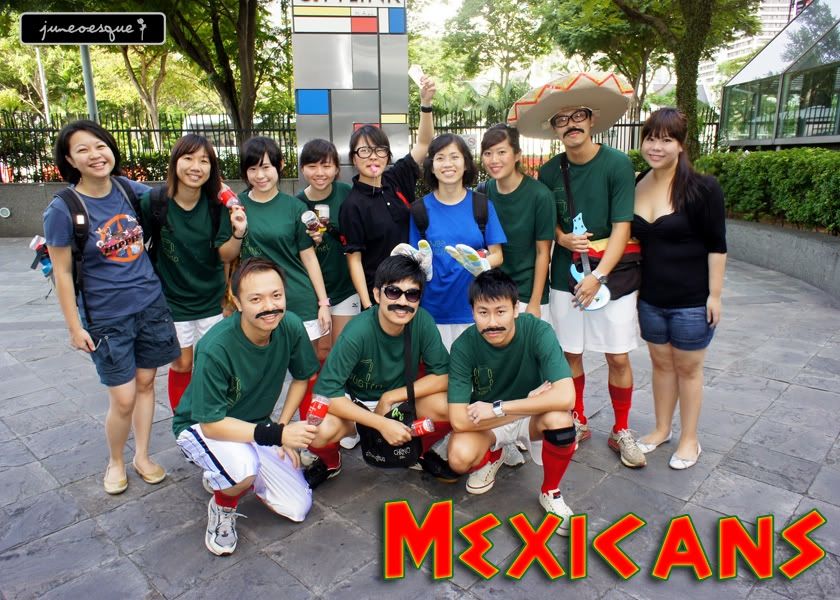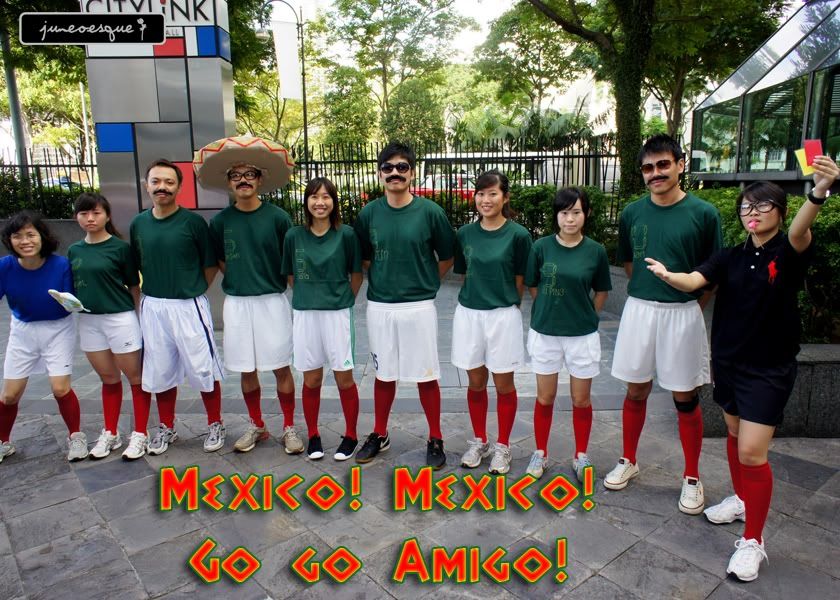 Jonathan was in charge of the Japanese team with Adrian as captain!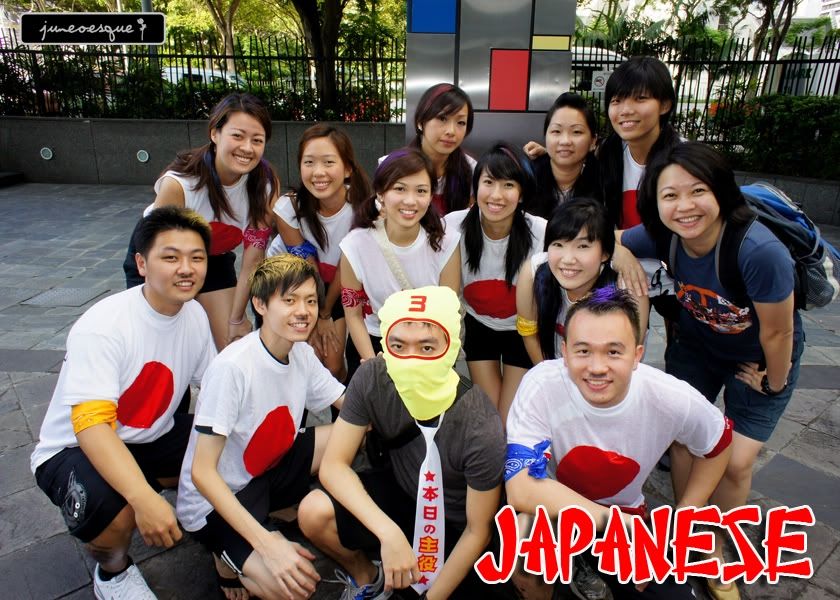 Adrian trying to be funny.. how come he looks like Hitler? hahhaa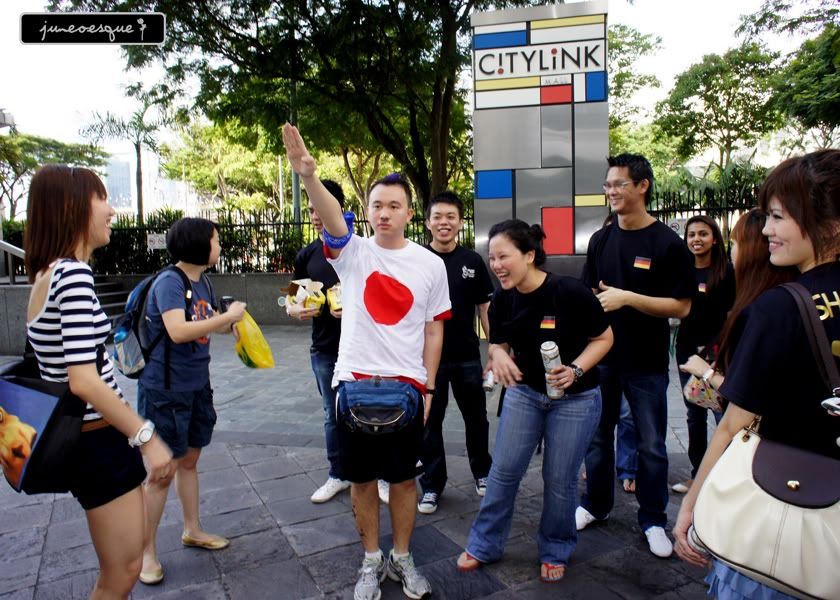 Sheena with her german team with Yang as captain...
a departmental group picture!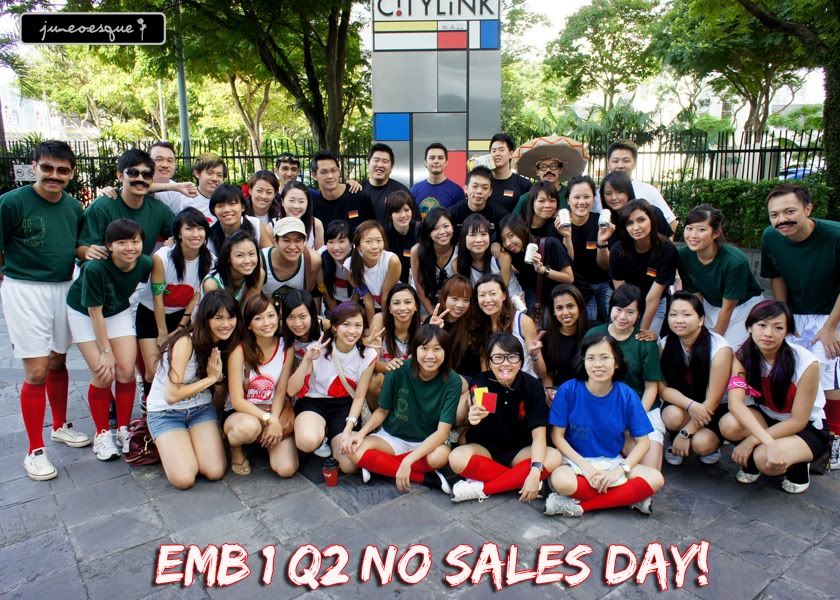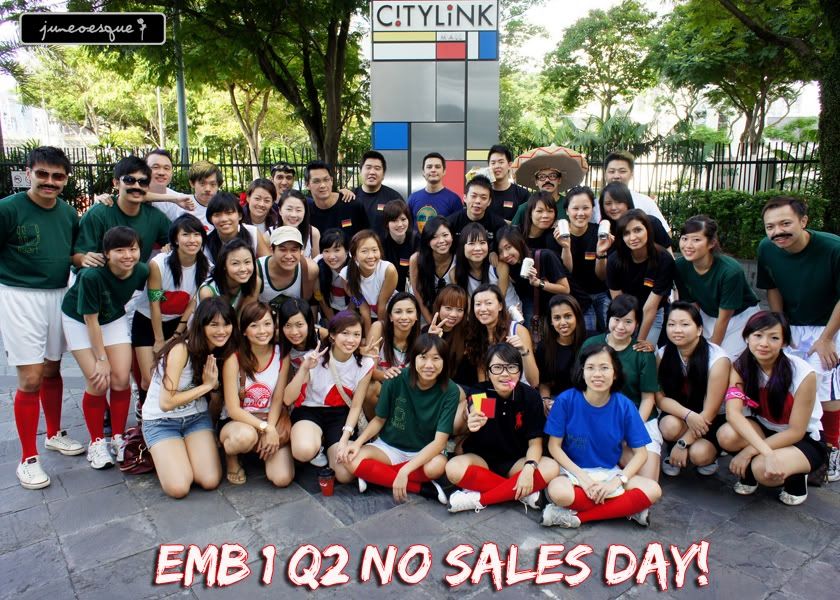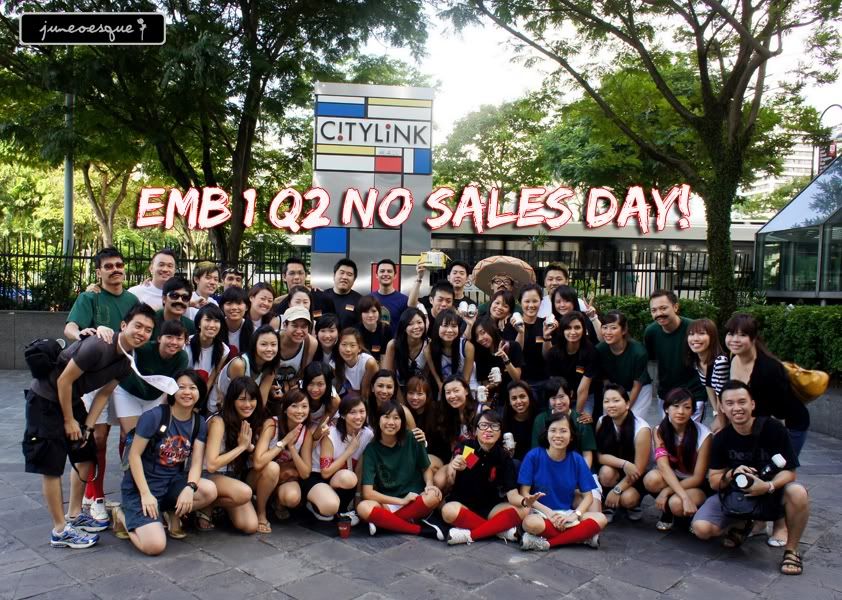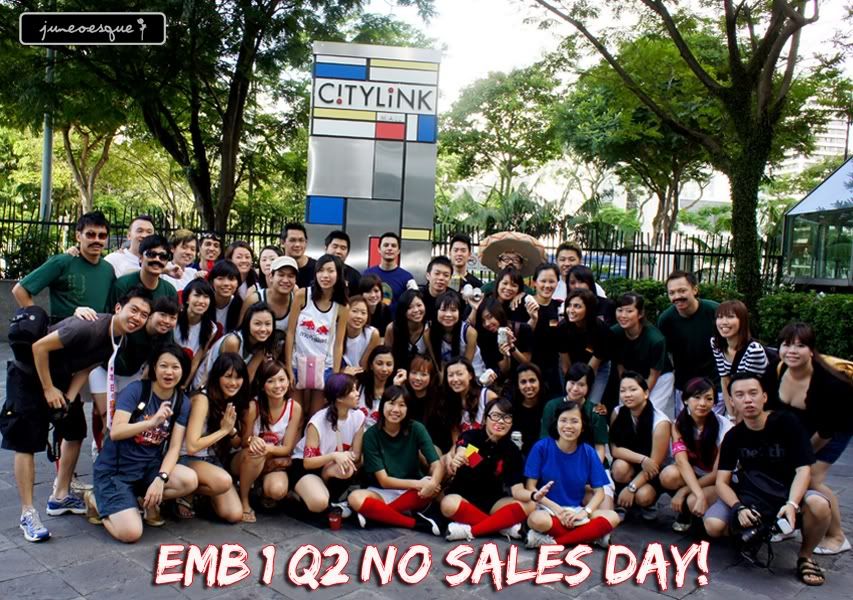 we invited so much attention that there was a couple of tourists who actually wanted to take pictures with us! haha
after taking all these pictures, we quickly sent Sebastian over to Bugis to upload the images to a pushcart owner to help us to make photo badges as memento for the event for all the participants. it was really, truly a much effort organising.
it was really tough coordinating such a big group of people especially when we tried to keep things in suspense. getting everyone to concentrate and listen to directions is tough coz everyone is too hyped up and excited about talking between themselves.
the first stop is the Subway challenge. the preparations part for this event was totally tedious because we had to plan out the routes for all the 4 different groups so our start off point actually kept changing. i actually went thru the subway web page numerous times because of them coz i had to keep checking for locations and their operation timings.
but as heaven decrees, the subway at the basement of raffles city was closed for renovation! i've already known for a couple of months that many parts of the basement was sealed away for renovations but it was just like 1 or 2 weeks ago dat i did check, the raffles city basement subway is not part of the renovation! grrr..
the organisers and chung yee all acted calm and we quickly sent jonathan to grab the sandwiches from the other nearest subway.
and to divert the attention of the teams, i wanted to get them to perform their cheers.
the Mexican team started first...
but we soon realised it was a little too loud for the basement hence chung yee came up with another plan which is to get the teams to spread out and discuss a presentation to tell us why they think their costumes should win!
the teams are intensively discussing away...
stole time to cam whore! our first no sales day together!!
crabby has just conveniently missed both the no sales day coz both times it clashed with her leave. hahaha
eileen and me!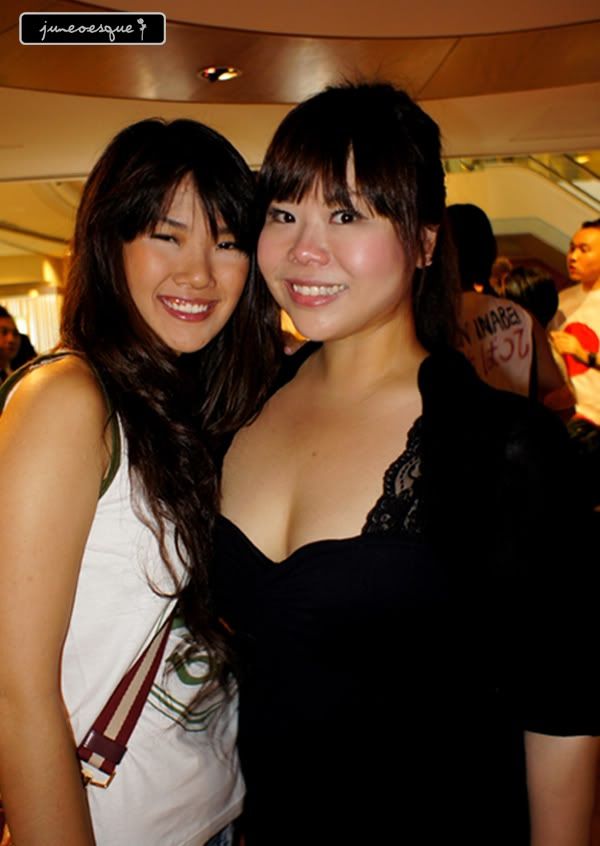 and the thai fishy still tries to steal time to do a fish!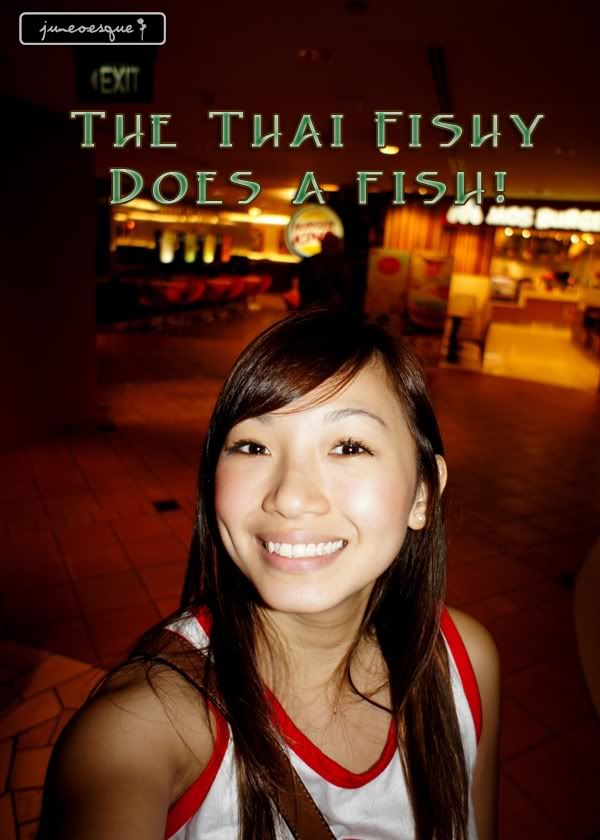 jonathan got back in lightning speed and we proceeded back up to the open space to start off with challenge 1!
before they started eating, the remaining teams were asked to do their cheers.
the german cheer....
the Japanese cheer....
the thai cheer (which happens to be my favourite cheer!)....
its soooo funny! and sooo cute! and soooo thai! hahaha...
every group was given a foot long subway sandwich and the fastest team to complete and run to chung yee with the wrapper wins this challenge!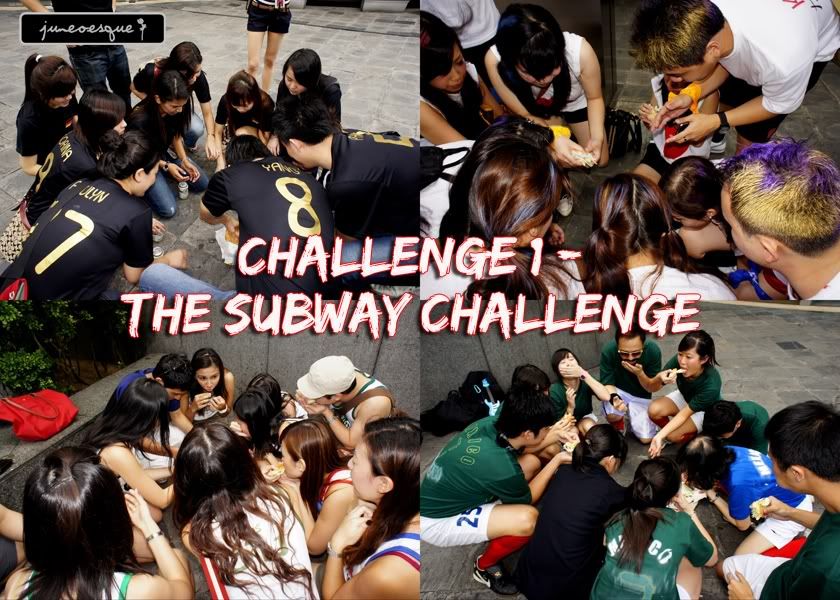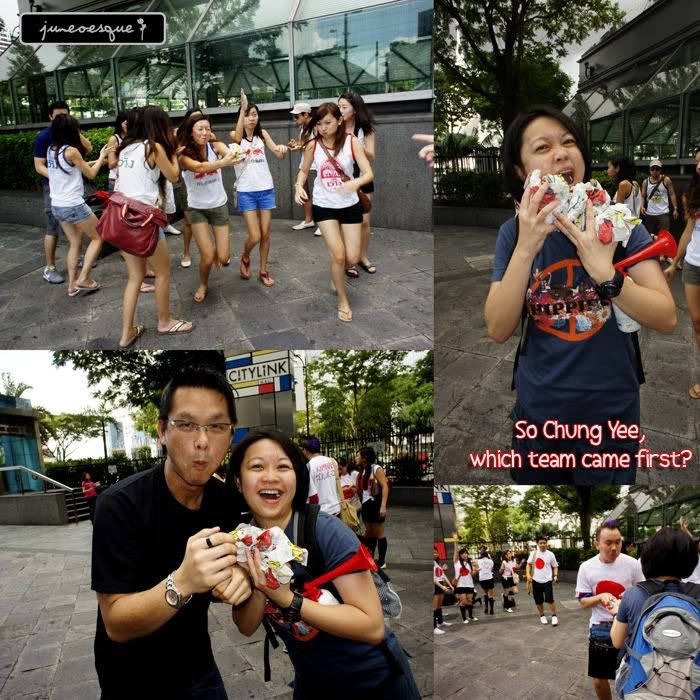 the next challenge is the bowling challenge. Getting the right bowling alley was one big problem for us. We decided on the bowling challenge because we needed a location for CS to brief the team and we kinda wanted to be prepared for the rain which is pretty typical in the mornings these days. We evaluated Downtown East, Marina Bowl, Kallang bowl... we faced issues like location, transportation and most importantly budget. Some places charged by lanes, some charged by players some by hours.. i cant remember. got me all confused and all. Thank god i googled and found the bowling alley of SRC and despite knowing its a more prestige membership place, i decided to try to email them and see if they would let us rent the place. Thank god! We really had a very tight budget and they have been very accommodating (although i think the in-charge must think im super
kiam kana.. ai pi ai chi ai dua liap nee
)
inside SRC on our way down to the bowling alley.....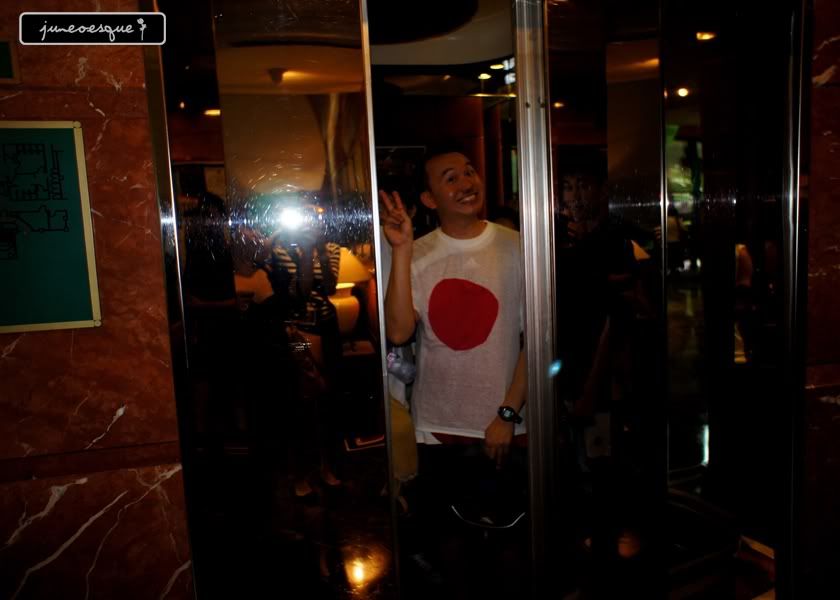 and here we are!
right beside the bowling alley is actually their swimming pool and i must say its absolutely beautiful! it looks like some hidden hot pool.. big scale hot pool.. like its some hidden paradise! totally enchanting to me!
and so challenge 2 is actually the Unconventional Bowling....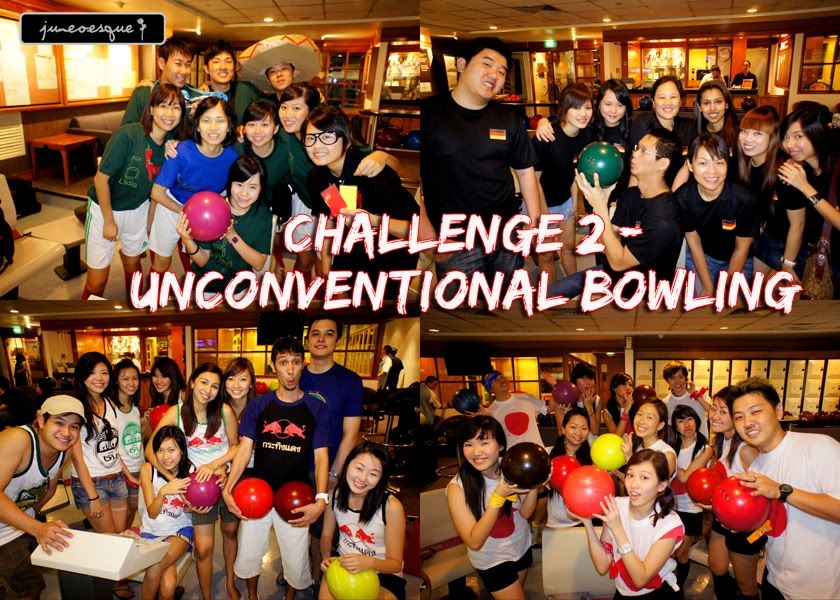 ryu?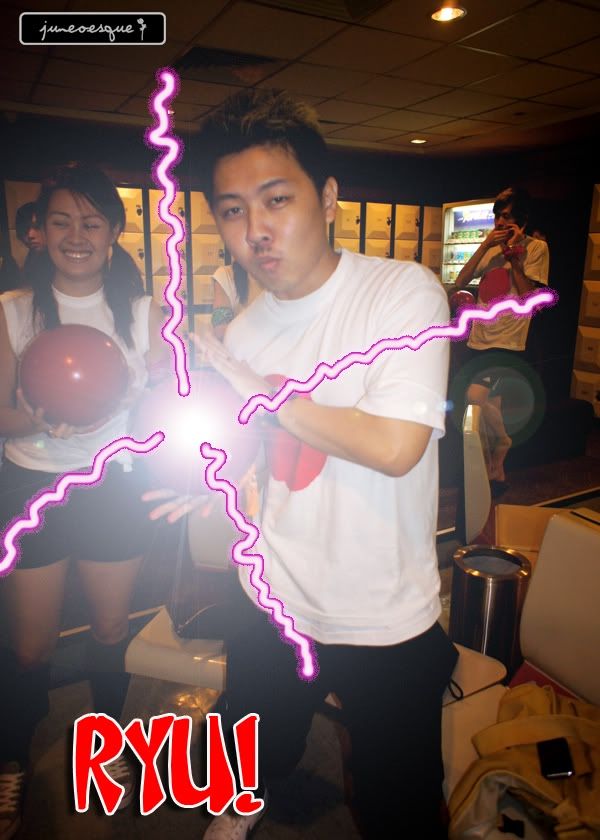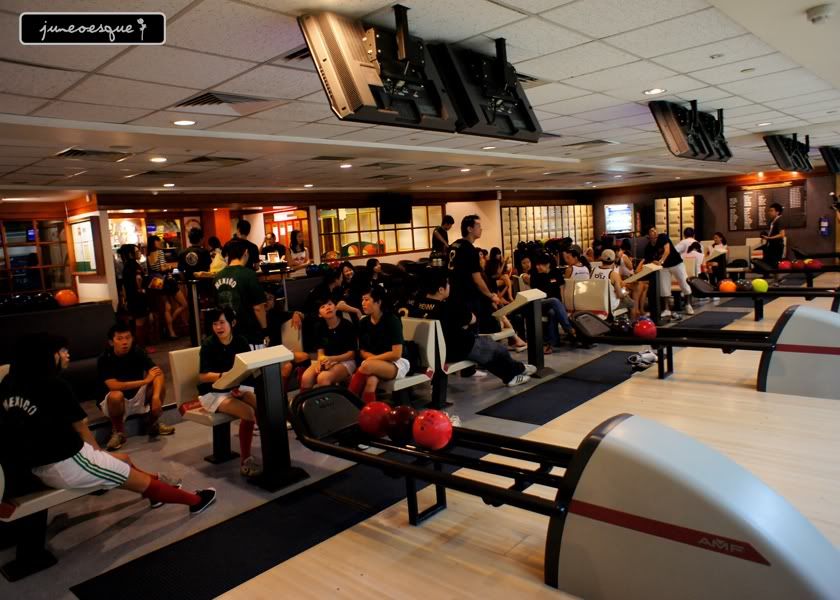 every team got a lane and waited for further instructions....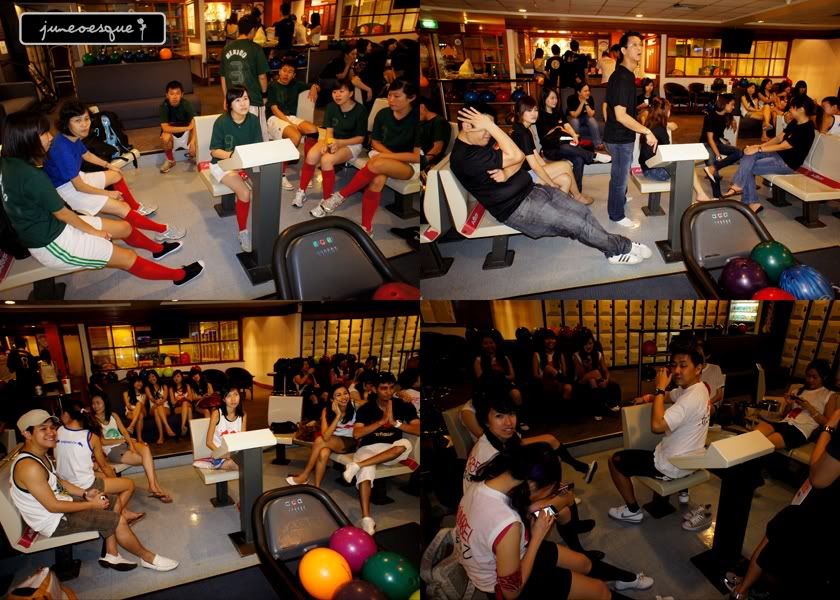 we got each team to have their captain to play with another volunteer to participate (budget constraint.. haha).
as mentioned, it is called unconventional bowling so they are not expected to bowl conventionally.
the first throw, is called the captain's throw which is the only throw that is done conventionally. and as the name suggests, it is to be done by the captain of the team!
yang did a strike!
and yang's strike totally just threw Suzi off and she was soooo nervous! Sherlyn started to come up to Suzi to kinda 'encourage' her and lead her to the lane but totally forgetting the ball! hahahhaa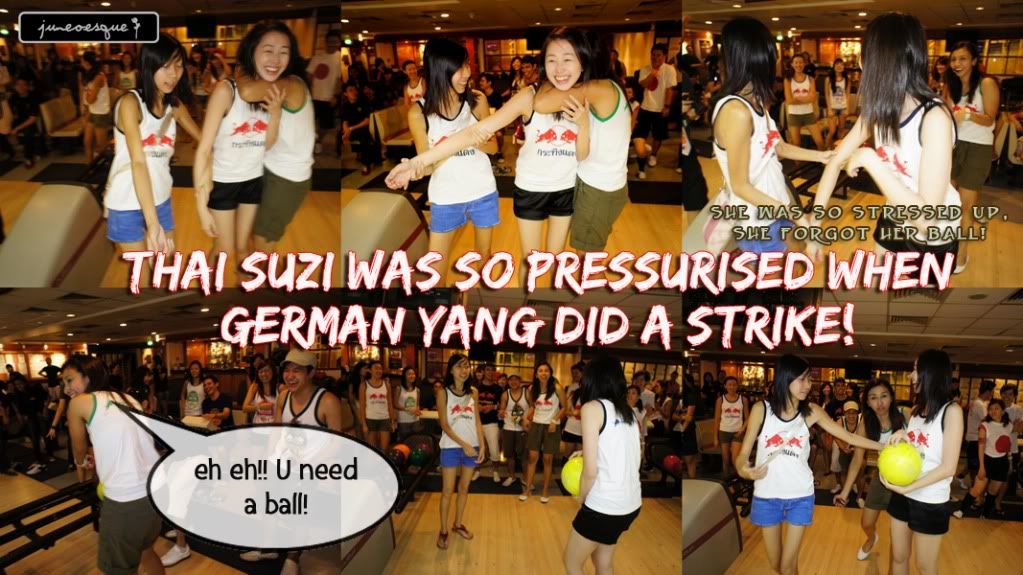 2nd throw is the blind mice throw where the player is blind folded and the team mates need to direct the player on when to bowl.....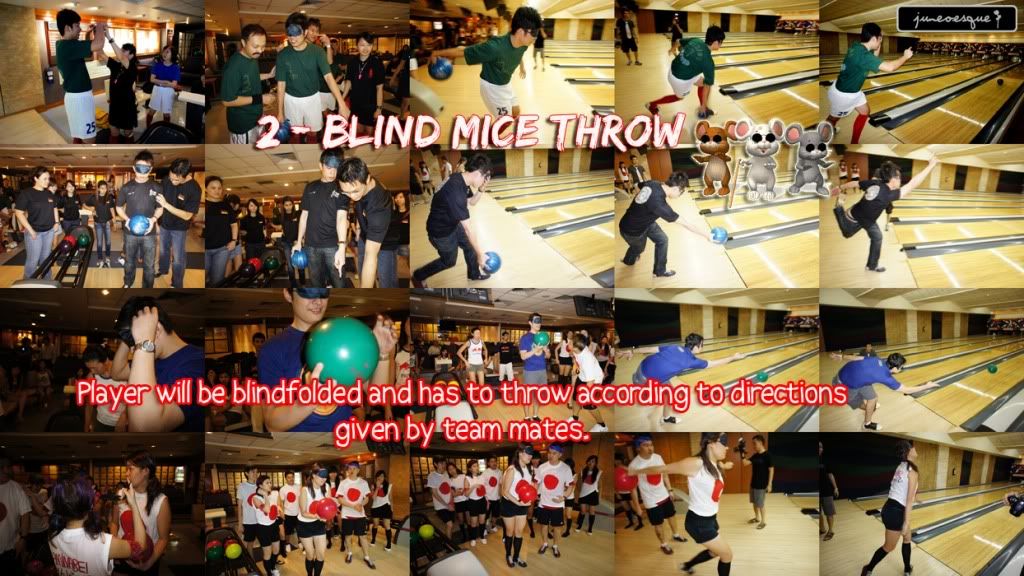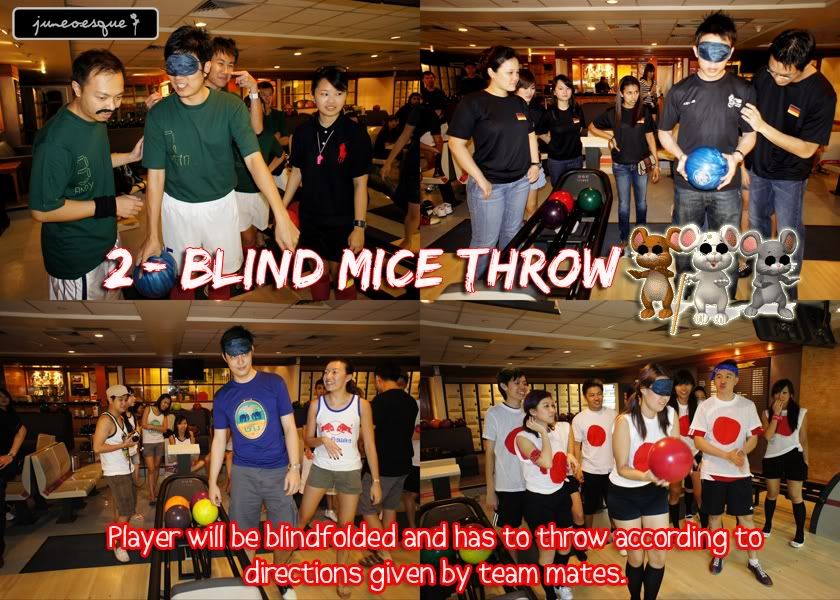 in the midst of the games, CS came and we paused the games to perform him a cheer....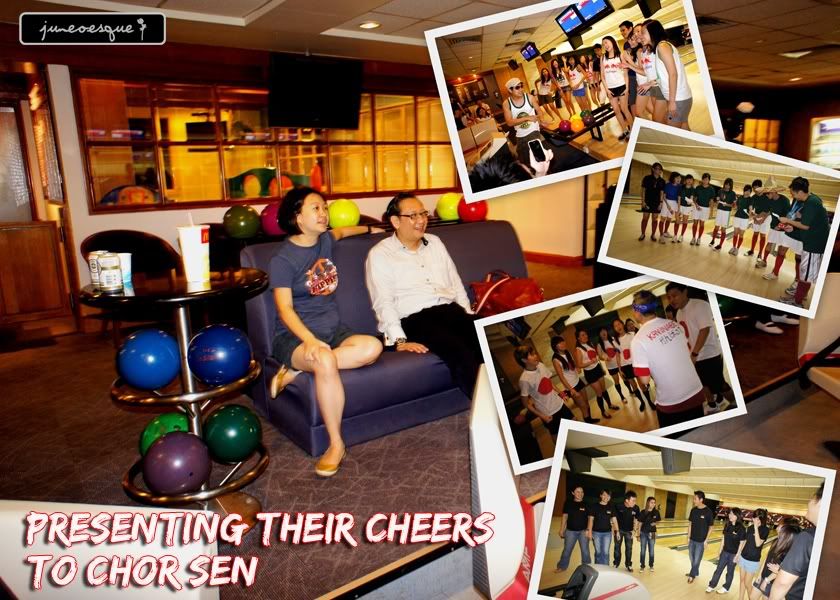 CY and CS proceeded to give us a speech....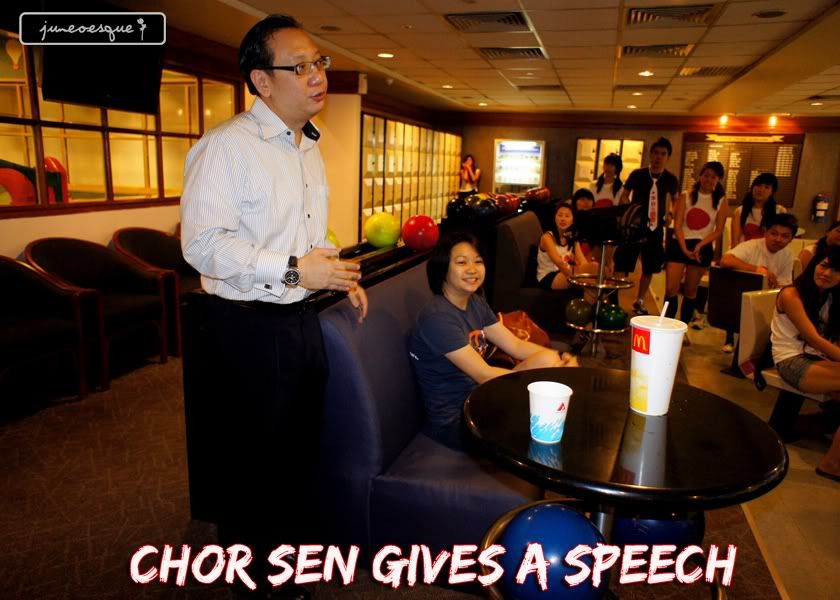 and we went on to the other unconventional bowls....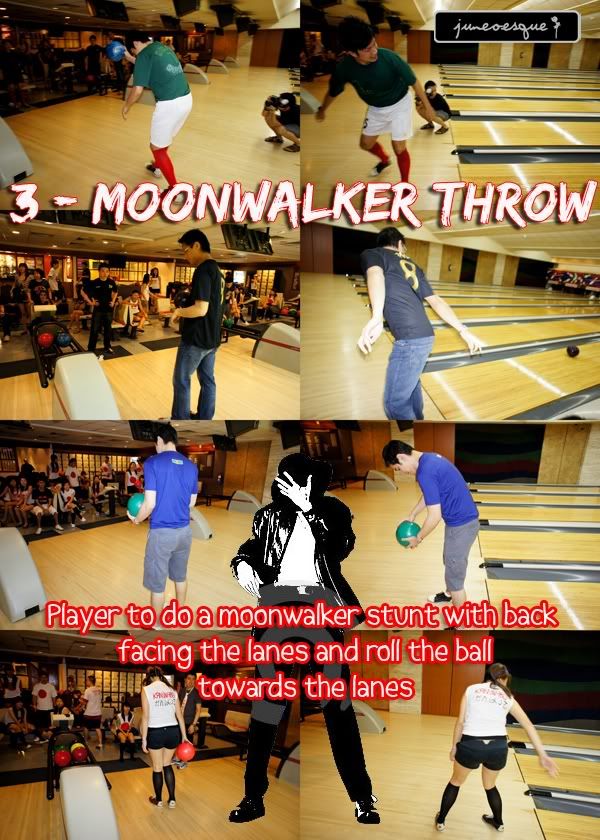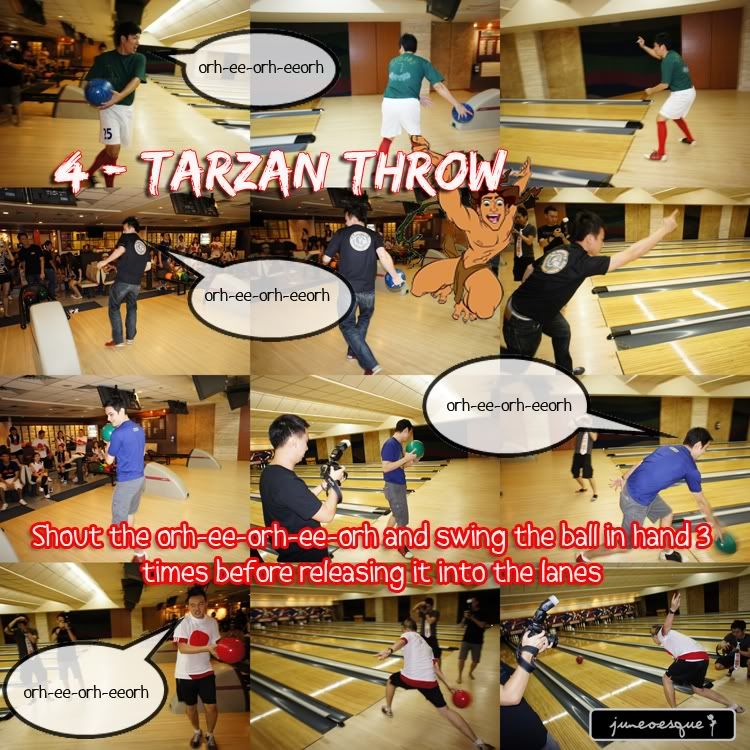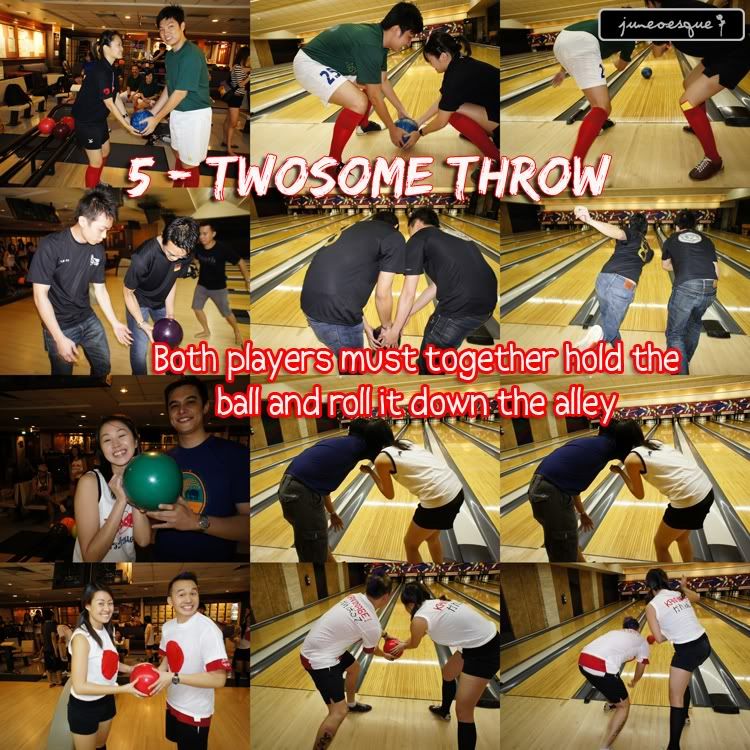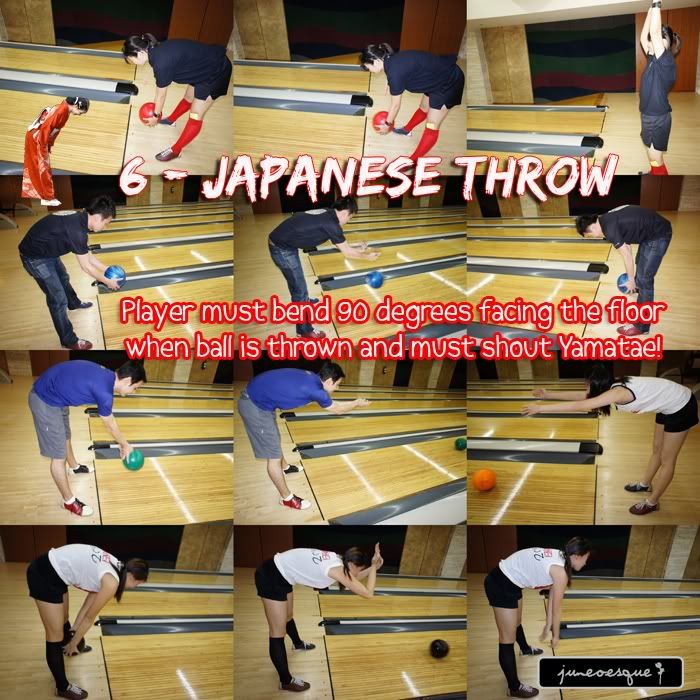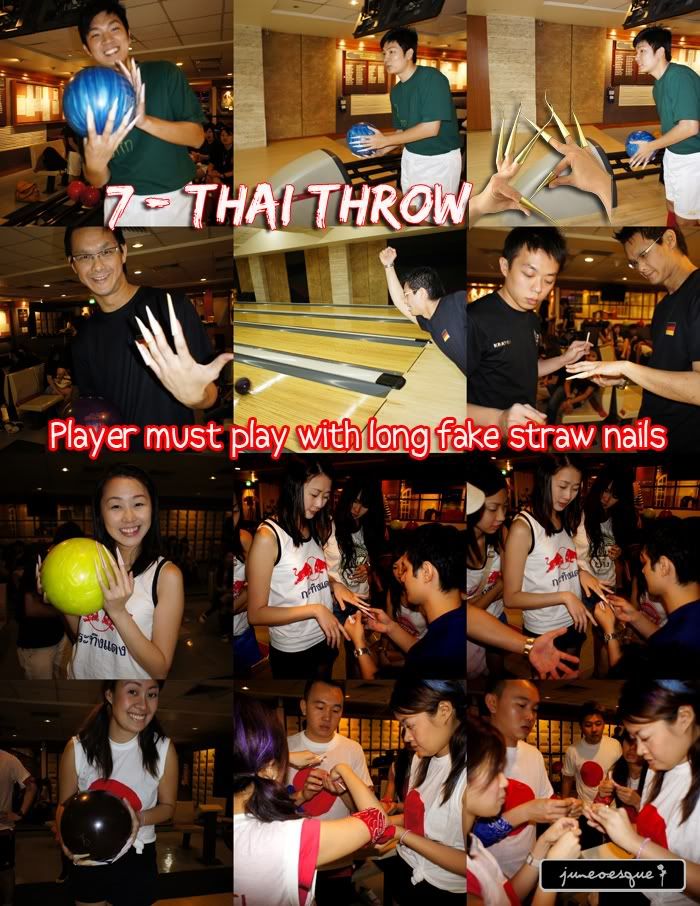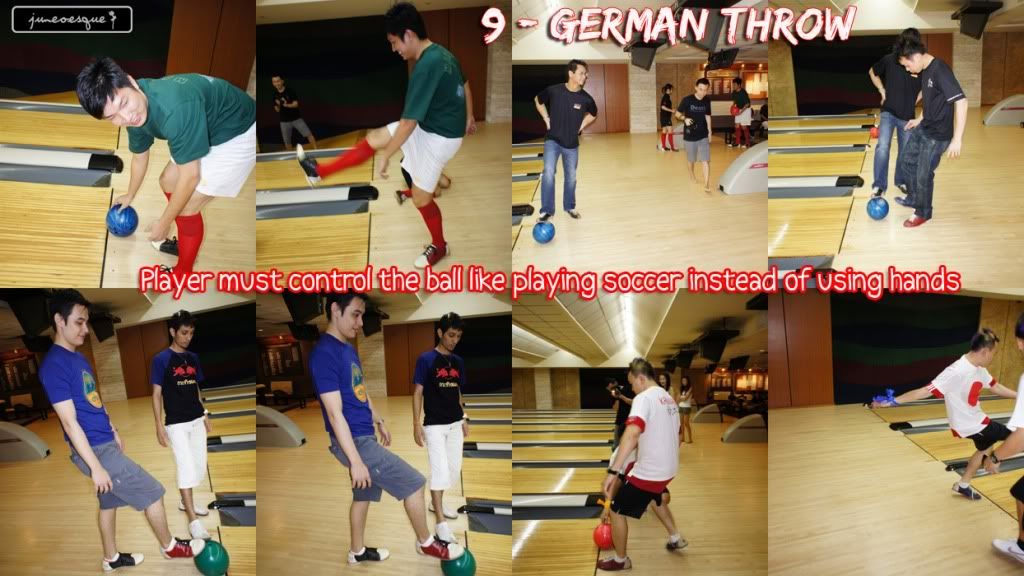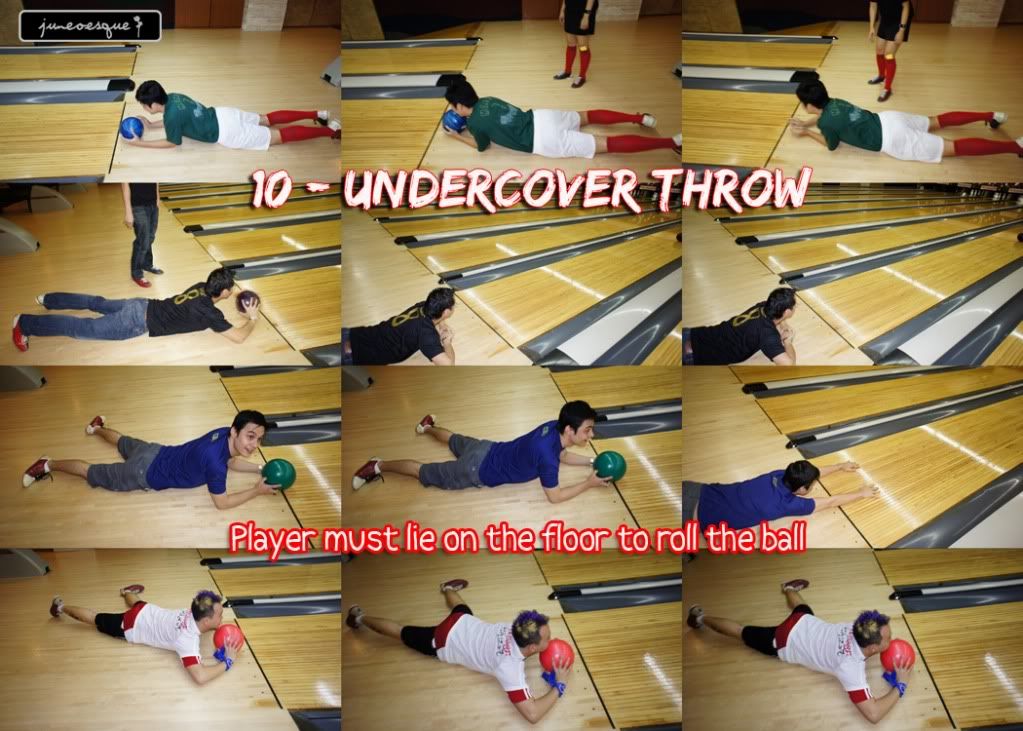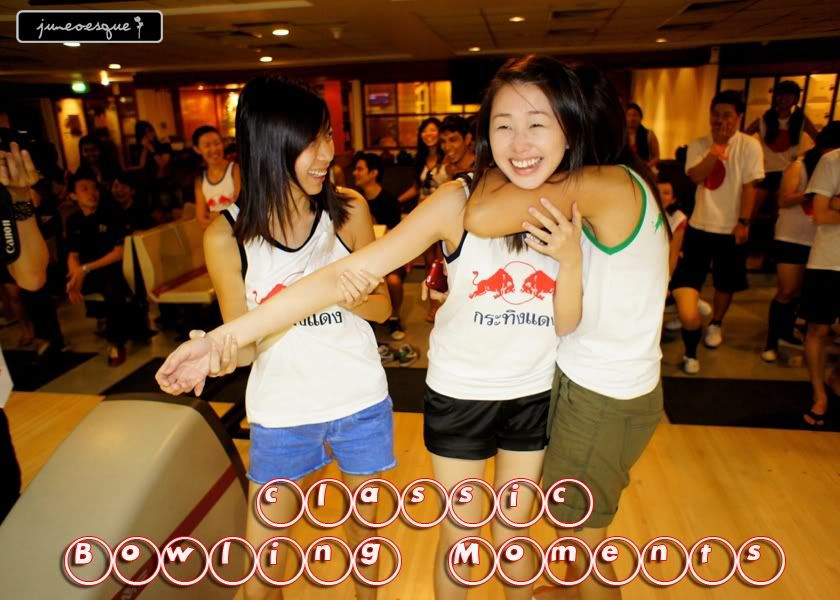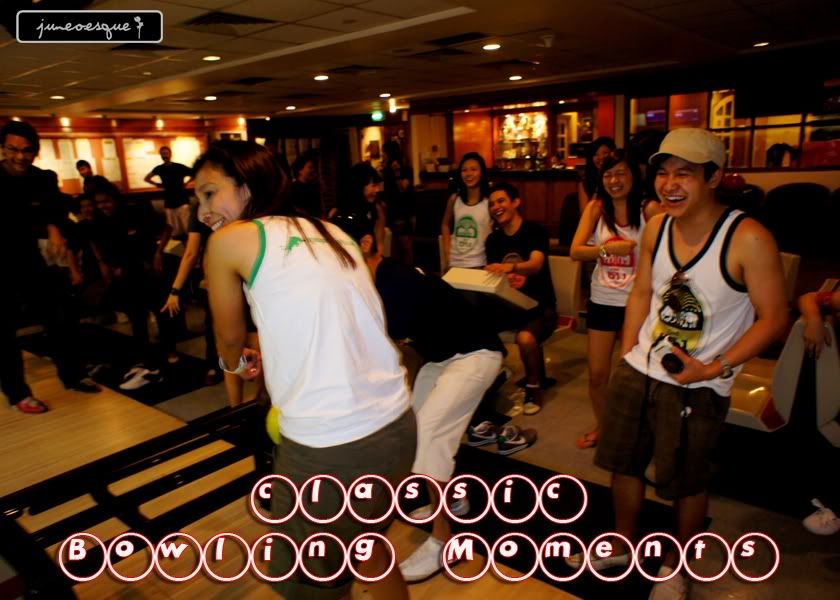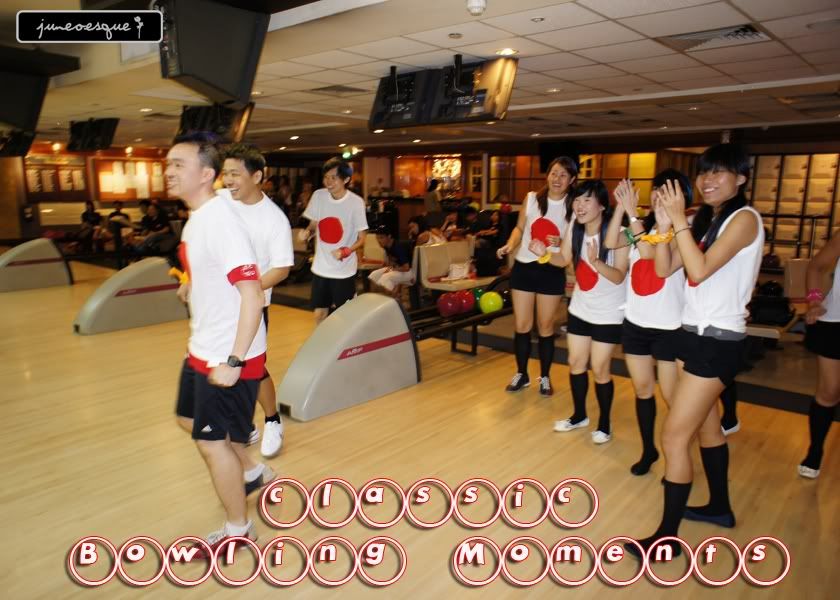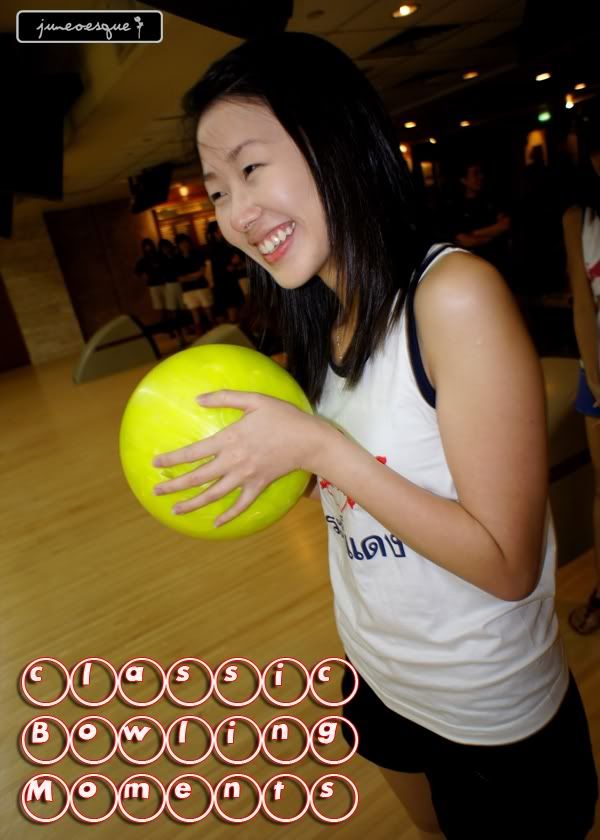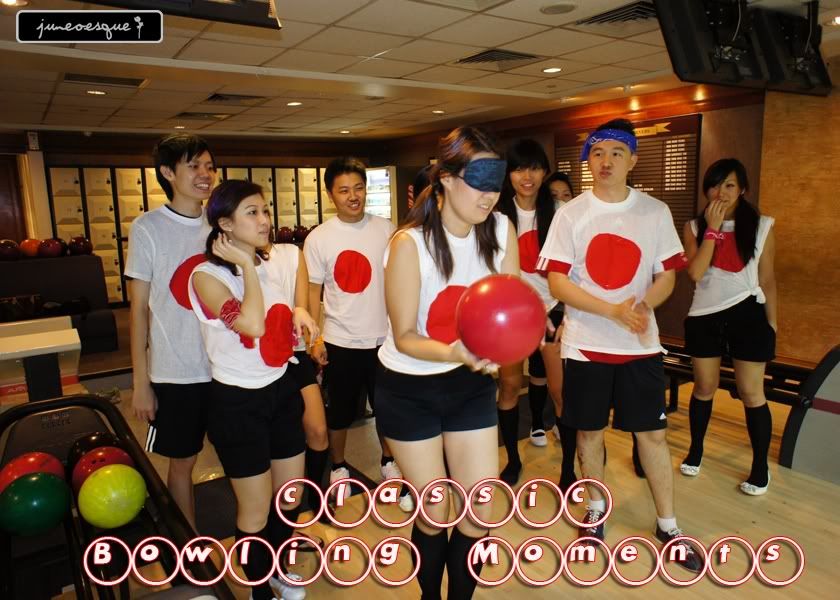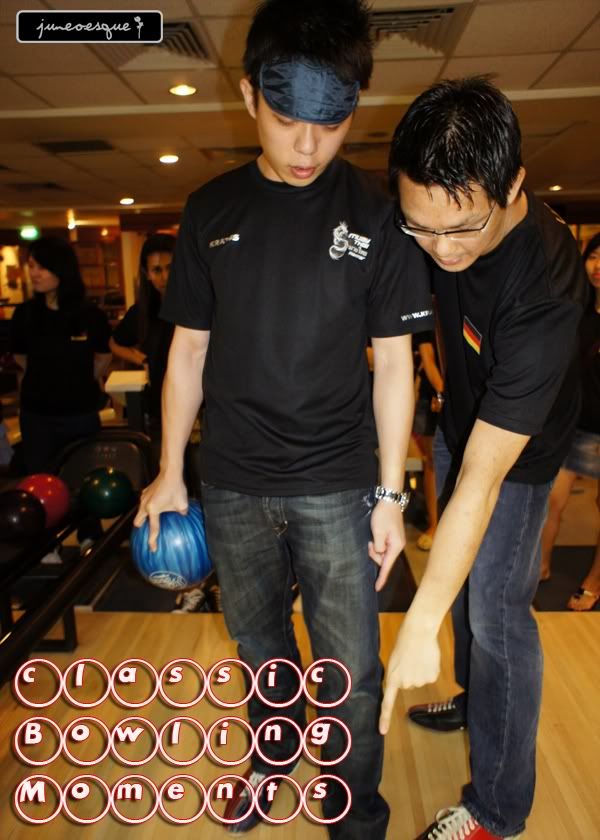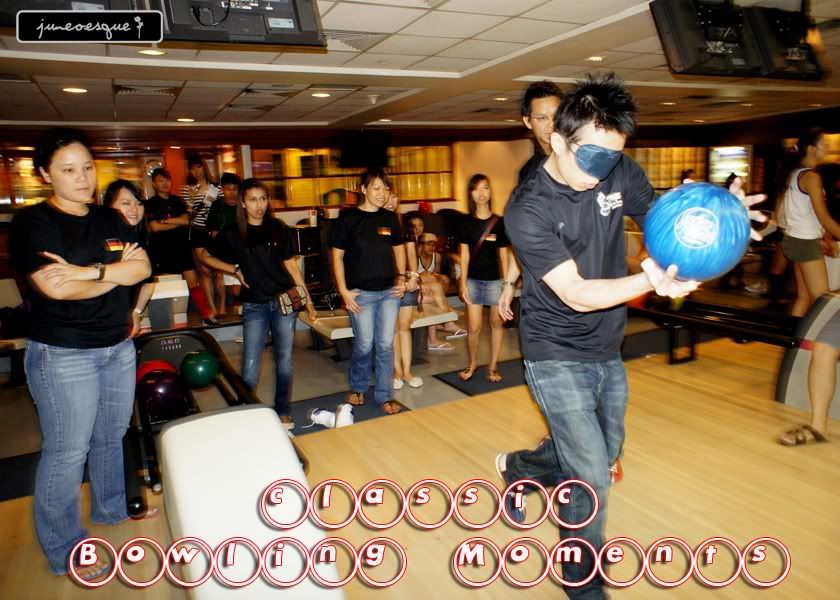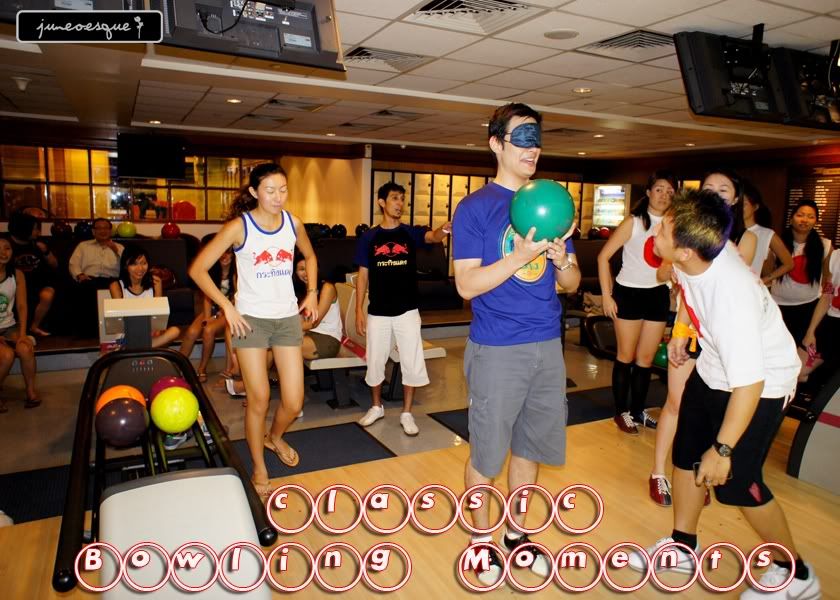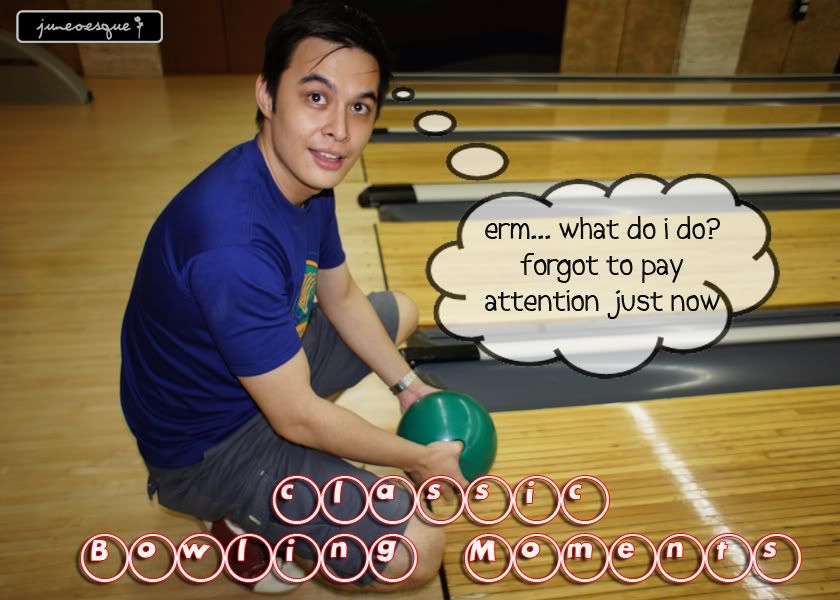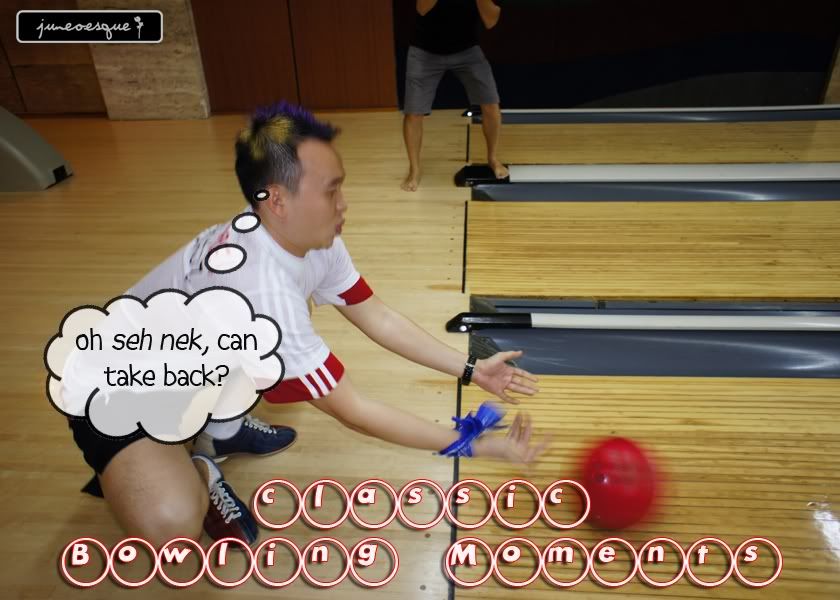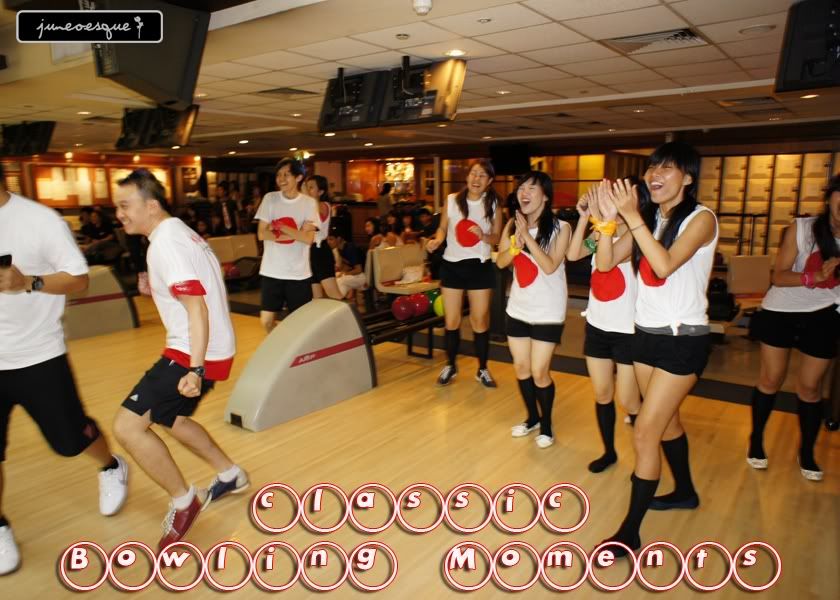 as you probably can guess, most of the balls went down the drain but it was all in the name of good fun.
and without much further ado, everyone was hungry and we began our food hunt!
first clue for the mexican team...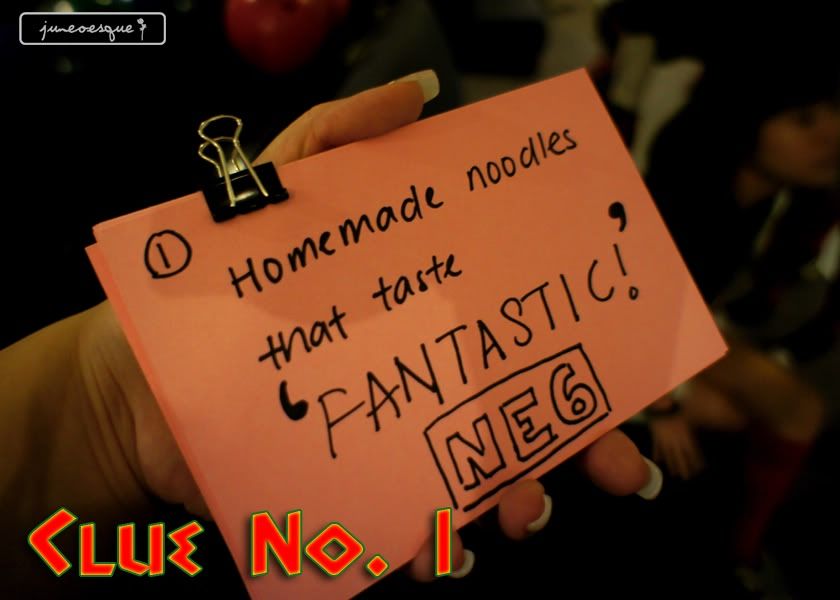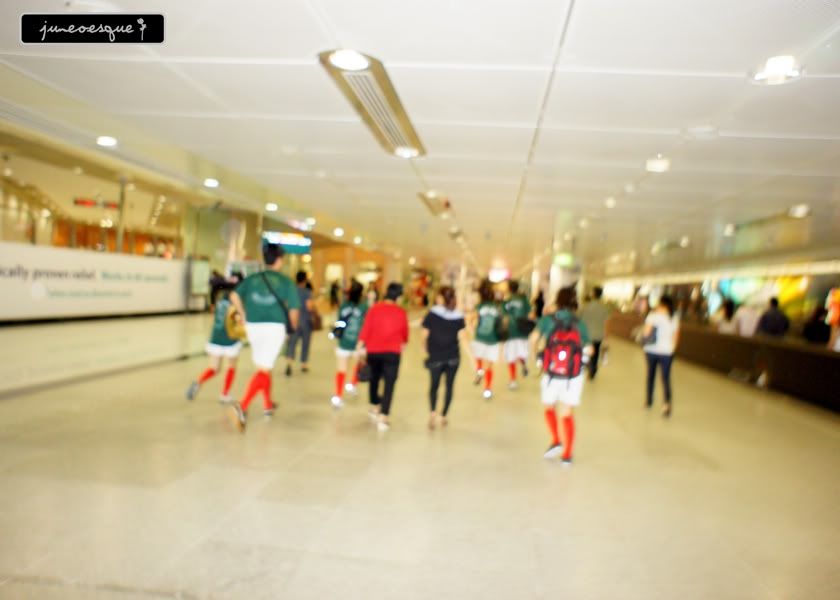 located the plaza sing's kopitiam food court... Fantastic handmade noodles.....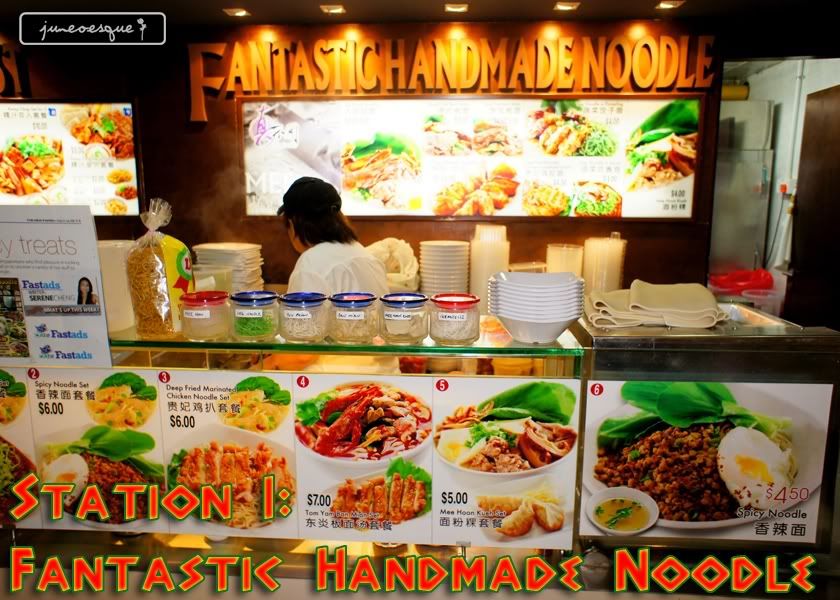 actually owned by my uncle! haha... so we got free noodles. in fact i managed to get my cousin to sponsor some vouchers for our prizes later! small amount but totally appreciated coz we were totally stringing on the budget we had to work on. and guess what? i was the one who designed the vouchers!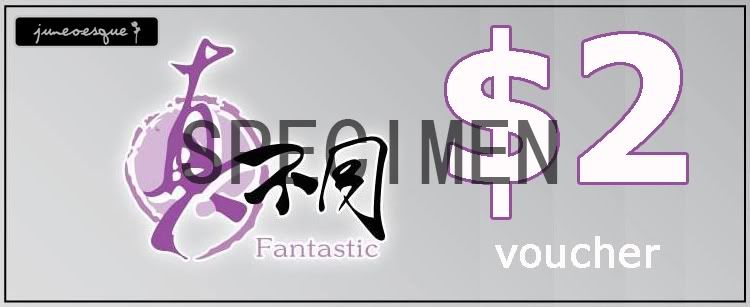 oh yes, i'm so proud of myself. hahaha... in fact, not just my cousin, i managed to get sponsorship from 1 Caramel Cafe, Yakun and Spizza for our prizes!
so yes, first stop for mexican team is the fantastic noodles....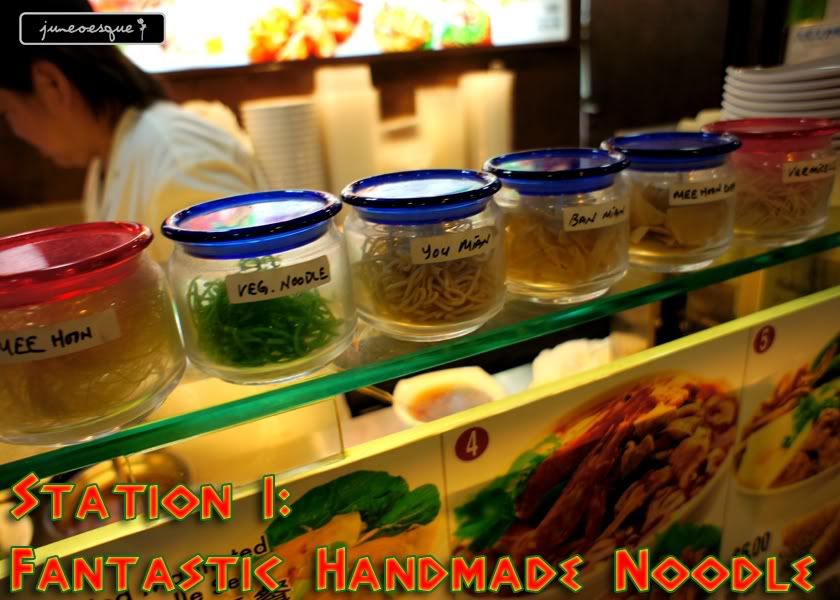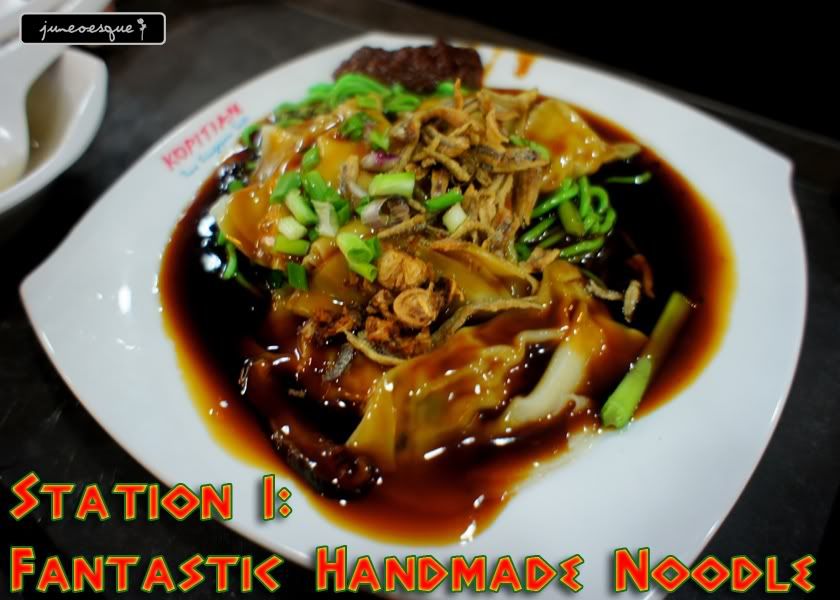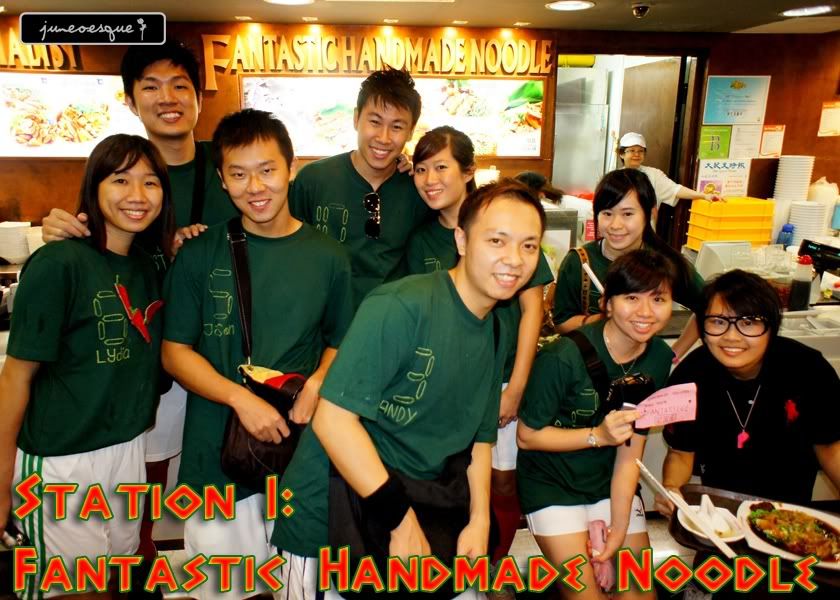 apparently rachel knows about this stall and she actually loves the noodles from th
em.
next stop for them is chippy british take away...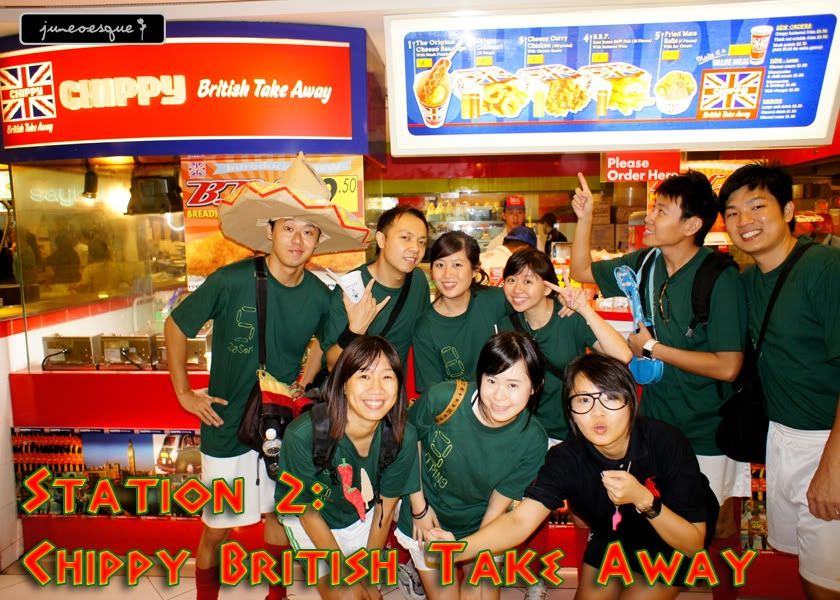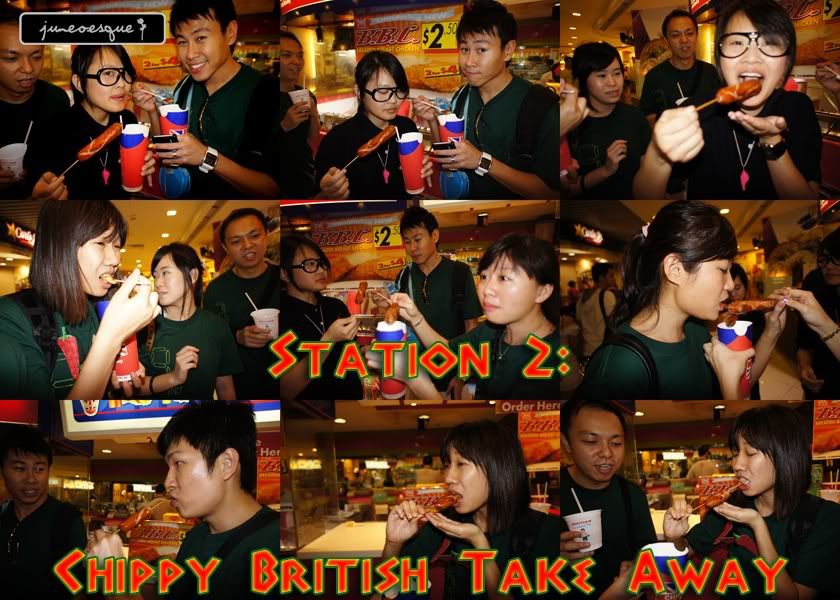 and den we proceed to the nxt station...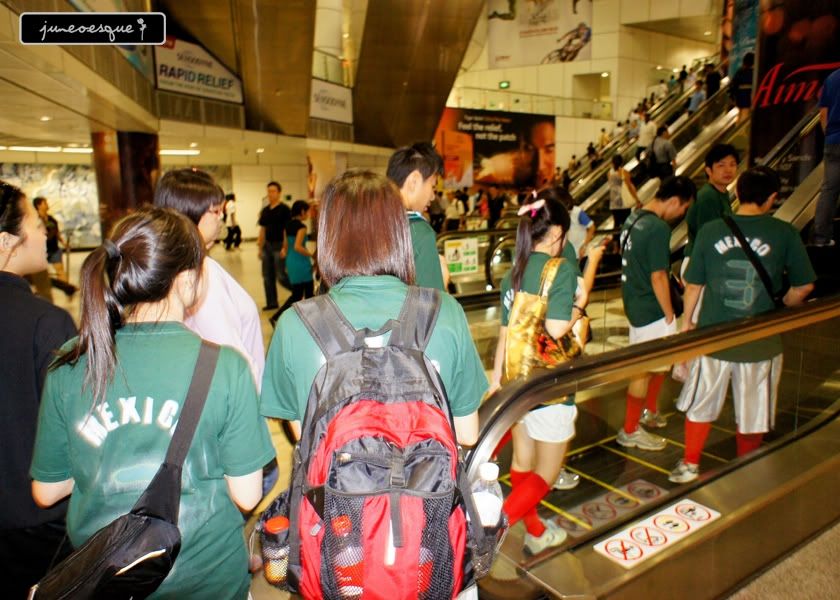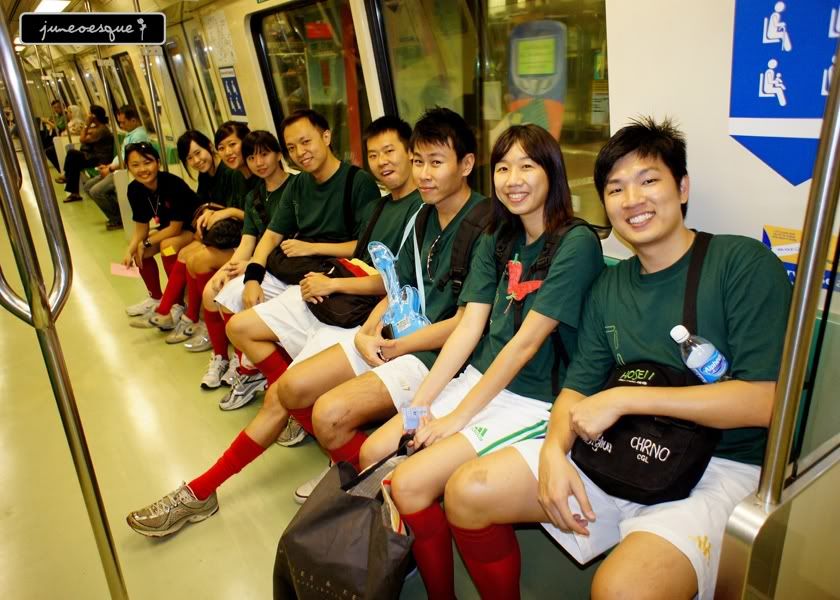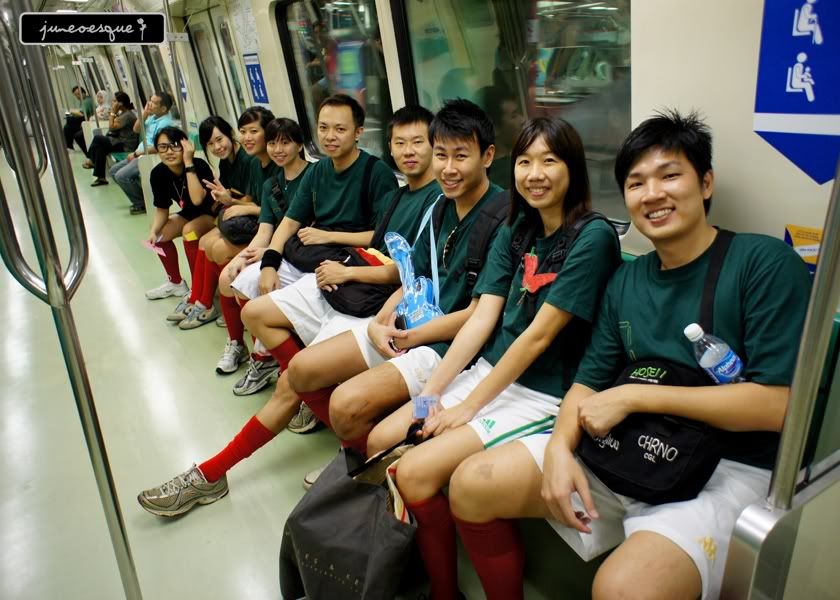 bugis! station 3 is ji de chi desserts...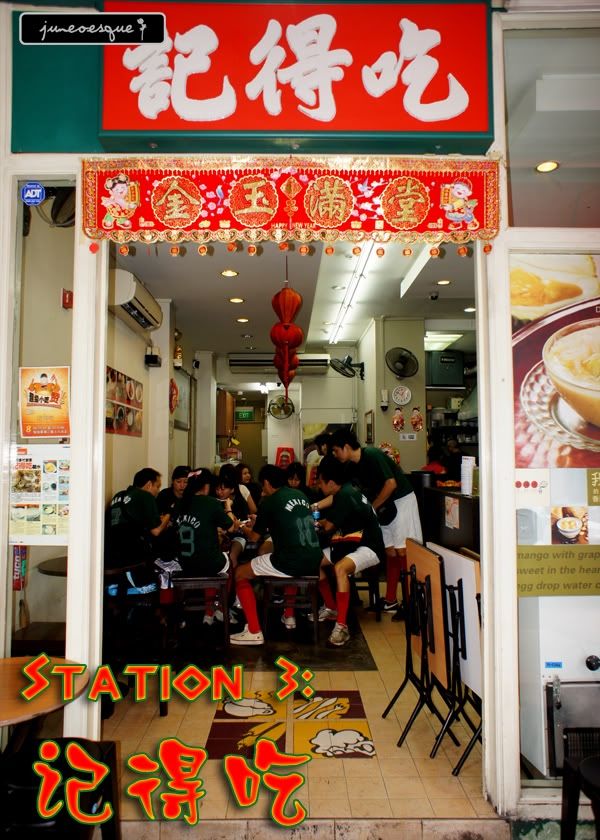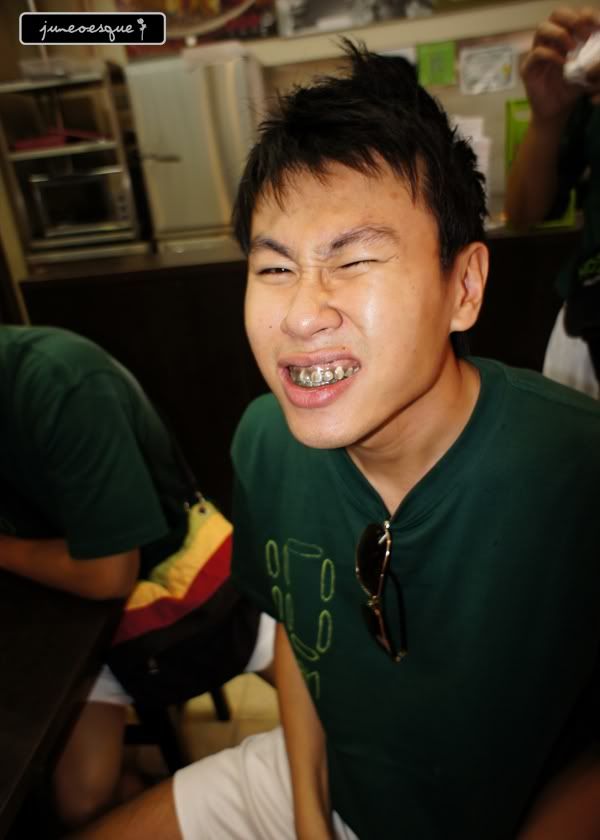 next clue!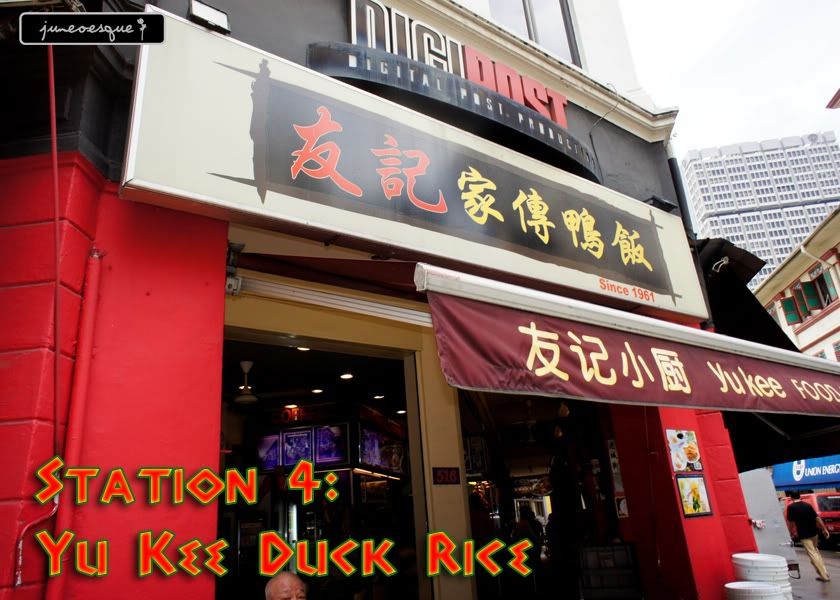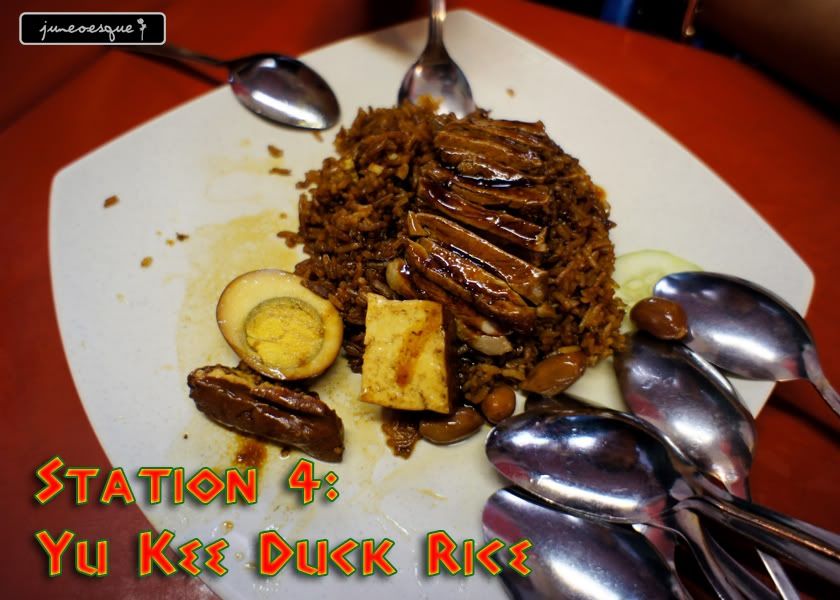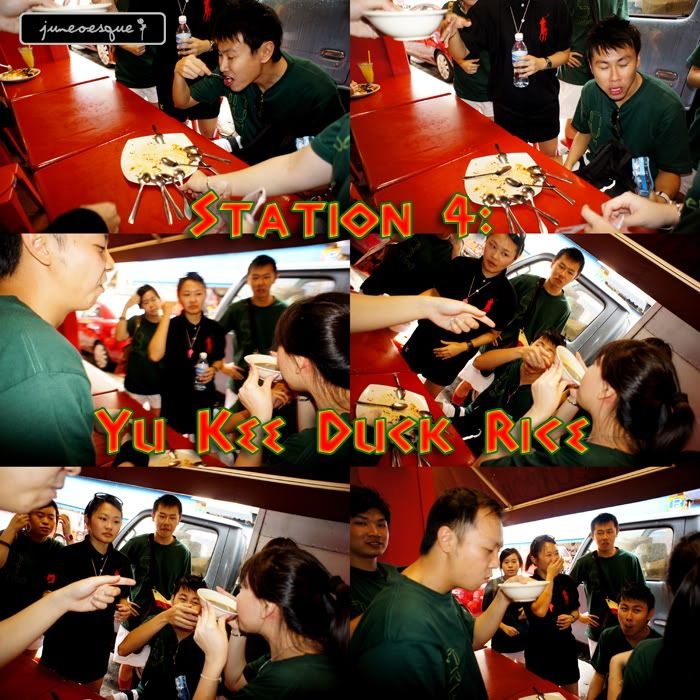 den to the next challenge! Benten challenge!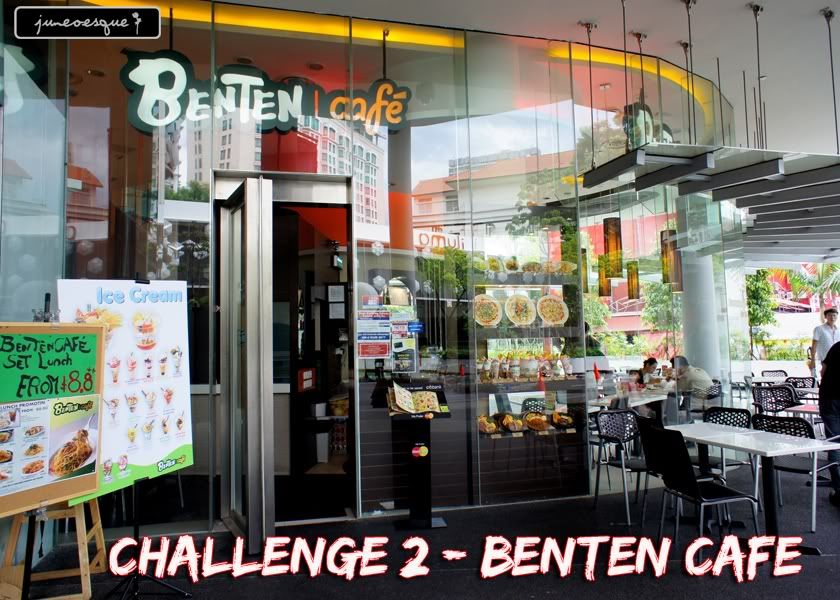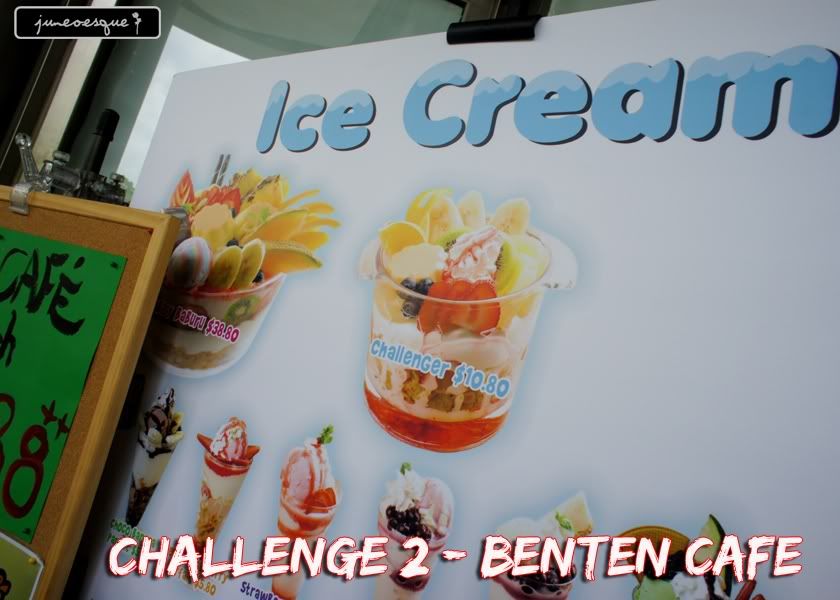 its not easy, its a very big serving of ice cream and it cost around $45!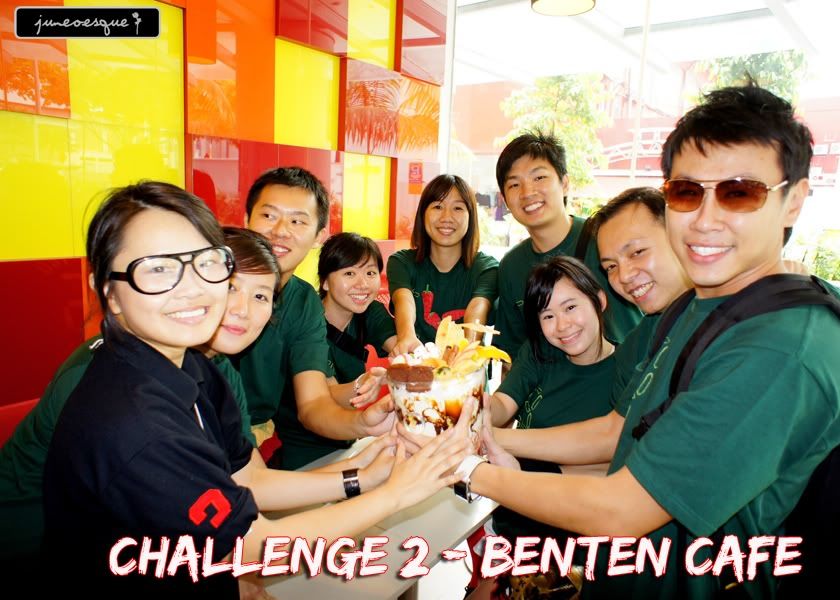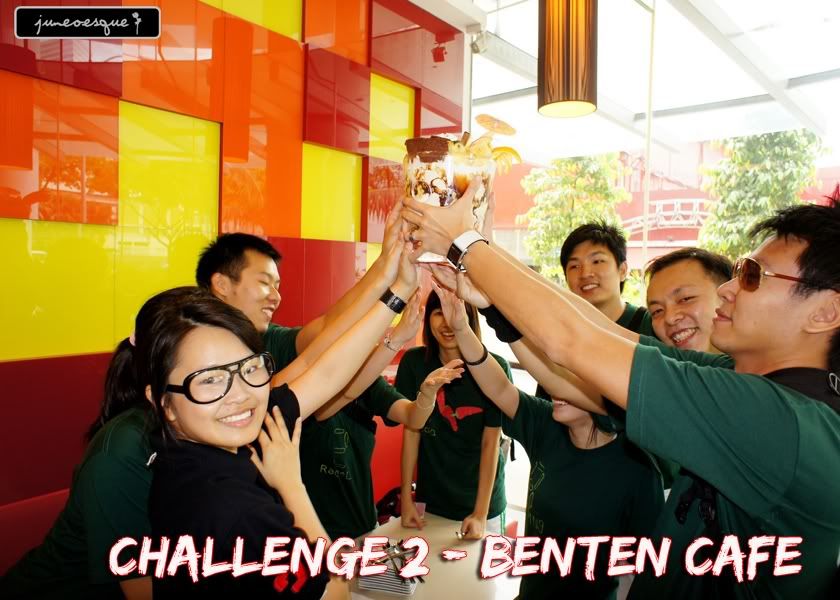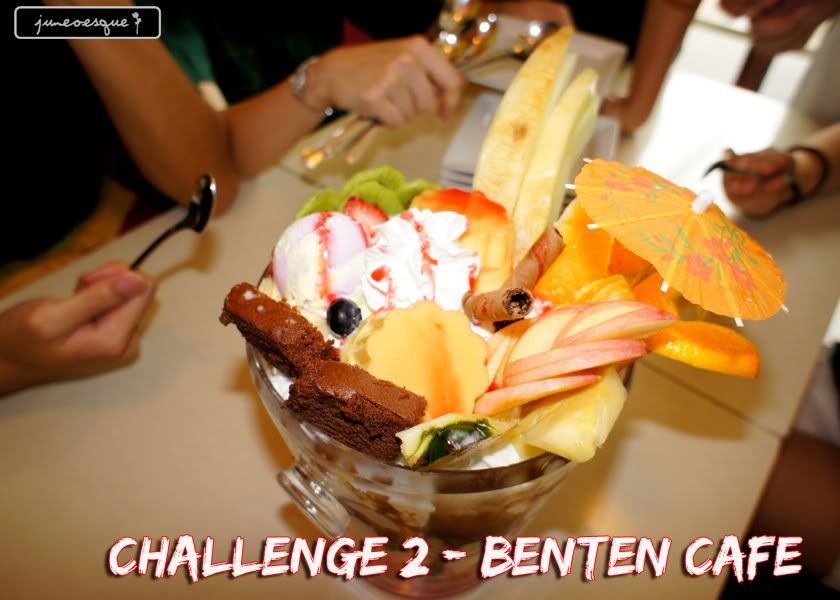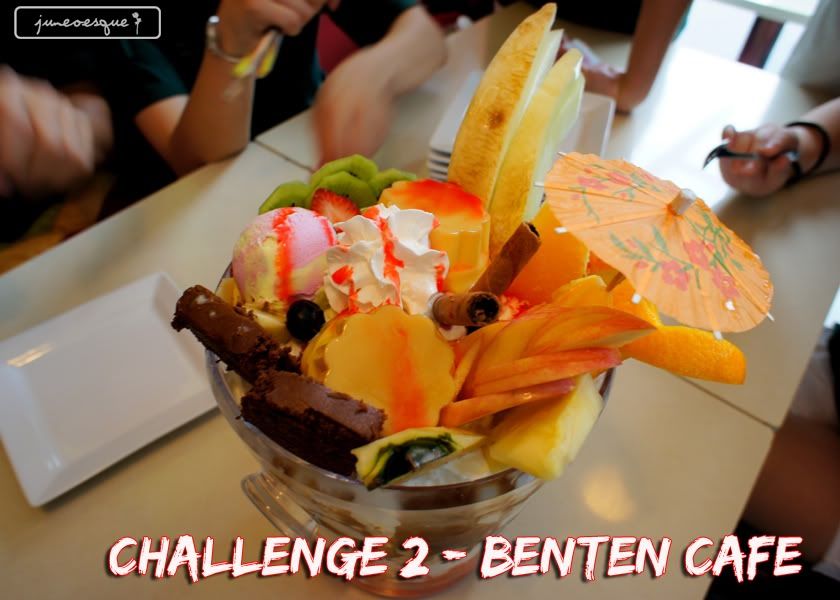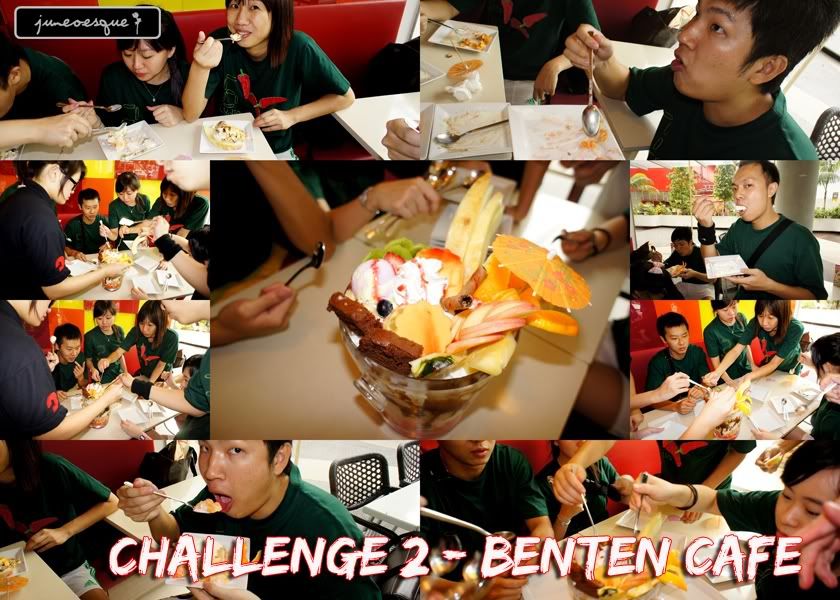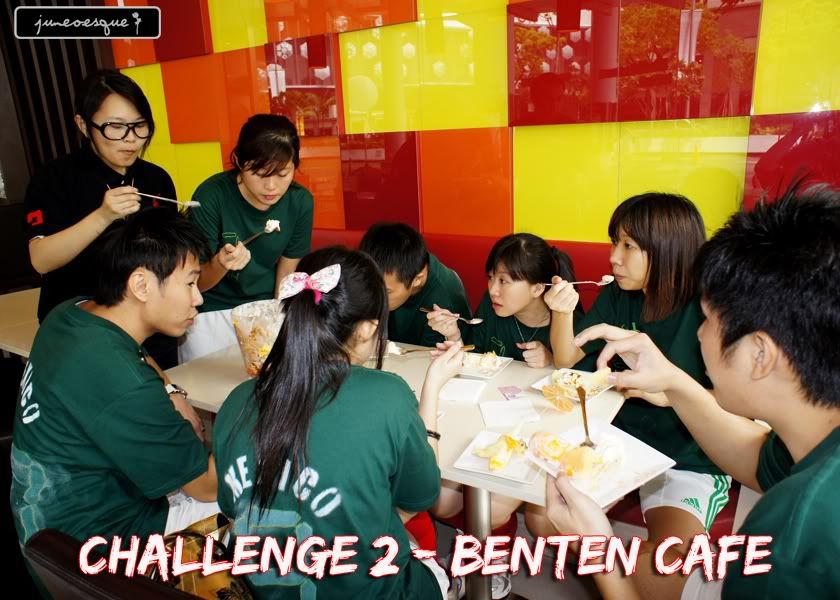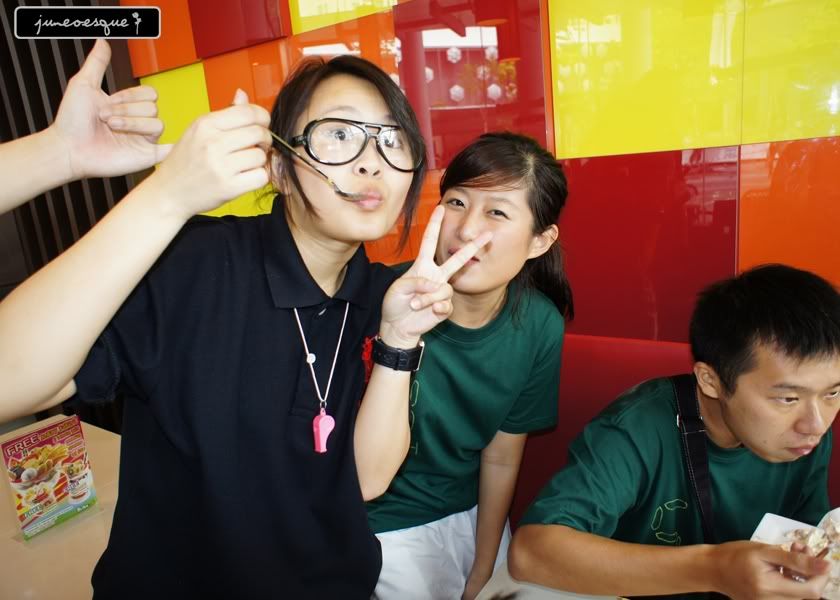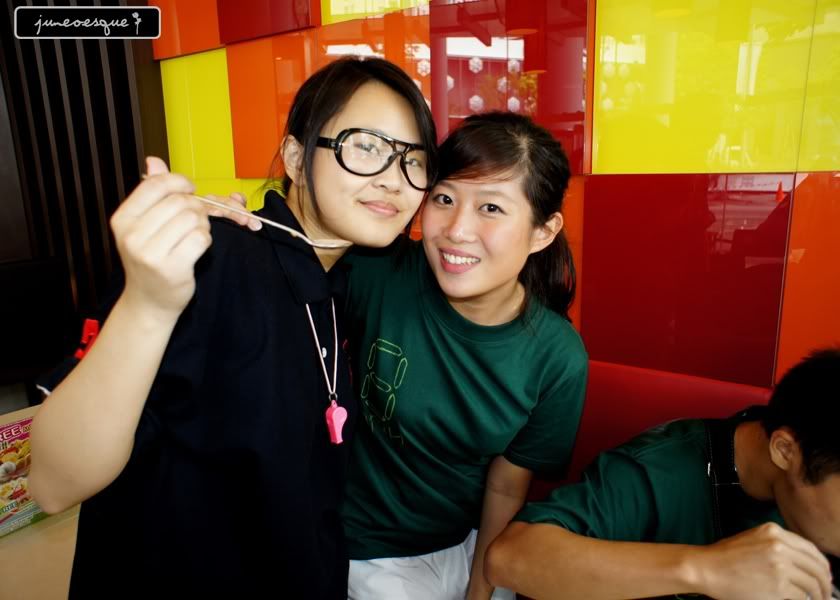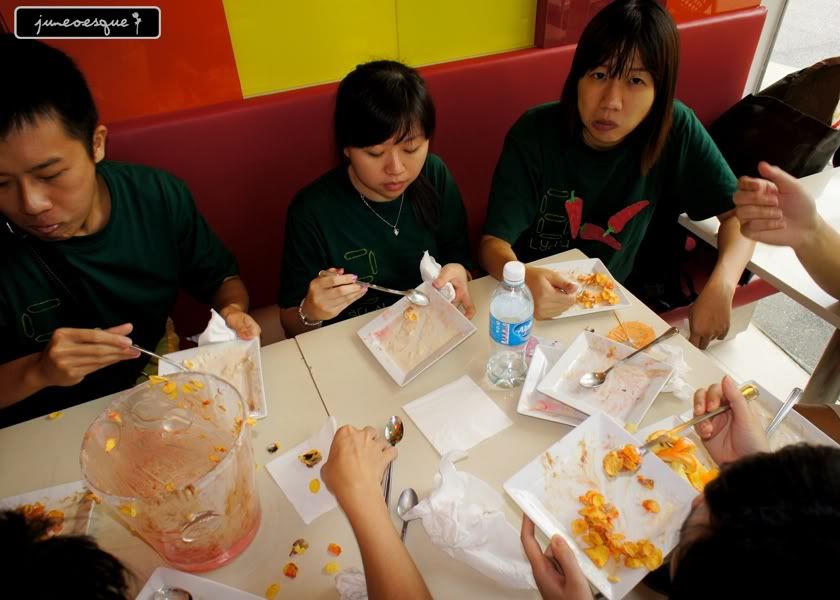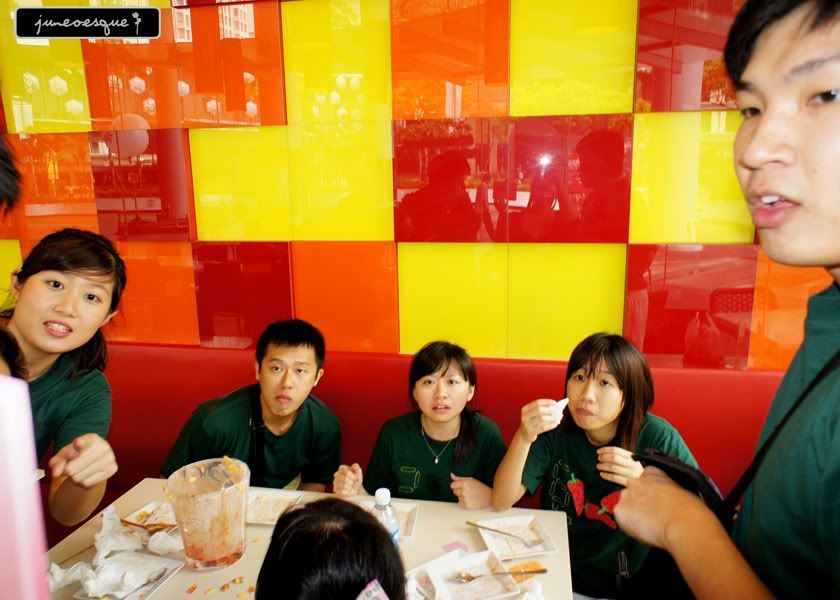 and as soon as they were done, next station!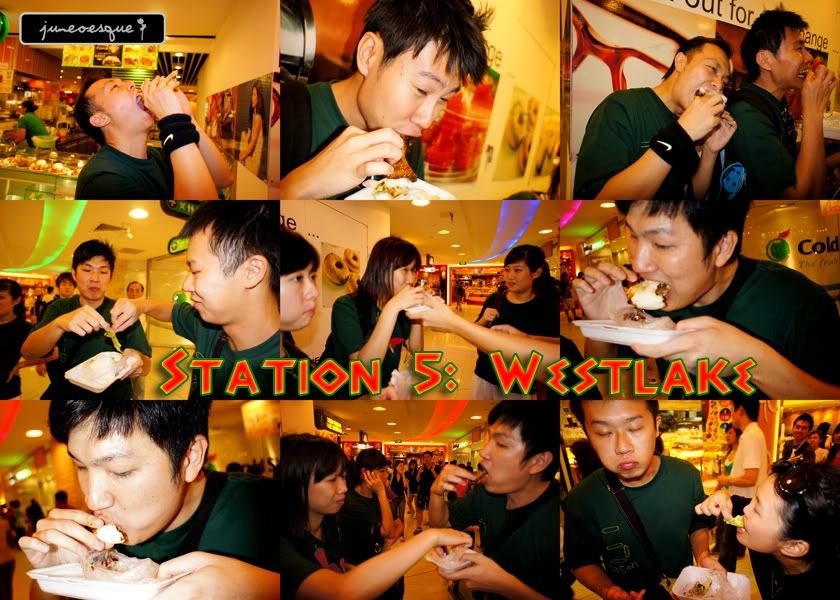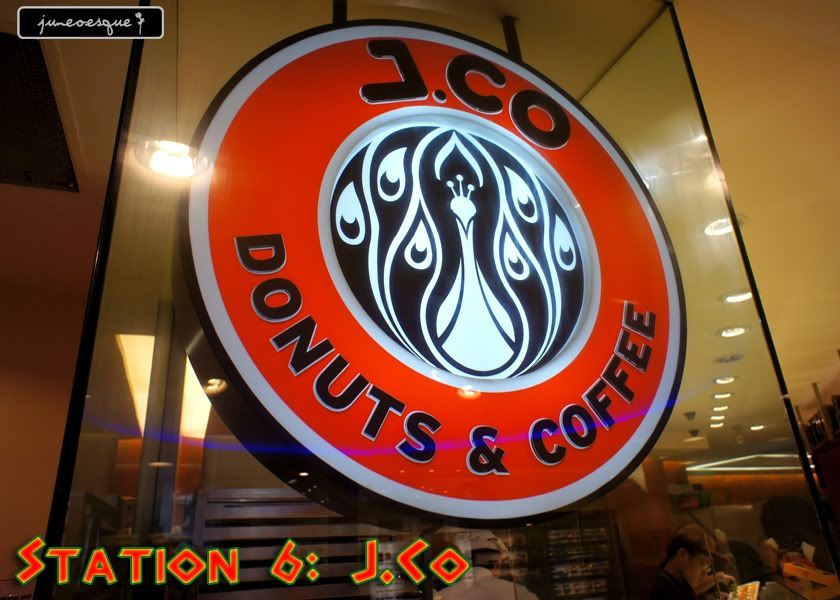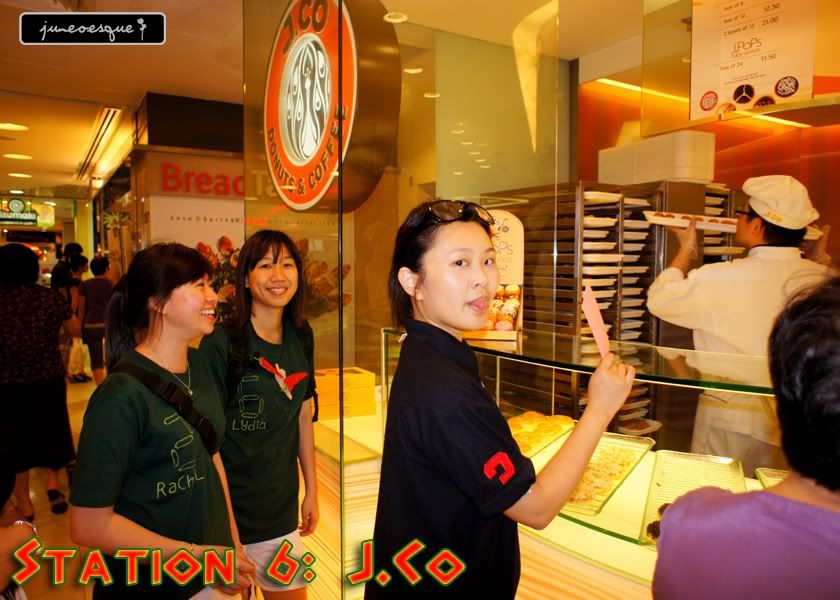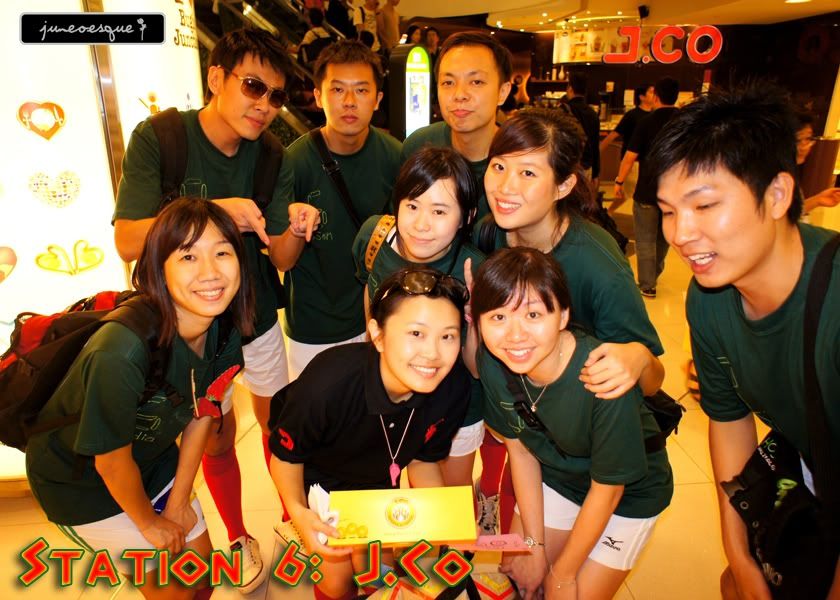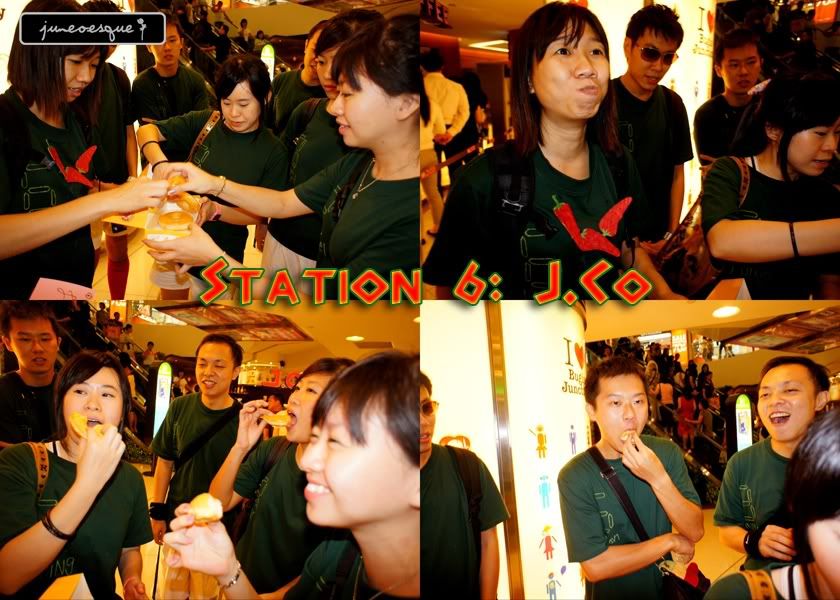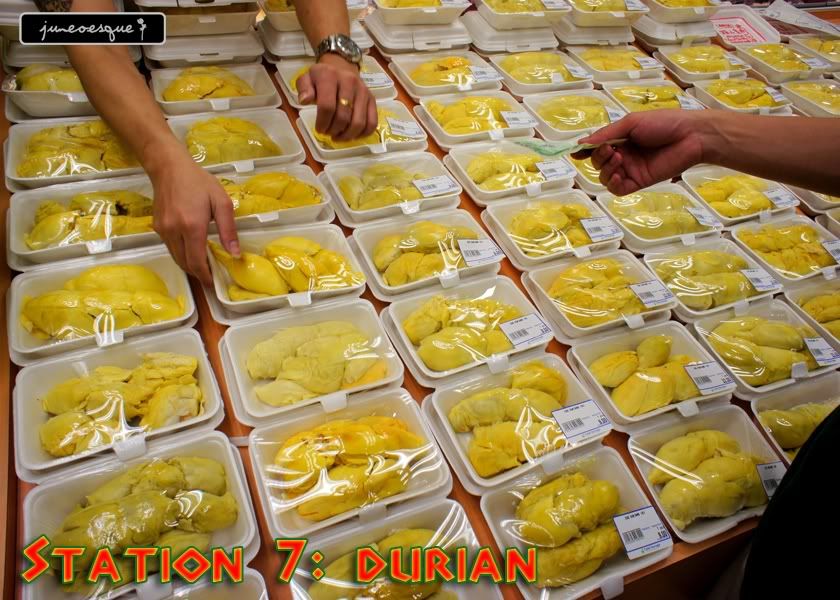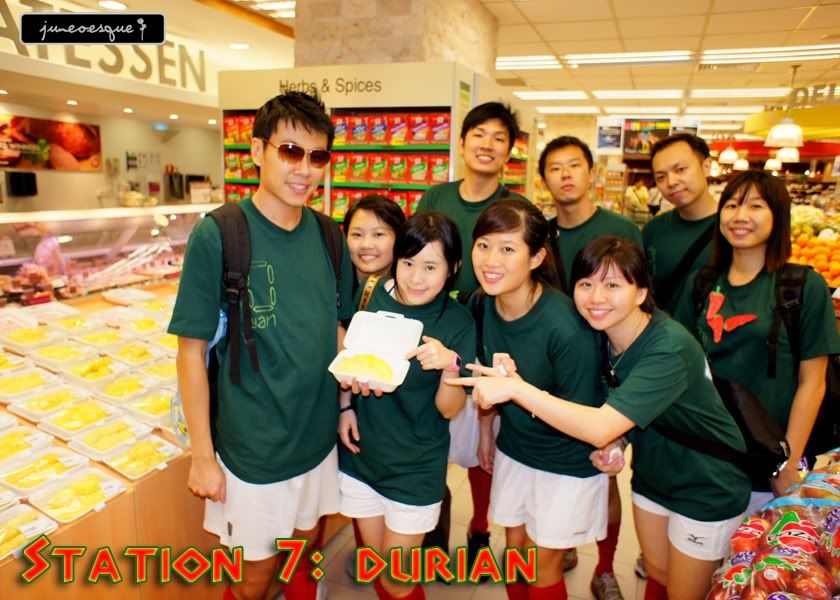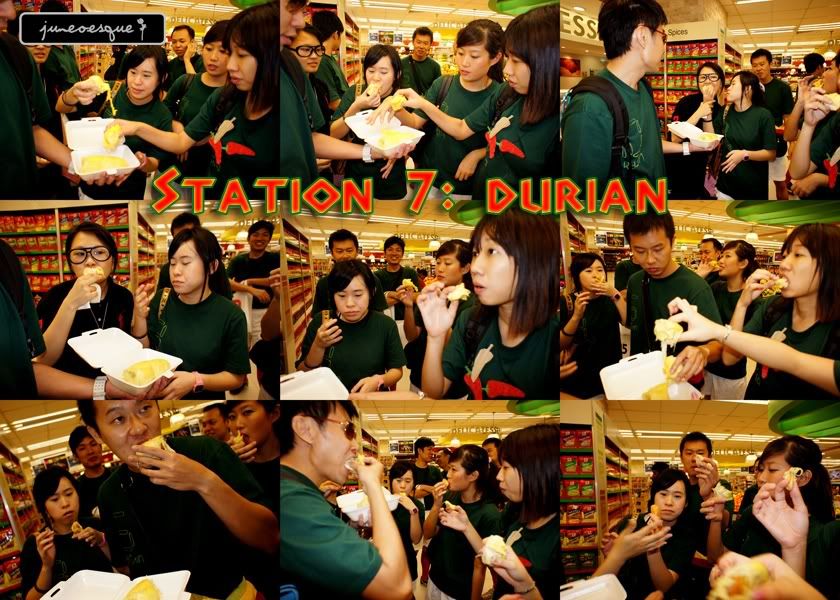 durians were a killer, the guys at the back including myself dont take durians.. haha...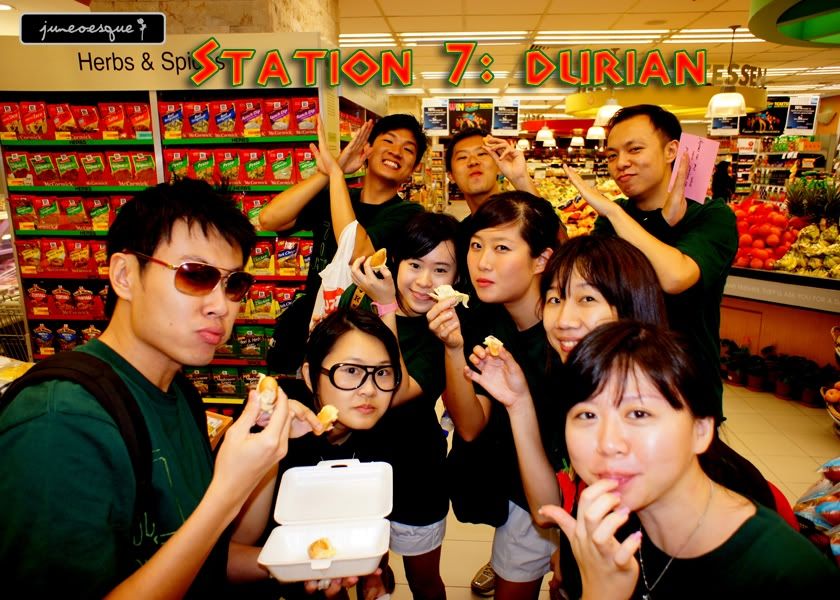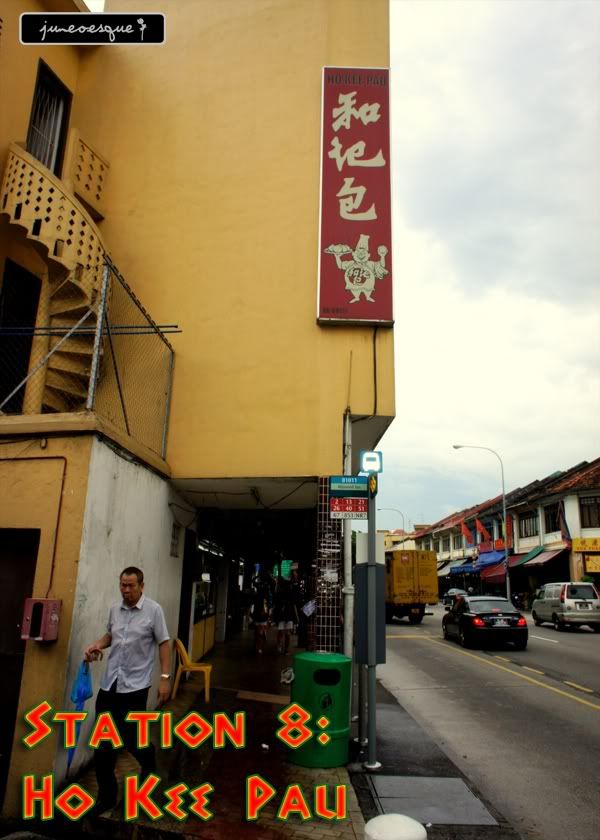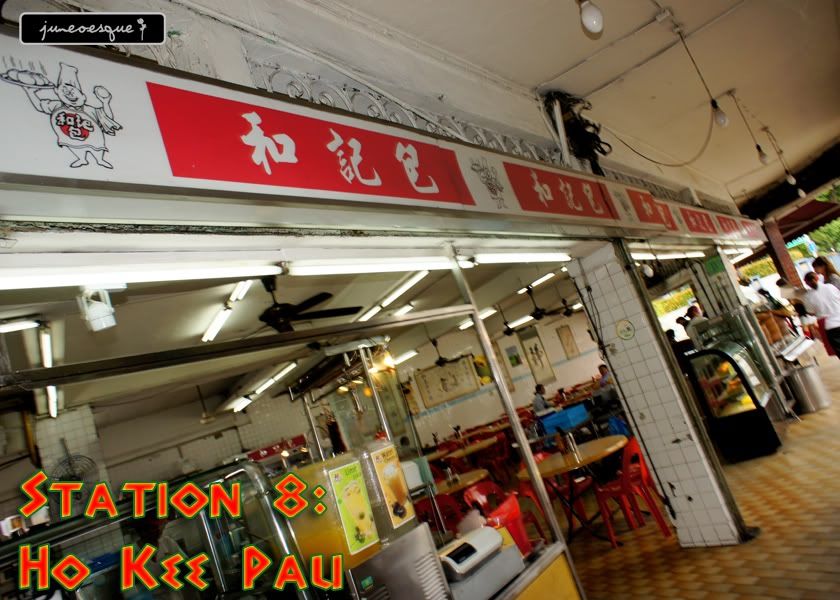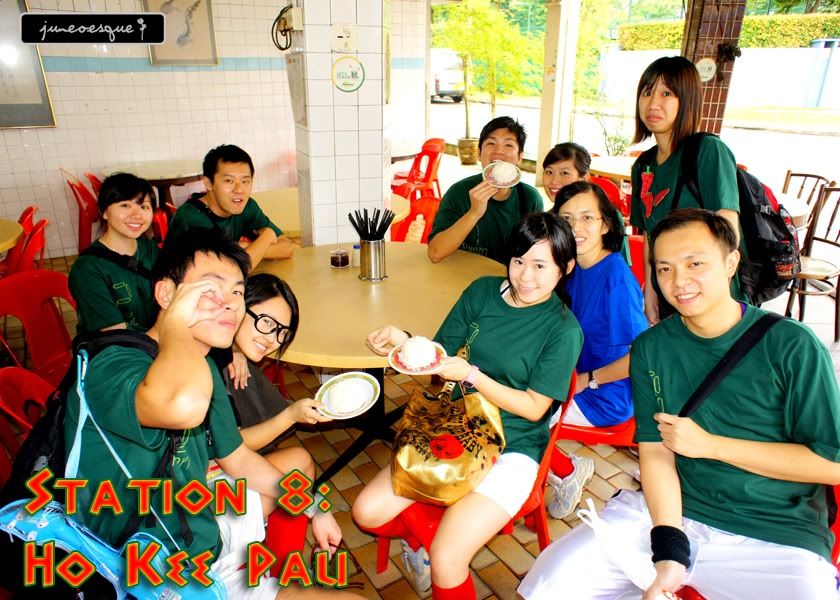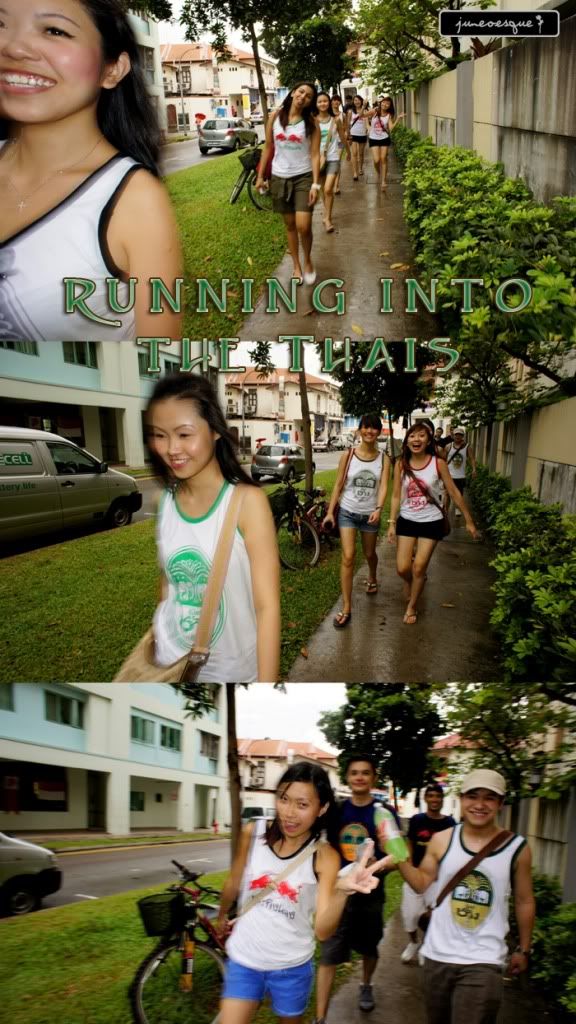 the yong he owner thought im a school teacher bringing my students out for excursion! haha....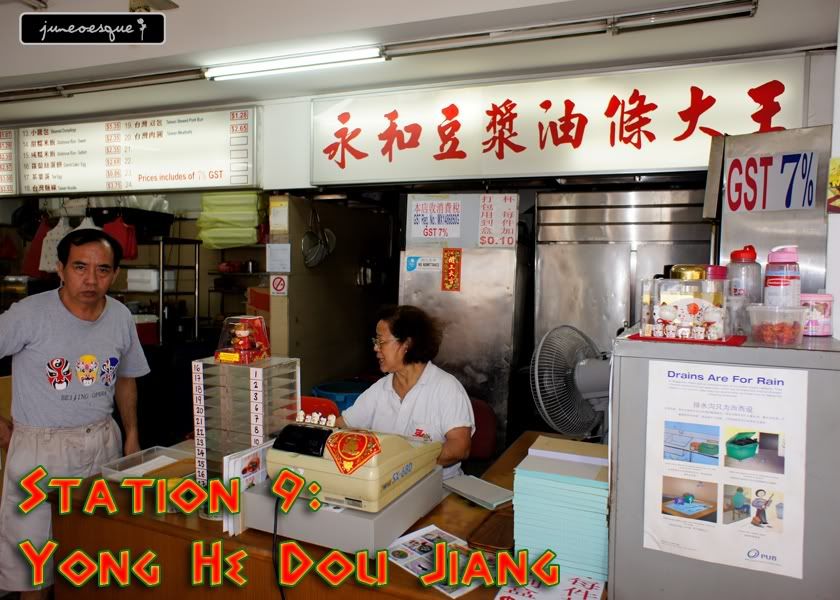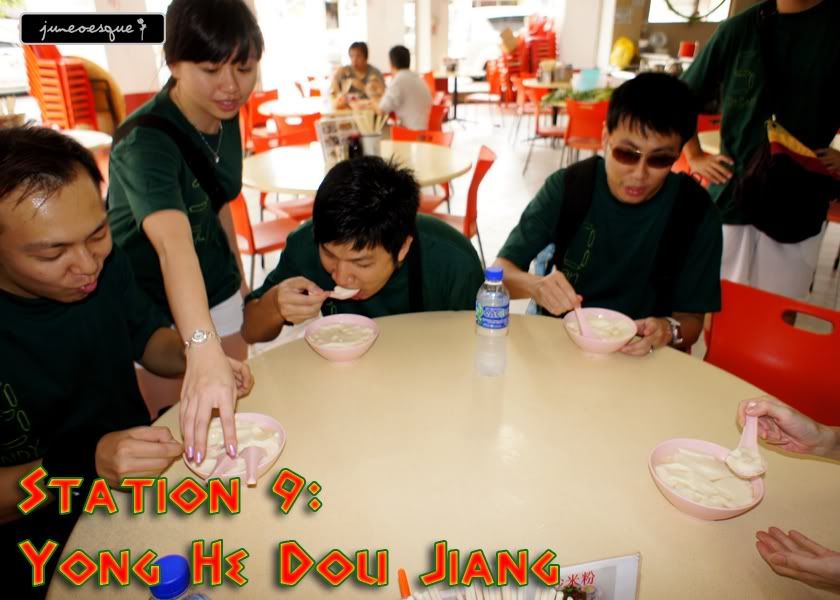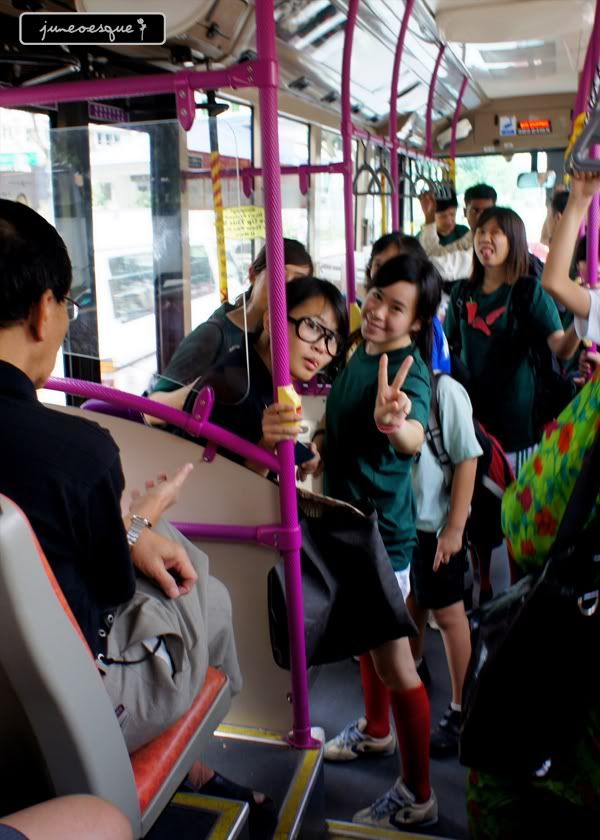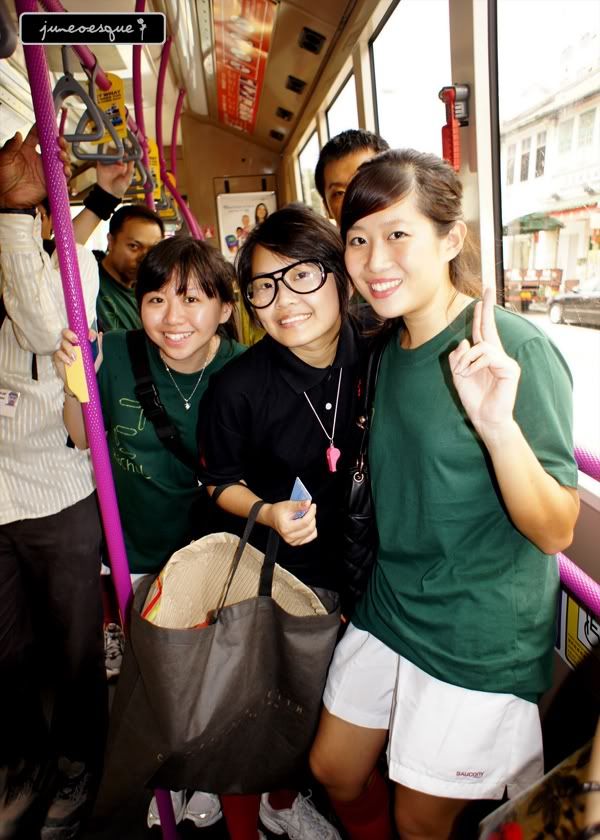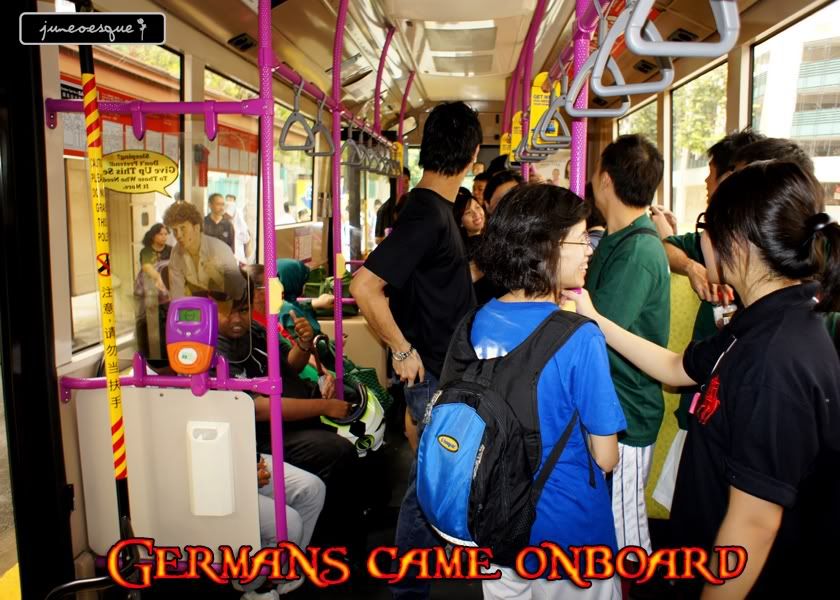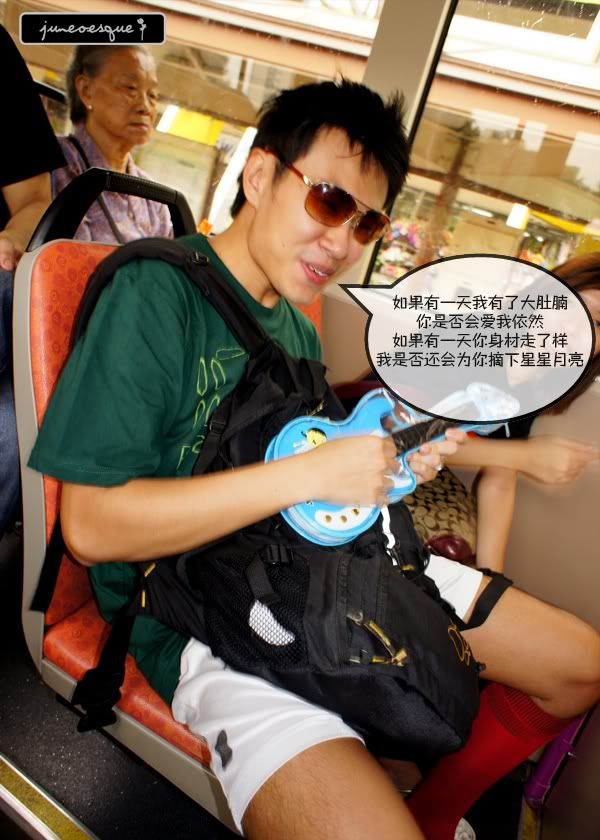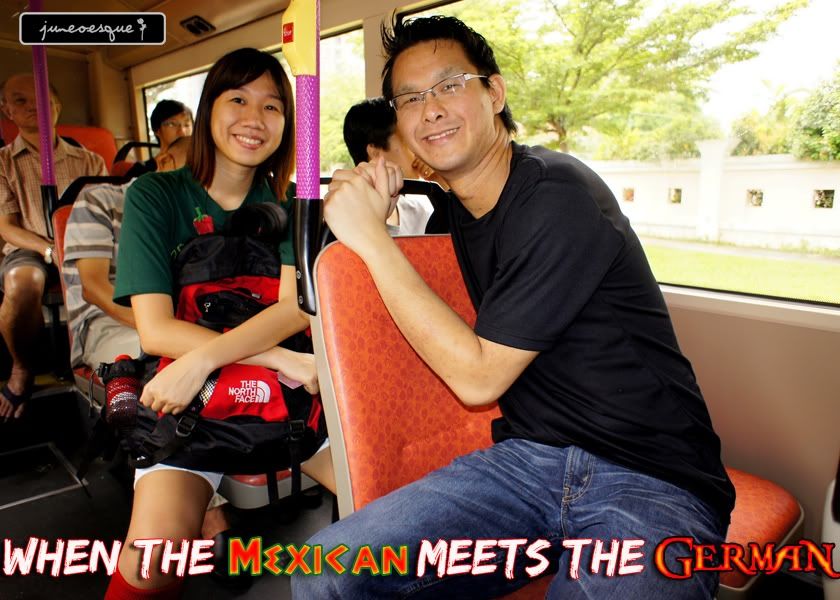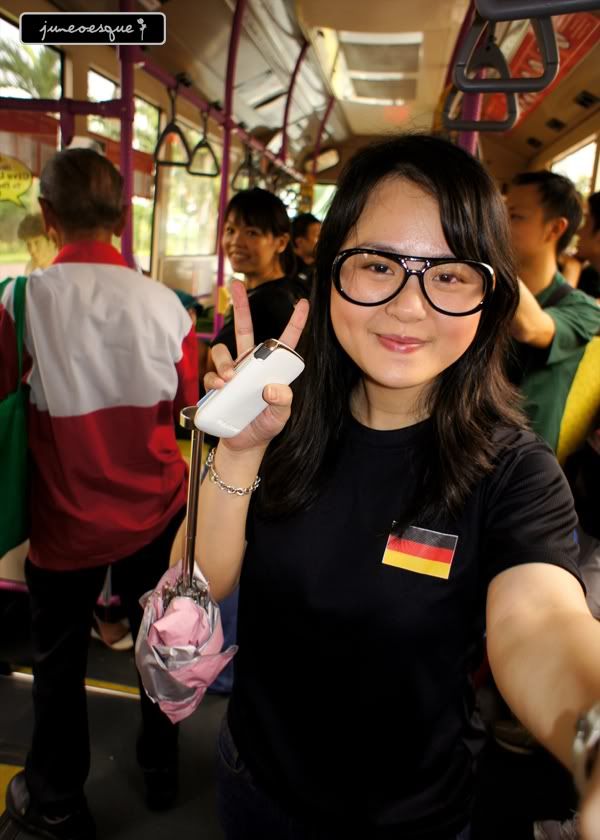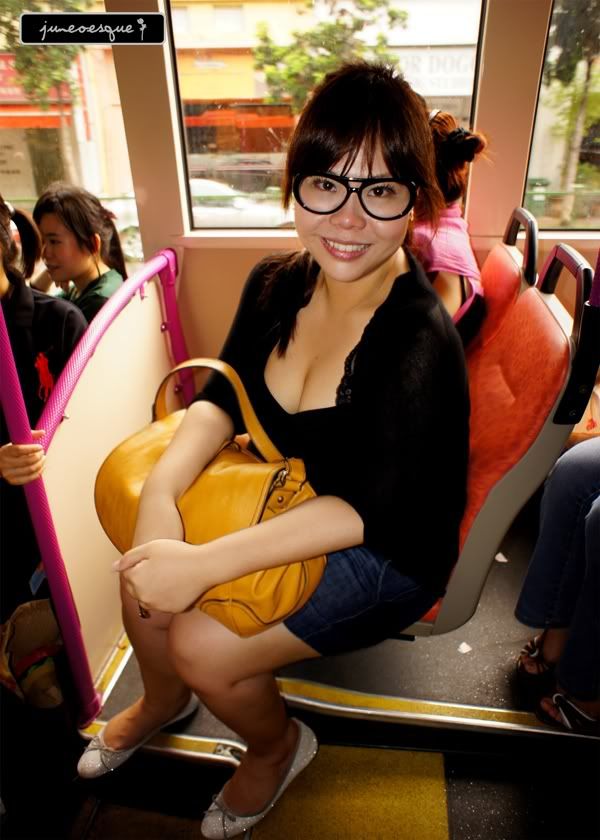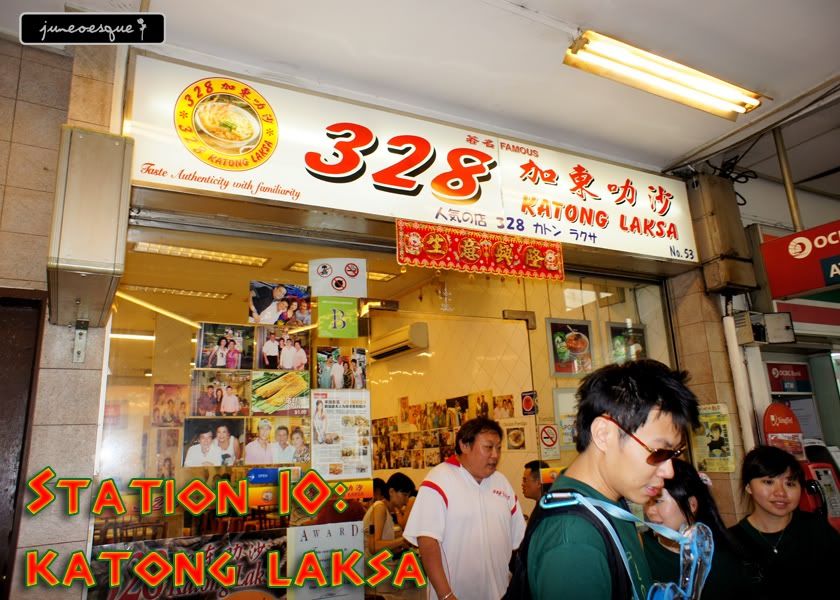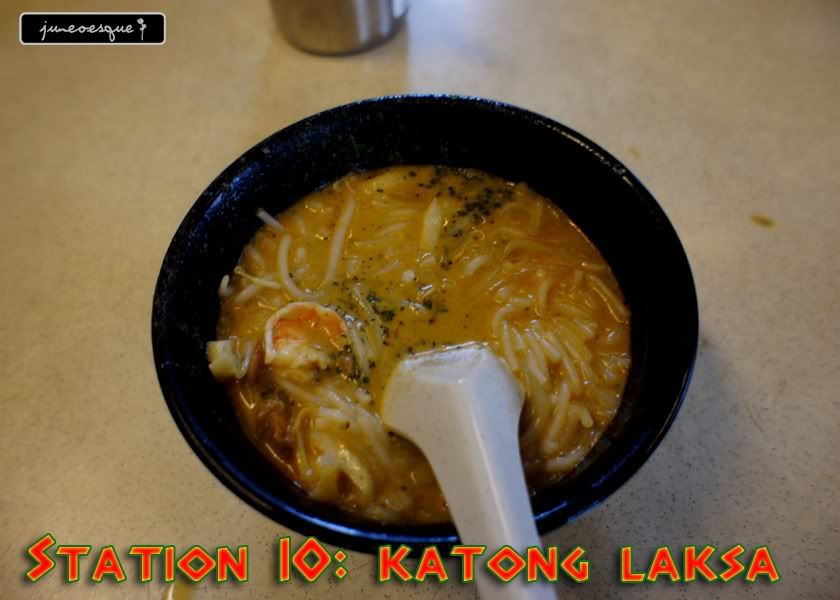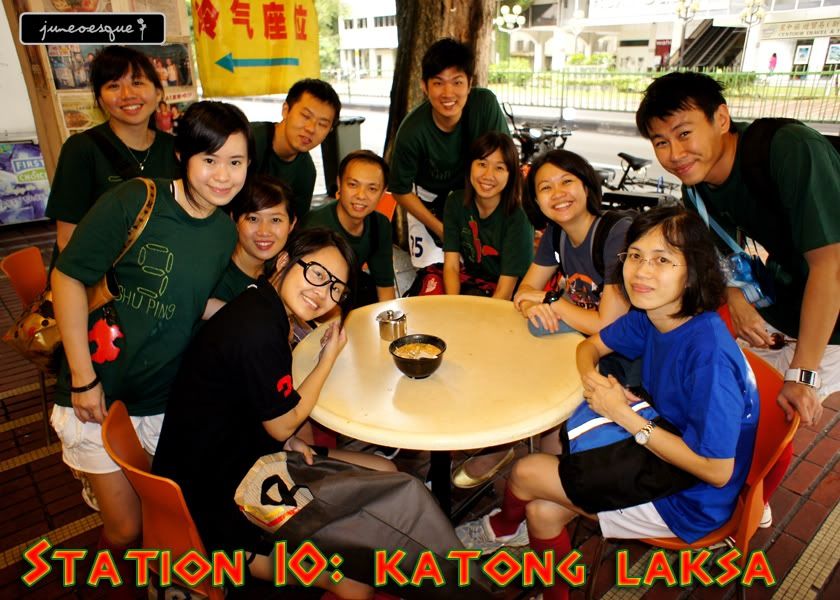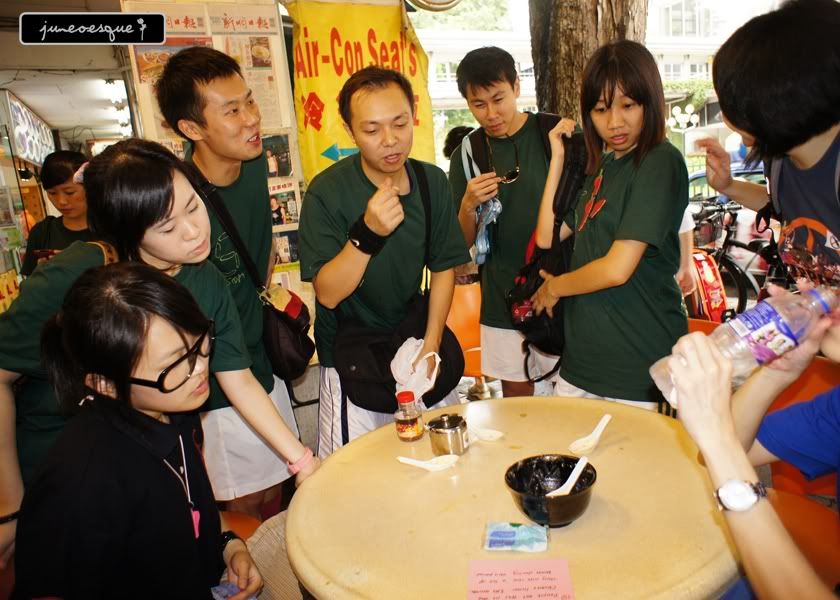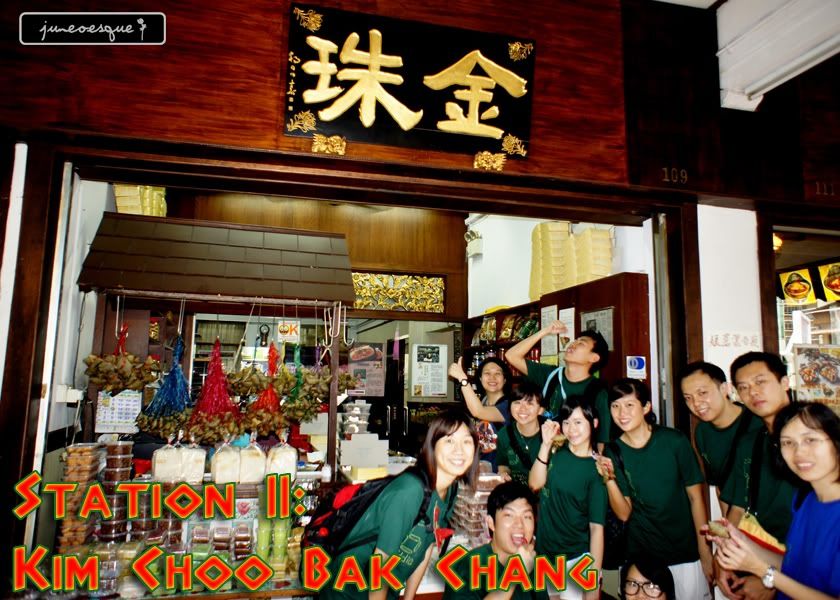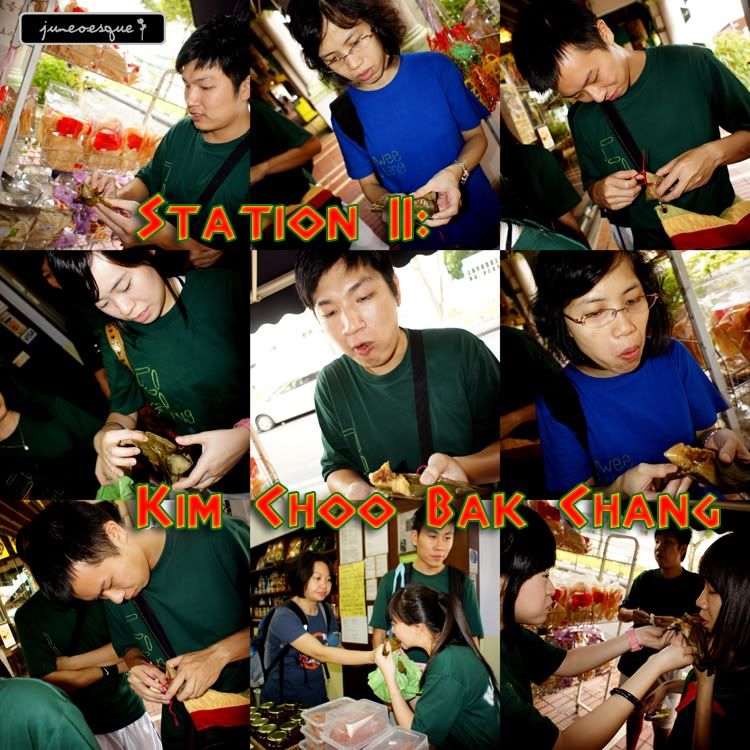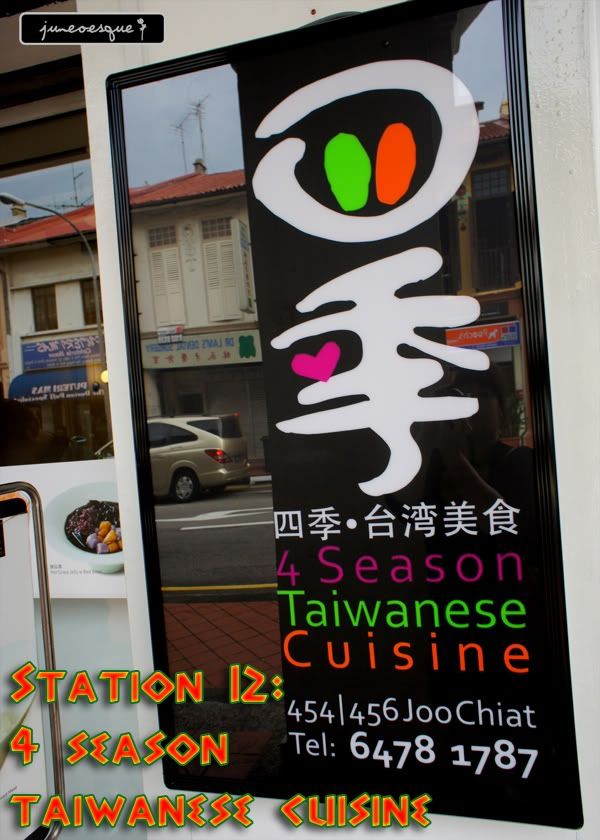 it was supposed to be smelly doufu.....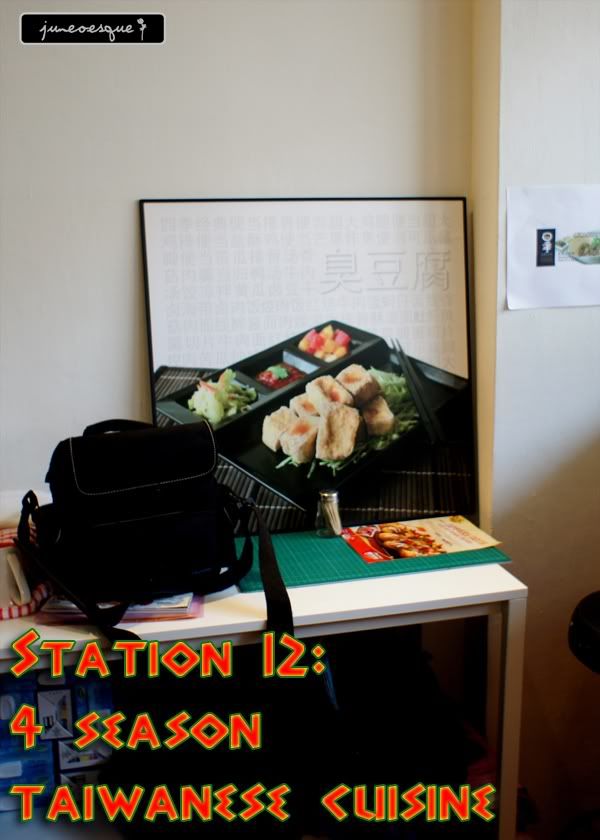 but they stopped selling coz they received lotsa complains from the neighbours for the smell! aww!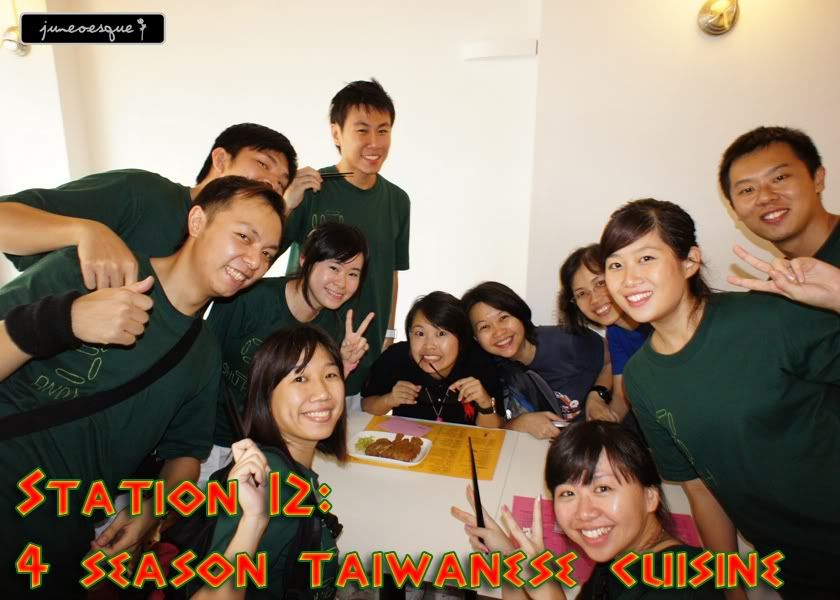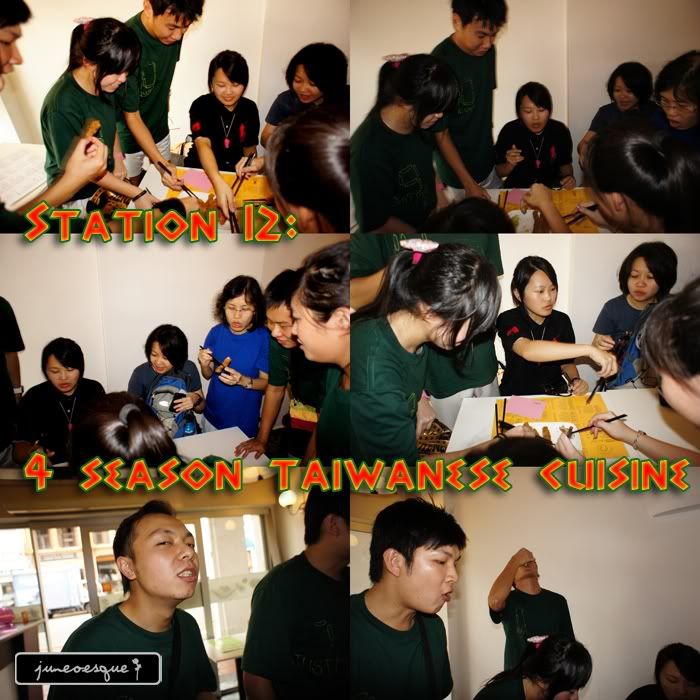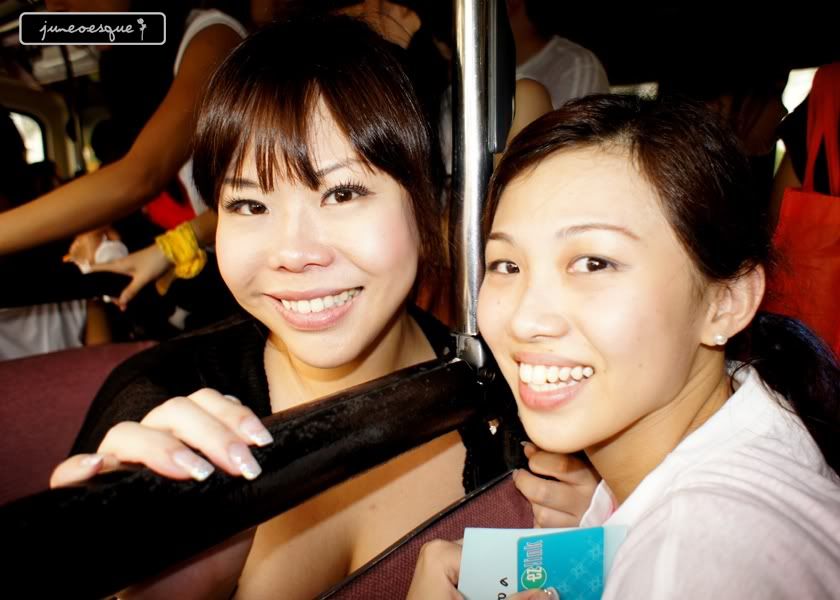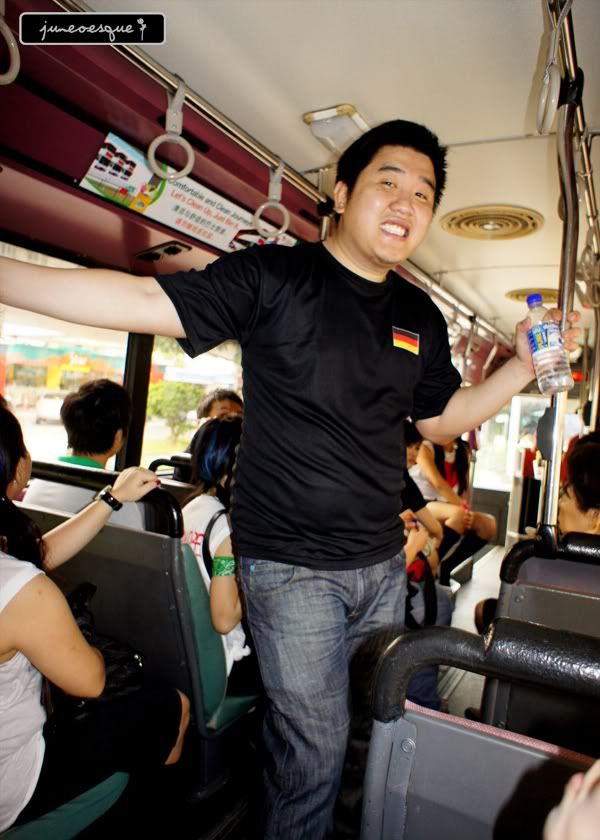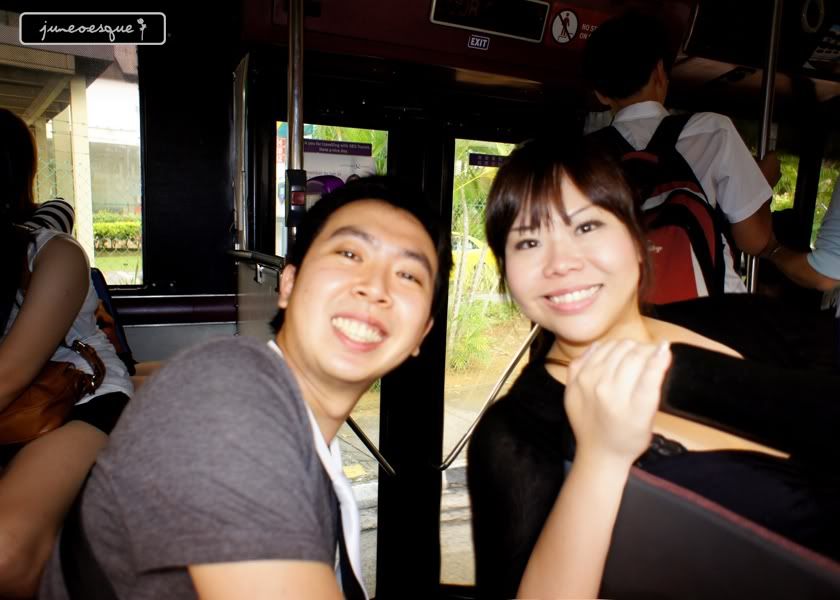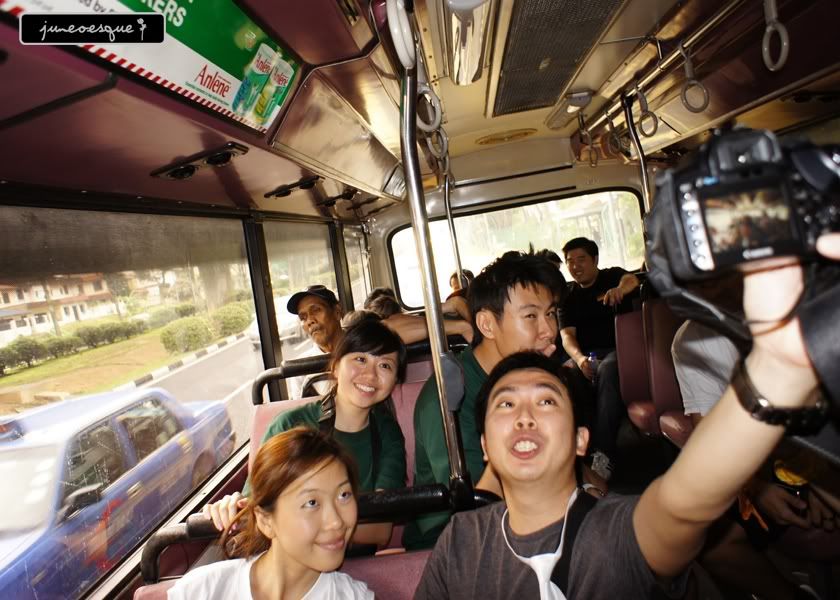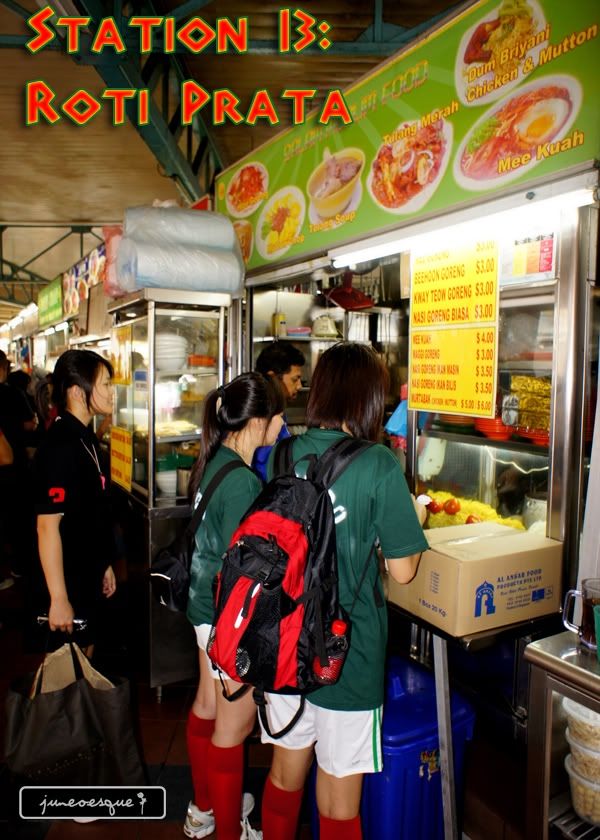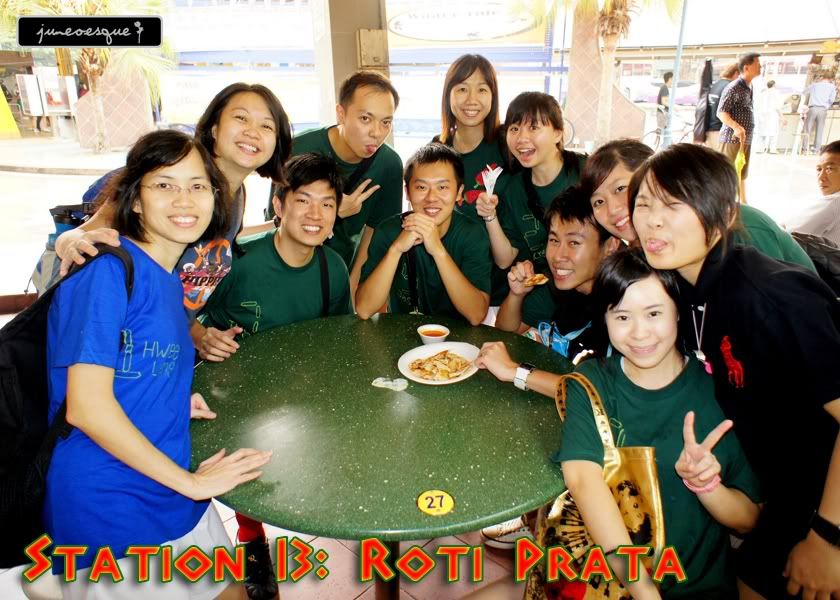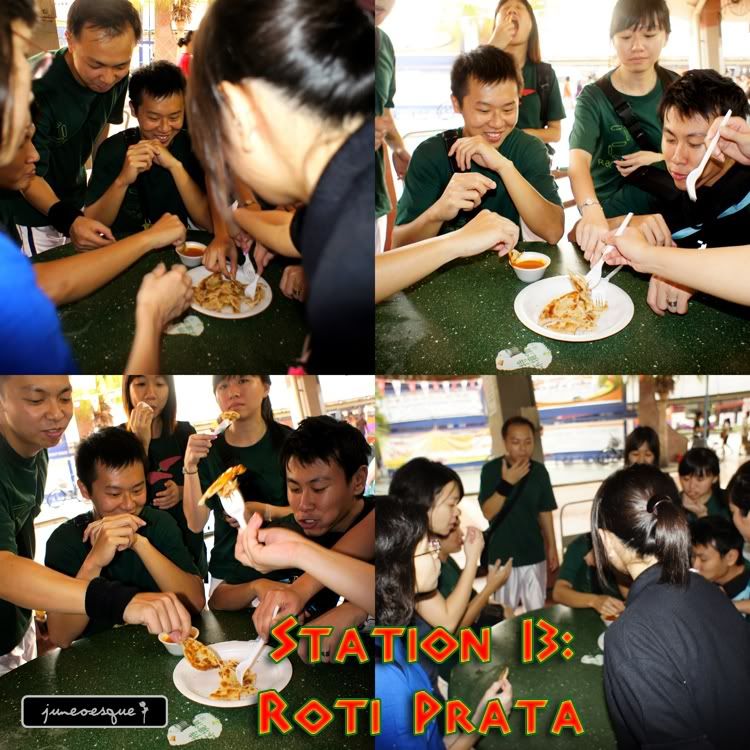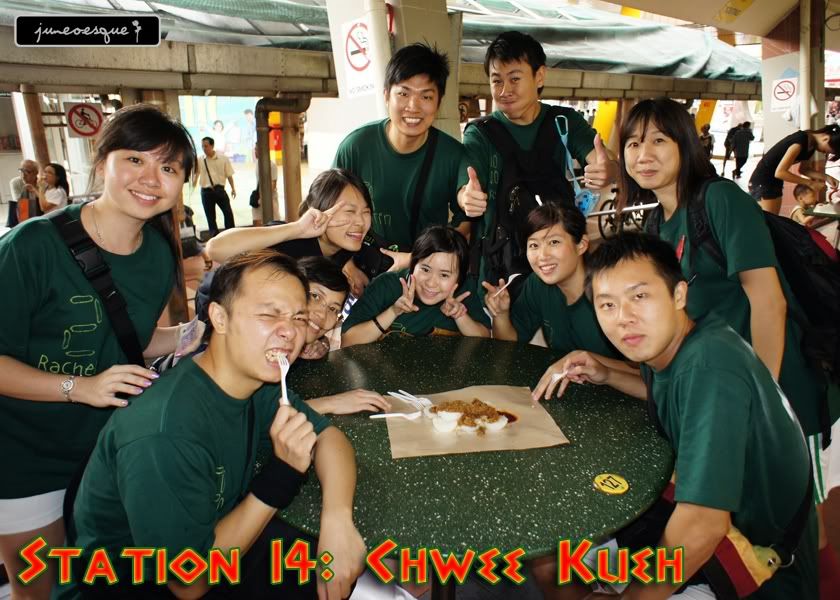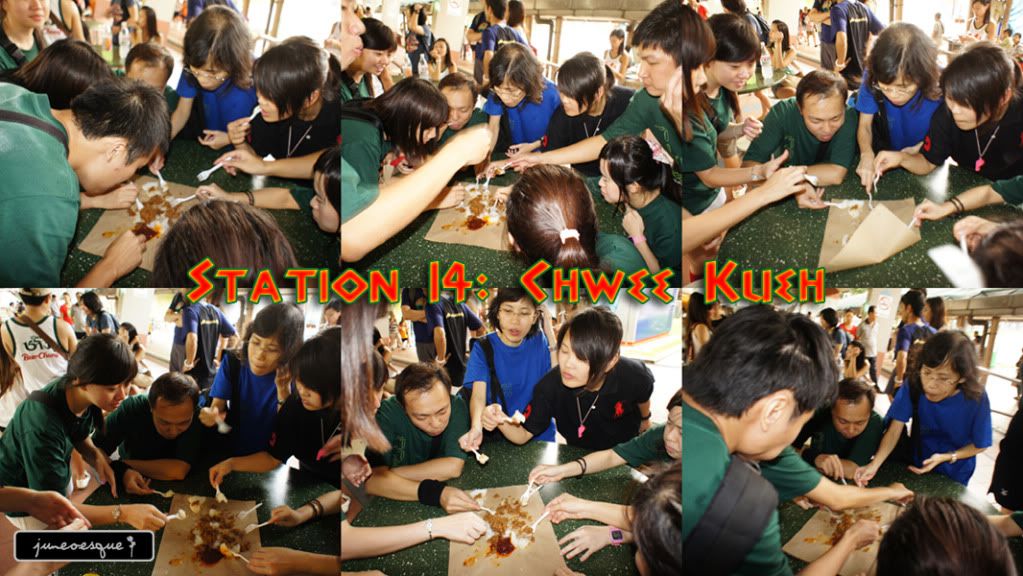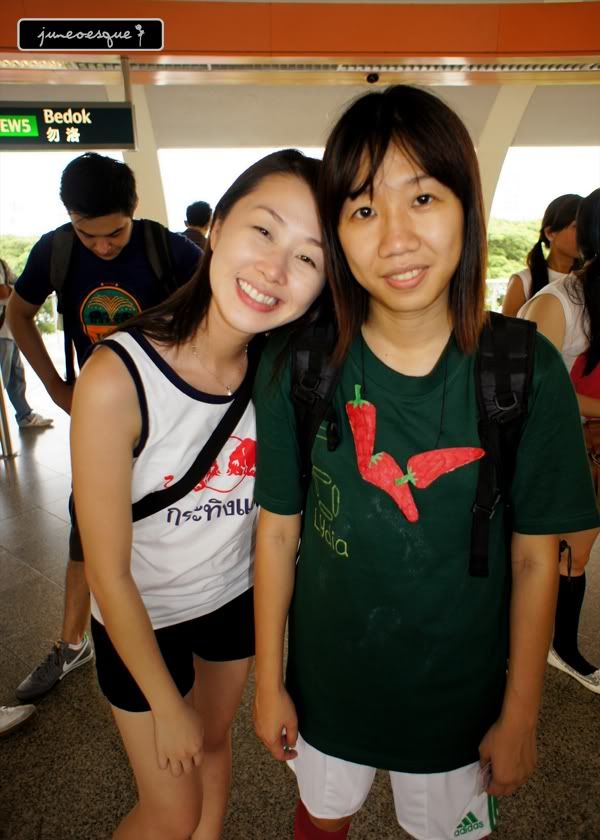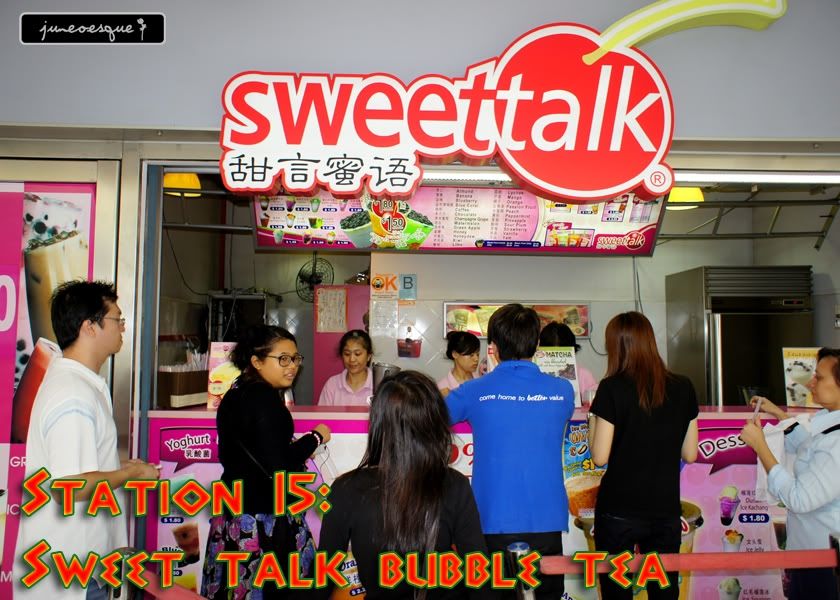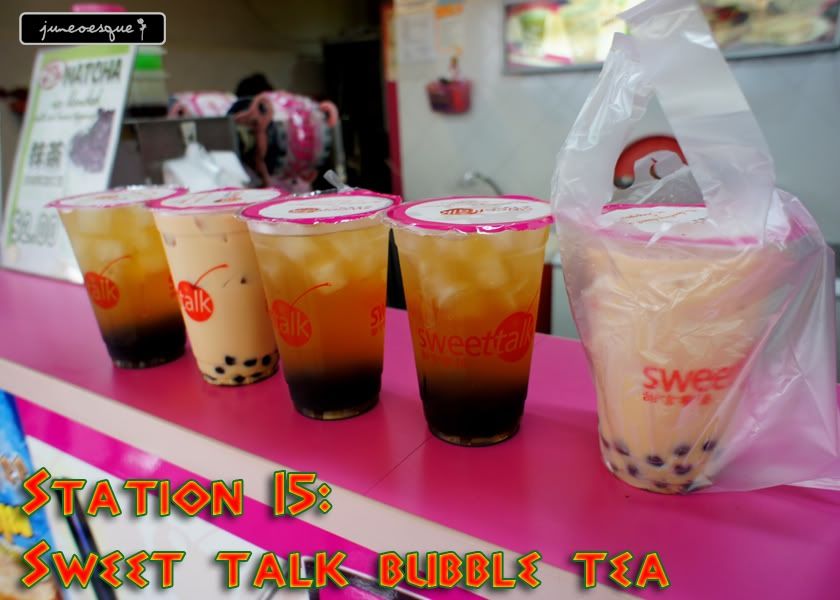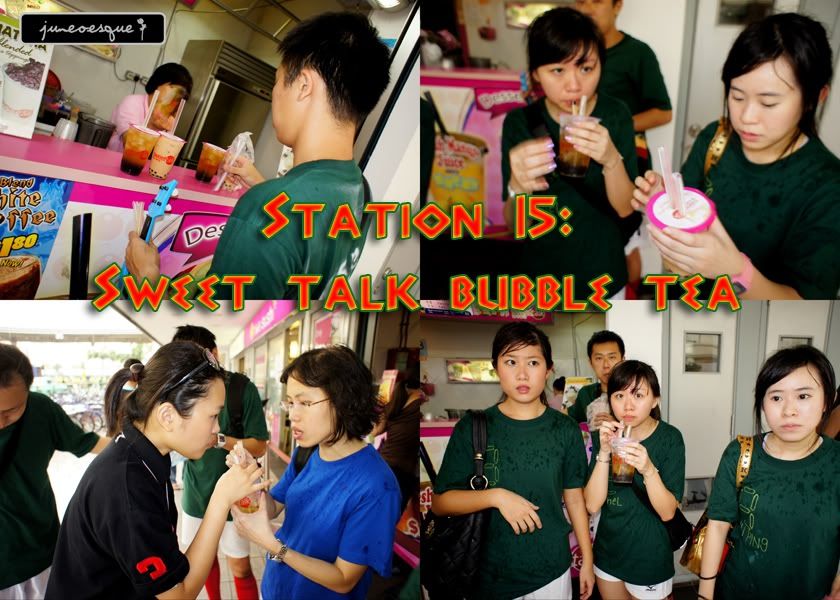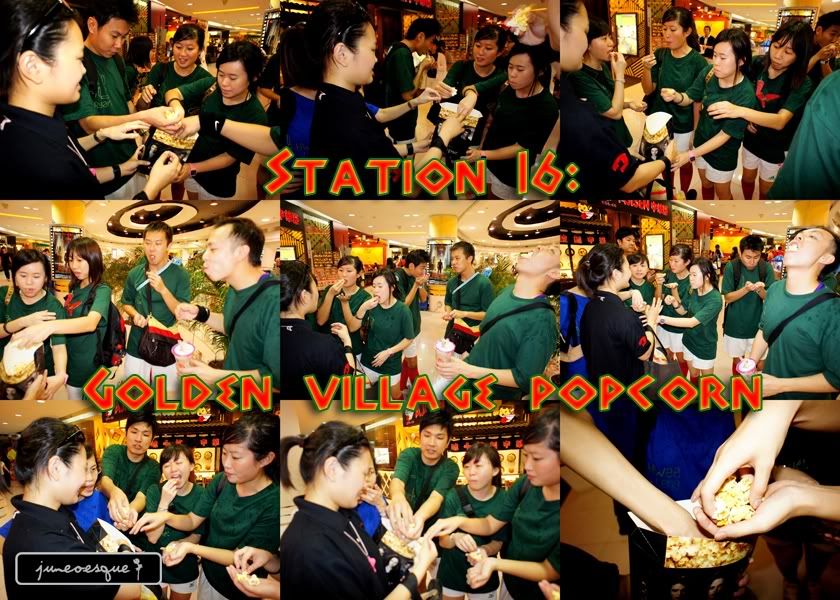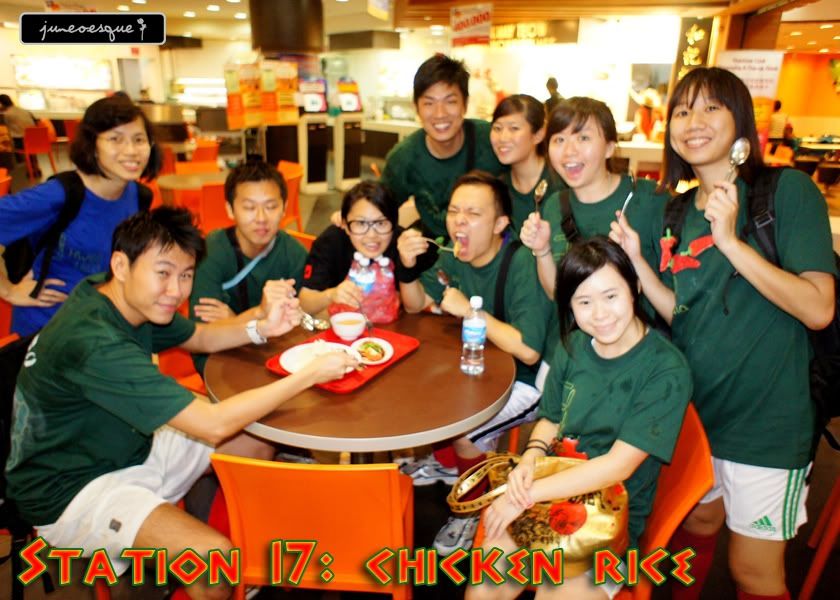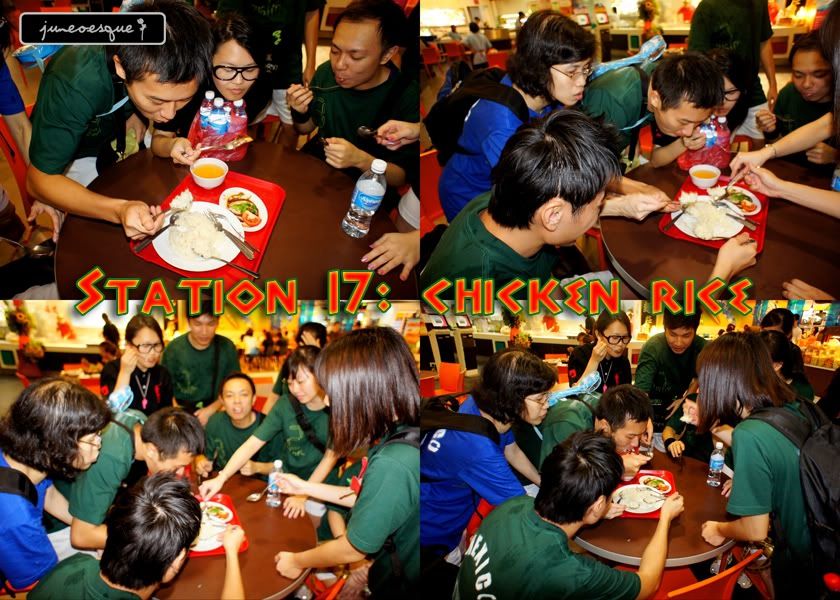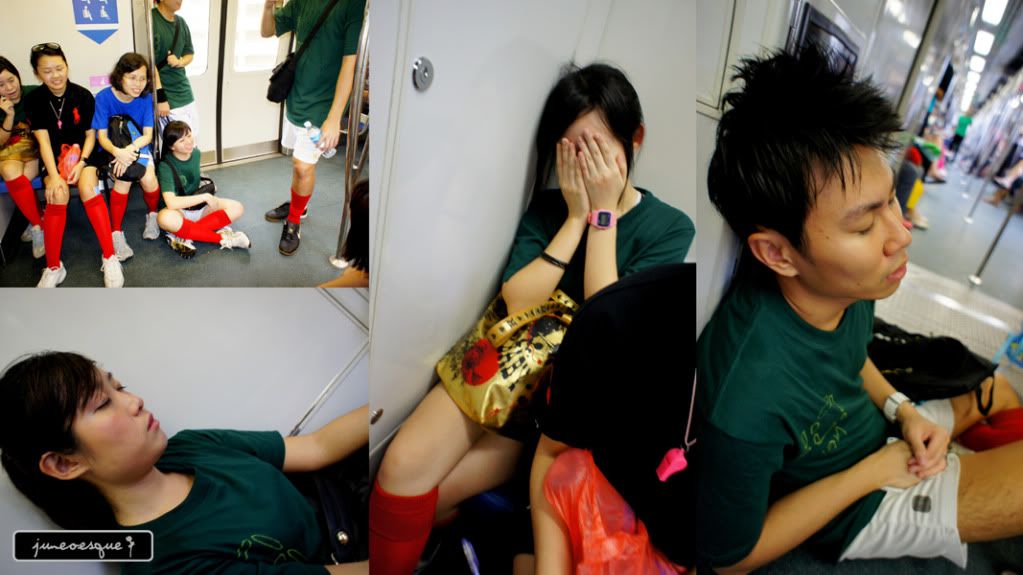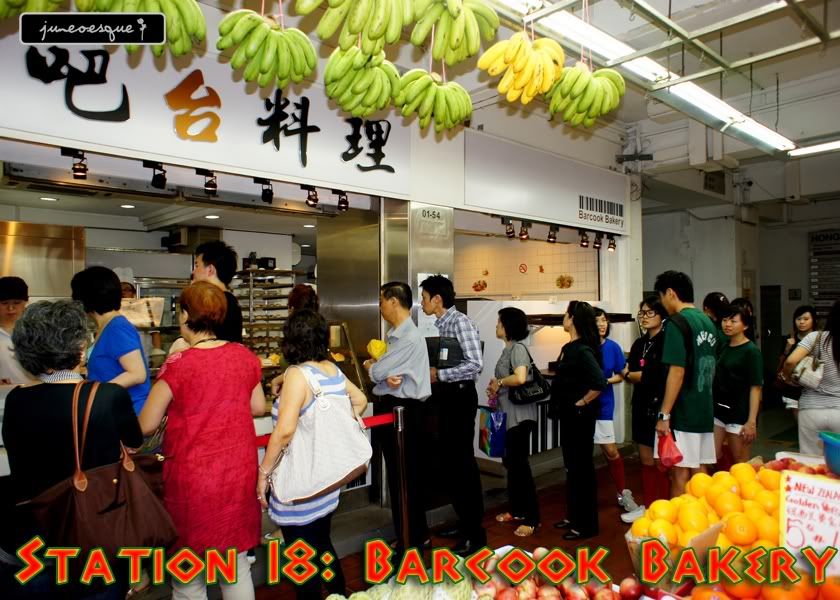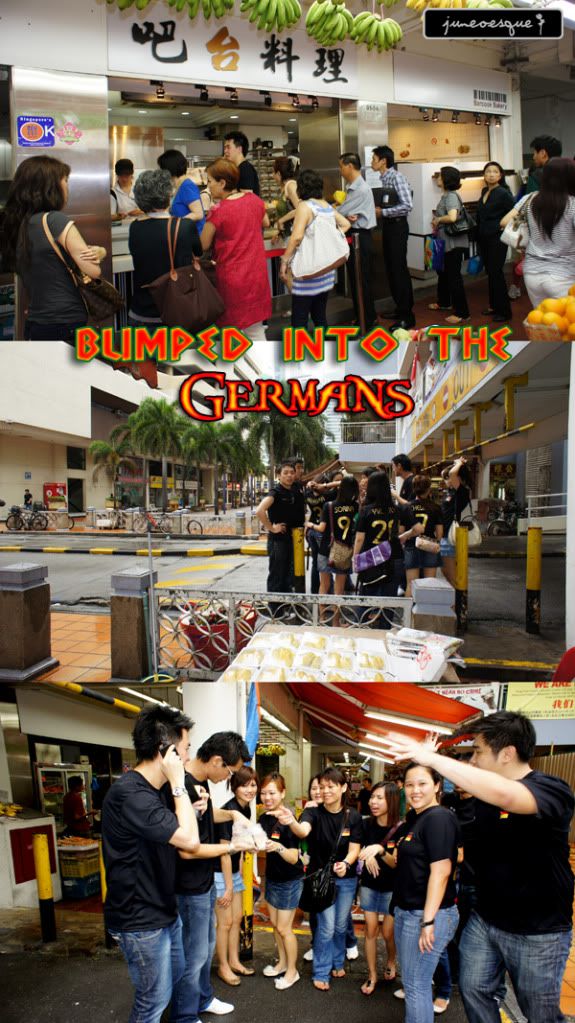 rachel tried to ask uncle to help us buy 3 buns....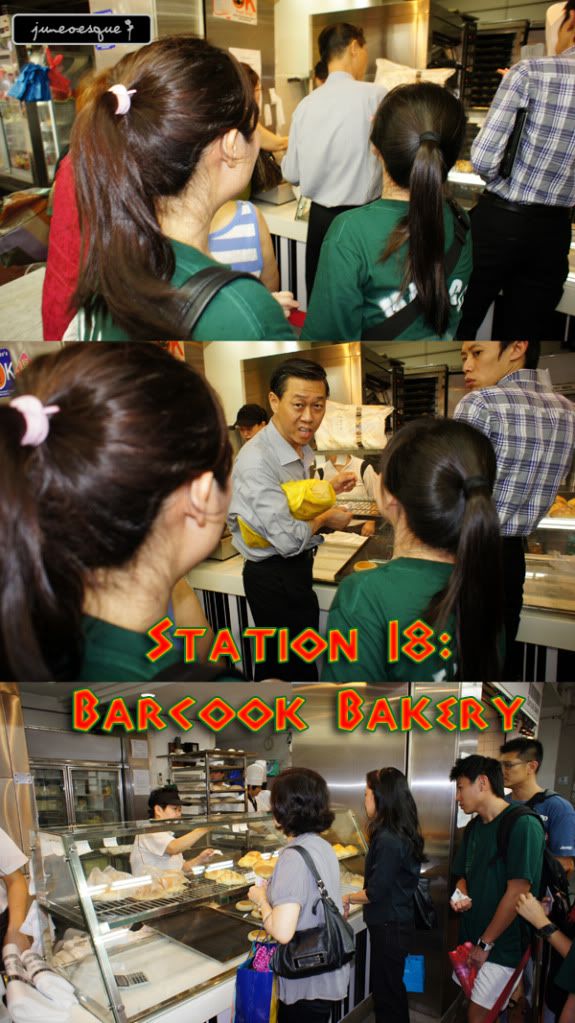 some aunty complained.. >.<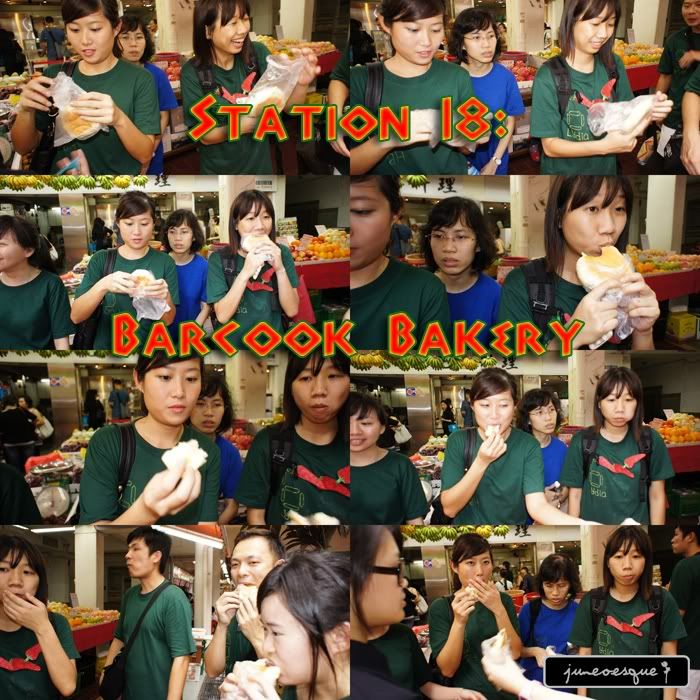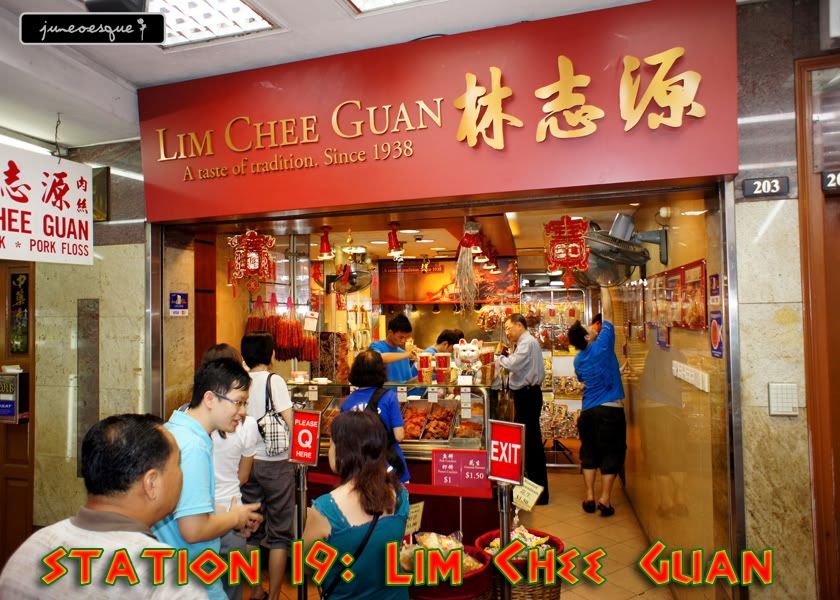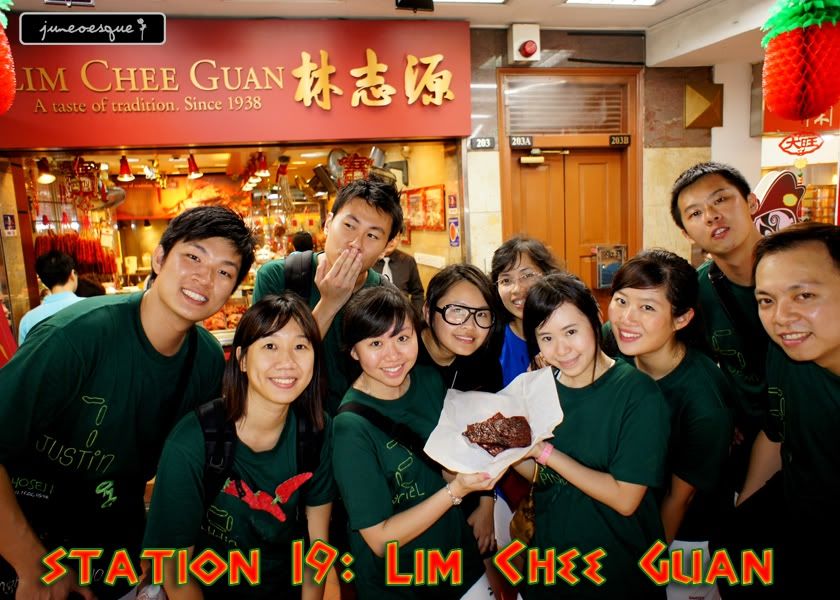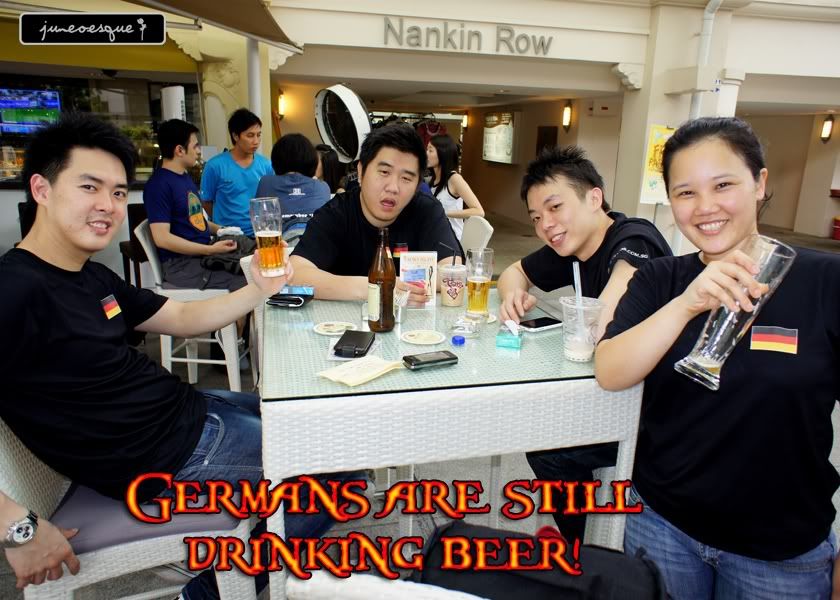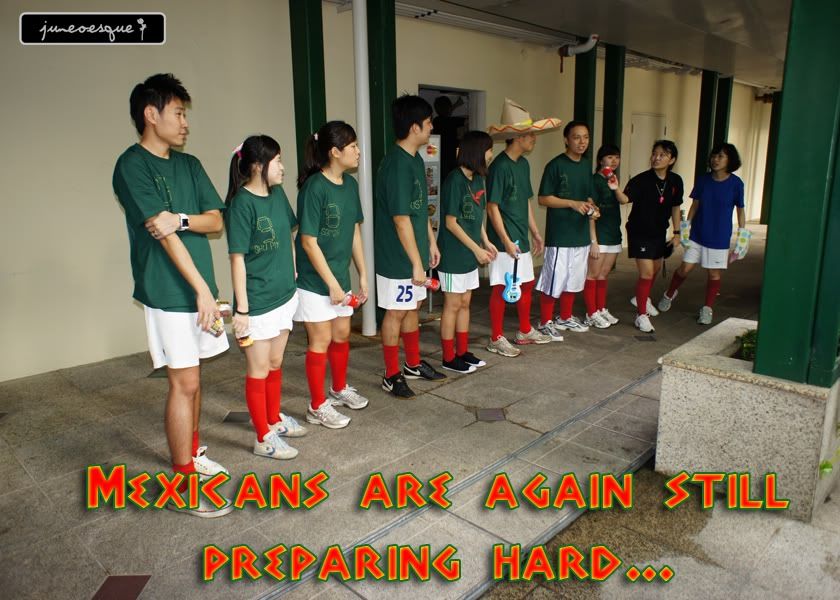 the beppu challenge....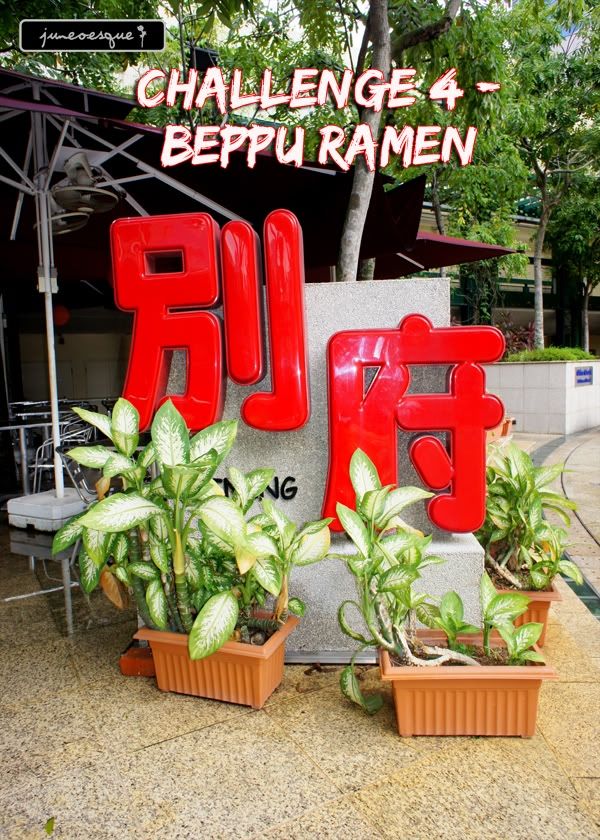 level 8 of spicyness.. highest possible....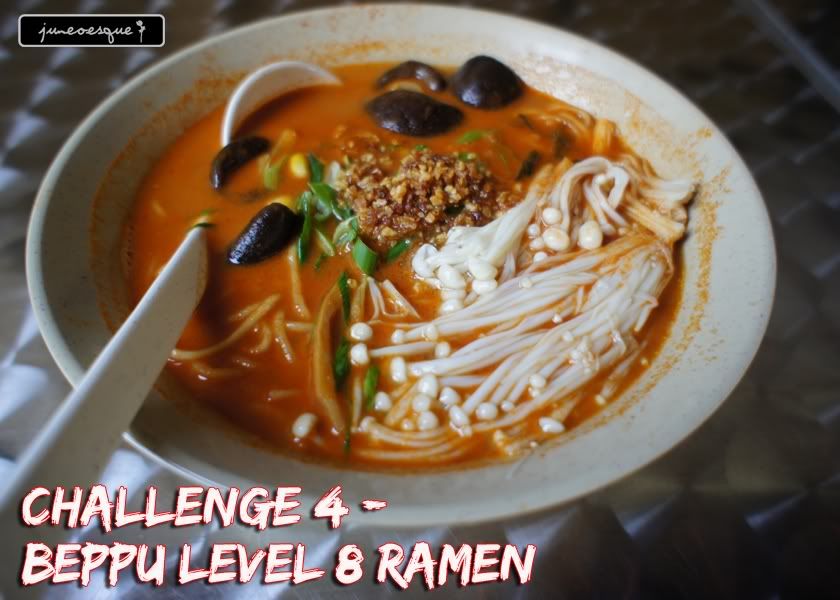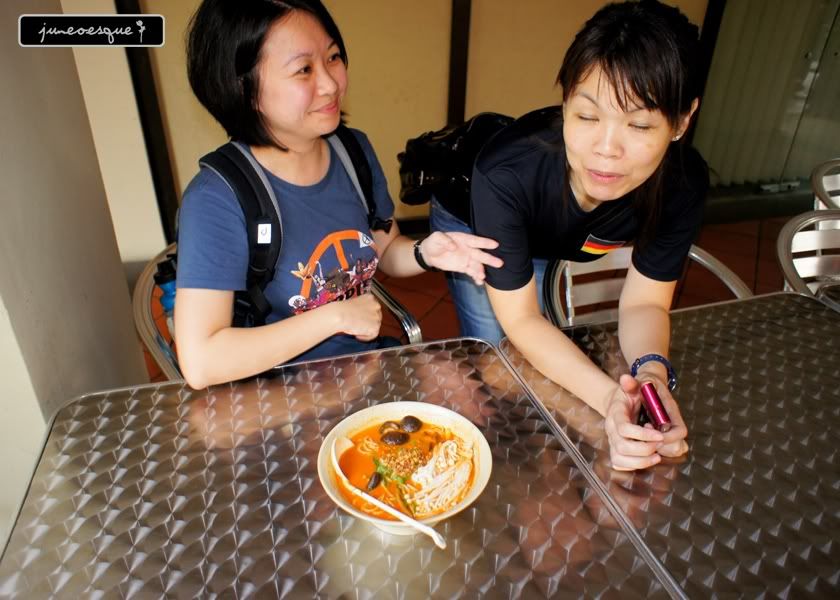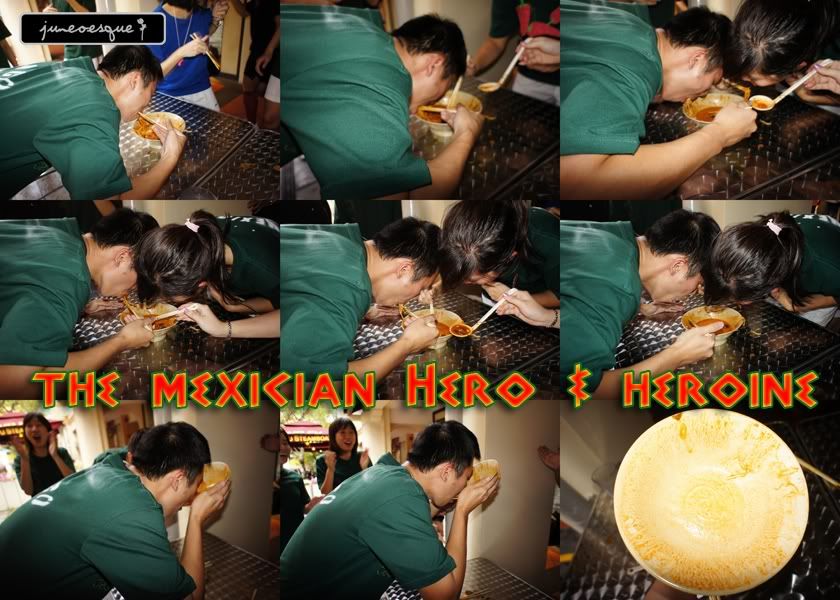 mexican team came in first for the beppu challenge!
and before everyone could rest and enjoy dinner, we went through to have each team present to say why they think their costumes should win...
first to go was the German team...
den it was the japanese team....
they even had a special performance at the end.... (NG for this clip coz shaun didnt know how to operate the speakers....
and this is totally hilarious... i replayed it a few times!
and theres also my favourite thai team... its also super funny... very memorable....
and finally the mexican team...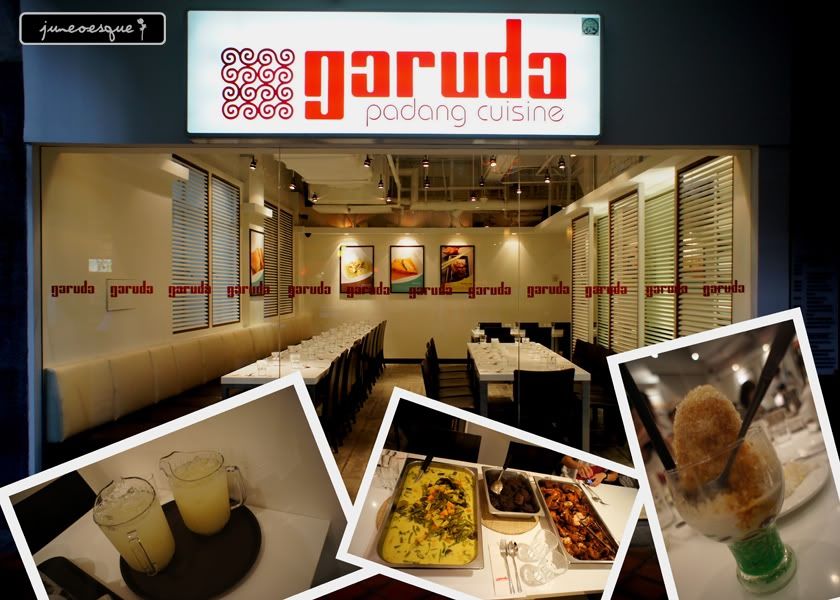 check out the badges....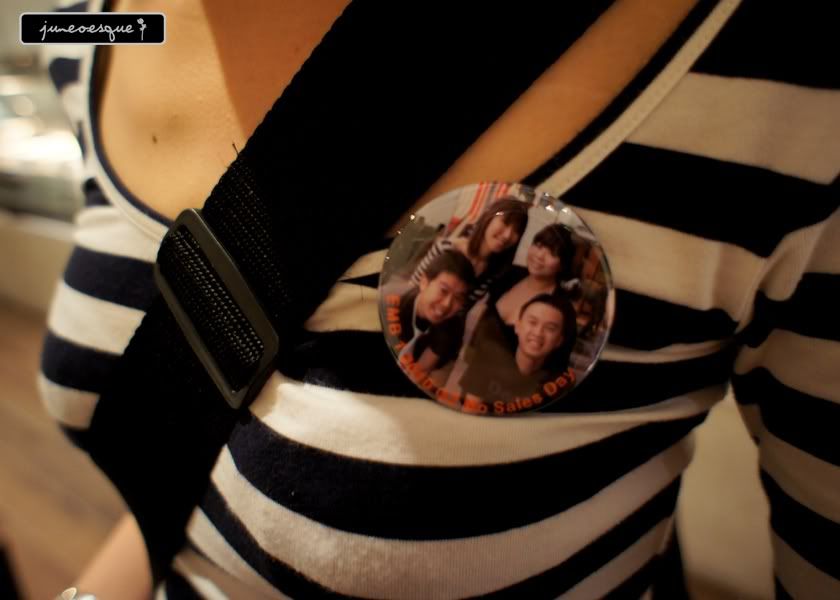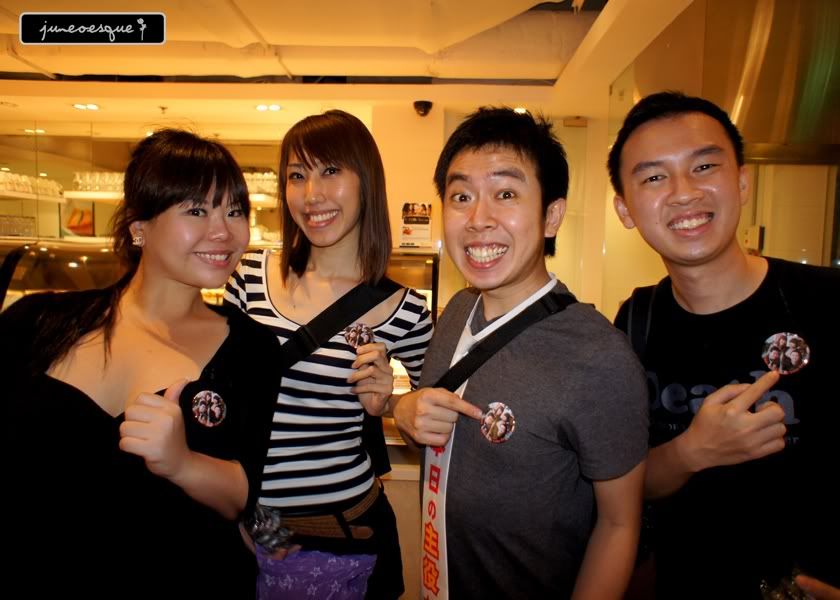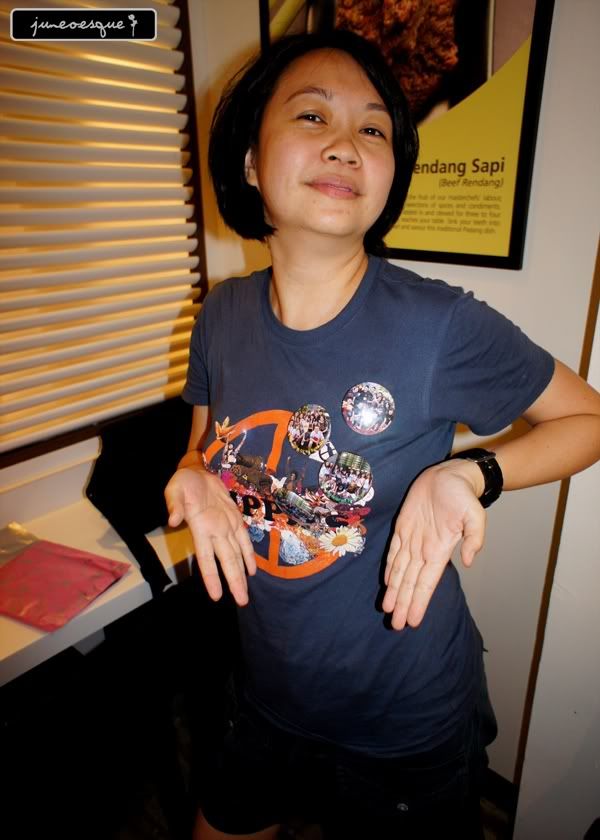 for the respective teams....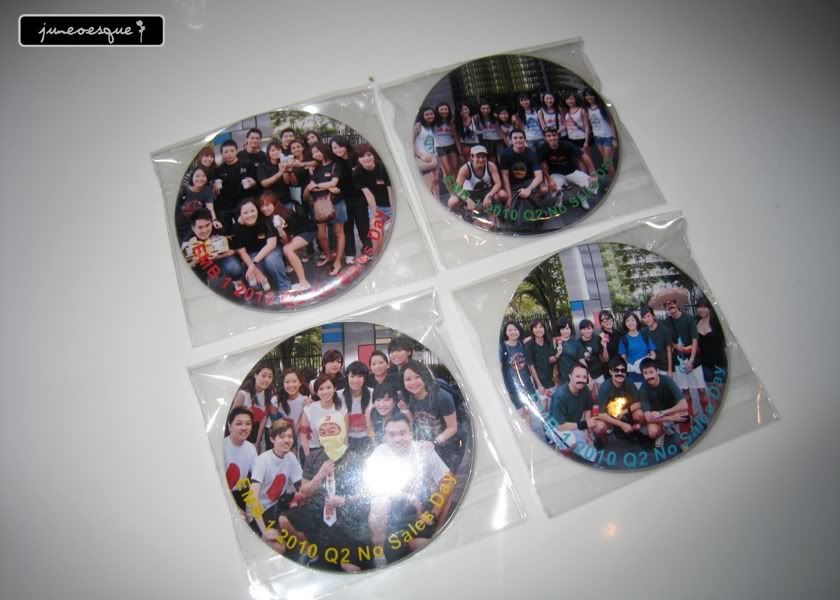 and finally, chung yee announced the winner. Japan team won!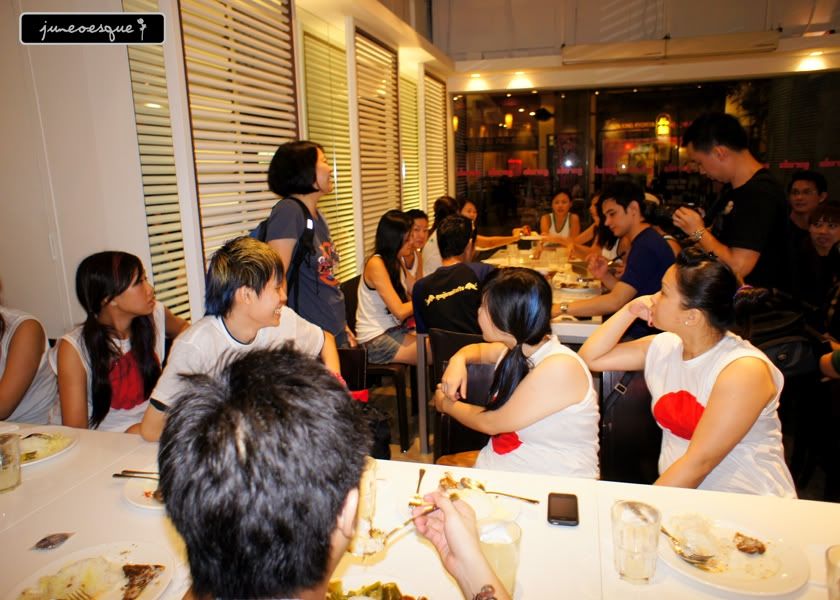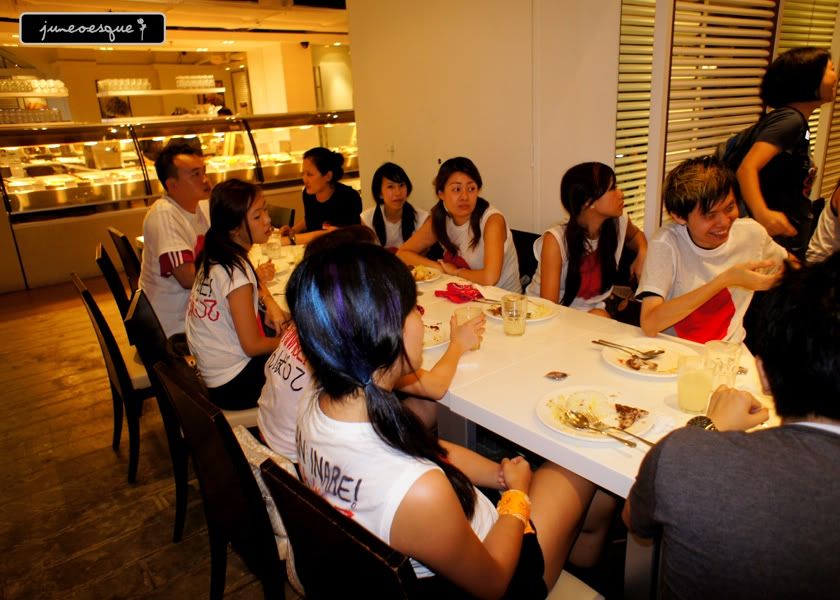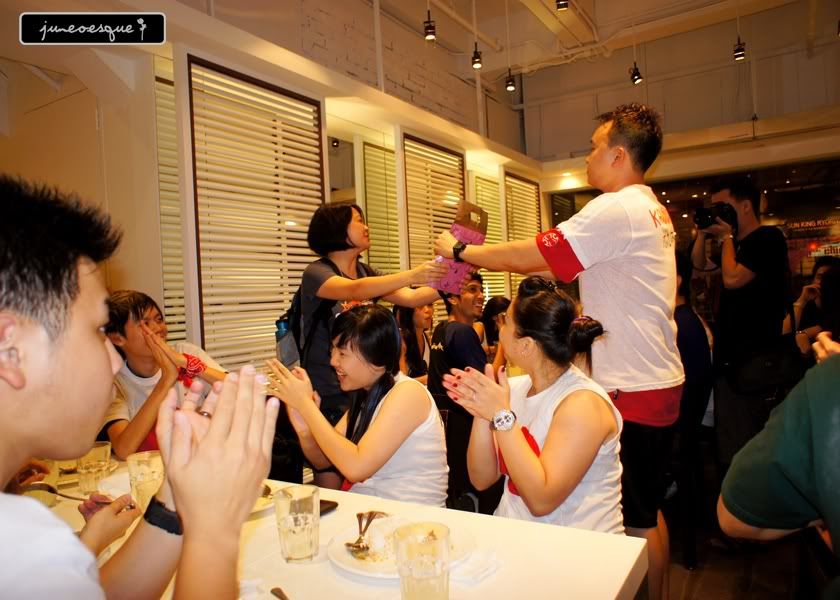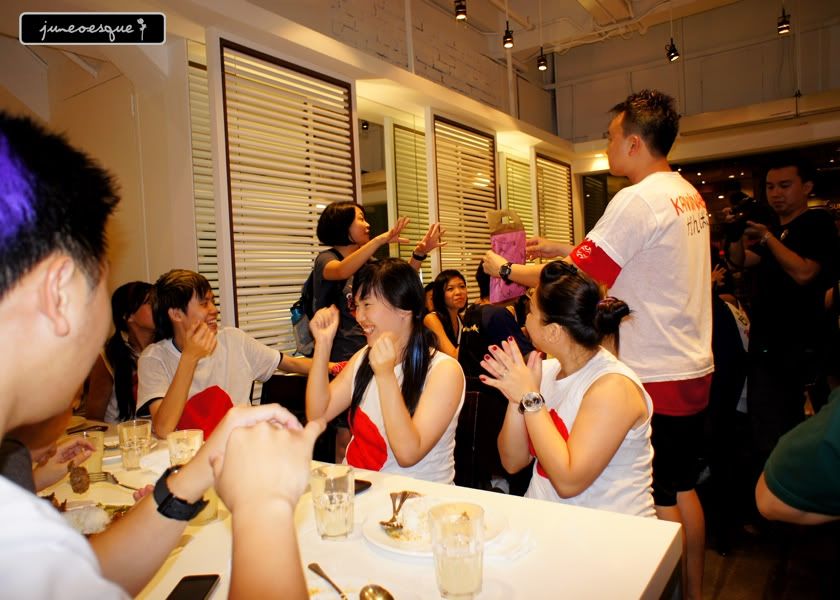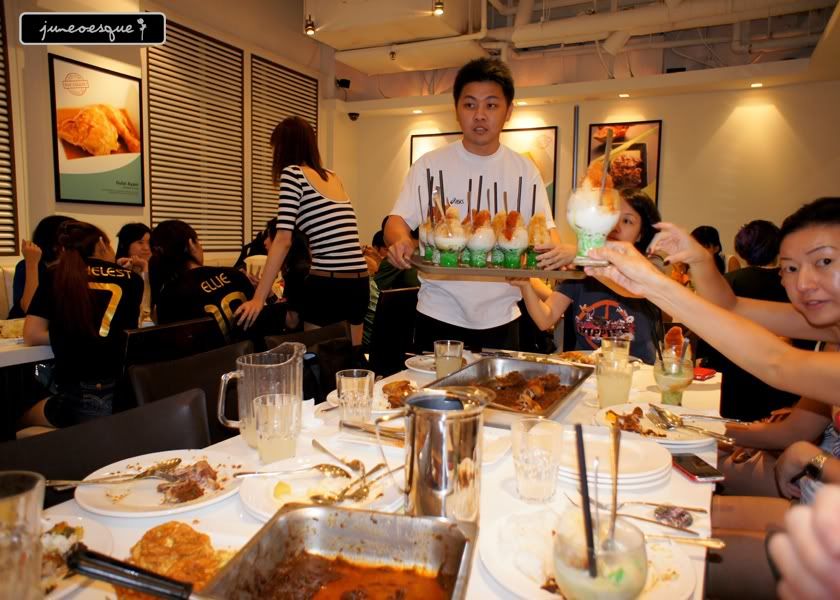 bumped into joey and ishan!