i managed to wake up really early for the zoo trip dat andy planned and he and michelle came over to pick me up.
the fringe dat i tried cutting on my own turned out to look really uneven this morning! i freaked out and took my scissors and tried snapping it away again. haha...
as we got there, i asked andy why he originally planned for us to reach at 8am. dats when he said its coz michelle said first feeding time was 8 plus. i teased michelle and told her i think first feeding time will be 10 am instead. coz its our feeding time!
haha!
we did breakfast at the ah meng kopi tiam... prices are a rip off kind....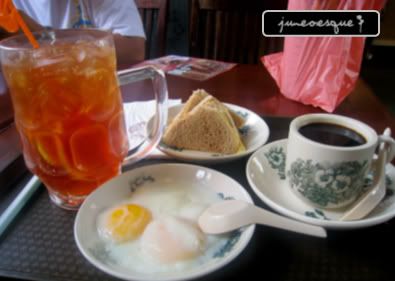 fishtank even went on to order pizza from another stall!
and the guys were discussing their iphone.. comparing their different versions and i was used to model n test their cameras...
hee.. i think i look cute!
the star for today was none other den my god son...
he was
machiam
lil prince for today and its partly coz of him dat we are visiting the zoo today! heh
n u koe, he can kinda walk already!!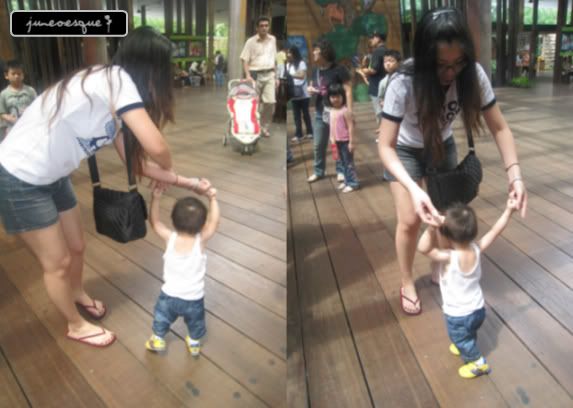 and after we bot the admission tickets, we realised they gave out some F&B vouchers..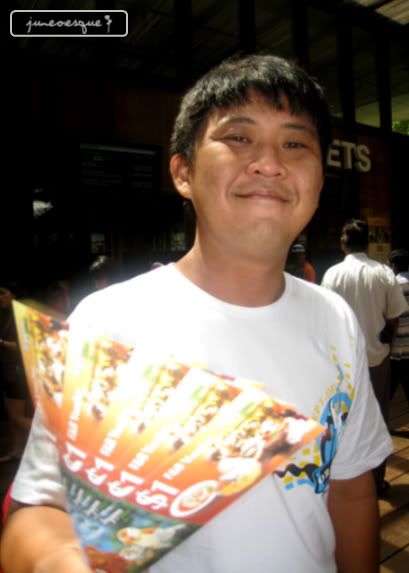 but we've all eaten!
group pic!
fake monkey in the van!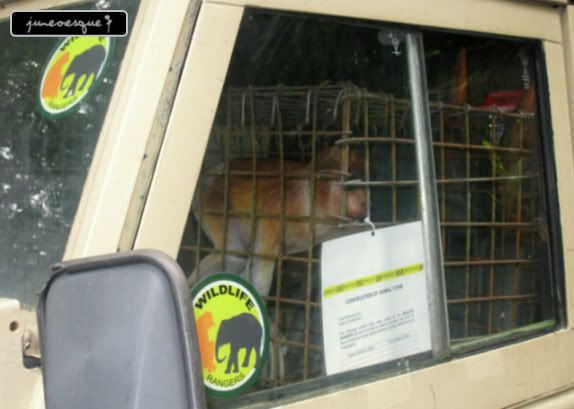 fishtank said next trip we're gonna target the bird park.. so we pointed out the birds in the zoo to him..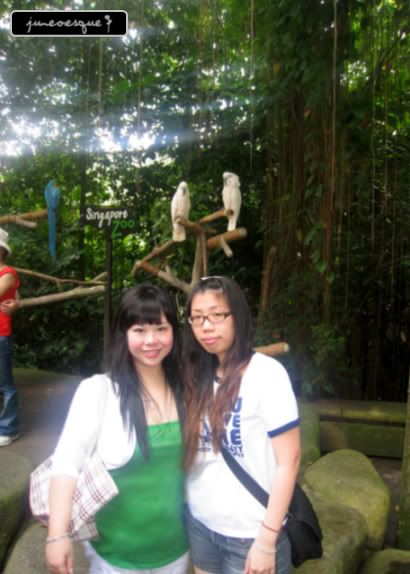 and he was so funny.. when he saw some duno wat deer, he went.. "
lu rou!
" hahah...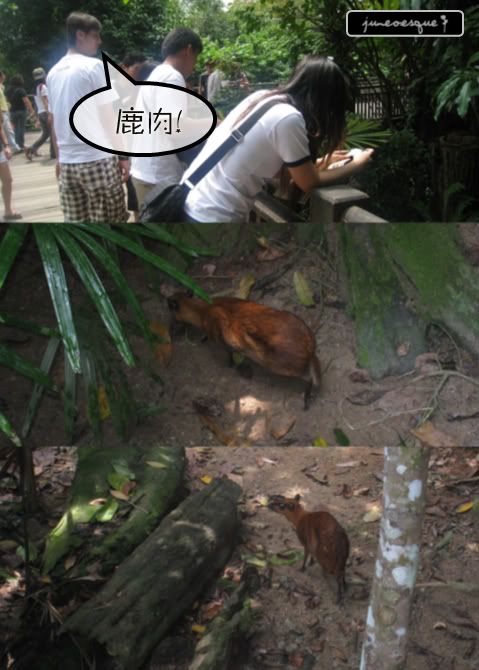 and everyone who took turns to carry lil jiajie was going.. "
there... look there.. there...
" haha...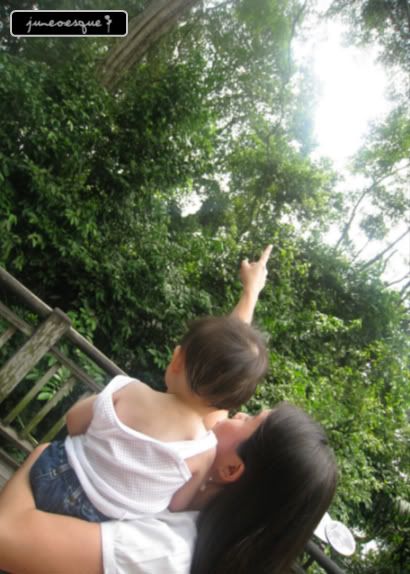 dar dar's lil sis joined us as well....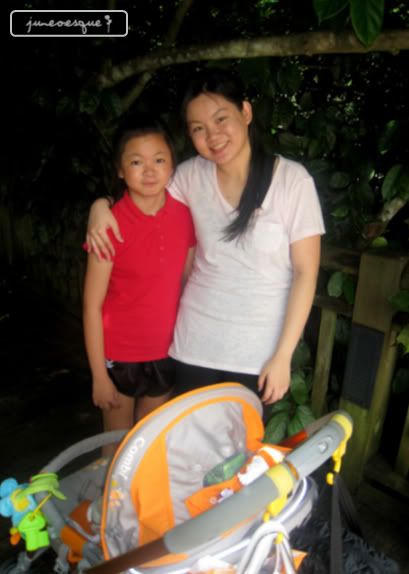 dar dar and me hiding in the shade...
walking along...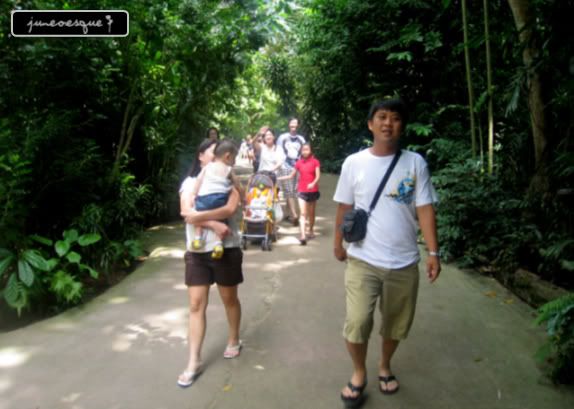 the white tigers...
fishes that are not inside the fishtank.....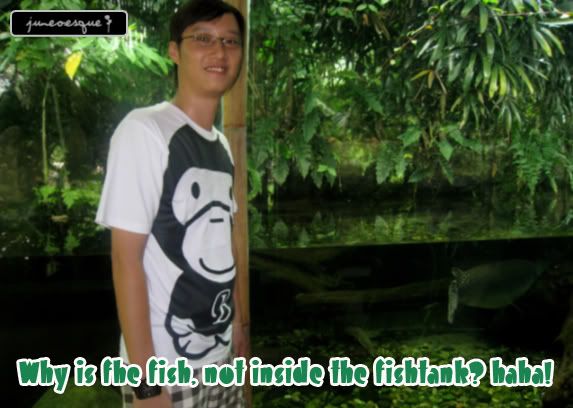 grabbing every possible chance to get some wind....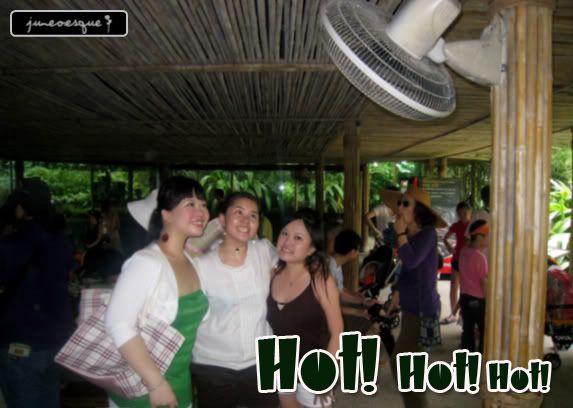 it was really a damn hot day!
some mountain pigs...
the married couple walking along...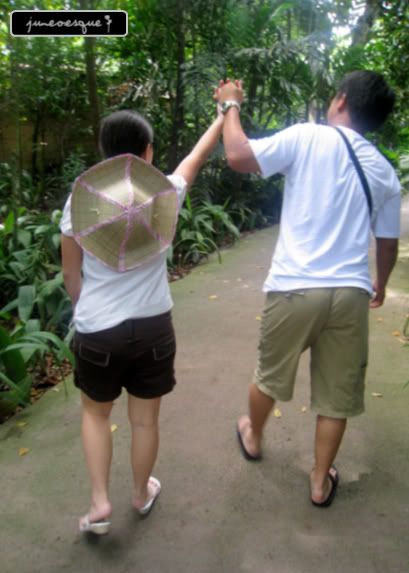 fishtank was officially taking all the pics for me particularly those of the animals....
and randomly over some tissue paper looking like mushrooms...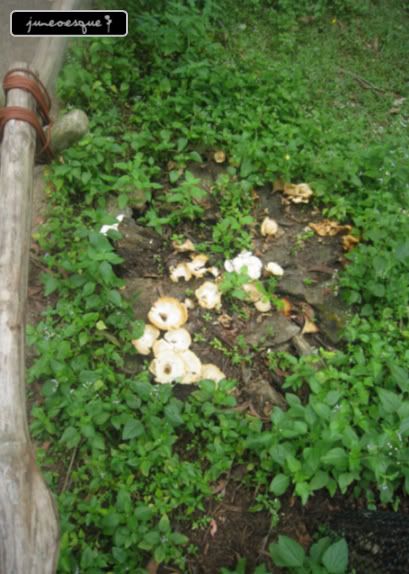 emu...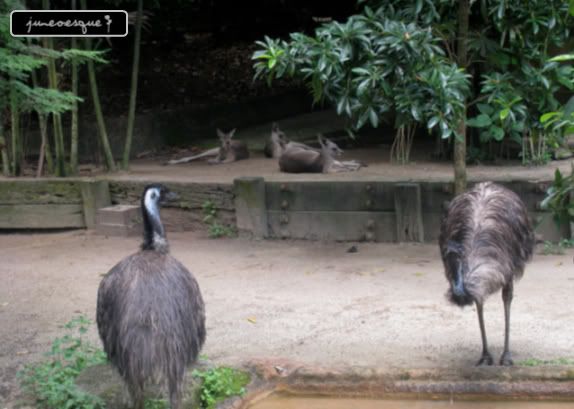 and tribal junie...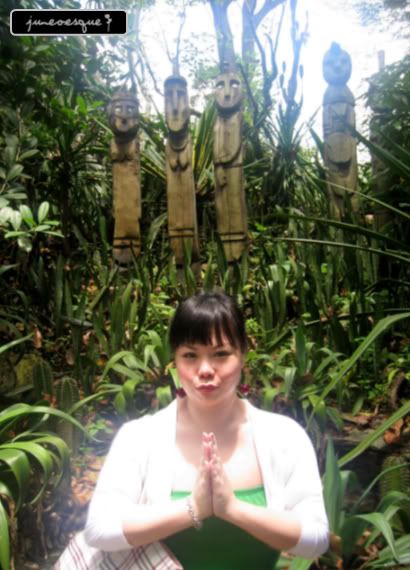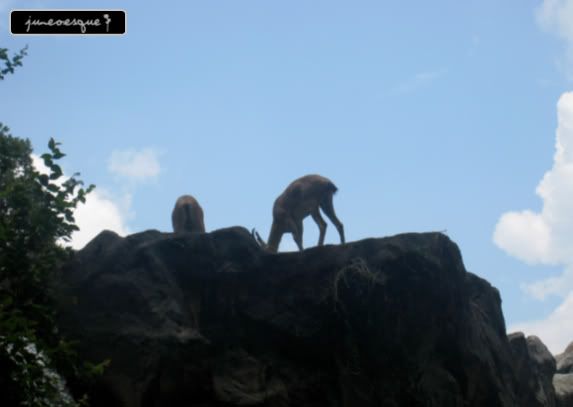 tortoise...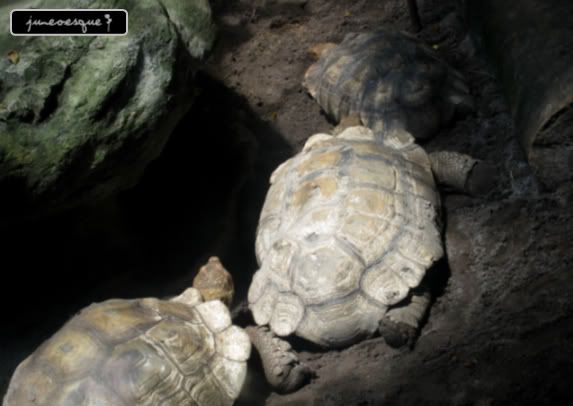 and the jiajie who was grouchy coz of the heat...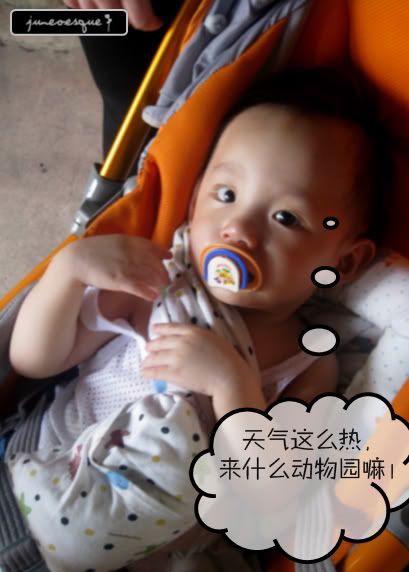 fishtank n icy...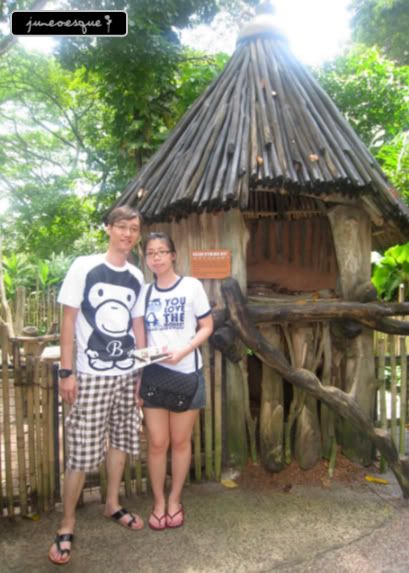 me!
feeding the goat...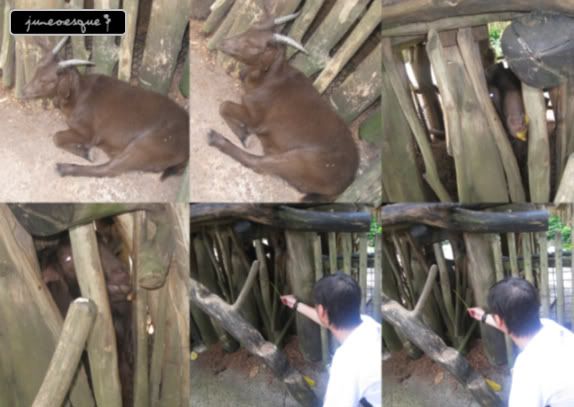 the girls hiding in the shade...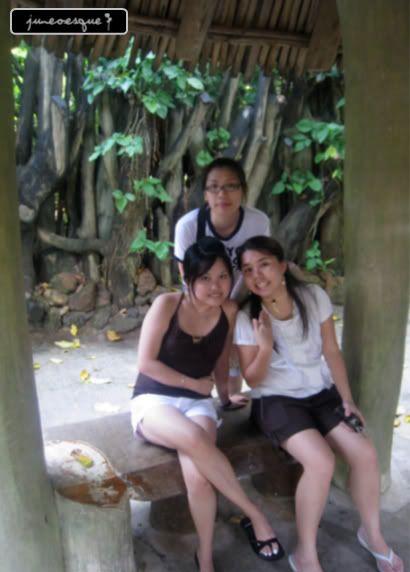 fishtank suggested this pose....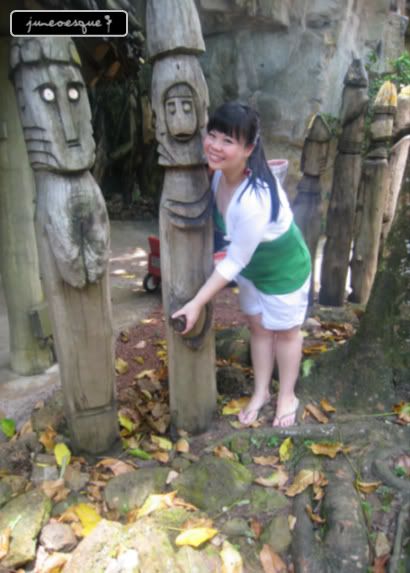 i think fishtank aside i was the most enthu for the day already. so fishtank kept suggesting poses for me.. like he kinda suggested me posing by lifting out my palm like im holding onto one particular monkey but the whole lot of them kept scaring me by giving me tat it-is-coming expression n i screamed like twice n decided to give up dat look! haha
and because some of the animals were really far away, fishtank suggested we post on facebook n let people spot n tag the monkeys accordingly....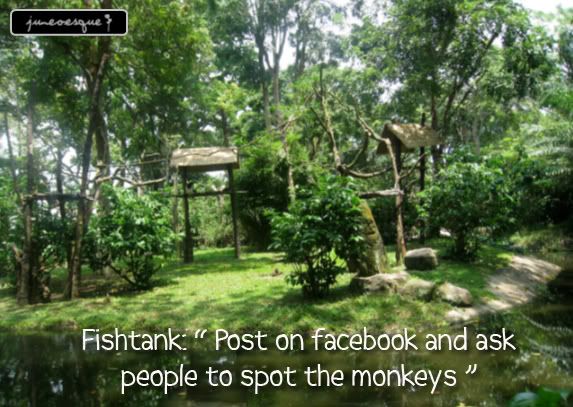 numerous pics of fishtank's favourite animals...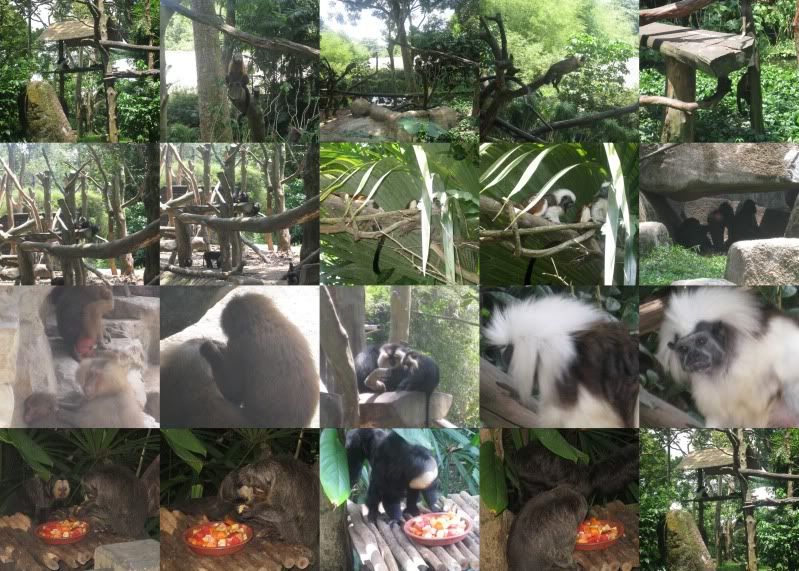 the one wif the white fur was the one dat fishtank tried to get me to pose wif it!
and den the elephants...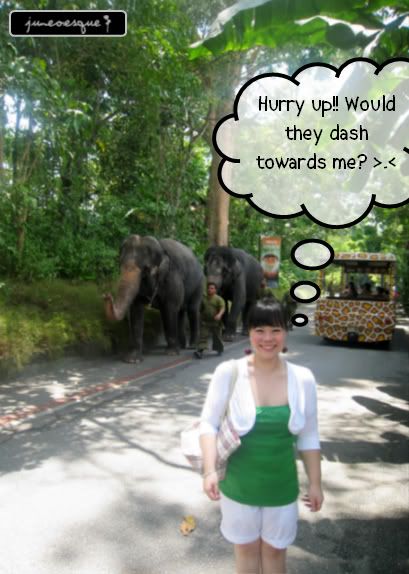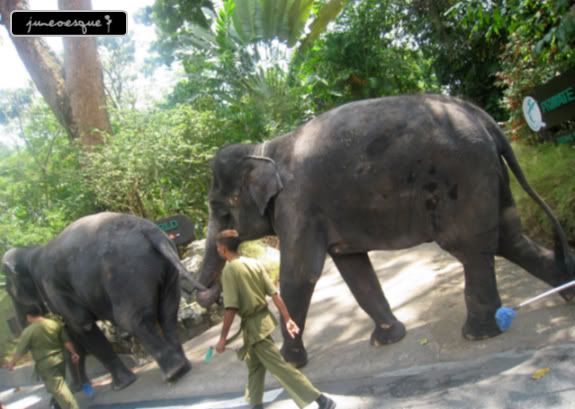 with a cute lamb...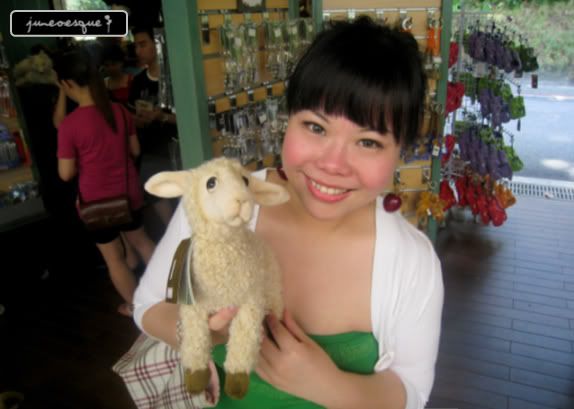 i like how rosy my cheeks look!
was excitedly showing jiamiao how cute the lamb looks and i went.. "
eh.. seee see see.. so cute!
" and catch jiamiao's expression...
hahahhaha
penguins....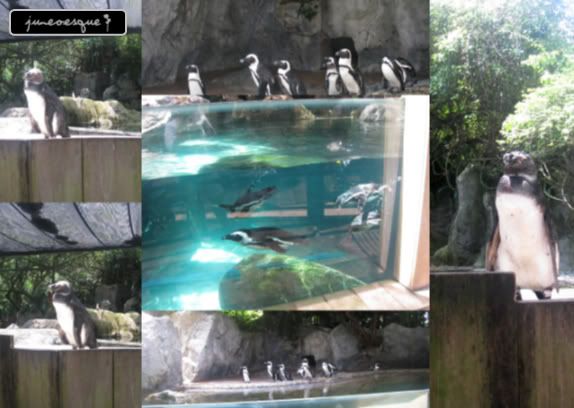 and den we walked over in time for the 2pm animal show and were pretty amused to find all the trolleys and all nicely parked...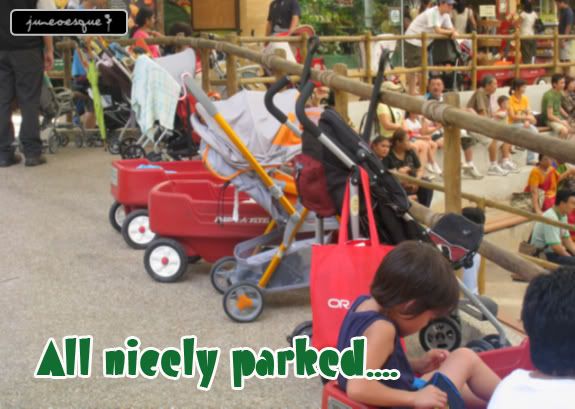 while waiting for the show, fishtank n icy were planning our itinerary moving on...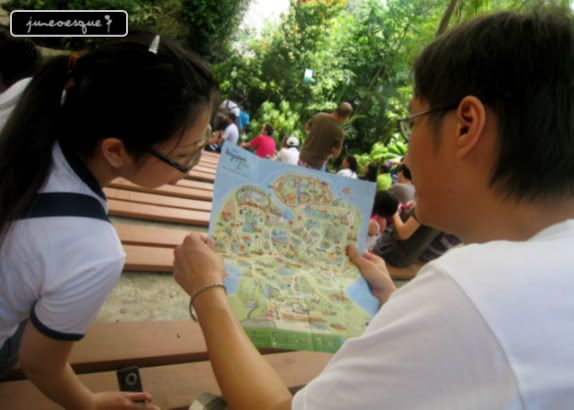 me n fishtank..
some pictures of the animal show...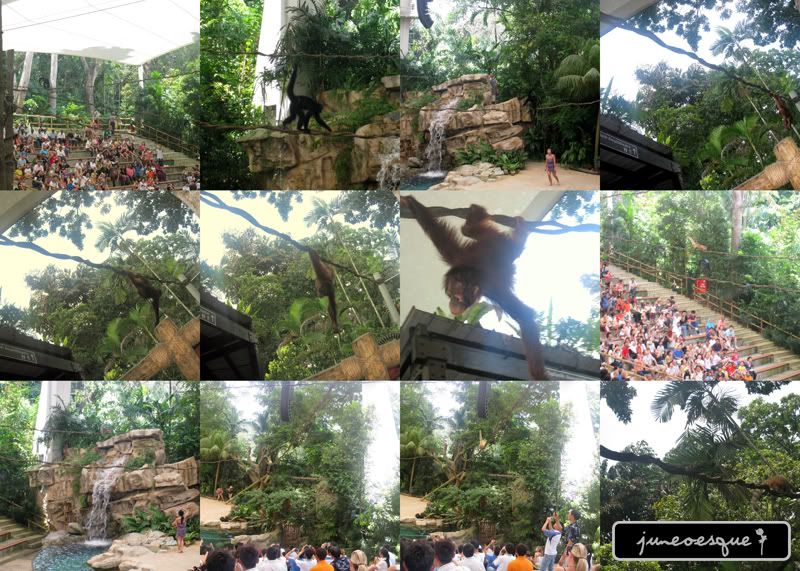 animals were climbing over our head....
some videos i took of the shows...
the animal show was really quite boring and disappointing. its not like the past where you really see the animals perform. u see the seals and elephants performing ball tricks etc. now i think more den half the show is watching the zoo keeper's bad acting. the animals merely appear n walk around. so boring!
lil jiajie is finally up...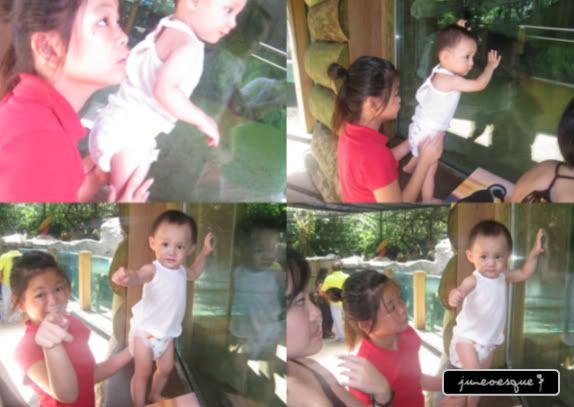 kissing birds...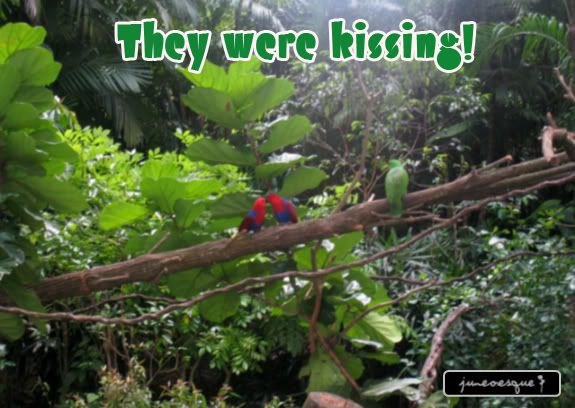 some bird's feeding time..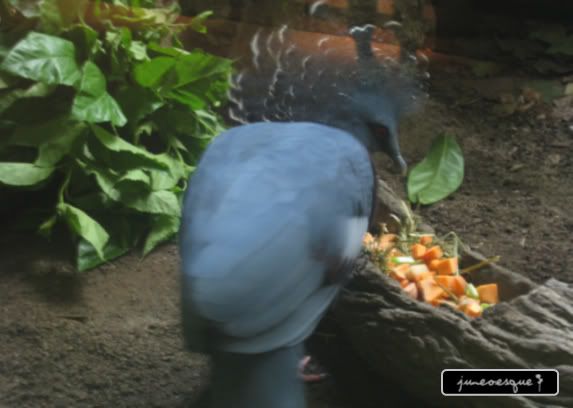 by this hour, most of them were down already. they all decided to head over to the kfc at the children's world to wait for us while fishtank, icy and myself brought lil jiajie to walk around.
squirrels!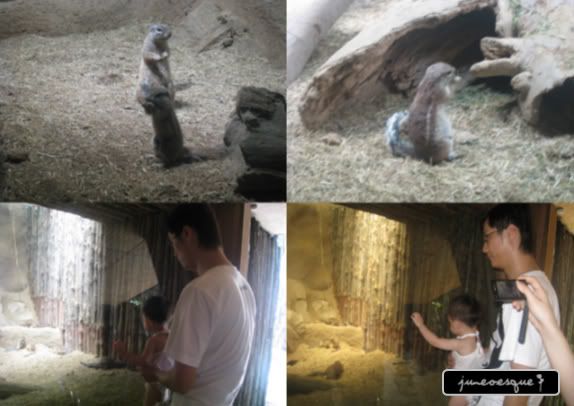 buaya!!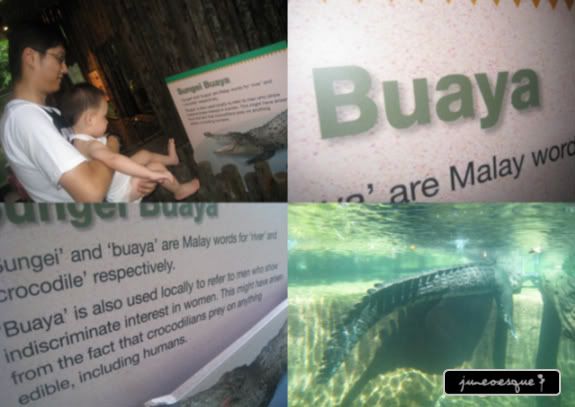 i was trying to teach lil jiajie to not grow up into a buaya but fishtank was sharing his other school of thought! hahaha
And fishtank was carrying jiajie like a lil prince...
saw a little twin star underwear!
wanted to get it for cynthia but realised she will not wear it so decided that pictures will do! haha
our 2nd round of feeding!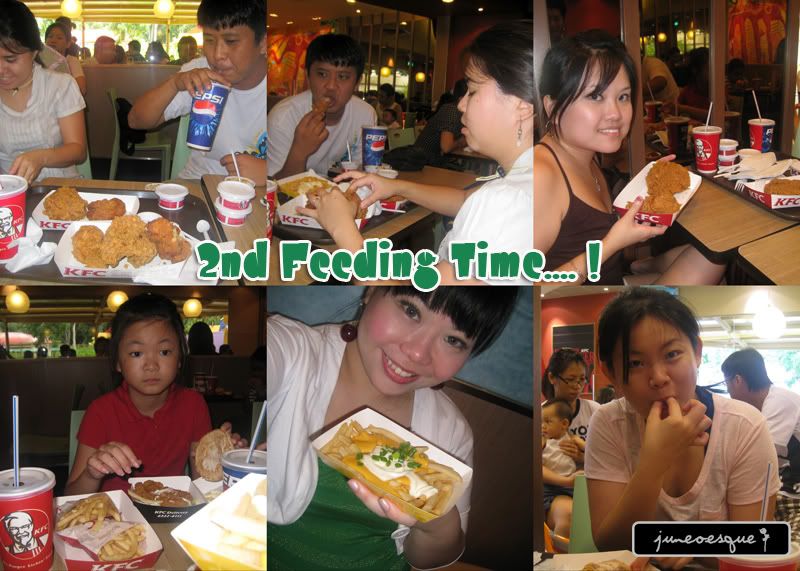 icy who finished eating first wanted to bring jiajie out and was trying to help him wif the shoes.. fishtank was damn funny.. he was saying.. "
dun need to wear la...
" and after much difficulty when they got one shoe up, he said.. "
wear one side can already la
"....
playing with water...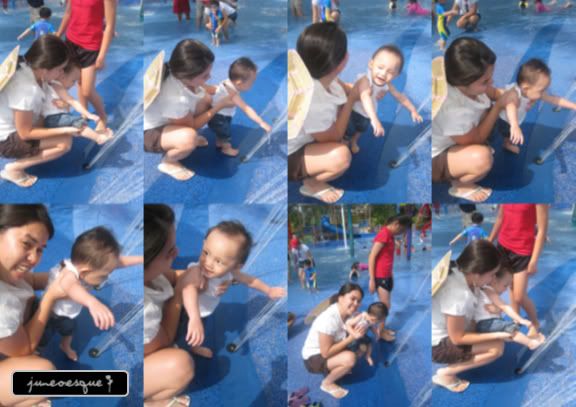 and the guys were damn tired by then...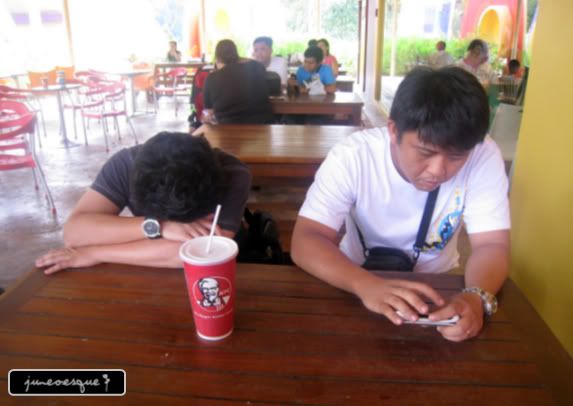 the horses area...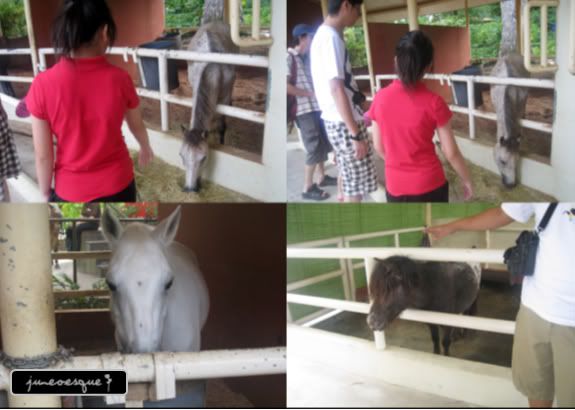 andy tried to give the pony a parting....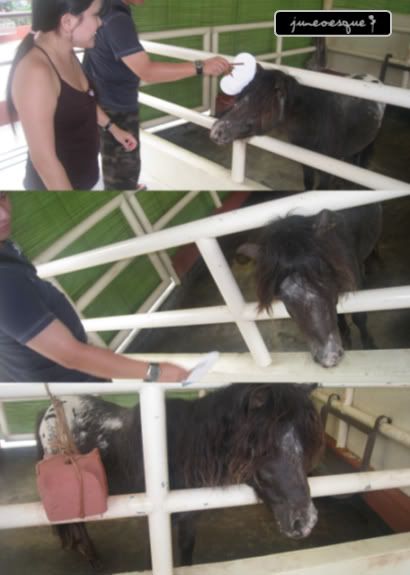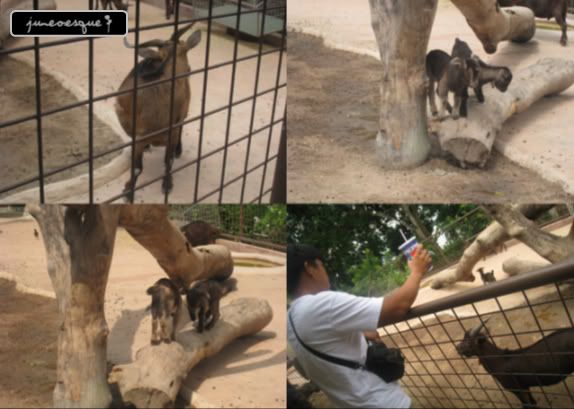 xiao ji
!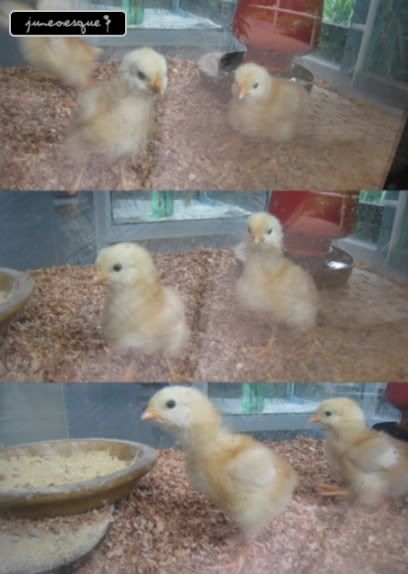 and this is deanie's way of carrying jiajie.. in fact, he literally did a look, no hands stunt!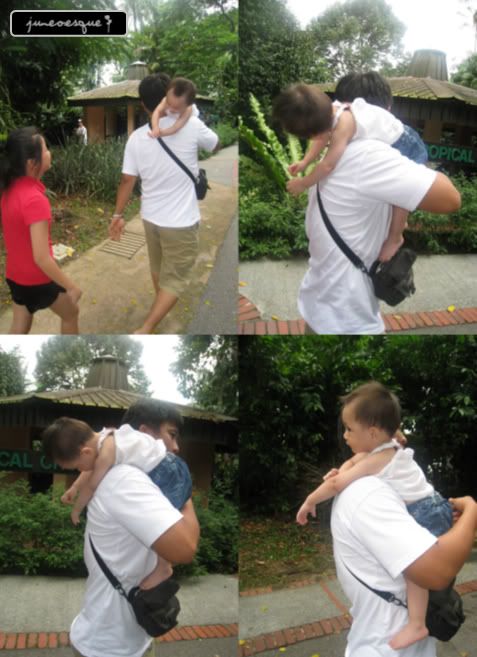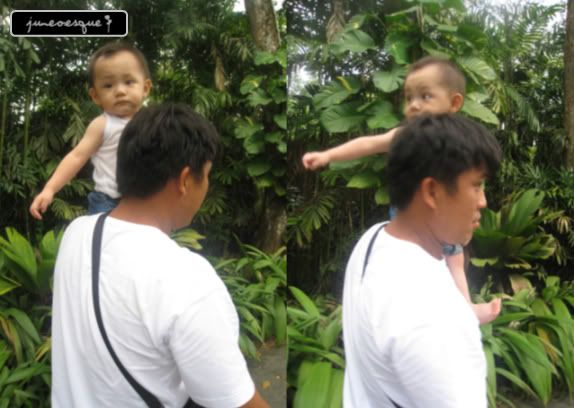 the lion...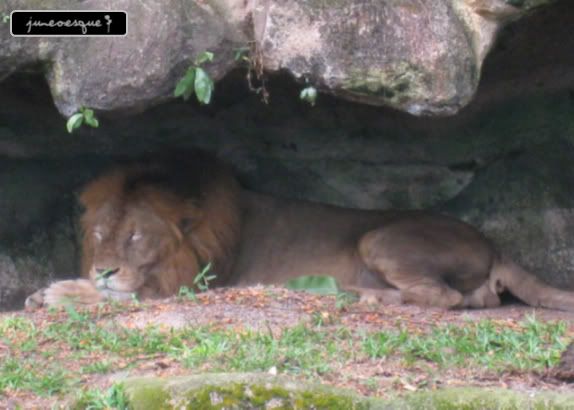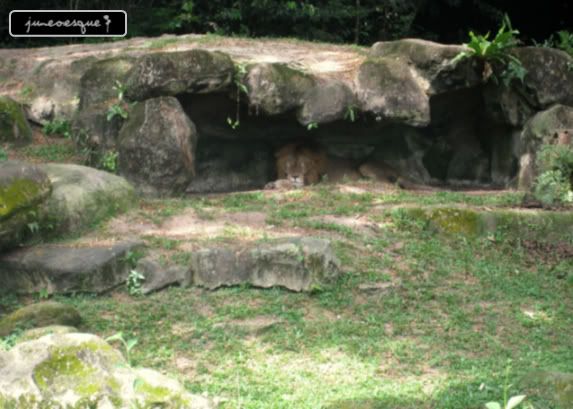 orang utan...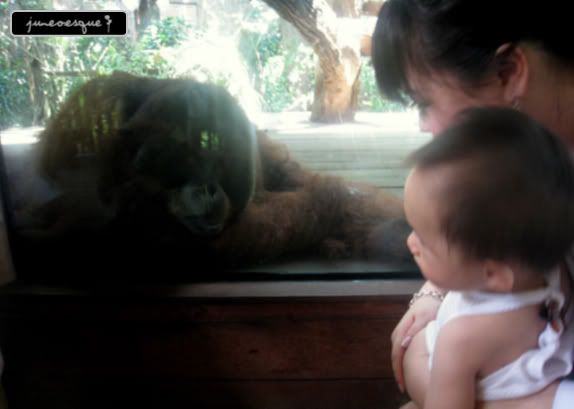 this orang utan is damn scary looking.. black black lidat. i was literally boosting my own courage to be near there. fishtank took a damn close up view but i decided not to post it up coz i freak out looking at the pic. bt the thing is, jiajie was not scared of the orang utan. in fact if u noticed, he was looking away n he was staring at this other indian woman by the side and he kept looking at her, appearing damn scared. so much so dat the caucasian man beside her was teasing jiajie... "
the animal is there, not here
" hahaha
giraffe!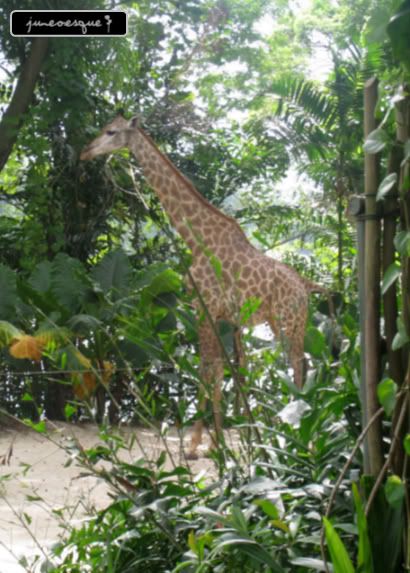 and the polar bear!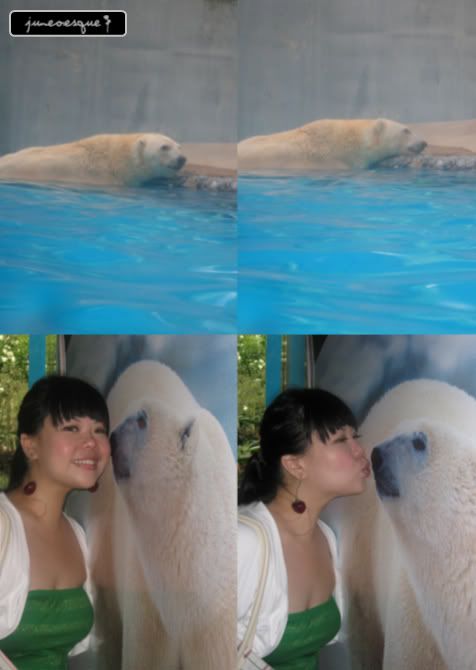 damn cute! u should check out the video..
the shaking of the head syncs with the music!
and finally, we've reached the end of the zoo trip... the last part we were practically brisk walking coz we were all so tired. haha
and dats when i recalled i had my sunglasses wif me!
a bit late but tried to cam whore wif jia jie...
and den i decided to seek professional help wif my fringe. haha.. hisato did my fringe for me at a cheap cheap price.