I woke up in the morning, had a conversation with Alex. He was feeling much better, even urged me to ask him along for mahjong. haha... Chatted about his project and all.
While we were on the line, Jack and Humbert called simultaneously. I called Jack back after i was off the line. He was enquiring further about Lea. Hahahhaa...
I called Humbert back after i called Jack and so the arrangement was for everyone to head over to my place today. Coz i have gotta do my LM, Simba and Jewel can play, Humbert can have some programmes for today, Lea can finally see Simba, Elyn can see Simba, Elyn and Lea can get their PM notes and Jack can get to see Lea again. Hahaha...
I'm a lil lazy.. and seriously busy (with my LM) so i shall just show you all the pics we took.....
Jewel and Simba under the table.....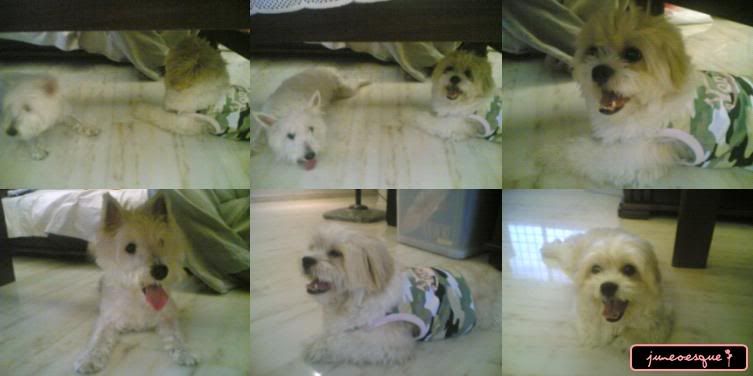 Beautiful Lea with Simba and Jewel....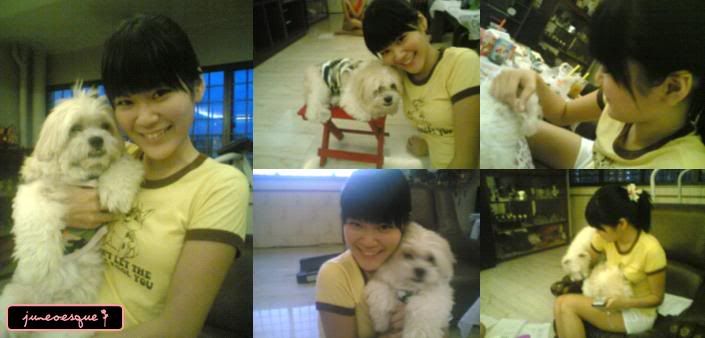 Lea prefers Simba... coz Simba is so
guai
, so quiet etc... whereas Jewel is so violent and active and pees anyhow, anywhere!
and Elyn.....

Humbert feeding Simba.... while showing us dat Simba can do a handshake.....
... which Jewel cannot do....
So we had to bring Jewel into the room while Simba finishes his food in less den a minute!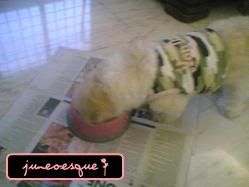 Den Jack arrived... Jewel was also smittened by Jack.....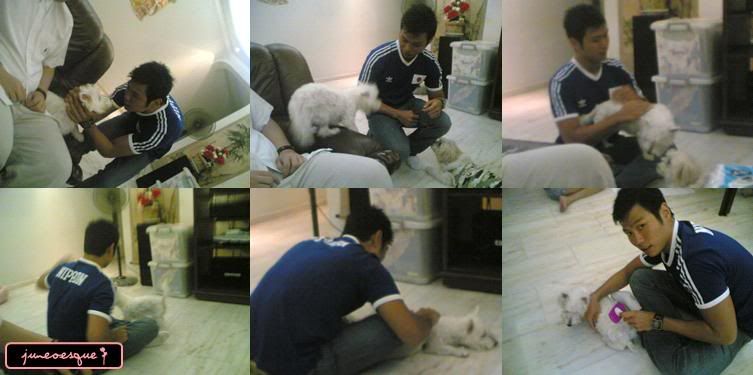 The lazy Simba sleeping away....
So cute!! I'll wish my Jewel is as lazy actually... haha...
and Humbert playing with them both.....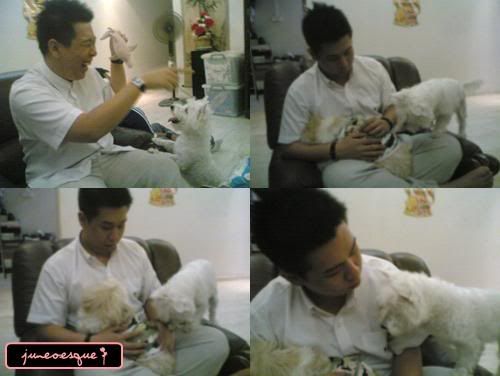 and Jewel irritating the hell out of Simba YET AGAIN...
and Simba on that lil red stool....
Our dinner....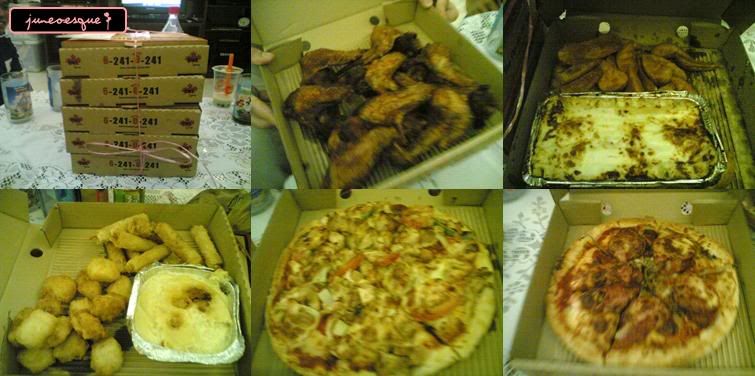 we ordered Canadian Pizza, ordered too much. Dinner was half sponsered by mummy and i paid the rest since they all came all the way down.
and Jack chatting up with Lea.....
and later in the night before they were leaving....where both Jewel and Simba were both tired after a long day....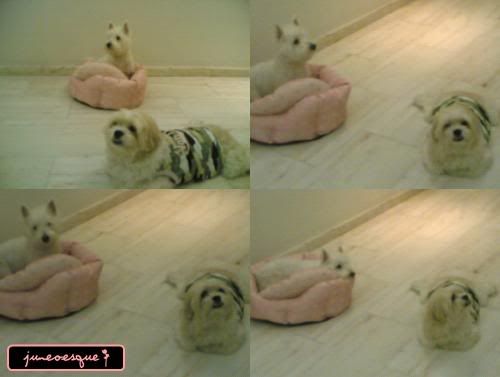 another pic...
Earlier when Simba and Humbert got here and were at the door, Jewel was so eager to welcome them, she ran out to the corridor but she ended up irritating the hell out of Simba dat Simba turned his back and walked down the stairs! hahahaha.. and poor Humbert had to give chase.. haha
After dinner, Humbert wanted to view some of my old pictures so we proceeded to my study room, leaving Lea and Jack to.. hehe.. do some chattings of their own. It was nice flipping through albums.. its like a walk down memory lane. One of my best decorated album is my OCBC D&D album! I initially thot it had went missing only to have found them in the living room which upon showing to Jack, he had a shock dat i looked so much slimmer den. miu~
But of coz, the most shocking part was when we showed them
my secondary school pic against Lea's secondary school pic
.... Who would have known dat we'd look the same? lol
Alex called at around 11 plus before he went to bed. Chatted briefly and he went to bed upon knowing i've got friends at home.
They left my place at almost 12 i think. But they din head straight home. They went over for more chats etc at lower seletar while i finally managed to complete my LM's INTRODUCTION! This is bad productivity!!